POV Holder:
Andrew
Next POV
April 20th
POV Used
Yes
POV Ceremony
April 15th
HOH Winner:
JILLIAN
Next HOH:
April 18th
Original Nominations:
Andrew and Peter
Current Nominations:
Peter & Talla
Last Evicted Houseguest
ALEC & TOPAZ
Have Nots
Talla & Andrew (Servants for haves)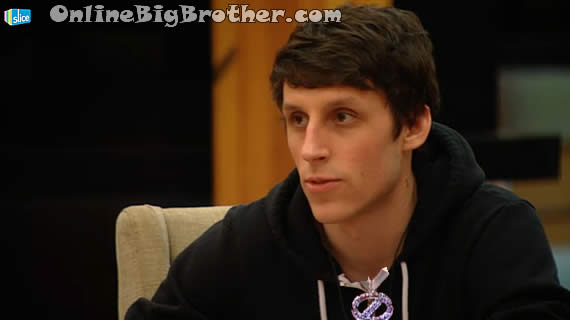 10:54pm Peter and Emmett
Peter: "Emmett every single move up there was because of us"
Emmett: "I know"
Peter: "If i stay we still are because it's 3 to 1"
Peter: 'What's happening where's her head at"
Emmett: 'I don't know Talla and her had a blow up"
Peter: "Oh wow.. what happened… did you guys have a fight? "
Emmett: "Talla is getting all worked up about you" Emmett explains that some people in the house get upset when you campaign but this is Big Brother that is what you have to do.
Peter: "I love this game too much to not do what I have to.. and all I am doing is telling the truth"
Emmett brings up Talla's little freak out about Peter when he was in the Diary Room
Peter: "I'm not campaigning against Talla.. I'm campaigning for me"
Peter: "I have too much respect for this game to sit quietly and let things happen"
Emmett: 'Ya she's like a little fireball"
Peter: "It sicken me that they would have a easy path to the end and one of those would win.. Talla doesn't deserve to win.. she's playing for second"
Peter: "Andrew is lucky to be here.. he one a few comps i'll give him that"
Emmett doesn't really think Andrew has won anything special.
Peter: "He was a person that was carried"
Jillian joins them and Peter/Emmett continue to bash Andrew and Talla's game.
(Emmett and Peter are stroking each others greatness..peter thinks he was one of the best player in the game this season. What do you all think? )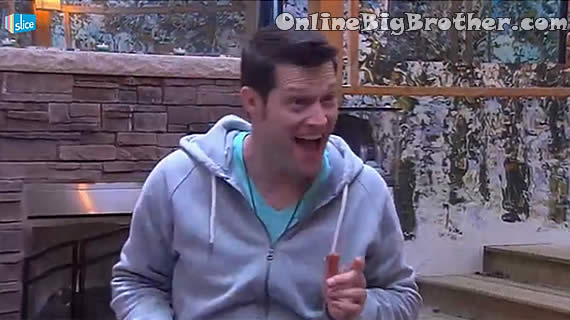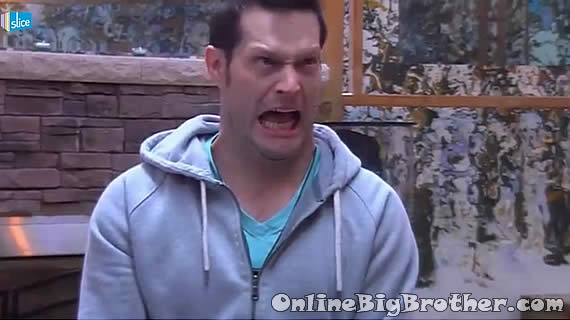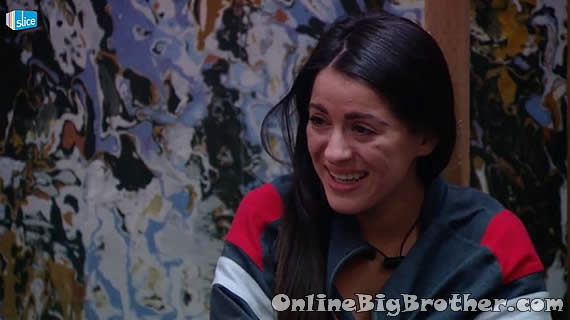 While Emmett and Peter discuss how awesome they are the Stooges are in the war room cracking jokes.

(Video uploading)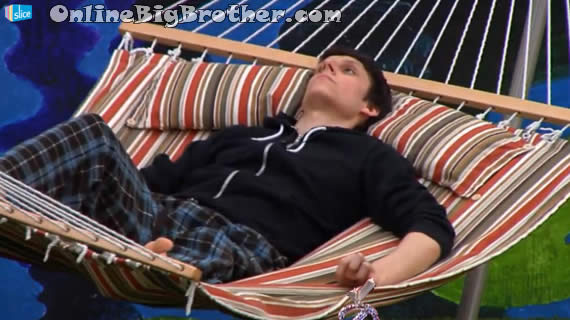 11:23pm
Peter on the hammock Jillian and Emmett have gone to bed. The stooges are sleeping as well
Peter: "Disgusting.. "
Peter: "Fail at real life fail at fake life.. consistent.. pretty consistant "
Peter: "All I really did today was create the illusion of doubt no real doubt.. iorantional people.. "
Peter: "All that work.. 56 days of work for nothing.. absolutely nothing.. so dumb people that don't get this game win"
Peter: "Maybe I should have lied more.. you don't have to lie in here.. "
Peter: "I gained nothing from this experience all I took away from is I lost and I failed to self validate the one thing I thought I would excel at"
Peter: "You can only explain to people so many times"
"Stupid people get put into power and they make poor decisions.. it is life .. this is a microcosm of life.. and people like me are austerized ..
"My arms are not long enough to box with god.. IOo thought they would be. "
"If you don't make it to the end you are nobody"
"Getting in here was easy getting to jury was easy.. the game was too easy for awhile.. then what happens stupid people make stupid decisions that affect people who are way smarter than they are"
Peter: "I do not grow as a person I do not gain insight in what I already know.. "
Peter: "Oh well I can spend some time with alec.. tell Gary to f*** off.. talk sports with AJ.. but that is nothing"
Peter: "I'm the best player to ever not win"
(LOL you have to be kidding me. The pity party continues. it's all in the video enjoy.. )

(Video UPloading)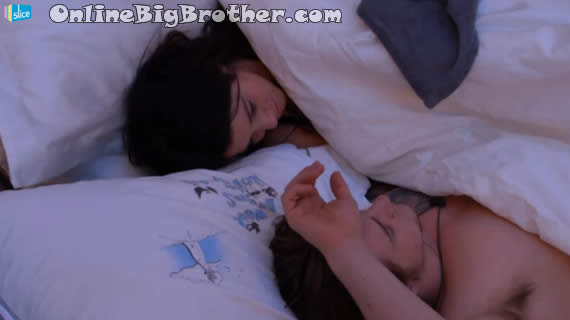 11:40pm Emmett and Jillian
Emmett is telling her that leaving Talla in the game is riskier than leaving Peter.
Jillian: "My gut tells me to get rid of Pete"
Emmett: 'OK do it"
Jillian: "I'm not scared in Talla.. you think it really is in our best interest to get rid of her"
Emmett: "It's in your best interest to keep Talla"
Jillian: "I'm worried about going into the endurance against Talla"
Emmett: "You should be because that is the only one you are going to win"
Emmett: "If Pete stays we are guaranteed the final 3 if Pete goes one of us is guaranteed to go.. you understand"
Jillian: "I'm not trying to argue against you i'm just throwing ideas out there.. I think you brought up a valid point and I'm really interested"
Emmett: "I would never take Pete to the final 2 he's too well liked in the Jury"
(Wishy washy city)
12:04AM They are studying the dates of comps etc
(Video coming.. it'll be a large one so may take a bit of time to upload)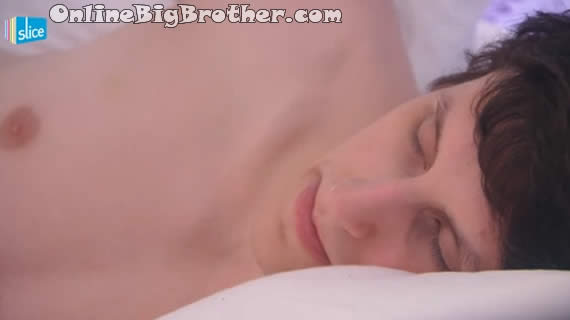 Right before the lights go out.. the smartest human ever goes to sleep
12:40AM everyone is sleeping.. Jillian was roaming around because she forgot to take her pill.