POV Holder:
?
Next POV
April 13th
POV Used
?
POV Ceremony
April 15th
HOH Winner:
JILLIAN
Next HOH:
April 18th
Original Nominations:
?
Current Nominations:
?
Last Evicted Houseguest
ALEC & TOPAZ
Have Nots
Talla & Andrew (Servants for haves)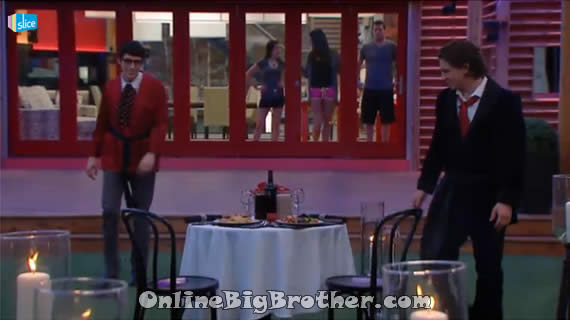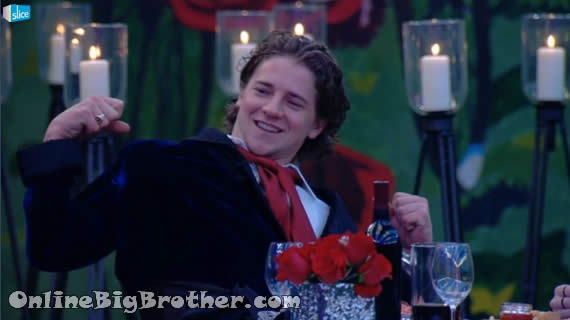 7:20pm Kitchen Emmett, Jillian and Peter
They are getting ready for their dinner. Andrew is hilarious as a servant.
Emmett comments how he's been craving Chocolate milk he misses it.
Big Brother comes over the Speakers tells them that the back garage doors are going to open but only Peter and Emmett are allowed to be in the back yard.
Peter and Emmett walk to the dinner table prepared for them.. Peter is doing his voice "Wonderful.. absolutely amazing"
Emmett: "You know that the funny thing is we have win and we don't even like win"
Peter is served an assortment of processed foods (Nuggets fries etc)
Emmett gets chocolate milk and a steak and lobster
Emmett: "Final 5 this keeps getting better and better"
Peter: "who would have thought when we first stepped in.. the unitard alliance standing tall"
Emmett brings up what Alec did during his eviction speech.. says he would have been a bit annoyed by it. Peter says he's not "Thats Alec's style of humour"
Emmett: "I was hoping Talla would have been in a more chatty mood"
Peter thinks that nobody would have predicted this specific final 5 that has ended up in the house.
Emmett: "See Andrew is being a good sport I don't want him to do anything.. Talla she's going to get it.. cause if she had won today she would have gotten us to do things"
Emmett mentions how they clearly won that challenge. Peter: "That was a very odd challenge.. Bath your friend to remove a key from the soap and go"
Emmett: "How long did it take us.. 5 minutes.. at the rate they were going it would have taken 20 minutes"
Emmett says he doesn't count anyone out of this game.. Talla hasn't won anything in this game.
Peter: "The longer Andrew stays the better his chances to win and if he gets to the final he will win.. Talla is beatable in every type of competition"
Peter: "Talla is not capable of winning mentally or physically of winning.. Andrew will thrive under the pressure and he will win.. we had a chance yesterday"
Emmett: "Pete it would be hell in here with 3 girls and us"
Peter: "If those two go on the block we have a 3 to 2 advantage to winning the POV.. I am perfectly fine with the three of us in the final we are perfectly matched, I'm mental, you are physical and Jillian is endurance.. its is critical to think of the end game.. "
Peter: "Andrew can win anything at any time.. if he wins the veto it'll be a more difficult path to the end"
Emmett: "Really he's only won a single HOH and a POV"
Peter: "He's a competitor"
Emmett: "We are all competitor.. but I see what you are saying"
Emmett: "I thought we had some common trust me and him. .not sure anymore. "
Peter: "As Alec and I talked it became clear that Andrew doesn't care about pissing people off in there.
Peter yells out at talla "You can only talk if you are topless"
Emmett: "He was annoyed that I put Talla up with Topaz because he felt that you could have taken him out.. "
Peter: "Sure Talla is his partner"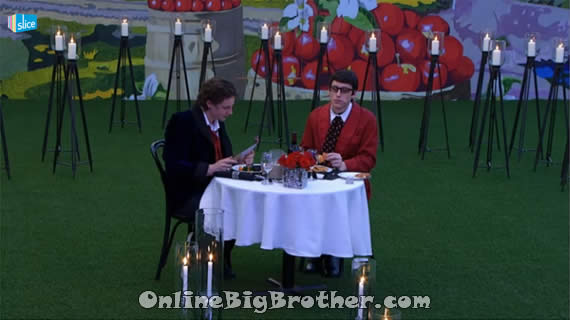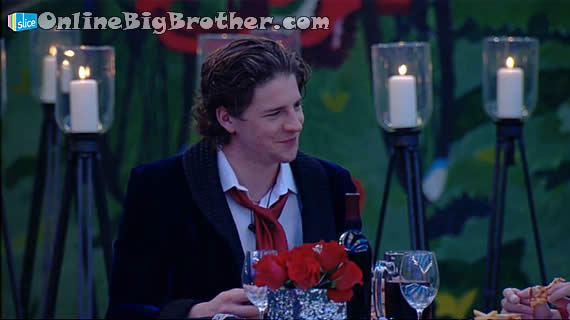 Emmett asks him if he's worried about certain types of people being in the house. Peter wasn't worried because he feels that he's a really social person so he wasn't worried. Peter: "I don't like people that disrespect the game.. that is one reason I got rid of Topaz because she was rude and slept the entire time" Peter points out that Jillian is the only person that hasn't been put on the block.
Peter is getting excited that they might get a wrestling ring to play in. Emmett thinks it would be cool if they had "Those sumo suits" to wear.
Peter and Emmett both decide that a bouncy castle will be pretty cool. Peter would like an erotic masseuse, Emmett wouldn't mind a hypnotist.
Peter asks Big Brother for clarification if he can wrap his food up.. He says that he eats slow and gets full very quickly.. (Big Brother doesn't answer)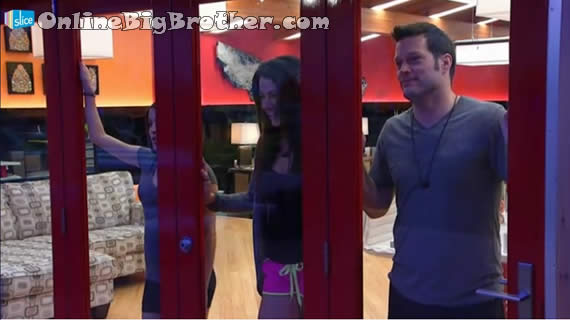 While Emmett and Peter eat their dinner Jillian, Talla and Andrew chat it in the kitchen. Lots of random conversations. They touch on Peter's "Selective Eating disorder" Andrew mentions that Peter has never had an egg before, "He says he doesn't like it but he's never tried it". They agree that Peter is not faking it but it's really odd that he won't even try certain foods. Talla plans on looking it up when she gets out because she's very curious about it.
It's pretty obvious that Jillian isn't as "Close" to The stooges as she once was. (I get this from body language) They also chat about Alec and the strategy when he came into the house. Apparently Alec's had studied all the season of BBUS and BBUK and determined the best course of action was to get a bromance and a showmance. They all agree it's good Alec is out of the game.
At one point Jillian leaves Andrew and Talla.. They talk about there being no way they could beat Peter and Emmett, Andrew "He rubbed that bar of soap on Peter's skin faster than I ever could.. he's just so strong" Talla looking out at Peter and Emmett "I'm so pissed at those two.. DRINK THE WINE" (LOL)
They are both saying they feel miserable.. Andrew is worried that Peter is working Emmett right now. Talla: "he's not HOH" Andrew: "I know" Talla: "He was campaigning hard for ALEC"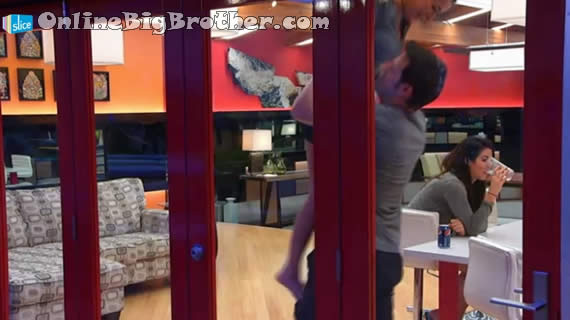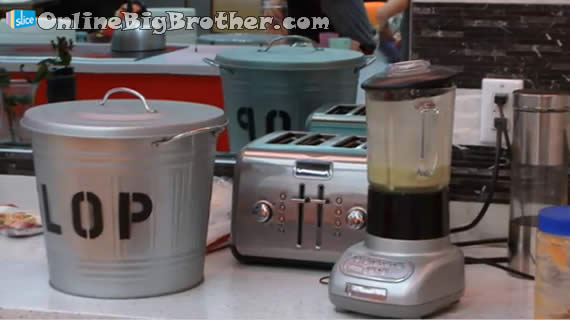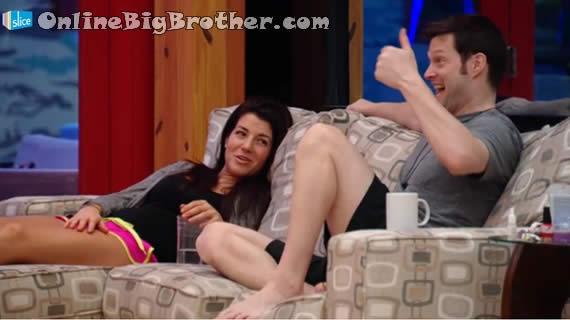 [polldaddy poll=7031963]
*** Message to Fans of OBB ***
If you enjoy the content on this site please consider a donation to help keep the spoilers rolling.