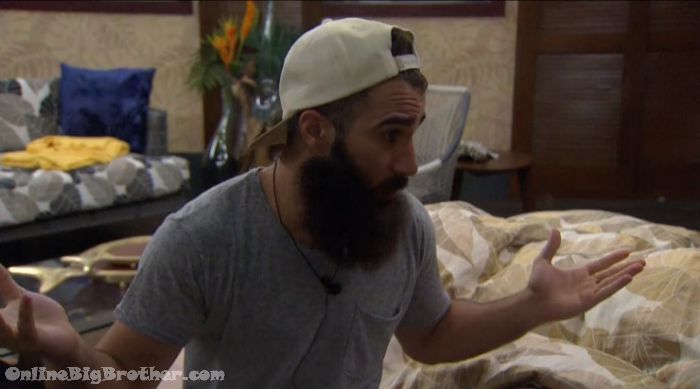 4:46pm HOH Paul and Vic
Paul says big shit happened last night, "do you trust me"
Vic – yes
Paul – You and I were getting Boned.. Apparently James, Paulie and Corey have a thing ..
Paul – There's a four that has formed.. The 2 couples..
Paul – whenever have I ever mentioned corey's name? Never.. Apparently I'm going around saying Nicole and Corey
Vic – Paulie is the new Frank
Paul – yes
Paul says Bridgette went around and asked everything who they trust and they said Paulie when Bridgette asked Paulie he said Corey
Paul – SKETCH
Paul adds that APulie is getting the house to target each other..
Paul – he said I was a puppy dog and I'll do whatever he says.. 3 days ago.. We were getting BONED.. He wants to take Corey to the end he doesn't give a f** about us ..
Paul – he has tossed everyone names out .
Paul – me and Vic since day one said Zakiyah to go.. Zakiyah was never his target why do you think he was so confident about not using the veto.. He has those 3 and us..
Paul explains that they have to play the middle with Paulie's side and Natalie's side, "They will be firing at each other.. "
Paul says natalie is saying she's a "B@D B1tch" just playing dumb. "She is the one that put all this together.. " (Lets see if CBS gives her the credit on the CBS edit. Something tells me they will give it to james)
Paul explains that James will null his Vote and Corey's.. "We continues boys exec.. We play dumb"
Paul says apparently Paulie was hitting on Natalie all day, "She like bro I don't make that sh1t up"
Paul says paulie has been going around telling everyone it's Natalie hitting on him and natalie went to james right away said "F*** this sh1t"
Paul goes on about how they were being used, "I was like I'm solid when 4 people are telling me this "
Paul says Paulie was telling the entire other side of the house to put Paul and Victor up, "what the f**"
Victor – sh1t turn of events..
Paul says James, Nat Bridgette they ambushed me in a room
Paul – Corey is Paulie's spy .. when Zakiyah leaves those 3 will flip their sh1t, Paulie is going to want those 3 girls gone.
Paul says Nicole and Corey have been tossing their names out there.
Victor – Michelle was telling me that Corey doesn't like me at all ..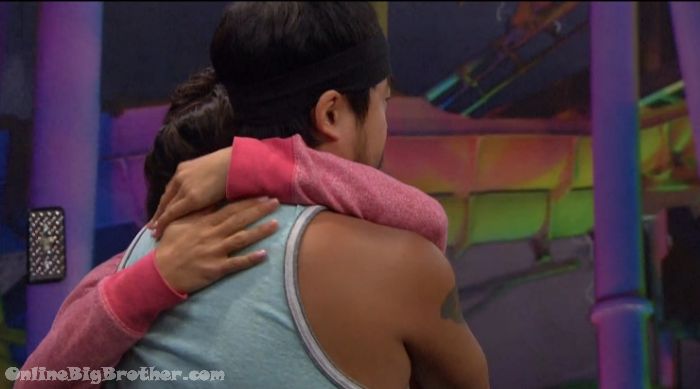 5:03pm well it's a new show now..
Natalie says she's going to go talk to Zakiyah now.
Natalie hugs James – Strength and honour..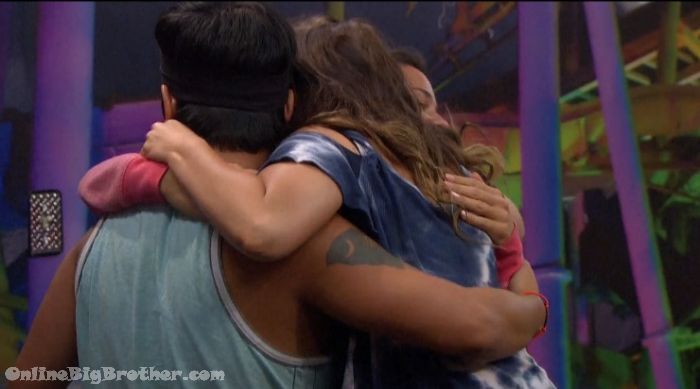 [polldaddy poll=9491180]
[polldaddy poll=9491957]