POV Holder:
Paulie
POV Competition
Aug 6th
POV Used
NO!
POV Ceremony
Aug 8th
HOH
Victor
Next HOH
Aug 11th
Original Nominations:
Michelle AND Zakiyah
After POV Nominations:
Michelle AND Zakiyah
Have Nots
Bridgette, James, Corey
Watch the next week of the feeds for FREE – 1 week Trial!
5:25pm – 6:20pm Backyard – Z, Bridgette and Natalie are having girl talk about random things. Paul and Paulie come out to play pool.
Two on One @bigbspoilers #bb18 pic.twitter.com/frqeitWDl1

— Dawg (@DawgsBigBrother) August 9, 2016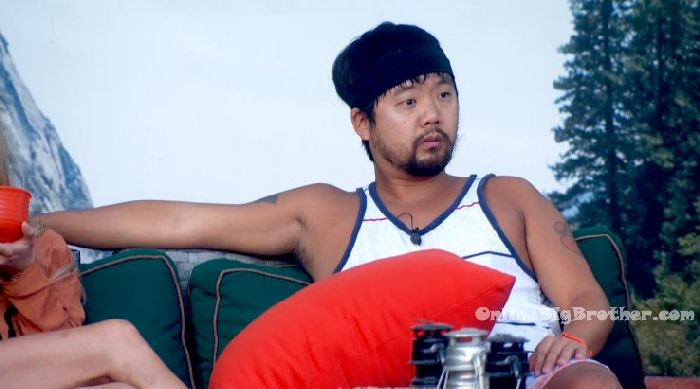 6:15pm Backyard – Paulie tells James its official, Natalie's finally admitted about her FT's. James asks what? Paulie says her FT's. James asks what are FT's? Paulie says fake t!tties. James says well they were kind of.. Nicole says obvious. James says yeah. Paulie says she held on to it for 50 something days that they were real. James asks oh they are real? Paulie says no she held on for 50 something days that they were real. Corey knew really early on because he had to snap her back and said if you lie I could pop one. Nicole says which you really don't need to know that. Corey says no. I was like I don't want to pop one of them and she whispered okay they're fake. That's what I thought, I don't care .. *snap*! Corey says so funny, its not even a big deal. Paulie says she was saying by the pool that in Venezuela at age 16 you either get your nose done or your boobs done. Corey says Worst liar ever! Paulie talks about how he was accused of yelling over the wall with a megaphone because I posted a picture of myself outside the studio. I was like shut the f**k up. Ya'll have nothing better to do. Go back to je*king off and m@sturbating. I wouldn't be dumb enough to post a picture of myself outside if I did do that.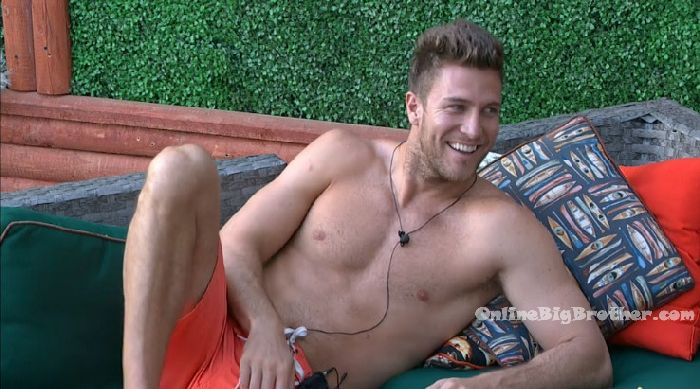 6:30pm – 6:45pm Z and Paulie alone. Z says you know what I heard he put me up because I give him dirty looks. Paulie says he said that in his poem. Z says oh… I was smiling more today. Paulie says who cares. He's one person. You've talked to two people and only need 3 votes. Z says that she seem very comfortable. Paulie says of course she's comfortable she tried to blow peoples sh*t up. Z asks is Victor telling you anything .. since I'm his target? Paulie says no he just wants to break the couples up. Z says it kind of gets me excited that he views me as a threat though. Paulie says yeah either that or he's just a D-hay (d!ck head). Z says or he's jealous. Paulie says I've got myself a fine a$$ woman.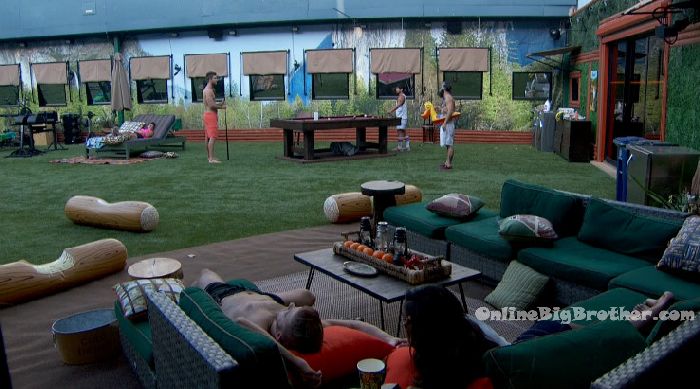 6:50pm Z asks Paulie if he will keep her? Paulie says obviously. You make me fried chicken. She doesn't. Just kidding. Yes, I'll keep you. I think you're fine especially after her veto ceremony speech. That was not a good idea.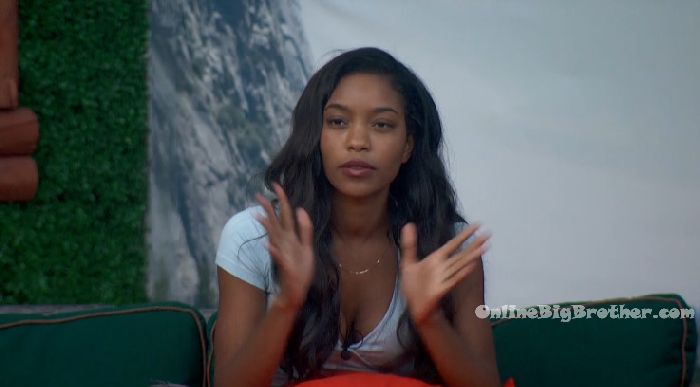 Natalie giving James his yearly dose of salt @bigbspoilers #bb18 pic.twitter.com/AAQDJQBpkz

— Dawg (@DawgsBigBrother) August 9, 2016
7:10pm – 7:30pm Kitchen – Natalie and Bridgette whispering. Natalie tells Bridgette that she trusts her and James .. that's it. Natalie says I definitely want to win comps. I'm not leaving this house without winning an HOH. I'm not afraid to win comps. You have nothing to worry about with James putting you up. Bridgette brings up how James promised to not put her up and then did. Natalie says it wasn't James's decision. He didn't want to do it. Bridgette says but he still did it. Bridgette says its not like I'm going after James. If he wanted me to trust him he shouldn't have put me up.
Natalie says I'm always watching and observing. Bridgette lists off all the people that trust Paulie. Everyone trusts Paulie. Natalie tells Bridgette to be nice to Vic. He won't put you up. Natalie says there is already a layout of who they want out. Bridgette asks where are we on the list. Natalie says no f**king idea. I've been talking really good about you. Putting little feelers out there. Natalie says you have to keep telling people you trust them. I tell Paulie all the time I trust him.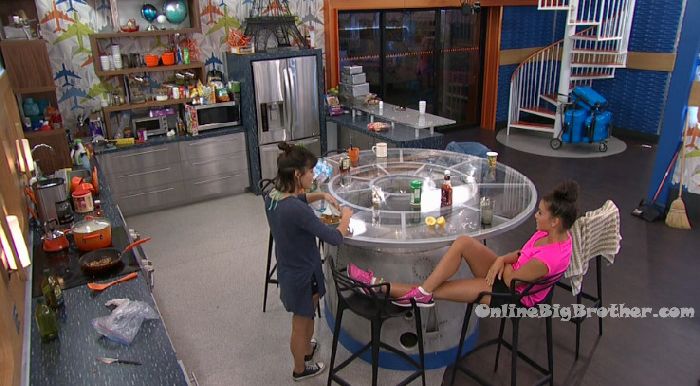 7:30pm – 7:35pm
James asks Natalie to get something from the storage room for him. When she goes in there she finds two bags that he filled with pink water and froze her flip flops in. JAMEESSSSSSSSSSSSSSSSSSSSSSSSSSSSSSSSSSSSSSSSSSSSSSSSS!!! JOSEEEPPPHHHHHHHHH!! You better sleep with one eye open!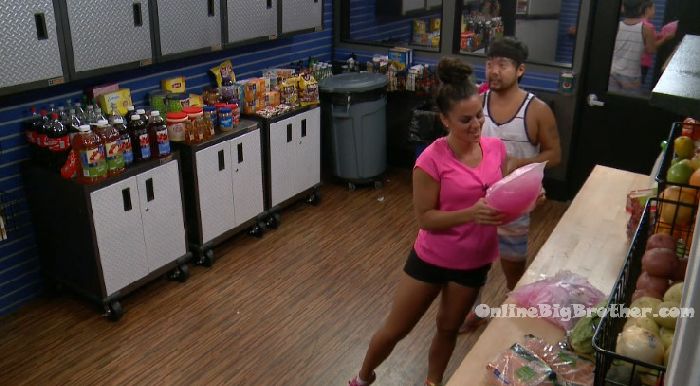 7:45pm – 7:55pm Z, Nicole and Paulie are working out. Michelle says that her crush is Ian Terry and Jordan from BBcan.
[polldaddy poll=9491180]
[polldaddy poll=9491957]