POV Holder:
Victor
POV Competition
Aug 13th
POV Used
?
POV Ceremony
Aug 15th
HOH
Victor
Next HOH
Aug 11th
Original Nomi1nations:
Paulie AND Corey
After POV Nominations:
? AND ?
Have Nots
Michelle AND Nicole
Watch the next week of the feeds for FREE – 1 week Trial!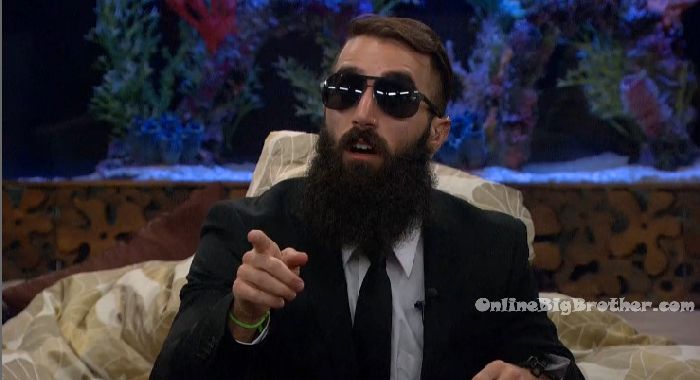 12am HOH room – Paul, Vic and Michelle. Paul says and did you know he (Paulie) sh*t on Natalie for talking about her student loans and now he's crying to us about his aunt with cancer and now he has to pay off his parents mortgage. Don't put that sympathy on us! Don't make that our decision. Vic says and he was talking to Paul about needing to get Victor out. Michelle says he told me that too. Paul says wow! He says that Once Corey and Nicole realized the plan wasn't working, they said they weren't apart of it. So what we're going to do is tie in Corey and Nicole .. big brother blocks the feeds. Paul says he (Paulie) says he will leave the jury house if he goes there because he doesn't need his stipend money .. but he says he needs the money for his aunt? Something doesn't add up! Michelle says he keeps cornering me. Paul says he cried to me and Natalie. You know he never saw a psychiatrist, right?! He is just saying that to make you feel bad. Michelle says you don't joke about that. Paul says its a dirty game he is playing. Michelle says you know who did that Dan Gheesling said his aunt died. And she didn't. Paul asks and did he get in sh*t for it? Michelle says he won. Vic says that's ridiculous. Paul says and Now Corey and Nicole is we're not buying it and now they're abandoning ship.. little do they know they're going next! Michelle says I had a dream that a package was going to be an HOH take over. Nicole is playing the dumb card too. Vic says if he (Paulie) comes up to me again I am just going to tell him I'm done! DONE! DONE! DONE! In this house we're done talking. I will lock myself in this room if I have to. Paul says out of respect I want to just pull him aside and say look you're making yourself look really bad, really bad. Vic says he says he will leave jury. I don't have that luxury, I need the money.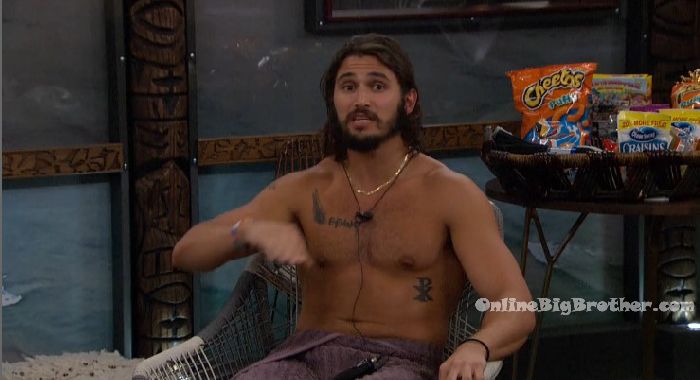 Paul says after he did that I lost respect for him. Putting that sympathy on me. Michelle says when I was campaigning I never brought life into it. Vic says when it comes down to it if you guys get me I'll be like okay good job, but for him to get me out I would feel so stupid. Vic says I wouldn't want Corey or Nicole to beat me either because they haven't done SH*T! Michelle says I think Nicole has done some manipulating. Paul says I'm glad she was safe this week because she wasn't even a target.. what a waste. Paul says if he comes to me any more I'm going to shut it down. Michelle says that's what Vic should do in the veto speech. Paul says he will.
12:25am Corey showering with his Zingbot sign. Nicole doesn't believe he has to shower with it. Corey drops it on the ground and Big Brother immediately calls his name. Corey and Nicole laugh.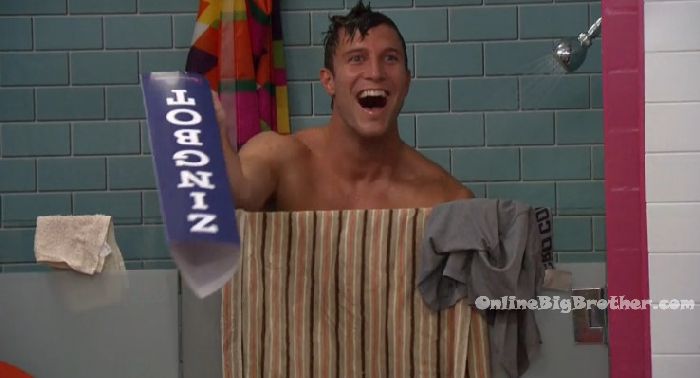 1:15am HOH room – Paulie and Corey join Paul, Michelle and Vic. Michelle leaves. Paulie follows her to get his water. Paulie follows her into the bathroom and thanks her for keeping everything all secretive and sh*t. Michelle says that Corey knows to about the whole Natalie thing. Paulie asks Natalie thing? Michelle about putting Natalie up. Because I never told them anything. Paulie says no I'm talking about the most recent deal. Michelle says they know about the James thing, I didn't tell them anything. They just asked me if I knew. Paulie asks what did you say? Michelle says I knew. Its been floating around. Paulie asks do you think even James knows? Michelle says I don't know. I don't want to see anything else happen to you. Like people gang up on me. Paulie says I just know me, if I'm there I will just go nuts. Michelle says its like vacation. Paulie says na, I have deep rooted issues when it comes to that stuff.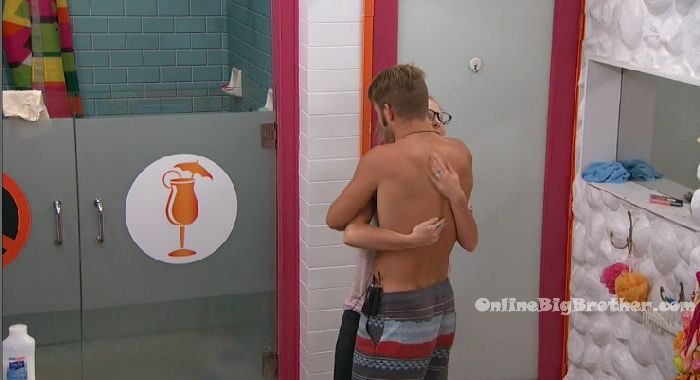 1:40am – 2am HOH room – Paul tells Natalie about how they (Corey & Nicole) asked Victor about a plan that they were never on board with (Paulie wanting James put up on the block) .. but how would they know about the plan if the were never on board with it. Nat says they're all on board with the plan, they're all working together and this just proves it. Thanks for telling me. I'll go tell James. Natalie leaves and goes to tell James about it. Paul joins them and tells James about how Paulie whats Vic to pull Corey down and put you up. Paul says what turned out was just Vic knowing turned into a 3 person o*gy.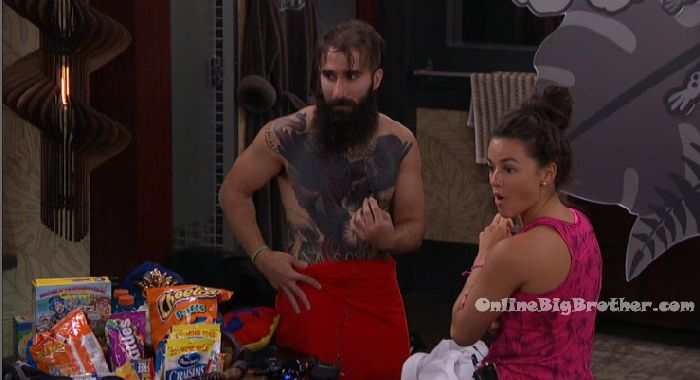 2:10am Michelle tells James about how Paulie is trying to get him put on the block.

3:30am All the house guests are in bed.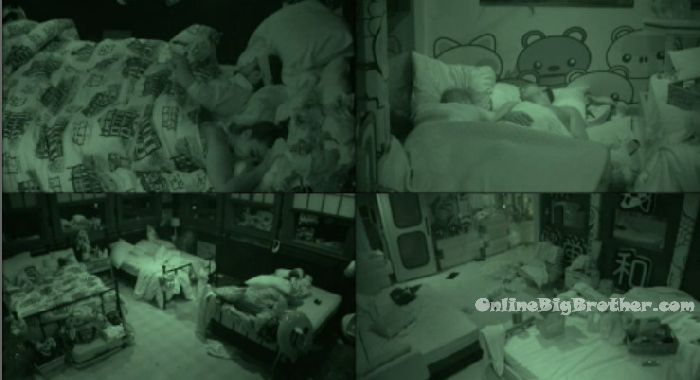 Help Support Online Big Brother
Show your support and appreciation: Support OnlineBigBrother.com
HELP keep the spoilers coming. Show your support by making a donation.
"CO-HOH"
WEEK 4 – August 14th to August 19th
This winner automatically becomes Co-HOH, sharing all HOH perks and responsibilities for the duration of the week, including choosing 1 of the 2 nominees.
[polldaddy poll=9496376]