POV Holder:
Victor
POV Competition
Aug 13th
POV Used
NO
POV Ceremony
Aug 15th
HOH
Victor
Next HOH
Aug 11th
Original Nomi1nations:
Paulie AND Corey
After POV Nominations:
Paulie AND Corey
Have Nots
Michelle AND Nicole
Watch the next week of the feeds for FREE – 1 week Trial!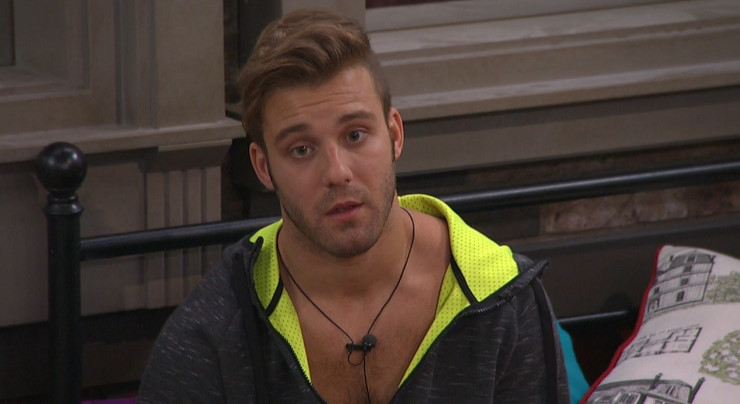 1:05pm London room James,Paulie, Paul and Natalie
Paulie – what's up you blowj heads ..
Paulie – alright guys give it to me straight am I prepping to see Jury
Natalie – On my end.. I did speak to Corey.. I'm going to keep him.. I'll be honest.
Paulie – no bad blood I thought I would ask you guys
Paulie – I assume James is going that way
Natalie – James and I don't vote together
Paulie – can I ask why
Natalie – A lot of stuff Corey's not coming after me
Paulie – I don't think anyone is coming after you Nat nat
Natalie – I made up my mind on my own
Paulie to Paul – What about you BIG dog I'm not going to put you in a situation where you're the only DEHA
Paul – that's where it's going to lie..
Paul asks Paulie if he wants a sympathy vote
Paulie says everyone would like to have a sympathy vote.
Paul – I have to go with the consensus on this one..
Paulie- Is that what the consensus is?
Paul- I think it might be
Paulie – is that where you're at james \
Jaems – where we at
Paulie – if you think it's better strategy to keep Corey here, thats fine. I thought I would talk to you
Paul – we don't know where Michelle is going to vote
Paulie proposes they all go talk to Michelle.
Paulie – you three are the only hope I have for staying..
Paulie goes on about being the person to take out Victor and if he fails they can send him home. Paul tries to counter that it's too risky because if Paulie doesn't win that HOH they all went against Victor.
Paulie – I would make sure I kept the target on me
Natalie – If Victor is cool about it I'll throw a sympathy vote.
Paulie saying why not they all give him a sympathy vote to trick Victor.
Paul doesn't think Victor is going to buy that. Paulie thinks Victor wouldn't have it figured out until after the veto. (ZOPMG)
Paulie – if he's the only thing you guys are fearing why not take a shot at him.. He's wide open next week.. I'll take that shot.. I'll be like I acted on my own I asked for Sympathy votes.. (LOL just stop)
Paulie says he'll continue to go after Victor until he leaves the hose.
Paulie I asked for 5 sympathy votes 3 people gave them that's how I cover..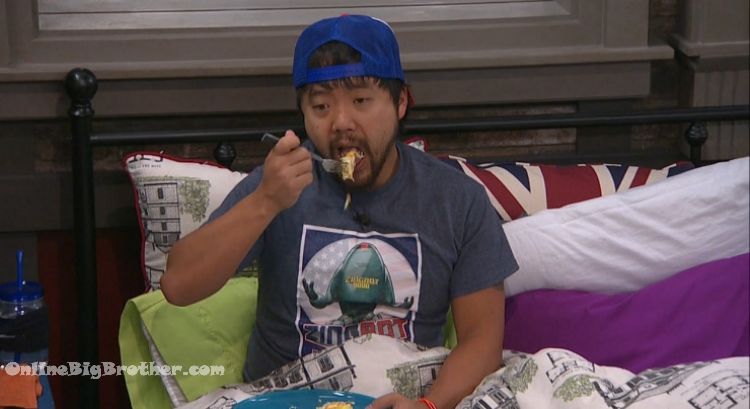 James never says much during this conversation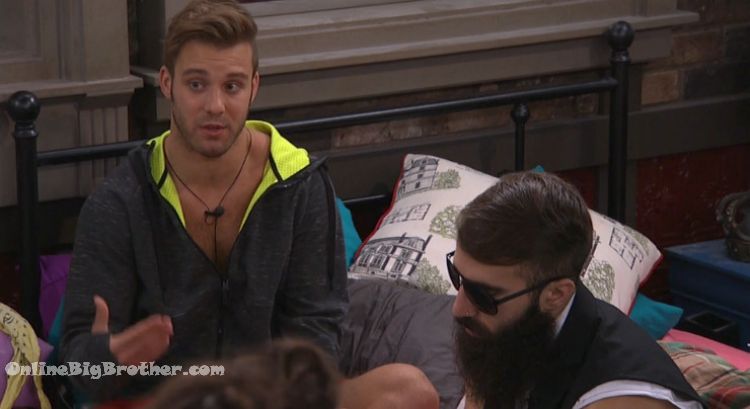 1:20pm
PAul – not to be a deha I trusted you once dude and I do have my doubts, I'm not going to lie.. As far as gameplay goes.. It's a move I'm not willing to make I did wholeheartedly trust you at one point and I don't think I can say I trust you the same way
Natalie – ya
Paul – lets say none of this happened and you were in that boat I would have done it in a heartbeat.
Paul – I can't risk boning myself.. I can't put my neck out on a chance that this all goes perfectly .. if anything observing this game.. Nothing goes perfectly ever
Paulie -everything was going perfectly up to a certain point.. I Understand I broke you trust, I'm not in a position to have trust to offer.
Paulie – I'm in a position to have a deal to offer.. In a sense.. .. Put my family's name on it.
Paulie – say look this is what i'm here to do i'm going to do it and after I do it I'm wide open for the taking. Even if I miss i'm still they're sitting on the block.. ..
Paulie – even if Victor wins the second HOH there's no way Victor is coming after you guys
Natalie – he could for not respecting his HOH
Paul – he could.
Natalie – I'm not on Vic's good side I don't want to stir anything with Vic..
PAulie – at this point with 8 you got to start thinking for yourself not just the HOH
Paulie – I'm willing to take out someone that everyone is afraid of.. He's a competition beast.. And all that stuff
Paulie – I can literally upset the kid because I have nothing else to lose.. And keep him upset for whoever long it needs to be upset.
Paulie – Honestly all I need is 1 shot, he hasn't beat me in a competition I hadn't let him win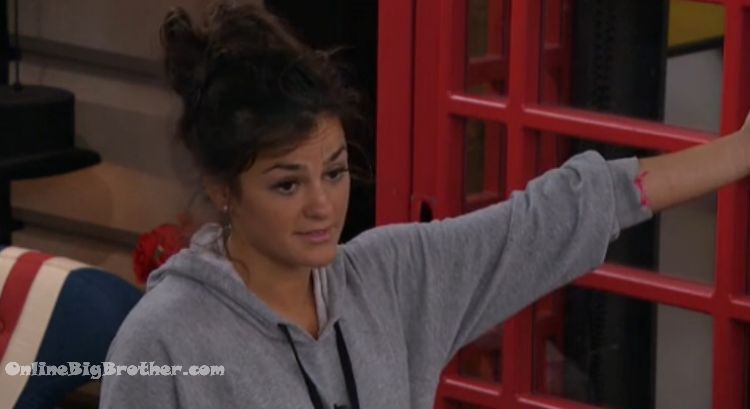 Natalie – I would be scared to keep you in the house .. you said you manipulated most of the house.. You said right out there.
Paulie – the game is manipulation.. At this point everyone knows what happens.. All I have to offer is the competition and go after it's clear everyone is afraid of..
Paul leaves..
Natalie – I do trust what you are saying 100%, I just .. I dunno there's too much
Paulie – i'm open to hear whats too much
Natalie – it's personal to, you were running the house you said you manipulated half the house.. You had the perfect social game.. And I know you were saying things I'm a fake Jersey girl and jersey girls are liars.. That hurt
Natalie – I'm not a fake Jersey girl, I am peppy i'm this sort of way .. that hurt my feelings
Natalie says she's always been nice about everyone in the house those are genuine thoughts coming from her head not her being conniving.. It's half game and half personal .
Paulie says it was hard when he was in a room and had everyone calling him out.
Natalie says she found out all of them were saying these things about her she doesn't care anymore about them. Right now it stings.
Natalie – too much has been said too much has been done on my end.. Your deal is enticing but I'm going to stand my ground on this one..
Natalie thinks Corey is going to go after Victor they don't need Paulie to do it.
Paulie says Corey will not and Corey isn't going to be able to win competitions.
Paulie – every comp I didn't want to win I threw..
Natalie – He told me he's been throwing comps he doesn't want to win comps.
Natalie – he just won a HOH and a veto .. in a double eviction
Natalie – I knew he threw that carnival game.. The throwing one
Paulie- I have a proven track record I know I can win more.. I got two more comps left in me.. I will lay myself up.. Lay myself out like a dead fish
Paulie says he wants to help Natalie and james get to the point where they can win.
Natalie – my likelihood of winning this game is slim to none
Natalie – I'm listening to what you are saying and I believe what you are saying but it's a tough decision
Paulie – I asked 5 people for sympathy votes 3 people gave them to me.. Look that's how it happens…. I'll make sure the heat stays on me"
Paulie ends with saying if they are onboard it'll be easy to convince Paul.. feeds cut to fish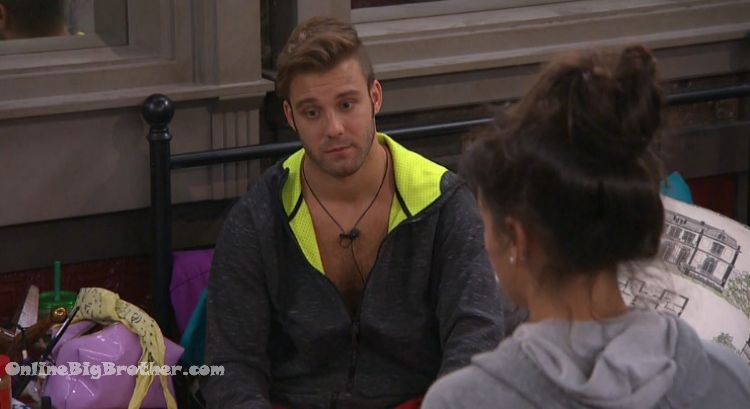 1:08pm on the other camera while Paulie campaigned chit chat…
1:32pm James goes to the bathroom tells Victor and Corey.. "Boys campaigning hard"
Victor – yeah
Jame s- hell ya
2:08pm Feeds on Jeff… .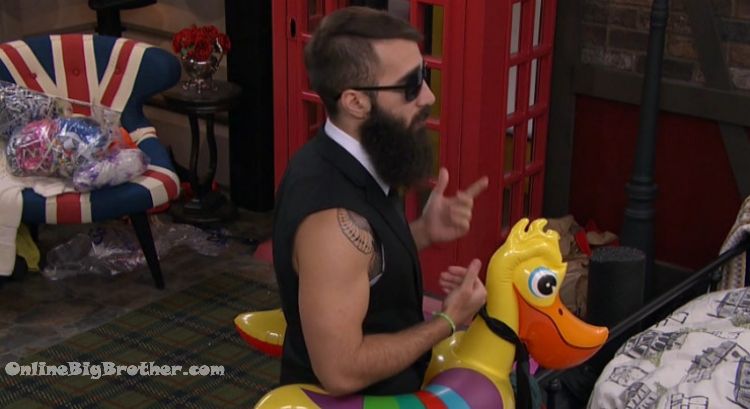 2:37pm Paulie and Paul
Apulie – I know I f**D up
Paul – I don't think my vote is going to change..
Paulie – if you three come together and keep me I honour that shit and I take you .
Paulie – I want to tak one more shot to take a big competitor out and lay myself down.. In the honour of PP
Paulie – I want to make it and sway the Jury..
Paulie goes on about the two of them winning the HOH winning the POV taking Victor out PP style.
Paulie – PP don't f***g miss when we take the shots.. And I'll go and sway that f*****g jury.
Paulie – use my f***g skills.. I can can't go back to running the house like i had..
Paulie – I had it all planned out from 8 to 5 than 3 you know I was with you till 3 we PP'd on people
Paul says his food is burning he'll be back.. Paul leaves..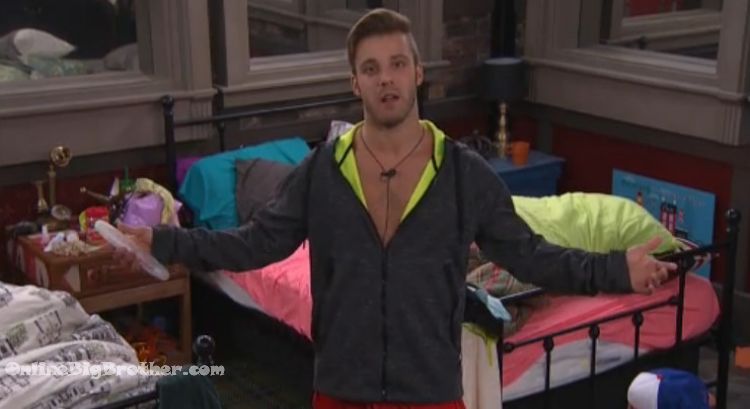 Paulie looks at the camera
"America this is my last ditch effort.. People call me a master manipulator … I am a comp beast.. But I ain't going down without a fight and uhh if I can pull this off your boy's got something cooking.. "
"First step is to say three people second step is to … we'll go from there"
"Love you mom and dad, Cody.. hitman nation I know you have my back, umm.. You're boy was riding pretty smooth under the radar controlling the whole house manipulating the whole house did not expect my alliance to turn on me I thought the loyalty was there"
"I wanted to ride it down to 5 from there then there would be a clear shot for your boy… now I got a little bit of work to do If I can pull this off your boy is still trying to make it to the finals"
"Don't think i'm rolling over and dying"
(so sneaky)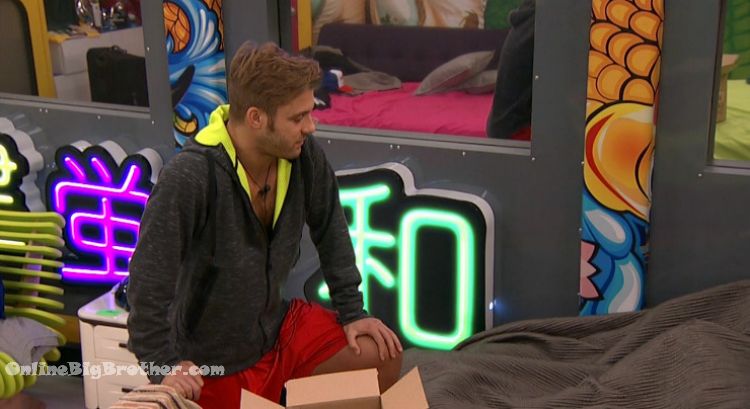 2:43pm Nicole, Corey and Paulie
Corey and Nicole say they've been praying for Corey to get the Care package
Paulie – do not let them come between you guys and do not let them make you feel like shit because of me. They are going to try and break you guys mentally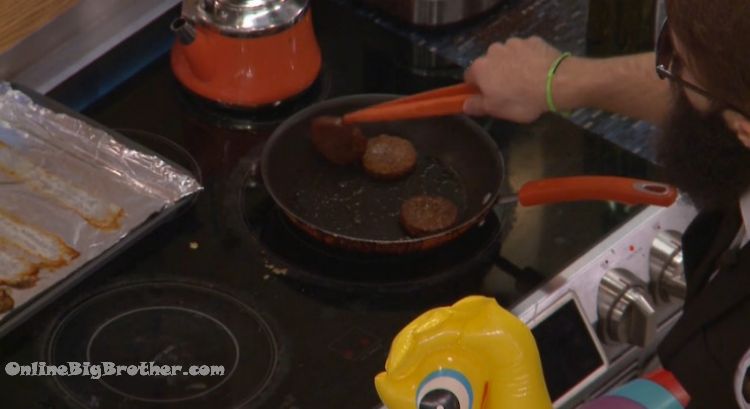 2:51pm Kitchen Victor and Paul
Victor asks if Corey is campaigning at all..
Paul hasn't heard of him doing anything, "He's a DEHA"
Victor – that actually disappoints me
PAul – I know.. makes me want to just …
Victor – uhh ha
Paul – just as a f*** you, you overconfident piece of shit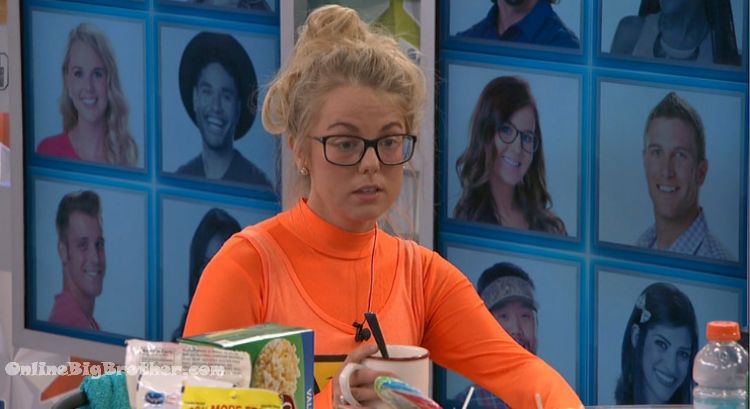 2:56pm Victor, Paul and Nicole Kitchen
Vic – I didn't think you wanted to be my friend
Nic – why did you think that
Vic – we had a little trio thing.. Come to find out you didn't like that trio thing
Nic – ohh really
Vic – Someone said some stuff… I thought I was being friendly but I find out someone is saying i'm being malicious
Nic – Malicious
Vic – I thought.. I never asked you out on a date..
Nic – so clearly someone went to Vic to try and get him angry at me when he doesn't get to play in HOh this week
Vic – never cared.. HOH never cared.. I've been evicted before not scared.
Vic – you don't deny it so…
Nic – I never thought you were malicious but you can say or think whatever you like
Vic – Never thought I asked you on a date either
Nic – I thought you admitted that but I'm not going to get into it
Vic – I asked you straight up and you said I didn't
Nic – who cares about it.. Whether it was a joke or for real
Vic – so when you told me I didn't ask you that was just a play
Nic – did you ask me or not
Vic – I didn't
Nic – ok so that's what you think
Vic – so you're saying I did
Nic – it doesn't matter regardless i happened week 2 or three
Vic said that caused a lot of crap for him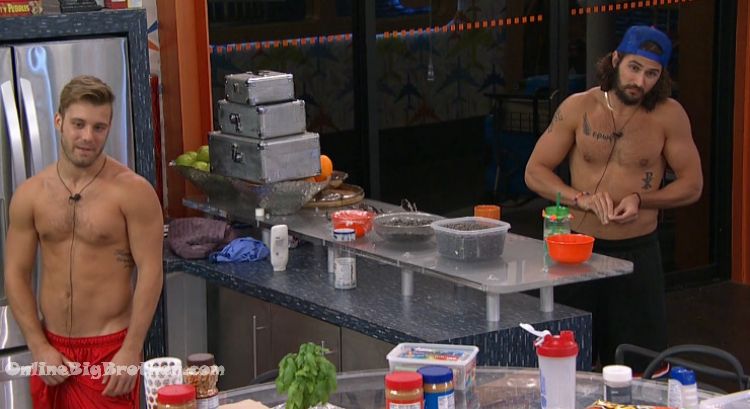 Paulie comes in asks them what is going one. Nicole looks at him says people are telling Victor I said he was malicious during that whole date thing "way back when" they are using it as strategy.
Paulie – ohh .. I mean eh.. I don't know
Vic – i was going to keep it in but she kept prying
Nic – I wanted to know why he was being different that's all .
Victor tells her the source of the information seems pretty credible.
Nicole denies saying she thought Victor was malicious
Nicole – I know it won't make a difference Victor but from my heart genuinely I know you weren't being malicious
Vic – I never asked you out on a date
Nic – the whole date thing it all got blown outta proportion to begin with .. I told 1 person and that person told someone else
Nic – FINE FINE.. Victor didn't ask me out on a date..
Vic – it's too late for that .. now.. You're right now it doesn't matter but the fact I had to deal with it.. Is what made me mad
Nic – ohh my god..
Nic says all she was saying was that Victor said he liked her personality
Victor agrees that it got blown out of proportions ..
Nic – I took it as a compliment and it made me feel good so I told somebody but i never said date..
Vic – alright..
3:40pm Feeds back on jeff….
"CO-HOH"
WEEK 4 – August 14th to August 19th
This winner automatically becomes Co-HOH, sharing all HOH perks and responsibilities for the duration of the week, including choosing 1 of the 2 nominees.
[polldaddy poll=9496376]
[polldaddy poll=9499483]