POV Holder:
Paul
POV Competition
June, 24th
POV Used
Yes
POV Ceremony
June, 26th
HOH
Nicole
Next HOH
June, 30
Roadkill Competition Winner:
Frank
Original Nominations:
Paulie, Jozea, and Paul
After POV Nominations:
Paulie, Jozea and Bridgette
Have Nots
?
Watch the 1st WEEK of the live feeds for FREE:
Big Brother 18 Alliances Help Guide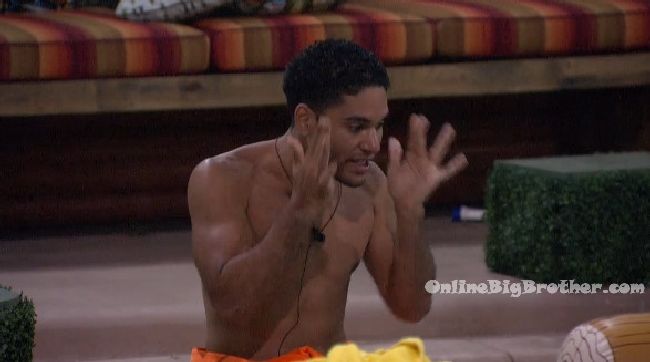 12:15am Backyard – Paul, Jozea and Bridgette are talking by the hot tub. Jozea says the only votes against me are Tiffany, Corey, Michelle and maybe James. That's it! And worst case James or Frank vote against me, I still have the votes and everyone else to Paulie. That's a straight no brainer! Paul says I think you should keep pissing Michelle off. Bridgette says she gets mad if I'm even in the same space with her. Jozea says keep being in the same space with her. She might be the one vote against you. Bridgette says waste your vote B***H! Do it! I'm on your team. Bridgette says Frank is one person I can't lie to. Jozea says I can't lie either. Jozea says the rest of the summer will be fun, fun, fun, fun! We won't have to stress about nothing. Paul says leave Tiffany and Michelle for me. I will be like you (Tiffany) wear sunglasses at night .. that's weird! And you (Michelle) look like Buzz Lightyear without the helmet. Bridgette says no don't say that .. that's mean. You will ruin her! Paul says no, I'm not a bully. I won't do that. Natalie joins them. Natalie says I think there's an alliance between Corey, Frank, Nicole, James, Mich, Tiffany and Paulie. They ask her if she knows for sure. Natalie says its just what she's observed. Paul says I'm telling you Frank is a bigger problem then Paulie. If its 6-5 then we know Frank didn't vote with us.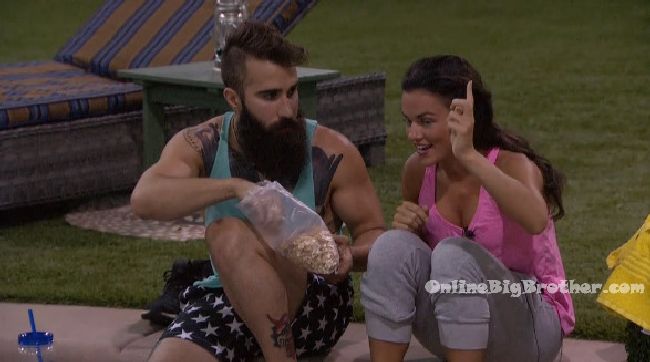 Outside the HOH room – James asks Paulie if he's worried. Paulie asks why should I be!? James says no, you're good. James says you only need to fake it for a few more days. They're going to run scared. It's going to be 7-4. James says we've got the numbers, they think they do but they don't. James says just keep letting them think they've got it in the bag. Then on Thursday .. let them scramble.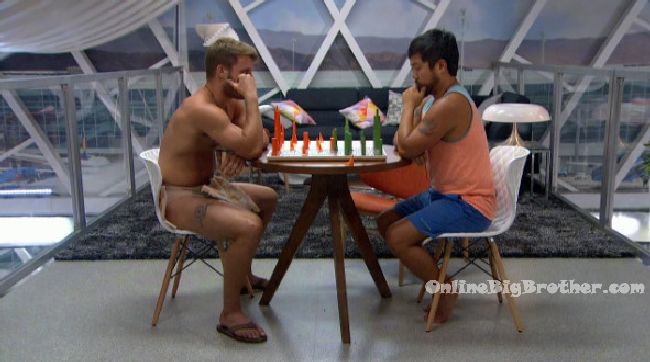 12:40am – 1:10am James joins Bridgette and Paul by the hot tub. James says he feels bad because Paulie is sitting up there sad. I told him I was going to vote with the majority of the house. James talks about how on his season they tried to get him out and they couldn't because he kept winning. James says the same thing happened with Frank too. James and Paul head inside. Jozea and Natalie continue talking. Natalie says we need to stay tight and throw fake fights. We need to play dirty now. Everyone is playing dirty.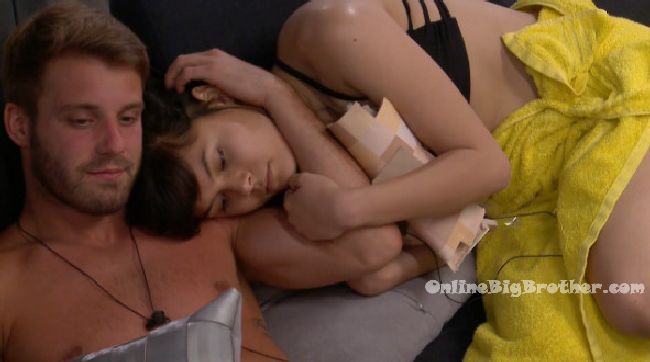 1:25am – 1:35am Bathroom – Paul tells Jozea I was thinking we should fake a fight to confuse people. Jozea says not until this is over.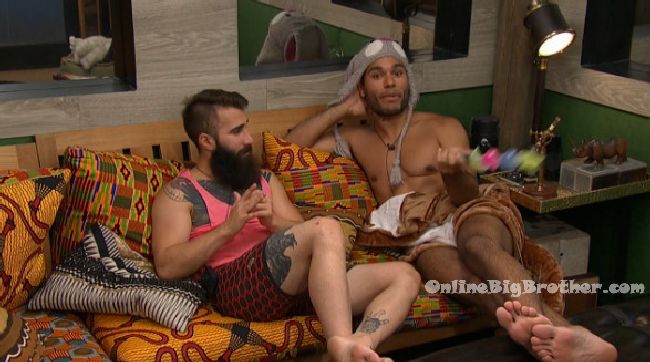 Paul and Jozea stay up till 4:20am in the Safari room giving advice on how to play big brother. If you think they're doing a great job within the first week you should flashback on the live feeds and take notes.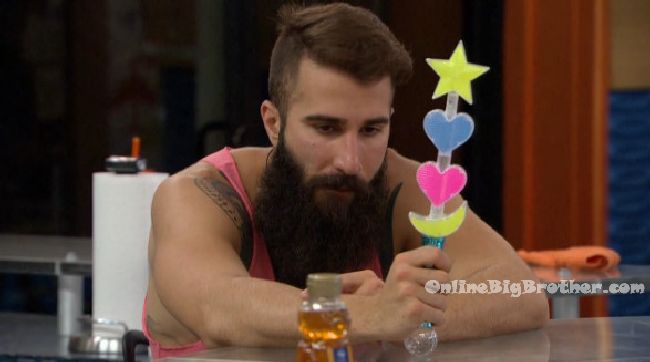 Bridgette and Paulie both stay up till 4:40am talking about random things.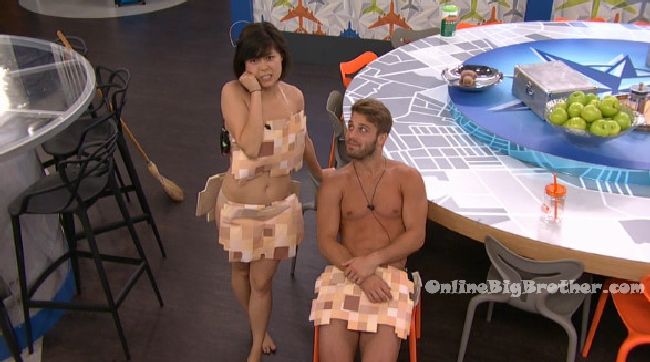 7:27am ZZZZzzzzz
(Mornings can be slow I'll start adding updates after lunch PST)
8:55am lights starting to come on nobody up yet.
FLASHBACK and watch everything you missed: Live Feed 7 day FREE Trial!