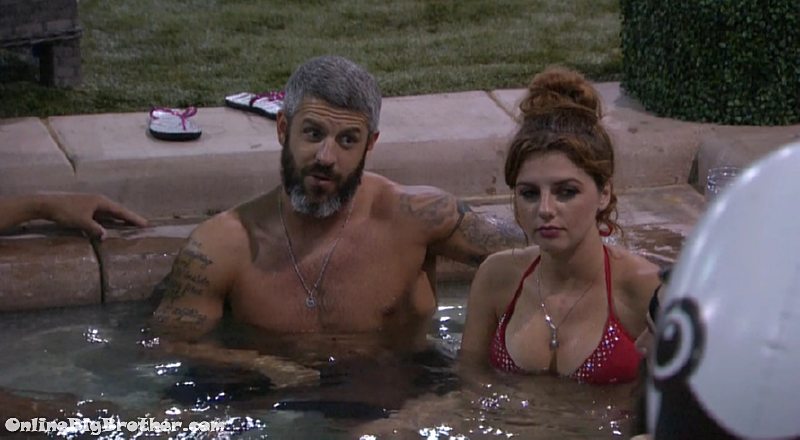 9:07pm HOt Tub Chit chat joking around.
It's nice to see everyone having a good time.. Topics range from the new Iphone, 64gb vs 128bg, dating fats guys that got in shape then got fat against. They talk about "the Cloud" someone says "You can put it on any of your devices"
More topics.. Roast beef, pastrami, Arby's, Meat Ball, Wrap Party, Getting wasted at the wrap party, smoking week in a vehicle around the corner from the wrap party.
Paul says for april fools day her mom sent her a all caps message "HELP", She wasn't home. (LOL, now that's funny)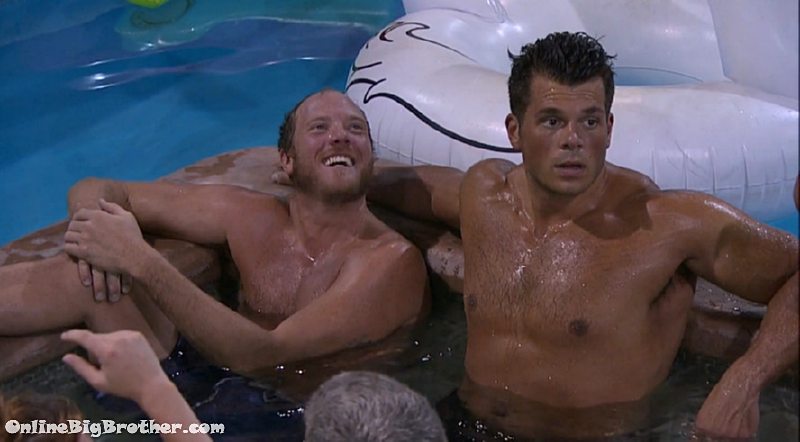 Mark and Jason getting closer…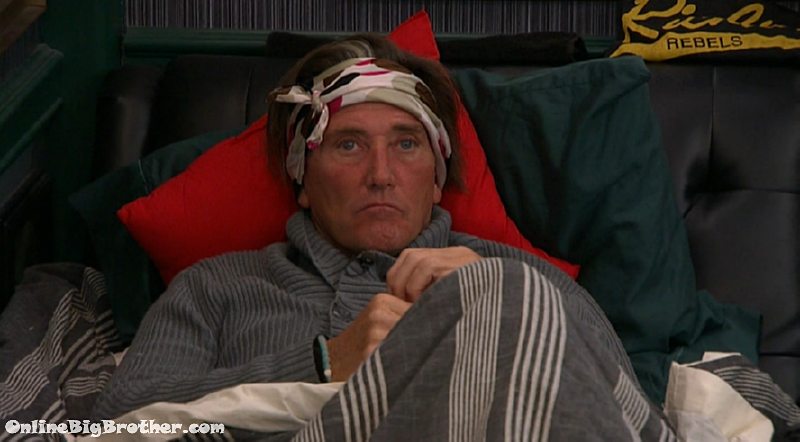 9:41pm Kevin has been quiet tonight.. Goes to bed early.
Alex comes by… Kevin says he's feeling really cold can't believe how cold it is in California.
After spending about 15 minutes Kevin tells Alex he's getting up to go outside.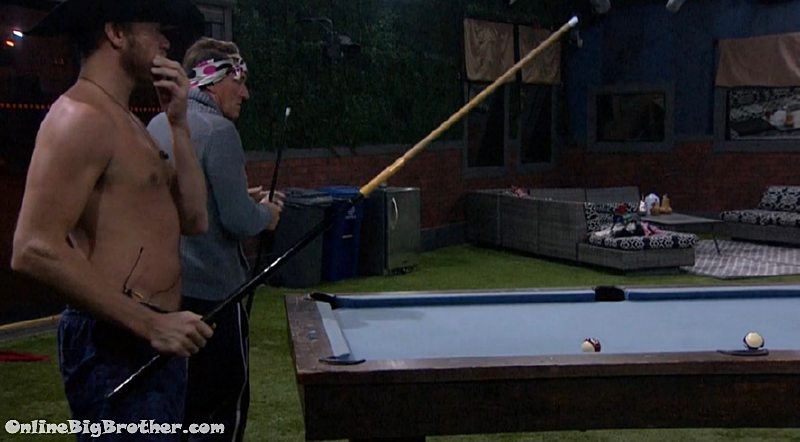 9:57pm Kevin and Jason playing pool
Kevin going on about after the show and seeing his family, "I want to see a movie" Kevin jokes about everyone in the hot tub saying that Matt should be on bachelor, "He doesn't speak is it a silent show"
Kevin points out 3 weeks after the show everyone will be back home working. (Truth)
10:30pm
Paul – square up square up … POW… I'm not wearing any underwear..
Josh – NOOOo
Paul – square up square up … POW… I'm not wearing any underwear.. #BB19 @DawgsBigBrother pic.twitter.com/tpLuXGRivn

— OnlineBigBrother.com (@bigbspoilers) August 21, 2017
10:46pm Matt, Xmas, Alex, Raven HOH
Xmas wonders what's up with Kevin.
Talking about Kevin acting weird. Matt says it's because he misses his family, Kevin has been weird for a week and a half.
Alex says she talked to him and he was telling her she's been tired tonight.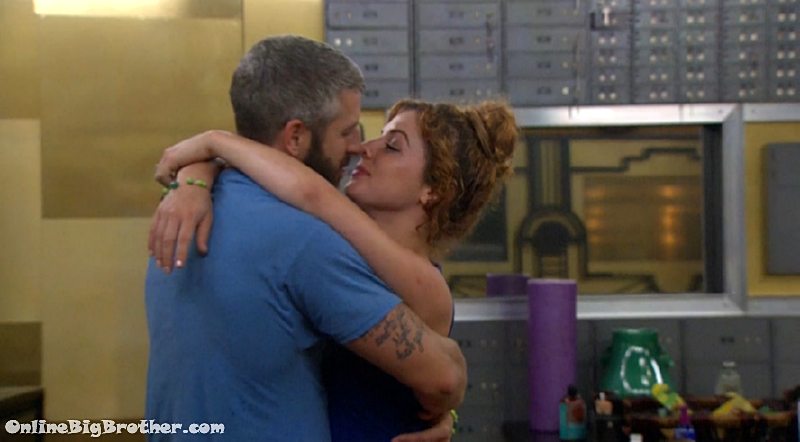 11:00pm Still one showmance in the house..
Raven – I'm ticklish on my forehead.. It's a weird Tickle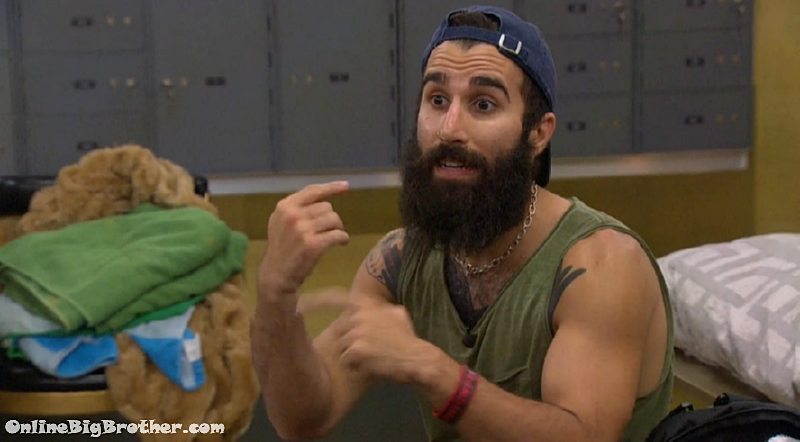 Paul joins them.. Hints that from his Diary rooms he's feeling they are moving forward fast in the game. He thinks tomorrow night is an eviction with another one on thursday.
Paul – I could alo be wrong (You lie)
Raven and Matt both fell they've been moving forward faster than usual in the Diary rooms.
Paul asls point sout that they did Xmas' blog and tweets early.
Paul – I've been feeling them Kevin for a long time..
Matt says that Paul was right they have to take the first shot.
Raven says Alex and Jason thnk they have Josh and Xmas which they don't
Paul – to an extent
Raven – they tell Josh everything ..
Paul – I'm gong to keep feeding Kevin to them.
Matt – Alex and Jason are down for final 5
Paul – so are Christmas and Josh
Raven says they should put up Alex and jason.
Paul agrees , says they'll tell the house it's so they can Backdoor Kevin.
Paul says He'll offer Kevin a final 2 deal .
Paul – I personally think Jason should be the first to go..
Paul adds that they can pull alex.
Paul explains that Kevin and Alex will tie back to them once Jason goes.
Paul says Alex and Jason are the strongest duo in the house
Rraven laughs "Definitely not me and you"
Paul adds that it's a good thing they pulled Kevin Off them that was a trio before.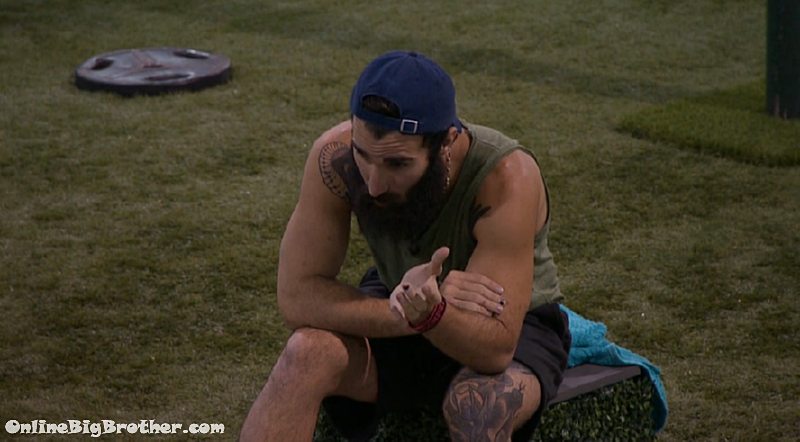 11:25pm Alex, Jason and Paul
Paul telling Jason how much Matt doesn't like him.
11:41pm Josh, Alex, Jason
If you plan on buying anything from Amazon. Use this link Amazon home
Doesn't cost you anything and we get a small cut.
Links to the ranking system
Rank your house guests here
For those of you that like Statistics here are some expanded reports.