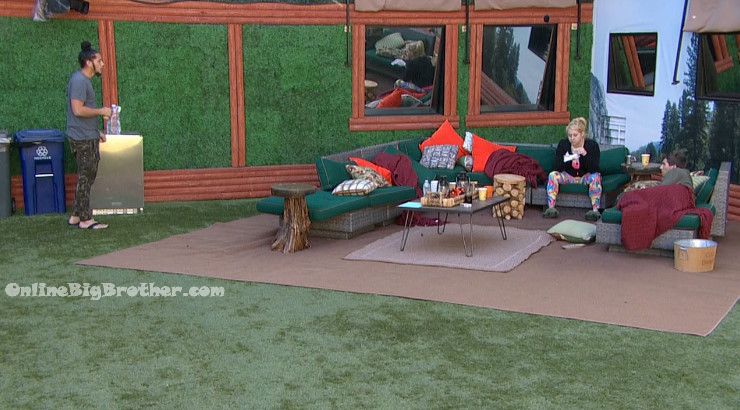 10:24am Jason and Kryssie
Jason says Alex is a smart girl brings up his conversation with her last night where she told him she was pushing Kryssie to use the safety power on Jason.
Kryssie – unfortunately she's someone we have to play nice with
Justin join them..
Justin – did a$$hole try to convince you to use it on Danielle
Kryssie – Ya
They all agree Scott is the biggest rat and they hope America puts him up.
JAson – he's a mess
Justin straight trippin.. I don't trust DL and Shane that's dead..
Jason agrees says they need them for now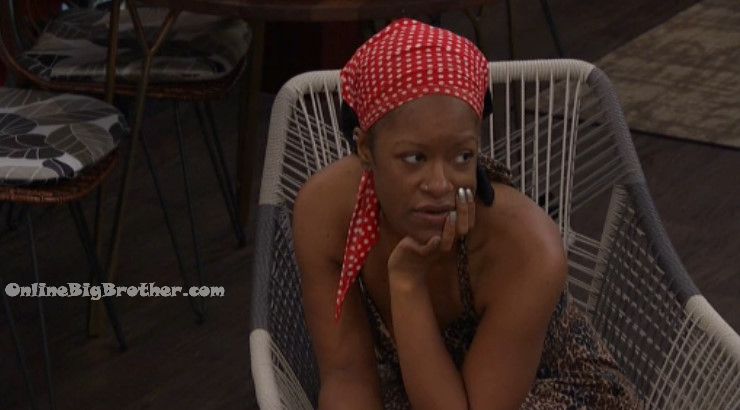 10:28am Neeley and Alex HOH
Talking about Shane being a really good target
Alex promises she's not putting Kryssie up
Neeley – the strongest move for you .. not that I want this.. I'm not being fake.. The strongest move Shane and Danielle and if one of them come down you still can get a showmance out
Alex says that' is the plan says the showmance is a danger for everyone
Neeley says if that happens she will vote Shane out.
Alex says she's going through a power struggle with Monte he wants shane to stay,.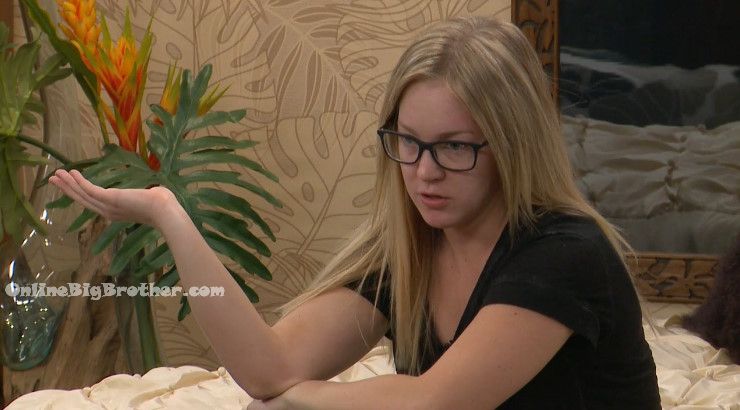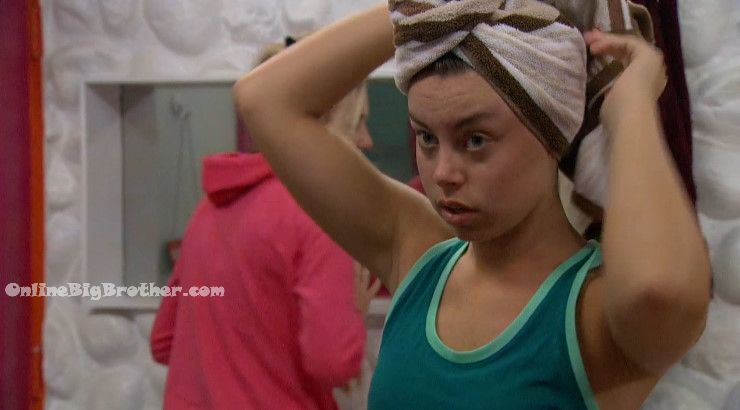 10:31am Whitney, morgan and Shelby
Talking about JAson or justin going up if the POV is used depending on who Kryssie safes with her power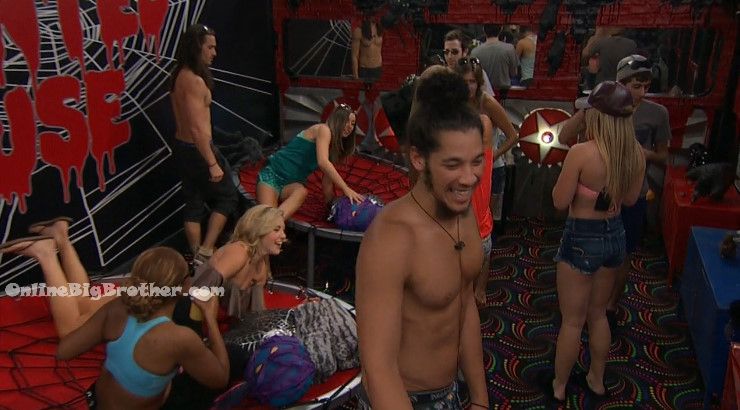 1:05pm
Monte, Morgan and Scott are America's have nots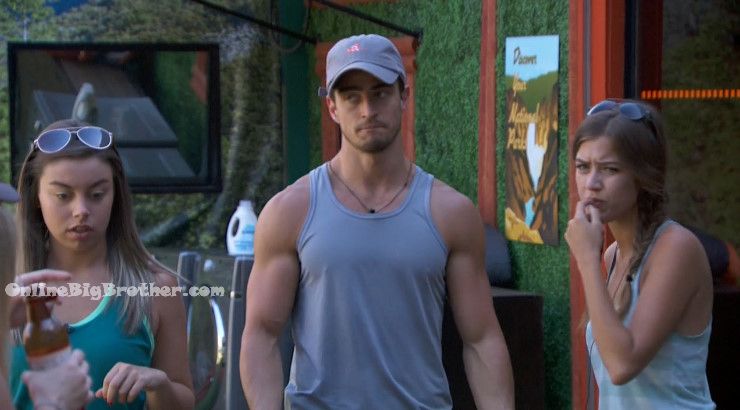 1:19pm all cams
Big Brother calls a lockdown
Monte tells the houseguests collecting in the backyard something is up with Justin "I dunno he just told me to fu**k me and get the hell outta here"
Monte – I hope he swings a punch he's going home
"Did you say something"
Monte – I didn't say shit
Shelby – he's not even on slop what's he so upset about
Monte – somebody leaked something to him..
Everyone outside. Justin comes out of the sliding glass doors "Don't look at me .. look that way"
Monte – I don't know what you heard
Justin – "F**** u "
Monte – I don't know what you said man you gotta calm down
Justin – Man suck a d1ck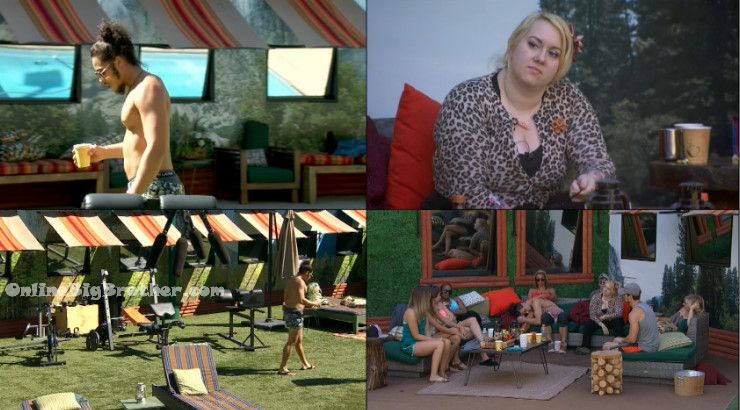 Kryssie telling them she learnt a lot in the hammock last night .. things she wasn't supposed to know and what she found out was "He doesn't do confrontations well"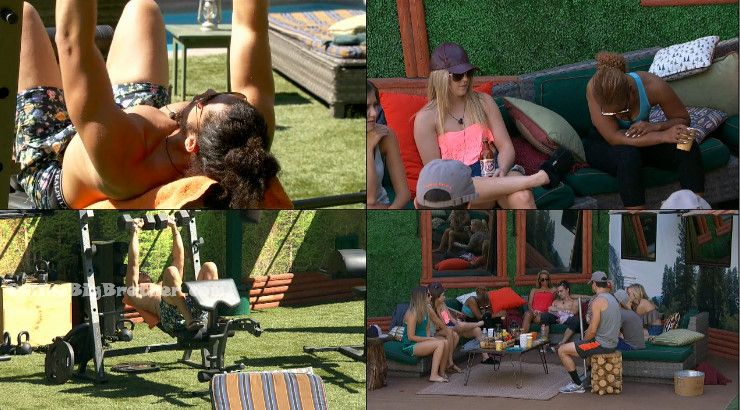 Justin working out alone asking 'Lord Jesus" for strength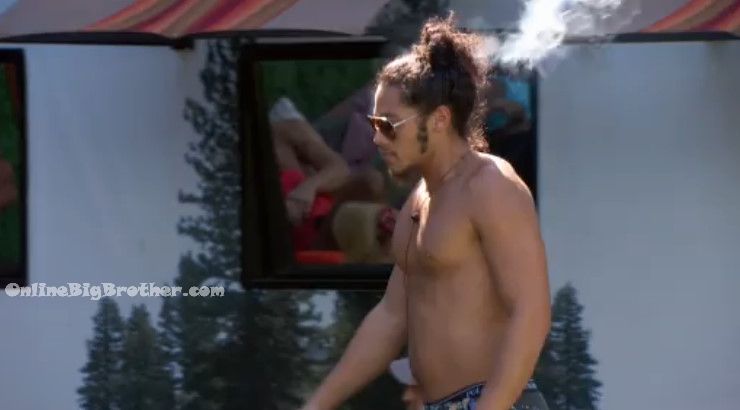 1:46pm Lockdown over Justin called into the Diary room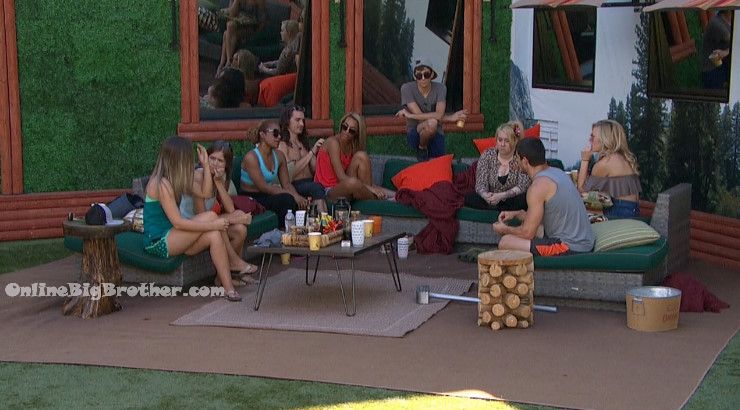 1:49pm Everyone but Justin and Scott are trying to figure out what happened with Justin they think it has something to do with Scott. they believe Scott is spreading shit to Justin and Monte.
Neeley – lets keep is real you not racist right
Monte – No no no not at all.. he might be stereo typing that..
They begin shitting on Scott.. he's the bad guy right now.
Kryssie saying that Scott thinks he's smarter than all of them.
Morgan – he's trying to make the house really really really divided..
Jason says Scott is a disgrace to all super fans.
Kryssie really leading the charge here against Scott. Everyone seems to be agreeing.
Kryssie – he's disgracing every single person..
(If you remember BB11 the JEJO season this happened with Ronnie.)
CBS All Access Live Feeds! Test them out 1 Week for FREE!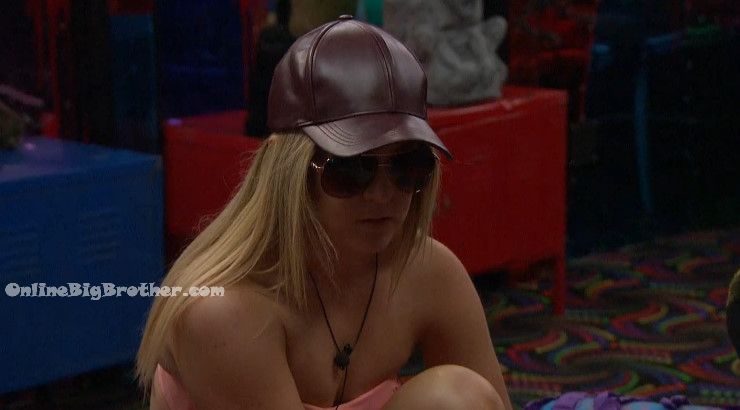 1:54pm Alex and Scott
Scott – half this house thinks I'm a f***g snake and America doesn't like me because I was honest about what I was goign to do this week.. keep your distance..
Scott goes on about how he wants to make it to Halloween..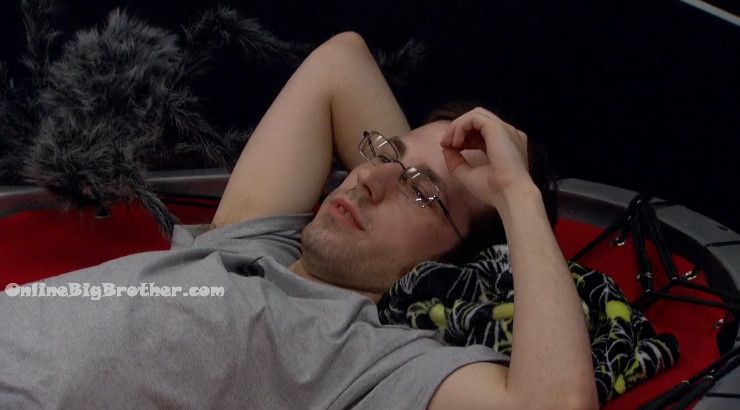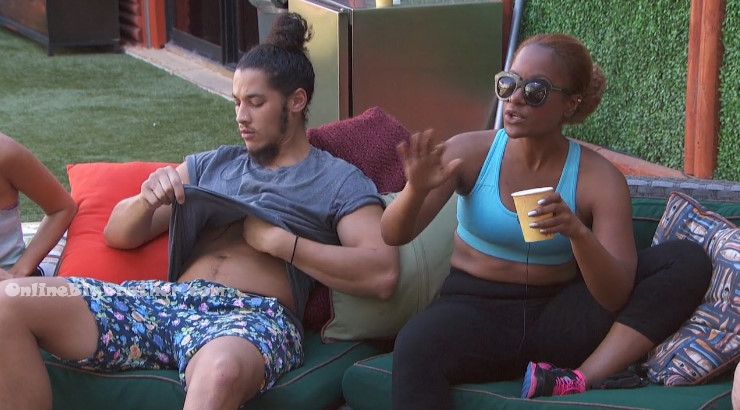 2:06pm BAckyard everyone but Scott and Monte Justin tells them he was pissed that he heard Monte said Justin must have stolen all his clothes.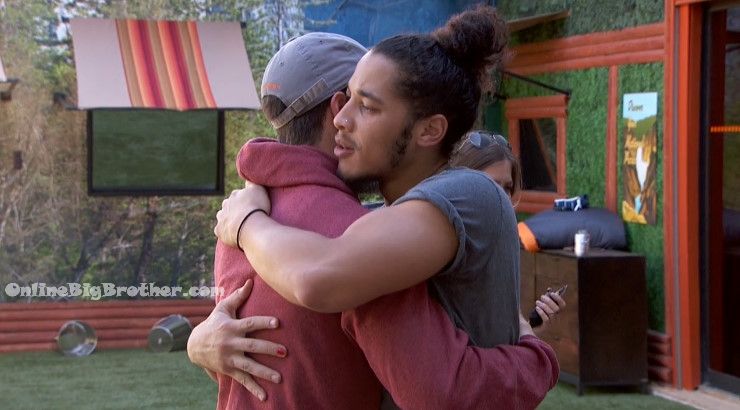 2:13pm All good one love…
They talk it out they hug it out
"All good man one love" #BBOTT @DawgsBigBrother pic.twitter.com/9hpll5bp94

— OnlineBigBrother.com (@bigbspoilers) October 8, 2016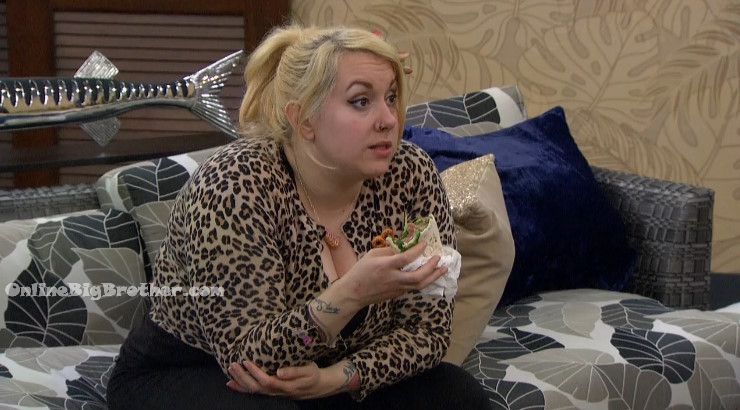 3:45pm HOH Alex and Kryssie
Kryssie says she's saving Jason.
Kryssie – I had a lot of issues with Scott last night..
Kryssie – I punked him last nigh tin front of Shane..
Alex – his game is blown up (Scott)
Alex says Scott was trying to get her to target Kryssie
Kryssie says Scott is scared of her because he knows she'll call him out in front of everyone.
Alex saying she's not putting Scott up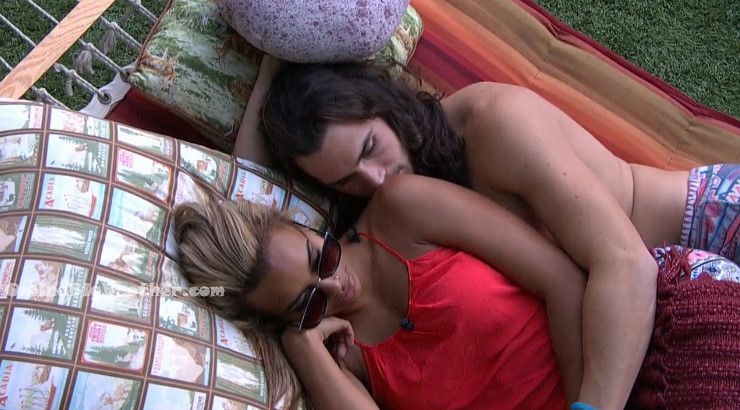 5:54pm Shane and Danielle
Shane – I Kinda feel bad for Scott
they think Danielle and Justin are going up. Shane hopes he gets picked to play in POV, "Scotty's got to go"
Danielle – As long as Scott doesn't win the Veto..
Shane – he's not going to win the veto
Danielle says America doesn't like SCott if Alex doesn't put him up America will put him up.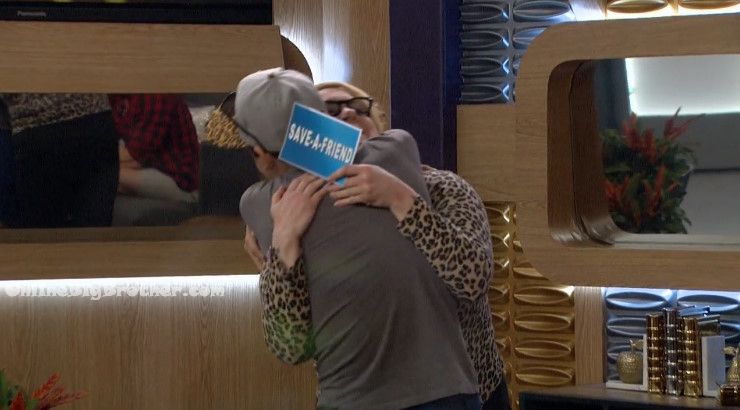 6:05pm Kryssie picks Jason to be safe this week
Kryssie – Taking a lot of strategy ideas into consideration.. I pick Jason safe from eviction this week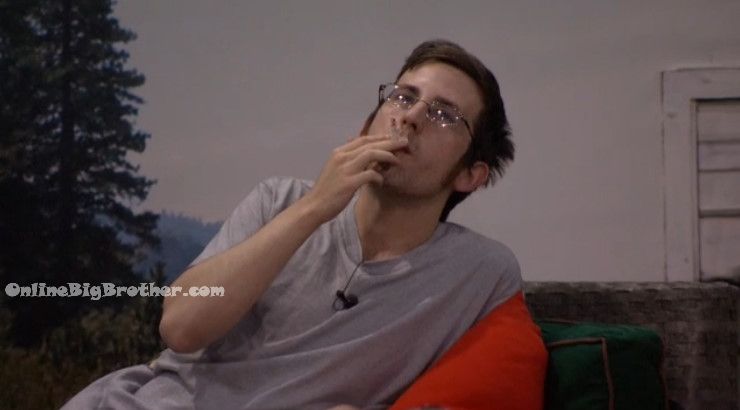 7:00pm Safety ceremony.
Kryssie, Whitney, MOrgan, Neeley safe.