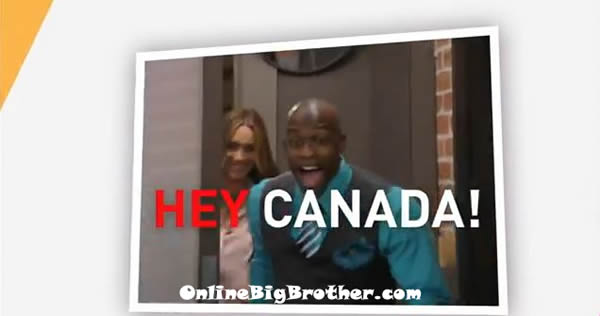 Get READY Canadian Big Brother FANS! Big Brother Canada is coming to a city near you to cast for the very first Canadian Edition of Big Brother. Start getting your audition tapes ready!
Insight Productions and Shaw Media have announced that the national casting call for the series will begin on August 1st, 2012! You must be a Canadian citizen and at least 19 years old to apply. The Big Brother Canada premiere date has been tentatively set for February 18th, 2012. After the announcement of the series, Executive Producer John Burton was overwhelmed with the response he recieved from Big Brother cast and host hopefuls, so it is sure to be a hit reality series just like the US version!

"Big Brother has been a top performer on Global for over a decade. Canadians love this format and we are so excited to offer them the chance to participate in the newest edition right here on our own turf," said Barbara Williams, Senior Vice President of Content, Shaw Media. "By offering applicants the option to apply online and in person, we're ensuring that no matter where you live, everyone has an opportunity to apply."
Applicants can apply online or in person at one of the following cities. With both options applicants are encouraged to include a short video stating why they should be chosen to live in the Big Brother Canada house. Additional information about the specific locations and time of the open casting call locations will be announced in the following weeks.

The Big Brother Canada Open casting calls will be held in the following cities on these dates:
Vancouver – September 23
Calgary – September 30
Halifax – October 7
Montreal – October 7
Toronto – October 14

What the casting directors are looking for:
Big Brother Canada is in search of extroverts, conformists, risk takers, adventurers, romantics, leaders, plotters and planners, and those who don't mind a little healthy competition. If you're ready to strategize with fellow Canadians living in a house packed with cameras watching your every move, Big Brother Canada wants to hear from you.
Online applications will be available at www.bigbrothercanada.ca. Start making your audition tape now because the submission deadline is October 16, 2012!
Big Brother Canada Season 1 will be airing exclusively on Slice during winter 2013. Just like the US version, the show will have a similar format and casting directors for Big Brother Canada will choose a diverse group of people to live and compete in the Big Brother house. The Big Brother Canada house will be built this fall, which will be outfitted with numerous cameras and microphones in each room to capture all the drama. The house guests will compete weekly in a series of challenges and vote each other out until one house guests is left standing to be crowned the winner and claim the grand prize.

Source: Shaw Media Press Release
Share it YO!!
Tweet