Head of Household: Tera
Nominations:?
The Power of Veto Players are: ?
POwer of Veto Winner: ?
Power of Veto Ceremony: ?
Have nots : Beth, Ty, Jed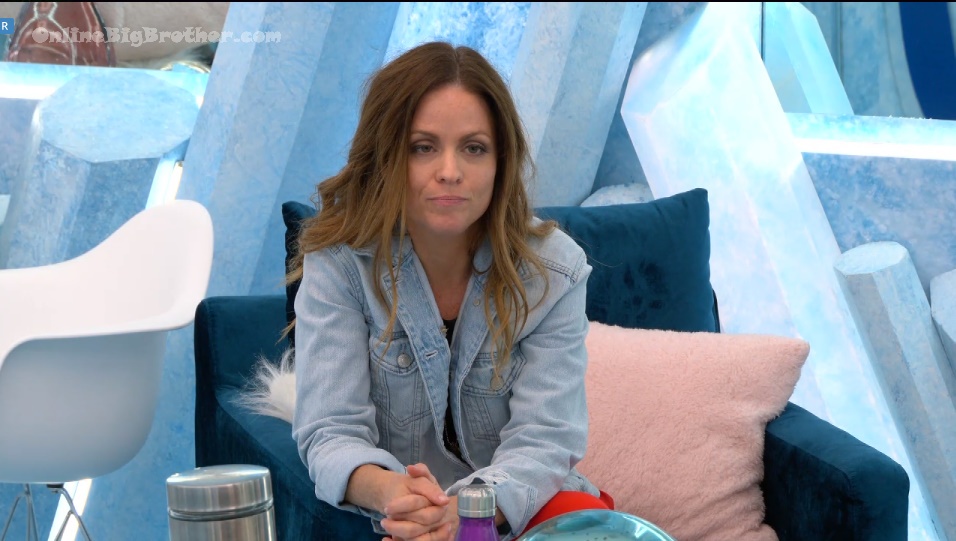 10:30 pm Tera and Kiefer
Kiefer is assuring her he's not going back to the other side.
Tera – no it's fine..
K – I will go to the end with you
Tera – I've been down going to the end with you
Kiefer – don't f** around is basically what you are saying
Tera says she won't do to him what they do to him
K – I see it. I was on the block from them
Tera – they toy with you. They f*** with you when you are on the block
K – Blueline was right all we needed was breydon.. He's ready to f**ing go
Tera asks about Breydon's relationship with Ty
K – what about it? it's nothing.
Kiefer – I'm telling you the behind the door celebration was real it's us vs them now.
Tera – it has to be
K – it has to be.
Kiefer – If I win next week there's zero percent chance you are hitting the block
K – They're all telling me to tell you to put up Breydon so if you want to say that's what I'm saying I think it might help us. I don't know I don't really care at this point.
Kiefer – BReydon is strong he's ready to go.
Tera – do you think he threw it to me
Keifer – no just like I didn't throw it to you I got the first question wrong. Both him and I were 1 behind you.. You f**ing beat me and I'm pissed
Kiefer – I would have loved to take the shot.
Kiefer – we can work on TY he's in defender he has no end game with them. He only has end game with you and Breydon
Kiefer – they are in so deep with each other it's crazy
K – they are fully expecting for two of them to go up on the block
Tera – I Know but they are thinking to toss it to the third
Kiefer – that third has got to beat me and Breydon
Tera – who do you have a better chance again Beth or Ty ?
Kiefer – honesty Ty but that's my ego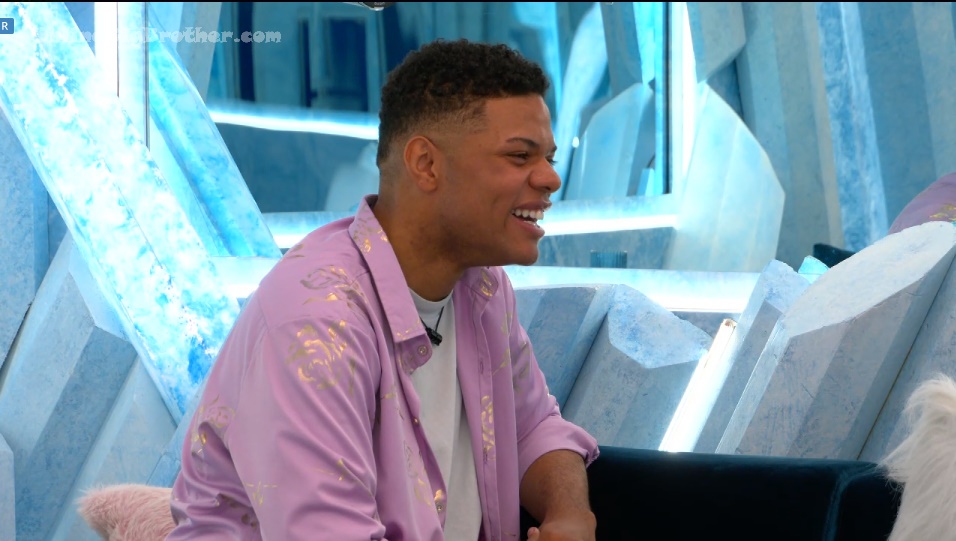 Breydon joins them
Kiefer – they going to go crazy
Tera – one of them has to go for Blueline
They talk about every competition Breydon comes in top 2.
Breydon asks if they told Keifer the name of the alliance.
K – I was in it
Breydon explains he meant the trio the power triple
Tera – what was it ?
K – swear to f***Ing secrecy .. we were called the sunsetters
K – cause we will be sending people off into the sunset
Kiefer – I was in DEEP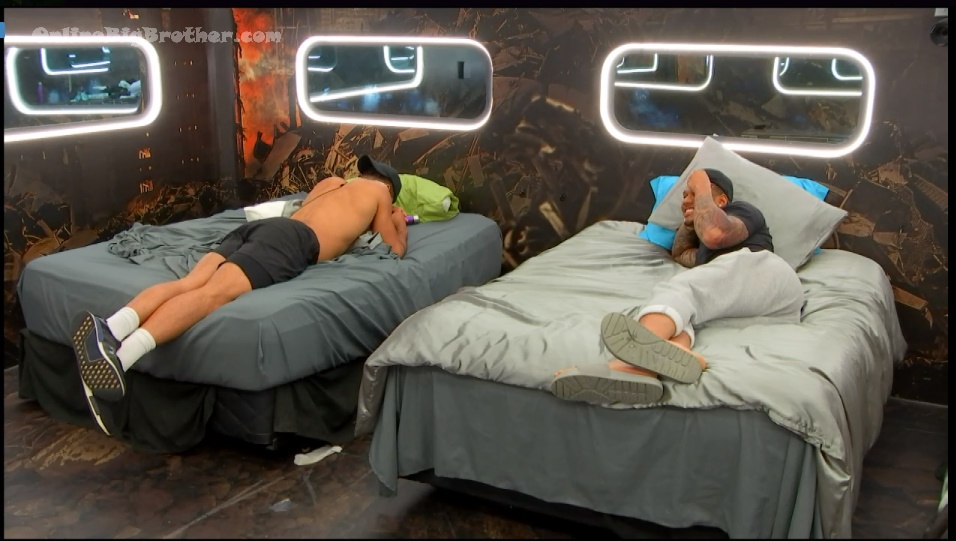 10:30 pm Jed and Ty
Ty – Tera you can make a long-term move or a short-term one right now.
Ty will tell Tera to go to final four he won't take Jed and Beth he'll take Tera "we'll fight it out
Ty – that's all I have
Jed – same for me
Ty – we can try and strong-arm her for the noms. if she doesn't put us up .. If she does we'll have to go to plan B. This week is going to be ugly. Keifer is going to be talking out of both sides of his mouth.. I don't think he's happy about what happened to him last week
jed – I know
Ty – I'm not saying it was wrong I'm saying Kiefer is a little bit salty not in a way we can't repair it. We have to be extra sunsetters
Ty – Kief wants to win the game very badly he wouldn't want BReydon to go
Ty – this is f***Ed up. well we knew how to win we have to know how to lose
Jed – exactly
Ty – we can get out of it.. it's hard a lot of work
Ty says he wishes they knew what the comps are "Sucks you just pull up and it's there"
Jed – I know
Ty – this veto I'm curious to know .. sh1t I just want to fast forward..
Jed – this whole waiting game is f***ing annoying. I hate acting..
Ty – I'm so bothered.. like I'm genuinely just bothered
Jed – It's annoying
Ty – how does this happen?
Ty – we've had productive conversations that we can build on. .its not like we've just started talking we can work with that
Jed – she was saying some deep sh12t to me
Ty – sh1t we can work with. it's just that.. Keif has to be one the same page as us..
Ty – she will love to put us up so much
Jed – her whole game
Jed – is that her best move to put both of us up
Ty – we have to convince her it's not because it isn't… Like Tera, if you aim and miss…
Jed – it's really sketchy for her everyone plays in a veto.. if you put us up and Beth wins that Veto you are really f***ed
Ty – all three of us will be in the game..
They salivate over the thought of Beth going up
Ty – I don't see her putting Beth up
Jed – she won't
Keifer joins them
Ty – how you feeling
K – uneasy
K – I know for a fact she won't put me up
Ty – I Believe that
K – after Bluelines speech someone comes down another goes up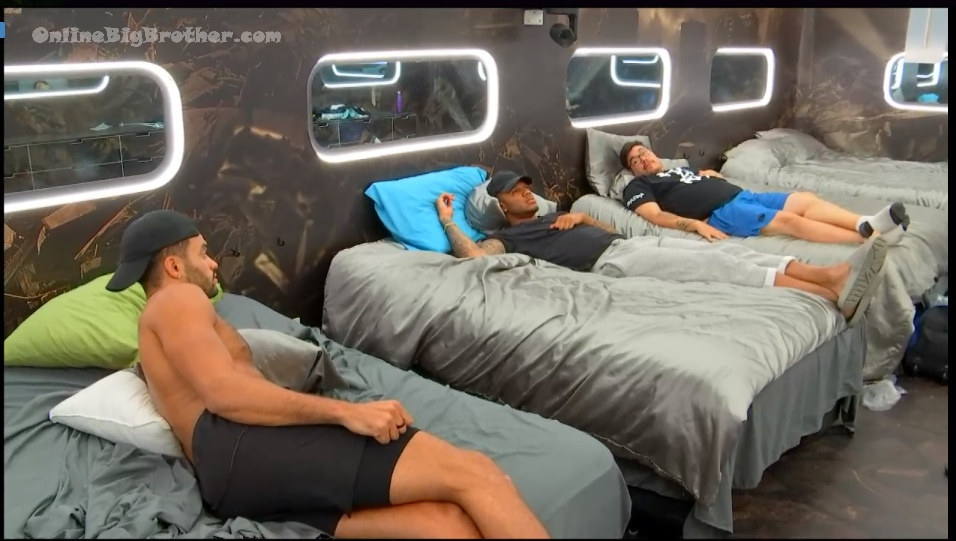 11:00 pm Sunsetters – Beth
Talking about scnerios..
They talk about everyone throwing the Veto to Beth
Kiefer – that will be a battle Breydon vs Beth..
They agree Breydon needs a win he won't be throwing a veto.
Jed – what is our best angle.
K – I don't know.. I would prefer Ty vs Breydon.. as a competitor better than Beth vs Breydon if that is our only option
Jed – so me and Beth up .. I see what you're saying
K – She's been saying your name since week 2 she's putting you up
Kiefer – I can't believe she f**ing beat me
Ty – F*** man I just want to scream
Ty – She's on Fire.. She's not playing in the veto great Love that.. Can't say this isn't the most important Veto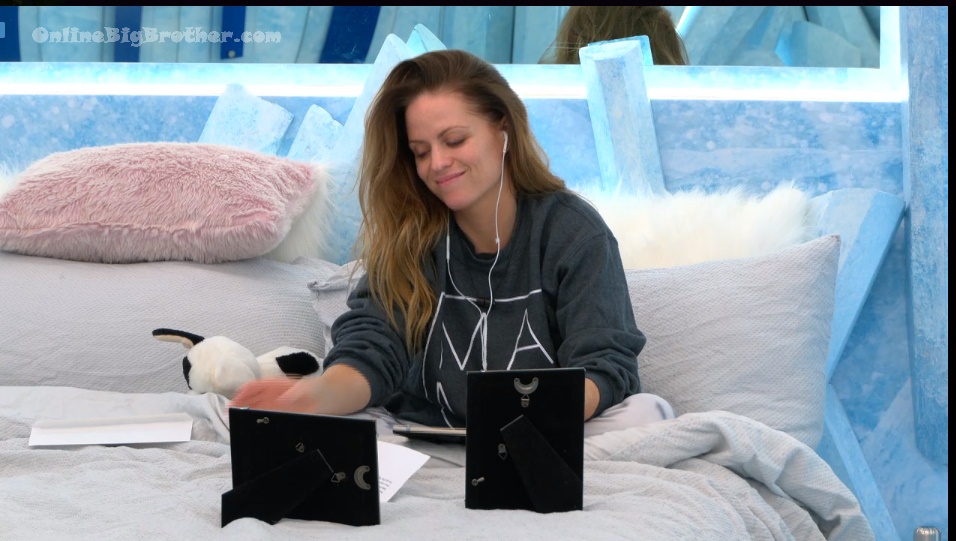 11:30 pm Tera in her HOH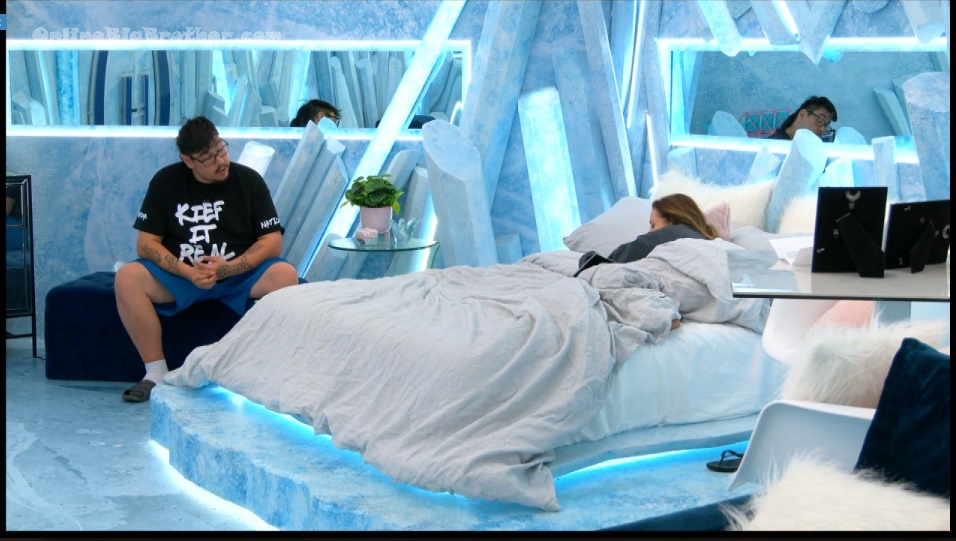 midnight Tera and Kiefer
Kiefer – begging me to get you to put Breydon up
Kiefer – Breydon and I are thinking Ty and Jed up we aren't sure Beth is gunning for the veto. It'll be me and Rbeydon Vs Beth.. if Beth doesn't win she can go up as a replacement then one of the three goes. then it's 2v2 for next weeks HOH
Tera – for Jed you just put my friend up and sent her home
Kiefer – Breydon is putting in work he is dangerous.. with Ty and beth. He really thinks he can convince Beth to throw.. no blood on your hands you still have his jury vote.
Kiefer- it's starting they're turning on each other right now they're shook
Kiefer – I would love to see them squirm.. they told me 25 minutes before I was going up their biggest mistake in this game was keeping me.
Tera – what if a guy takes themselves off and I put up beth
K – we have to split up Jed and Beth.. it's a three headed snake they're all on the same body.. so pick your poison
K – I will stay loyal to you and I would love to see Bluelines face when she sees us in final 2.
Tera – if the noms stay the same it'll be so great to see them sweating all week
K – honestly they would celebrate so hard if I won veto I would live for that moment where I said I have decided not to use the power of veto.
Tera – that could be your redemption.
K – I would say this is the best kind of move.
Tera – I am going to entertain convos tomorrow..
Kiefer says he told them Tera wants to hear pitches tomorrow.
Kiefer says he was honest with them he said Tera is probably going to put 2 of the three up "they are BEGGING me to get Breydon to go up.. right now they are begging Breydon"
Tera – to go against you
K – ti's too late in the game to be doing sh1t like that. IT's us versus them now and they still think they have me.. which is crazy
Kiefer – I'm ready to go to war.
Tera – we just have to make sure they can't bring one of them down because if you or BReydon leave on my HOH
Kiefer – they're turning on themselves right now they will crack under pressure.. beth will most likely throw I think she wants Jed gone. She wants her Jury vote she wants him to advocate for her in the house. She has nobody in there advocating for her. Nobody will Unless she wins out how does she win? unless she's up against Ty.
Kiefer says Jed threw the HOH to Beth
Tera – she says she has them wrapped around her finger. She says she has been making every decision.
K – that so..
Tera – that what she said to Tina word for word
They talk about Beth being upset at Tina for giving her a heads up that the guys were talking shit about her.
K – yes to me to.