Big Brother Canada Spoilers – Kyra nominated Adam and Dane because they're playing their own game not Anthony's.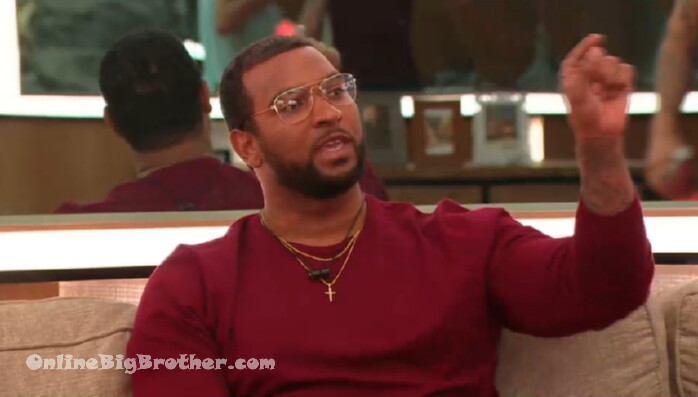 9:37pm Feeds start up on the HOH Adam, Kyra and Anthony
They're arguing if Anthony said "put Kyra up on the block"
Anthony saying he's never said that
Adam said both Anthony and Mark said that.
Kyra – Anthony has nothing to do with my decision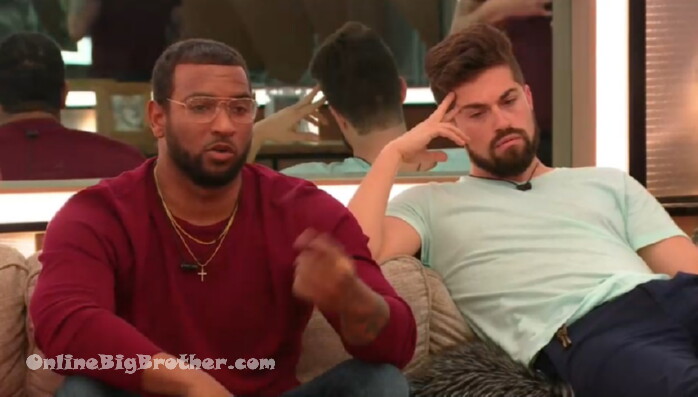 Mark joins them says Anthony never said "put Kyra up"
Adam goes on about Anthony and Mark having a plan for Este and Kyra to go on the block last week.
Mark – I don't know what you are talking about man
Adam laughs
Anthony says Adam can't look him in the face
Adam – you are going to watch this
Kyra chimes in that the reason why Mark went up is they thought their was a guys alliance so "they" thought "they" would take out the weakest link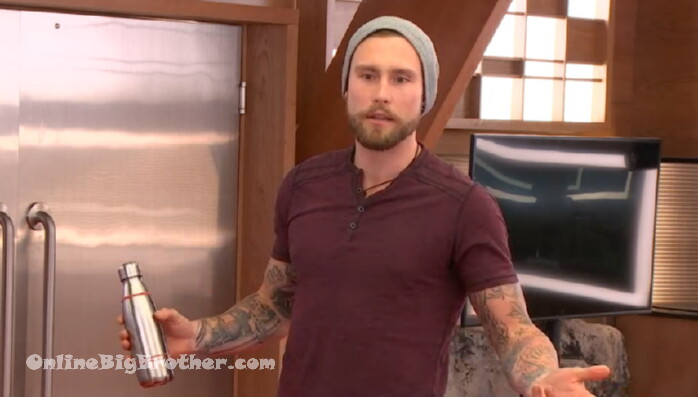 Adam brings up another conversation he had with Anthony in the blue room where Anthony was wanting Kyra on the block last week.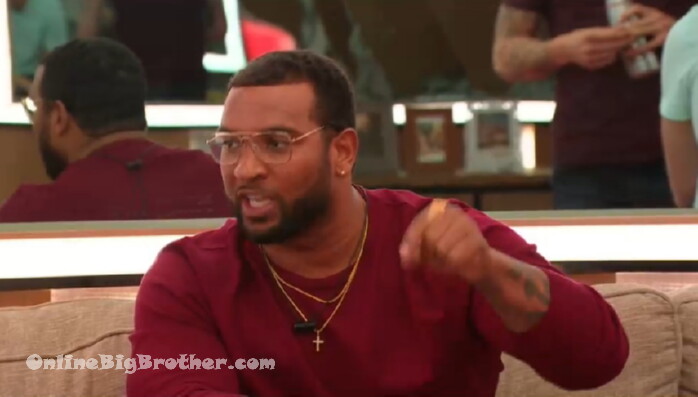 Anthony denies it.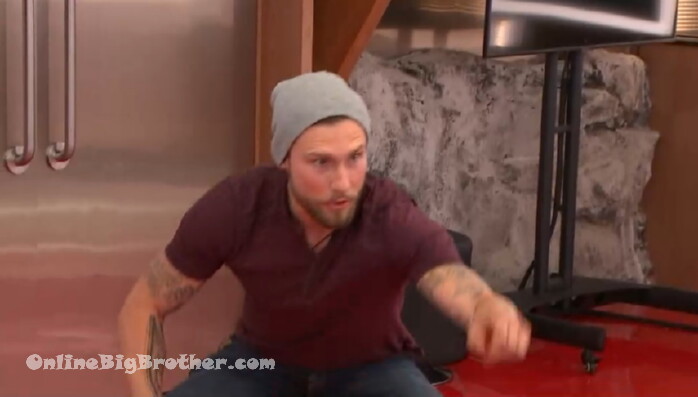 Adam retells the moment .. A lot of detail (see images) , "you are going to watch this I promise it"
Kyra – I believe you but I don't care what they said
Kyra – I didn't put you up because I want you out I put you up for the same reason he put me up beside Chelsea you will take him down. I have zero chance of winning if both of you stay in this house
Kyra going on about how it was Adam that convince them to put Adam and Dane on the block ..
Kyra – you're not up there because I want you to go home, I am loyal to you I am grateful to you, you are up there because I am scared if the both of you stay I have zero chance of winning
Kyra – Yes, maybe I have 5, 10, 15 percent chance winning with the rest of them but that is higher than zero and I cannot take that chance
Adam – than two of these boy (Mark and Anthony) will win, I promise you that. If I leave this week
Kyra – I can not try
Mark chimes in "you just said if you leave all of us have a chance of winning but if I leave all of you have a chance of winning.. it's obvious bro. (you are so forgettable bro)
Adam – if they sit in finals with either you, you or Dane
Anthony – that's not for you to decide that's for the jury to decide
Kyra raises their voice about being alone and a target since day one "I have survived alone"
Adam – I'm going to vote for one of the boys 100%
Anthony goes back to claiming he never said "put Kyra on the block" Specifies that's "number 1"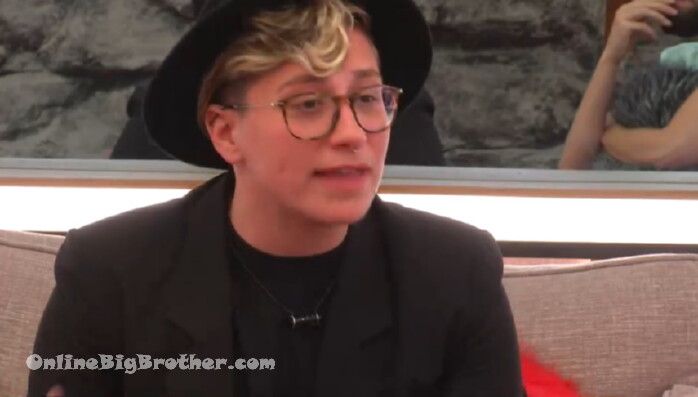 Adam again brings up the conversation in the hot tub where Anthony wanted Kyra on the block. Anthony is adamant he never said "put kyra on the block" (but he may have said it another way ;) )
Adam – you're lying bro, you'll watch it
Kyra – I don't even care
Kyra is pissed at Adam for saying she has zero chance of winning. Calls it disrespect
Kyra – I made the biggest move this season if that doesn't earn me some respect from the jury than that is f*ed
Adam – alright for sure, Congratz
Adam leaves…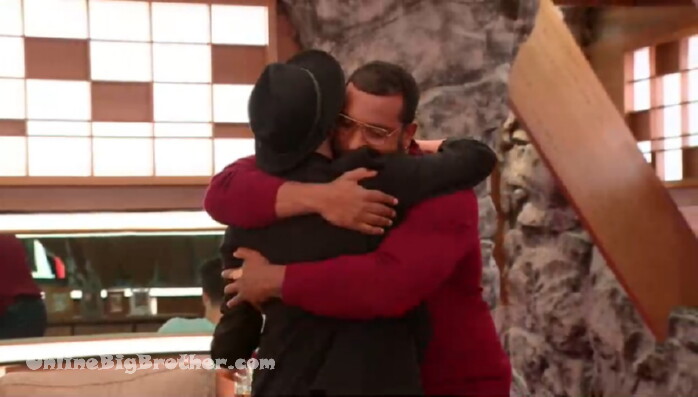 Anthony hugs Kyra.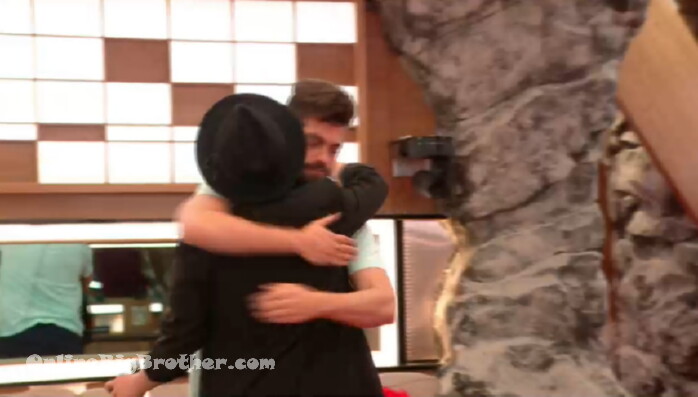 Mark hugs Kyra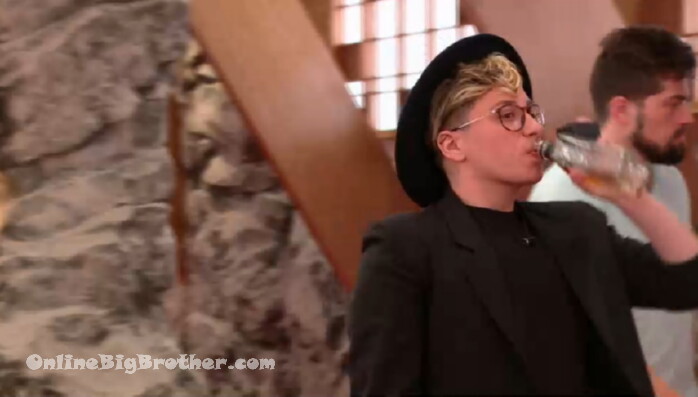 Kyra takes a swig says they feel alone.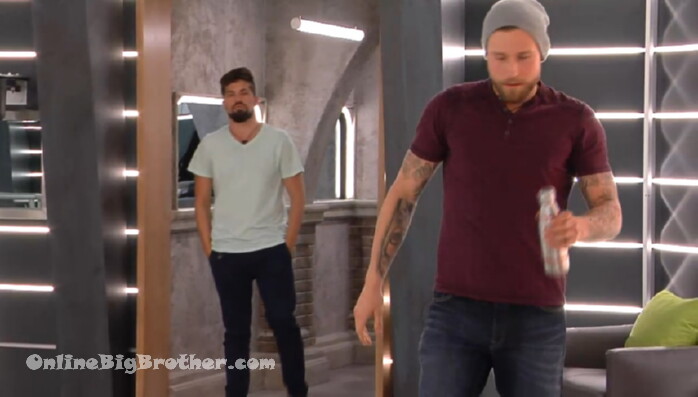 9:44pm Adam, Mark and Anthony Arguing more …
Mark says everything they said was "discussion"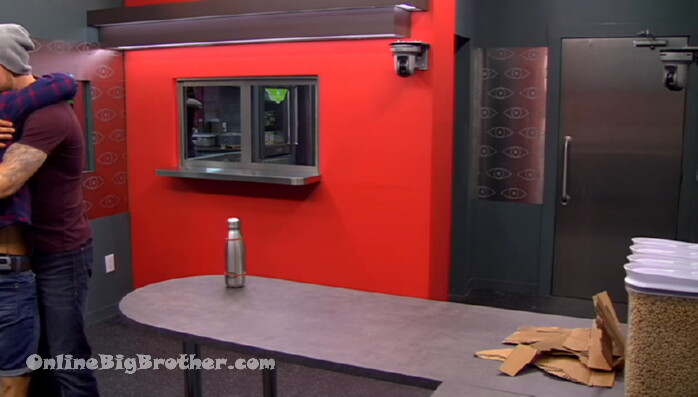 Storage room Adam and Dane. They hug. Adam asks him wasn't it Mark and Anthony's idea to put up Este and Kyra last week.
Adam goes on retelling his conversation in the HOH. Bring up Mark lying to his face about what happened in the blue room. (when Mark got heated at him for not putting Kyra up)
Adam – two of them up there telling me I never had these conversations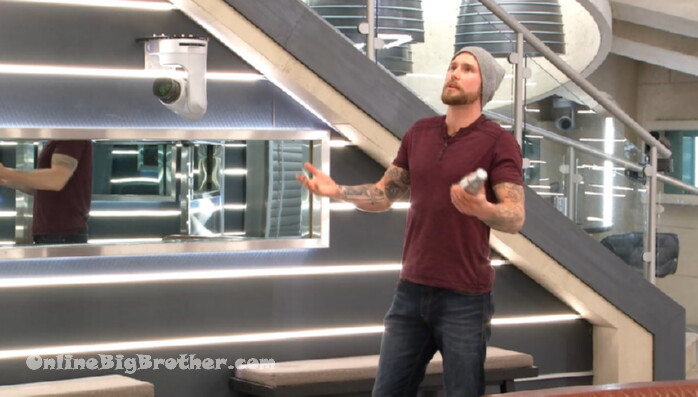 9:50pm Adam, Anthony and Mark
Adam asking them now that Kyra isn't around can they please fess up about the hot tub.
Anthony – no
Mark – not me
Adam – mane the f* up mark
Mark – I'm not the one stomping around when someone get accidentally nominated (you are you again?)
Mark – you were nominated ONE time this season and you were stomping around this place
Adam – SHUT THE F**** UP MARK
Mark – place
Adam – whose plan was that
Mark – yeah whatever
Adam – yeah … it doesn't matter you guys are both f*ing safe just man up I didn't want to put them up last week I didn't put them up
Adam – I should have put them up but I wanted to go with Damien and Este the whole time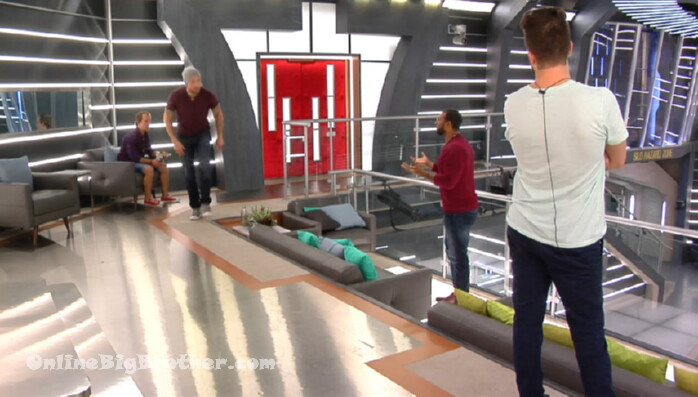 Getting heated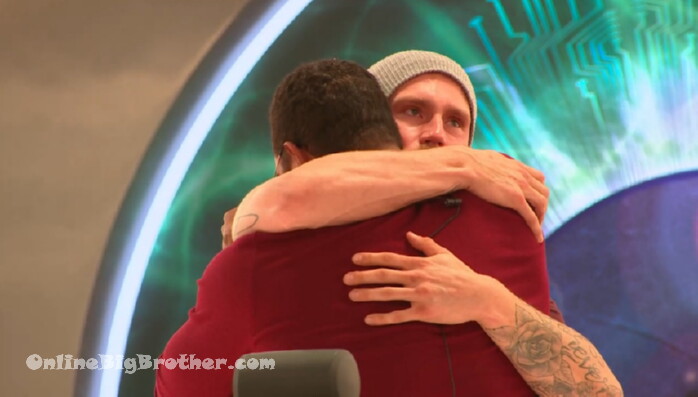 BUT…. They hug it out to cool down…. (the emotion)
"I love you I love you… it's all good"
Both Anthony and Adam have a long hug and Cry.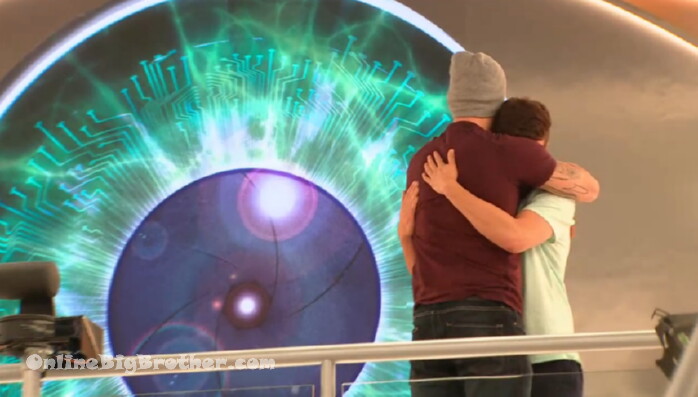 Adam hugs mark but it's a short hug (and no one liked it)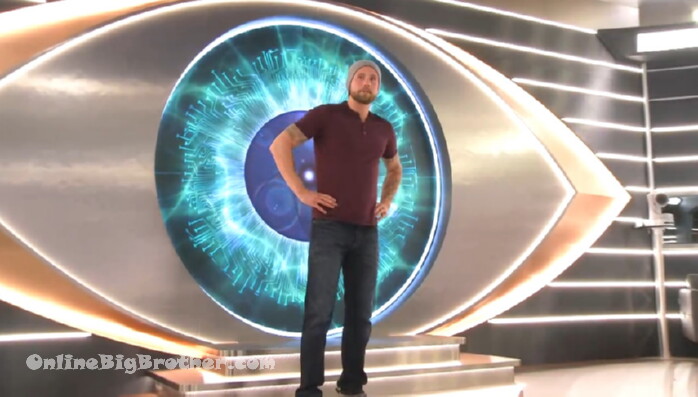 Adam tells them no matter what a PB member is going to win Big Brother 7 it's not going to be him it'll "One of you guys"
Adam – I'll make sure the Jury house knows every single move we've done this season.. we ran this game we planned it out
Adam – it sh1t the bed right now.. it is what it is we should not be fighting we loved each other this whole game I'm sorry for throwing you guys under the bus I was heated shouldn't have done that It is what it is.
Adam – It's all good.. no more fighting.. I'm sorry Kyra.
Kyra – It's a game
Adam – I got caught up, I trusted you and I wasn't expecting that. I love these guys like brothers I do
Kyra- I trusted you Adam
Adam – it's OK it's a game move I understand.. What we've done this season is unreal.. it's what I wanted coming into this House. I Shouldn't have blown up
Kyra – I was an outsider all season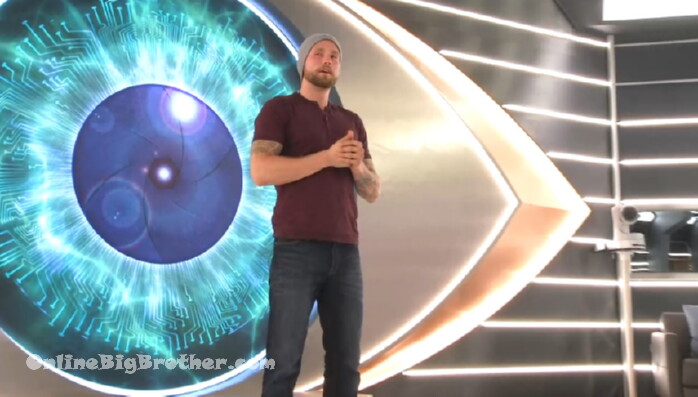 Adam – it's ok. You're here.. you are probably going to the finale. I'm sorry (you're here good for you)
Adam goes on about how the PB ran the season and he's proud to be part of it.
Kyra – happy to be left out of it.. makes me feel like more of an outsider.
Adam – I don't want to go out of this house bitching and balling the whole time it's still a long week anythign can happen.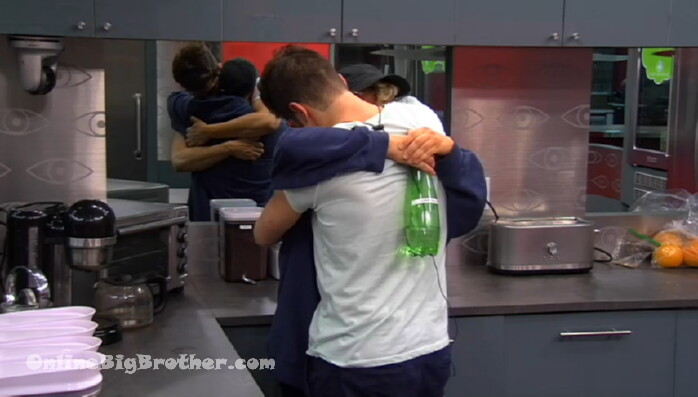 10:00am Cam 1 Kyra and Mark
Kyra crying saying they deserve to be here
Kyra – it say I'm here for luck I didn't play any game
Kyra says she beat the odds she played the game
Kyra calls Adam an A$$hole "the plan was to get Dane out now I'll have to rethink it" (you mean Anthony and Mark the ones with 2 outta 3 votes)
Kyra – I'm not stupid I don't let people play my game for me I never have I let people THINK they are playing my game because that's what got me here
mark – Right
Kyra – nobody has played my game for me
Mark – I know
Kyra – I've had to play to my strengths because I wasn't winning competitions. People think I'm weak and emotional that's fine I have never played emotionally I have always thought everything out I've known about this since week f*ing two (Lol.. what a ZOMG)