Head of Household Winner – Holly
Have note are: Cliff, Nicole and Jess get punishments
America's Prankster – Nick
Nominations are:
Power of Veto Players are –
Power of Veto holder –
Power of Veto Ceremony –
Grab your live feeds —-> BB21 Live Feeds Subscription Link
Rank your houseguests —-> Big Brother 21 Ranking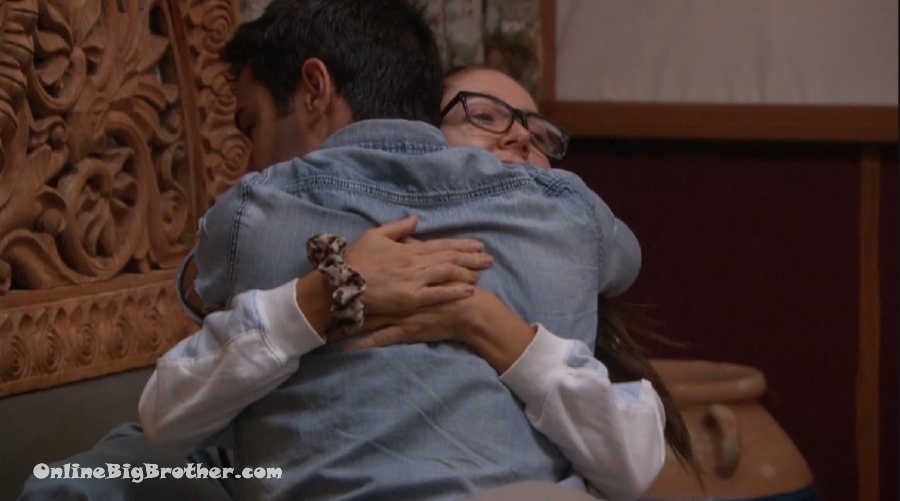 9:47 am Tommy and Holly
Talking about America's Prankster. They were told about all the details.
Holly – I think I will go with what I was originally thinking. You're safe in my eyes. You're not going up by my doing.
Tommy says he has no idea what will happen the game is unpredictable "Sis went home on Jackson's HOH"
Holly- that was different
Tommy- love you
Holly – Love ya
Tommy – here for you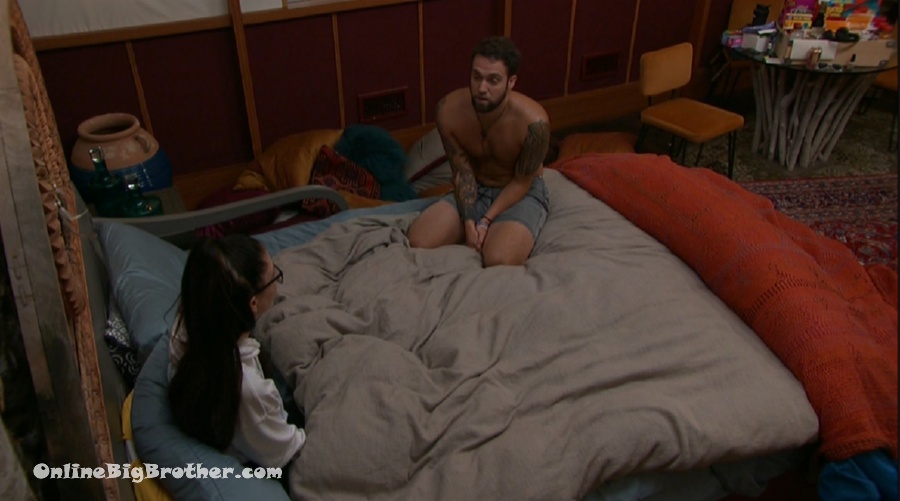 9:52 am Nick and Holly
Nick – Assuming you're probably putting me up
Nick says if he was on the block with Jackson and he won the veto he would use it on Jackson.
Holly asks if he would still put Christie up.
Nick – we talked .. I asked do you have to go against me she said no.
10:00 am Jackson comes in to use the toilet
Jackson – I'm taking a sh1t I dropped my mic in the toilet .. I'm dead serious
Holly – are you pranking
Jackson – No
Holly well take it out
Jackson – I did
Nick agrees to vote her way. After Nick leaves
Holly – ohh trustworthy Nick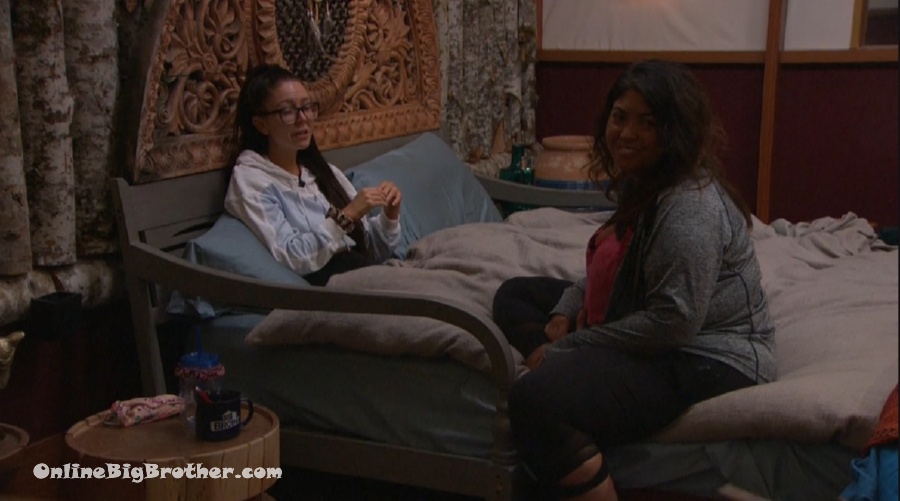 10:08 am Jessica and Holly
Holly going on about America's Prankster
Jessica says they all know who her target is. Holly says their games are aligned.
Holly tries to prove her and Jackson are playing separate games. Says Sis was her closest friend and Jackson just sent her out.
Jess – I love you and Jackson he and you are two people that have something I don't have and something I need in this game to elevate me. It will not be in my best interest to see him go on your HOH. If I become America's prankster that will not be an option.
Jess in a roundabout route says Jackson is a big target in the house there's a good chance he'll go up because of the prankster.
Jess – if you put me up that will be a vote for him if you put me up .
Jess says if she wins the veto she'll consult Holly before using it and not use it if necessary.
Jess says if she wins America's prankster she wouldn't put up Jackson
Holly says she's thinking she might put up Nick and hopefully America's prankster puts up a competitor that will beat him in the veto.
Holly says Nick and Christie are already making deals they did so before the HOH yesterday. The people he was considering putting up was you me and Christie.
Holly adds Christie made deals leaving Jess and Holly as targets, "Store that in the back of your mind"
Holly – Christie's whole campaign was targeting Nick.. was she seriously going to make a deal with him?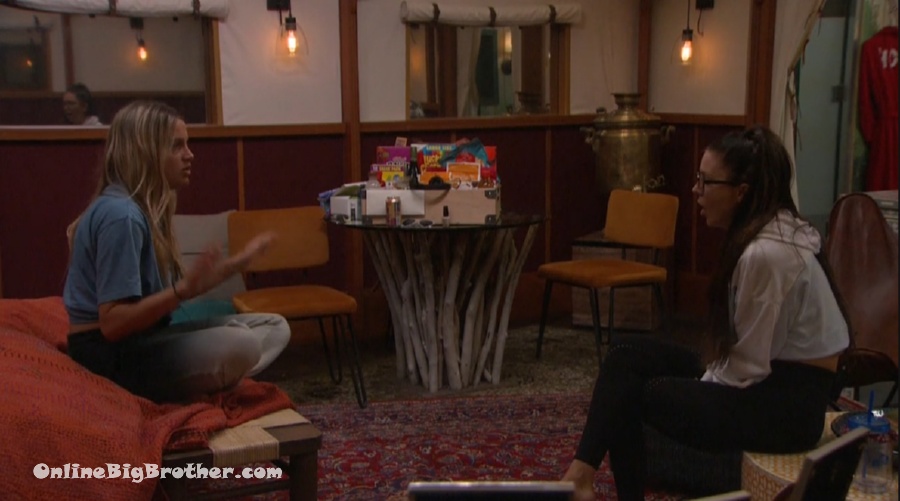 11:00 am Christie and Holly
Holly says she's thinking about going in the same direction she was headed last night and just pray that it goes smoothly. She goes on about how scary of a player Nick is.
Christie – you are a warrior you will figure it out.
They speculate about the prankster twist.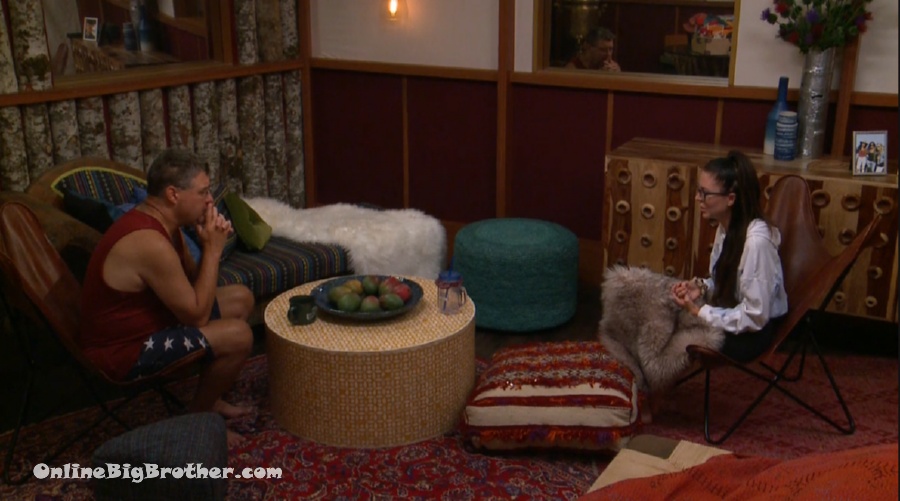 11:34 am Cliff and Holly
Holly – she already worries me a lot. She's already backtracking a lot. She's like 'wait you don't want to use me as a pawn already'
Holly – already backtracking
Holly brings up Christie now saying she's fine with 3rd or 2nd place "It's been 24 hours you were thanking your lucky stars getting 5th or 6th now you're talking about 3rd or 2nd"
Cliff – she's dangerous
Holly – I knew keeping her in here was very risky.
Holly – she backtracked pretty damn quickly on her deal, She swore on her sister's life, a bible, she swore on everything use me for whatever
Holly – When I just mention the word pawn she's like whoa whoa
Holly – when were you thinking of being used as a pawn this is perfect
Cliff – you got Michie, Nicole and Myself we'll vote any way you want. Maybe Jess .. so that gives you four even if one of those go up that's 3 people. You just need a backup.
Cliff wants to make a final 4 but not official because just saying the words can curse it.
Holly wants that final 4 as well it's a situation she feels good about.
They both have noticed Nick and CHristie seem to be fine with each other again.
Cliff says the four of them plus Jess gives them 5 vs 3 people on the other side.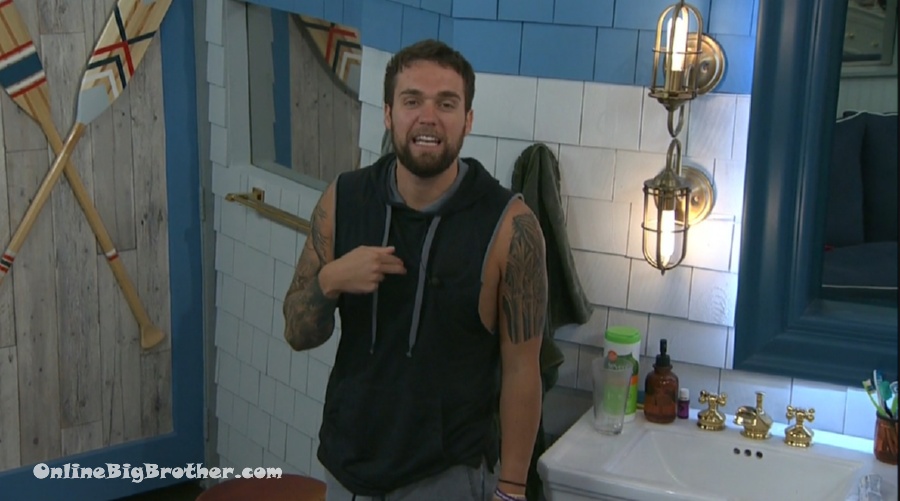 11:41 am Nick wins the America's Prankster power.
Nick – I love you America thank you so much I needed that so bad thank you. I love you guys let's f*ing go now it's time to take a sh1t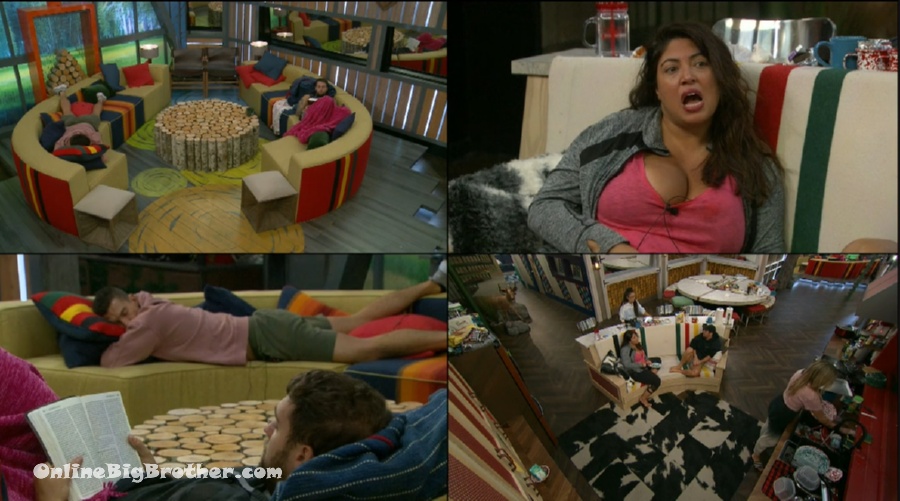 12:37 pm Waiting around for the Noms
HOH lockdown called.
1:24 pm feeds still down