POV Holder:
HEATHER
Next POV
?
POV Used
Yes
POV Ceremony
?
HOH Winner:
Jon
Next HOH:
May 1st
Original Nominations:
Heather and Sabrina
Current Nominations:
Sabrina and Adel
Have Nots
None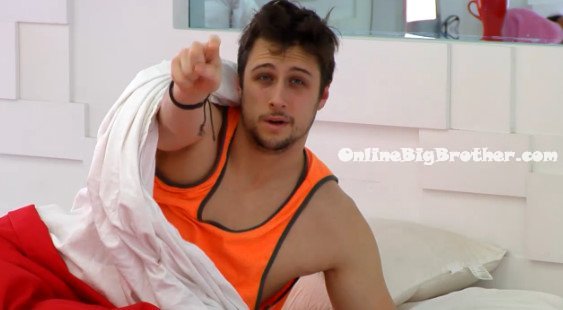 9:15am
Big Brother wakes up the house guests. In the bedroom Jon noticed that Sabrina is still sleeping and motions/points at her to get Big Brother to wake her up. Heather brings the batteries and then leaves the room with Sabrina. Jon says I wish we could just evict both of them. Neda laughs. Jon says he had a bad dream that Neda won the veto and evicted him. Jon comments on how freezing it is in the house. He looks at the camera and says way to go Canada voting on temperatures. Sabrina asks Jon what one of the competitions was called and Jon tells her he won't tell her. He says what if they ask that one. He tells her no and shakes his finger at her. I know exactly the one you're talking about. Jon leaves the room.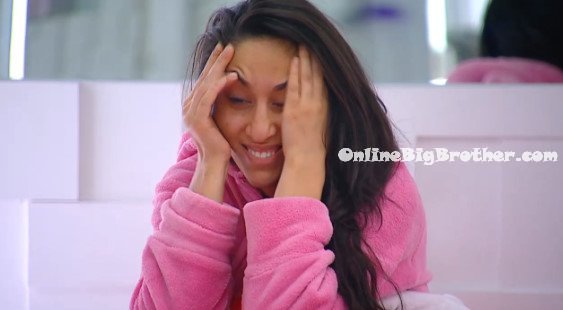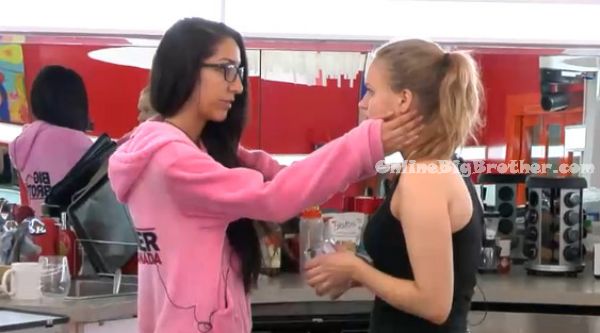 Neda comes into the room and tells Jon and Sabrina that she just told Adel that he's going home. She says that he asked her and she just couldn't lie. He asked me if I should go pack all my stuff or not?! Jon asks Adel what did Neda just tell you? Adel says something that a good friend should tell you.. she told me the truth. Jon turns around and heads downstairs and tells Heather and she asks him why she did that. Jon heads back up stairs and tells Neda that he wants to talk to her in the HOH room. Jon asks her what did you do that for?! Neda says that she just wasn't thinking. Jon asks her why she did it? What for jury votes?? Neda says NOOO.. I didn't even think of that. Jon says what if he goes and talks to Heather and tells her about how the plan to evict her was our plan. Neda goes to talk to Heather. Neda tells her how she told Adel he's going home. Neda asks Heather did I just f**k UP!? Heather says yeah you f**ked up a little!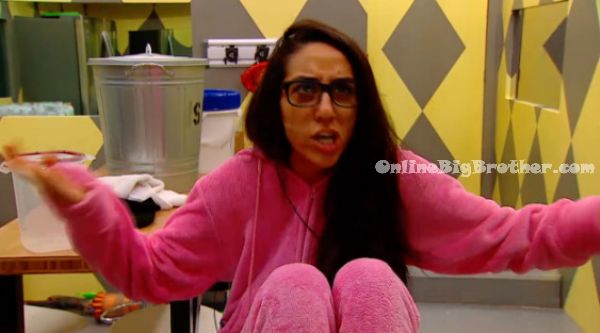 Adel asks Neda when she made her mind up. Neda tells him that she just made up her mind last night after what Sabrina told her. Adel says it's okay. Its a game. People are going to be bitter. If I stayed I was going to campaign my d**k off for you! Neda says she just doesn't know right now. Neda goes to talk to Jon again and tell him that she told Adel that she said she only made up her mind late last night. Jon says that he just doesn't understand why she did it. Some times you just march to the beat of your own drum sometimes. Jon is pissed. Neda goes to talk to Heather in the storage room. In the storage room – Neda talks to Heather about how pissed Jon is. Heather says this could be a good thing. Neda says I should have just lied. I need to work on my lying skills! Neda says Im more scared of Jon now than Adel.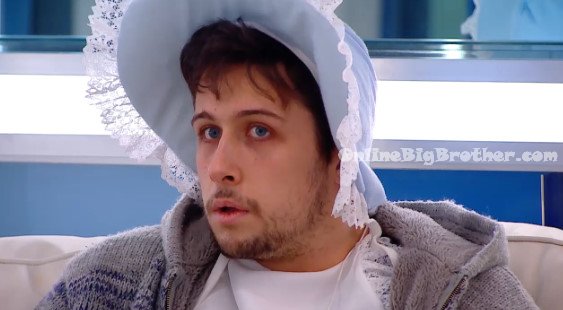 9:55am – 10:10am Jon is sitting pissed in the HOH room. Adel comes in and tells him it's okay bud. I am just going to go campaign. Jon tells him now I will be going right after you. Jon comes down to the storage room and tells Heather and Neda that Adel just told him that he is going to campaign and throw my name under the bus. Neda asks Jon what he told Adel. Jon says I just told him that I f**ked up. Neda asks about what? Jon says I told him I f**Ked up by putting him on the block. Jon tells Neda and Heather that he is just going to stay away from them. Jon heads to the hammock. Heather and Neda continue to talk. Neda tells Heather not to leave her so that Adel can't get to them.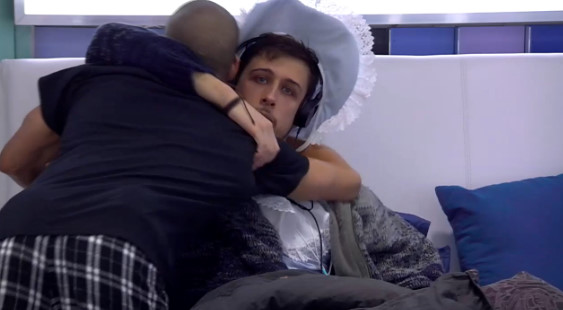 10:15am – 10:30amAdel comes into the storage room and tells Neda and Heather that he is going to leave bitter towards Neda. Adel says that he loves Neda like a sister. He tells them that they need to stick together. Adel tells Heather that she has his vote. He says I have a business mentality and we both live in Alberta. It makes sense to have the winner closer to me so that we can do events together. Heather says that the person that wins $20,000 is also great too. Adel tells Neda again that he will be bitter towards her. He says that jury is already a bitter jury and I'm going to add to the bitterness. Adel leaves. Heather tells Neda that she has played a flawless game. Neda says no I haven't. Heather says we'll until this point. Heather and Neda talk about how bitter the jury is. Heather says that Allison is bitter. She can go suck a d**k. Arlie is bitter. They continue to talk about the people in jury. Neda says they way we've just talked about it .. Sabrina is going to win this.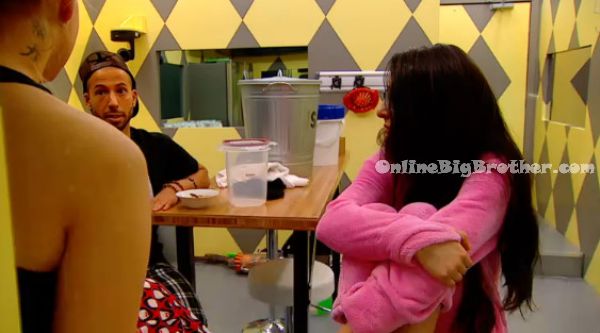 10:30am – 10:45am Adel heads out to the backyard and starts talking to his photo about how he will likely be going tonight. He talks about how he needs to stop talking with slang and needs to educate himself. Its not all about the paper. Adel asks him photo how did you get hustled you used to make over $100,000 a month! Adel laughs. Who sleeps with over $300,000 under your bed?! And you got hustled!? You're done with the streets, you're a good boy now!
10:50am Adel heads up to the HOH room and talks to Jon about his conversations with Heather and Neda:

[polldaddy poll=8001357]
If you've enjoyed the Big Brother Canada Spoilers this season, show your support by making a donation. ANY amount is greatly appreciated! Simon and I work 24/7 all season long to keep you updated on everything that happens inside the Big Brother house. Your donations go directly to paying the fees required to run this site.
Stay connected and interact with other Big Brother Fans on our Facebook page.
And Follow: @BigBspoilers and @Dawgsbigbrother on Twitter for the most up to date spoilers.
Share it YO!!
Tweet