POV Holder:
?
Next POV
April 19th
POV Used
?
POV Ceremony
April 21st
HOH Winner:
Neda
Next HOH:
April 24th
Original Nominations:
?
Current Nominations:
?
Have Nots
?
Big Brother Canada tweeted this out.
"The feeds will be down starting tomorrow until after Sunday's episode for a … shhh… instant eviction!! Who will Neda nominate? #BBCAN2"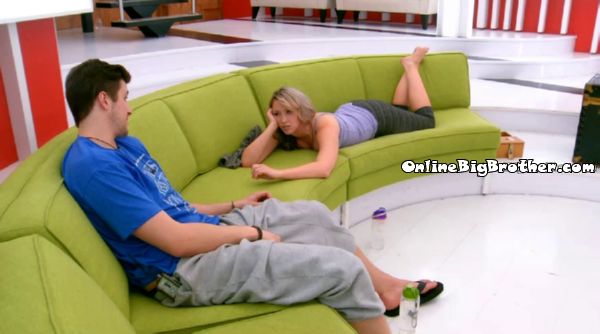 10:45pm Jon, Adel and Allison
They tell Allison Sabrina is being edited as the worst evilest person. Allison is worried now she thinks she's looking like the fool. From the cheers of the audience Allison is getting worried about her image. Adel says Allison was with the two players not liked by Canada and maybe by association she's not as popular.
Jon doesn't think that.
Allison – "Don't try to backd**r me again"
They laugh.
Allison thinks two people will be gone, "It will be final 5 next thursday"
Jon thinks Neda is given a chance to watch the entire house right now.
Jon asks Allison if there was ever a point where the gremlins thought about keeping Arlie.
Allison -"If he was who I thought he was 100% i'm not lying to your face"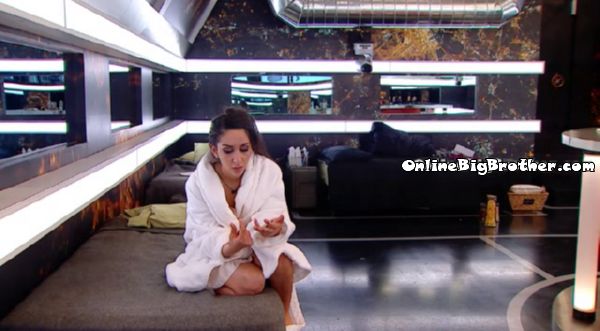 10:46pm Neda WAR ROOM
Neda going through scenarios, mentions putting both the gremlins up. In the scenario that POV is played Allison goes up.
Neda – "OK 7 people left 4 people voting I put up the gremlins .. (Counts on her fingers) Jon, Heather and Adel granted one Gremlins comes off Allison goes up.. Ya"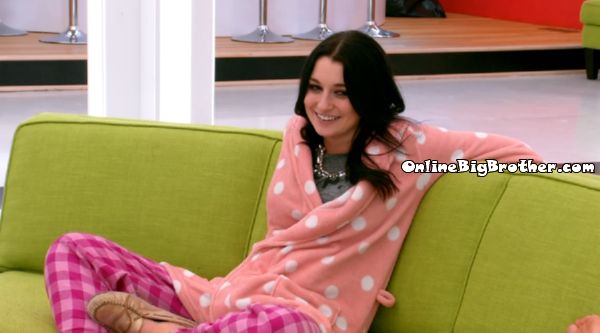 11:20pm Everyone else living room
Playing a game, they select a houseguest to make an animal sound. (Watch the video it's funny)
Allison tells Rachelle to make a turtle sound.
Rachelle tells Jon to be a hyena
Rachelle tells Allison to be a gorilla
Jon tells Allison to do a 'deliamore' (LOL it's Adel "Wake up Canada")
Allison tells Rachelle to do a porcupine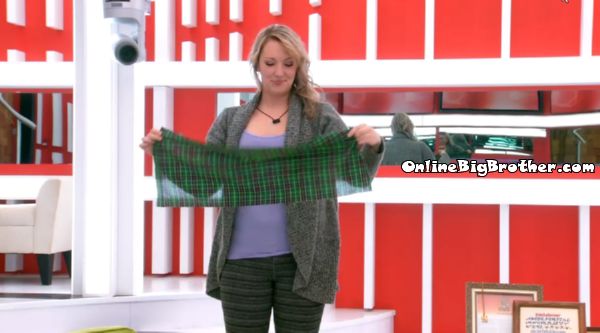 11:45pm
Going through the heritage crate and sharing something about family.
Allison talks about the Newfoundland tartan.
Jon talks about Newfoundland
Sabrina talks about Italy
Heather talks about her family from Germany.
Adel talk about his middle eastern family.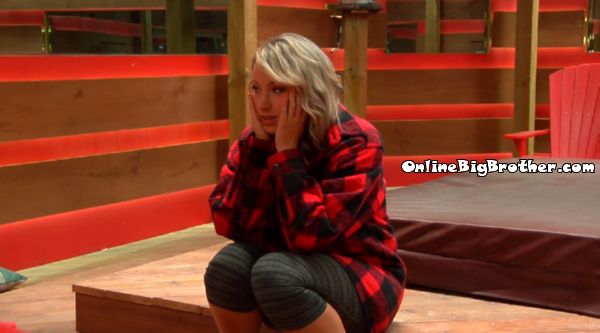 11:56pm Gremlin Cave, Gremlins and Allison
Talking about Adel sucking up to Jon and Neda. Sabrina points out that Adel told her if he won he would put up Jon and Neda right away, 'He doesn't want to risk Jon not being put up.. I really really really believe that Neda will keep her word she made a final 5 with us"
Sabrina – "I would have kept Arlie just for the numbers but I got rid of Arlie because I trust you"..
Sabrina – "Even without him I still feel safe because I really think you wouldn't screw us over"
They start running Adel's name through the mud, Calling him a floater and a liar. Sabrina points out how "Up Jon's A$$" he is now.
Rachelle tells them she does not see Heather going up.
Sabrina shrugs it off says they will vote out Adel then.
Sabrina – "We heard her in that Secret room"
JOn comes by to replace their batteries, says Neda is coming back in soon and someone is coming with her. His reasoning is there's "8 Sets" in the battery box" Tells them something is happening. On his way back he gets mad at the camera see gallery below.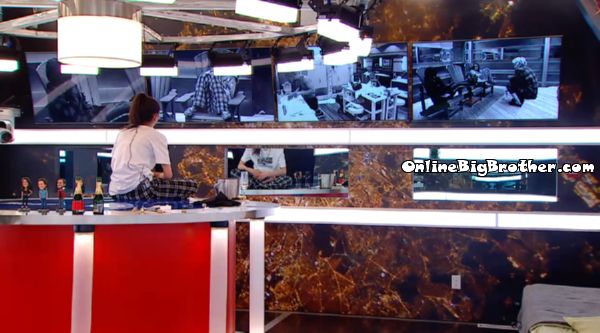 12:02AM Neda watching the gremlins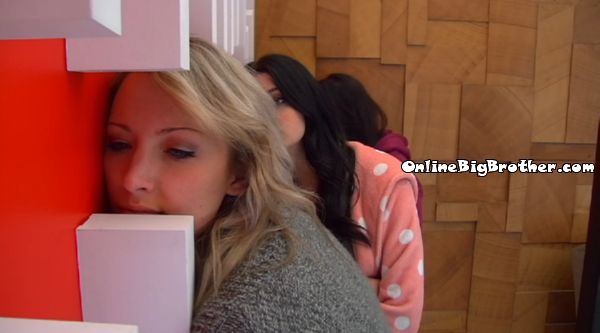 12:10AM They hear something (Neda in the War Room)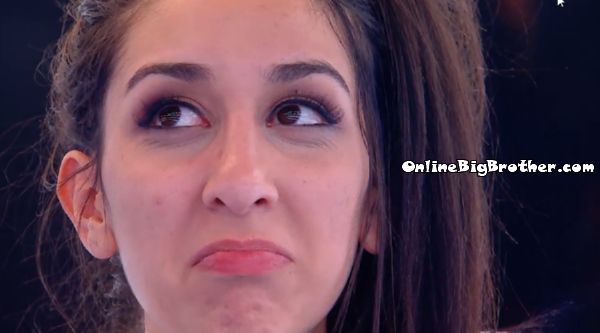 12:27AM Neda watching the feeds of Jon
Neda looks at the mess is shocked at how messy the house is "Oh MY GOD EWWW poor fans"
"Oh my god he's so funny"
"He's so sketch balls"
"He's so sketchy"
"He's tripping out… Poor guy"
"He's smart he probably knows this room is right here he heard be screaming before"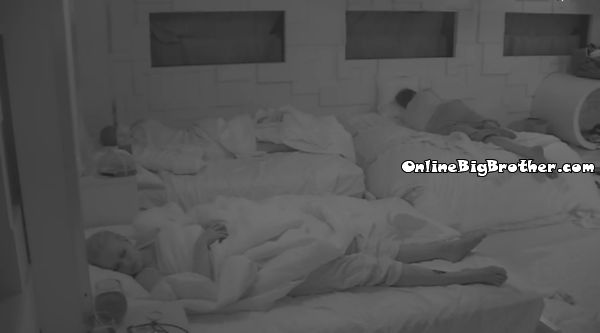 1:21am Everyone sleeping
8:25am Neda sleeping in the war room..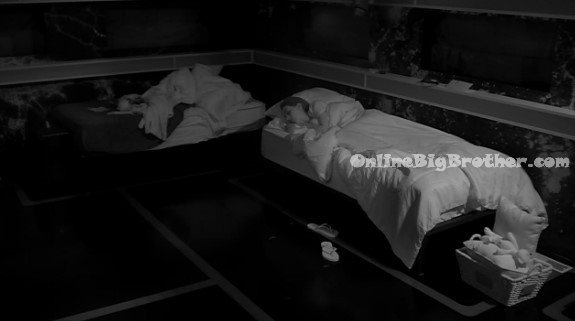 [polldaddy poll=7977858]
Share it YO!!
Tweet