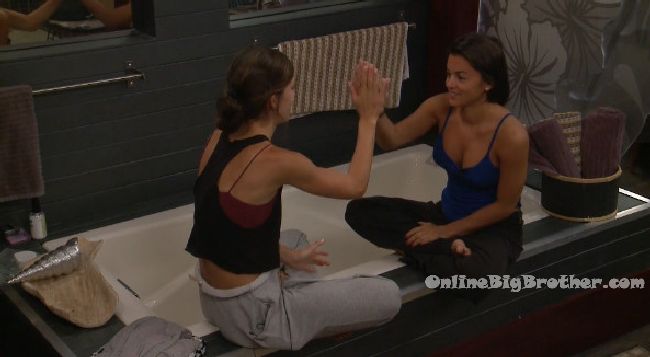 4:35am – 4:55am
Bronte and Natalie talk about Bridgette. Natalie says if we give her the information after Frank goes home she can take it in more rationally. She is just very close to him. If someone told me you're going home, I am going to tell you. Bronte says Frank gets backdoored and Bridgette comes to us and asks if we knew…. Natalie says I just wish she could have opened her eye's ..we gave her all the information. Bronte says I told her to be careful and how people are very frustrated with Frank. She has no idea about the roachcoach (Roadkill when Frank won and put up Bridgette). If Frank gets backdoored and she asks did you guys know about this.. we'll say we're not surprised because of what happened with Day and Z. Natalie says yes. They high five. Bridgette joins them. They talk about Paul being an idiot.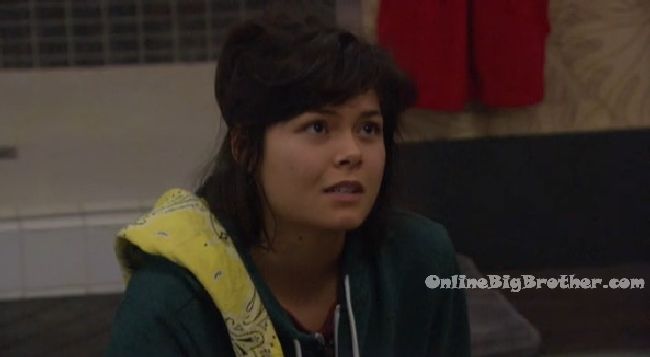 4:35am – 5am Corey, Paul, James, DaVonne, Michelle are talking. They talk about putting Bridgette and Frank up. DaVonne asks what if its a buyback and he comes back. James says I'll take that gamble.. I'm a blackjack dealer .. the house always wins! Nicole says we might not even get either of them on the block if Bridgette's name gets pulled and she wins and keeps noms the same. James and Corey say that could happen. Michelle says then we get Natalie out.. whoops! DaVonne says it makes sense put them both up. Nicole says because 1 of them are guaranteed to stay on the block. Michelle says oh my god I'm so excited .. Christmas in July!
5:30am Paulie tells Nicole that James brought up a good point about putting them both (Frank & Bridgette) up together.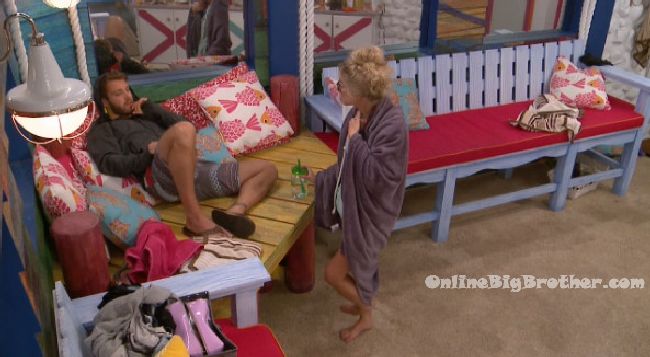 FLASHBACK and watch everything you missed: CBS All Access FREE Trial!
[polldaddy poll=9465176]
[polldaddy poll=9464369]
Share it YO!
Tweet