POV Holder:
?
POV Competition
Aug 20th
POV Used
?
POV Ceremony
Aug 22th
HOH
?
Next HOH
Aug 25th
Original Nomi1nations:
? AND ?
After POV Nominations:
? AND ?
Have Nots
Michelle AND Nicole
Watch the next week of the feeds for FREE – 1 week Trial!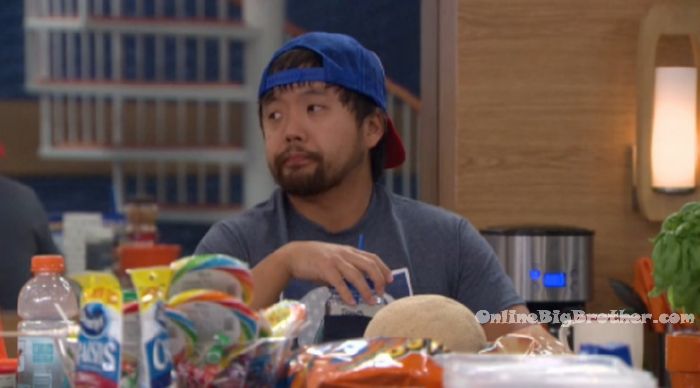 In the kitchen – James says he can't wait to find out what the advantage is going to be? (They were told there will be an advantage in HOH comp later tonight)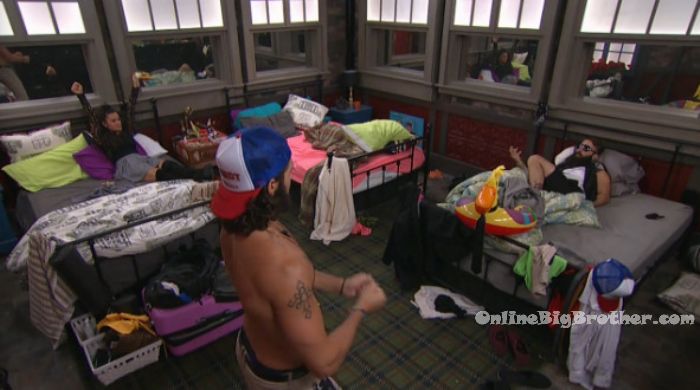 7:15pm London Bedroom – Paul tells Nat that Nicole keeps talking to James I don't know why. Nat says you have nothing to worry about with James. Nat says he (Paulie) out of this house and that's all I care about. I've wanted that for a long time. Nat asks Paul where is your standing with them? (Corey & Nicole) Are you good with them? Paul says no. Nat says he called me a princess… you don't know me b***h! Vic joins them. Paul says apparently he (Paulie) was telling Michelle she need to work with them to get you and I out. What the F**k dude! Vic says and he told Michelle that you and I are working to get James out. Paul says what the F**K! Nat says I did not tell them about the plan. Vic says I know that.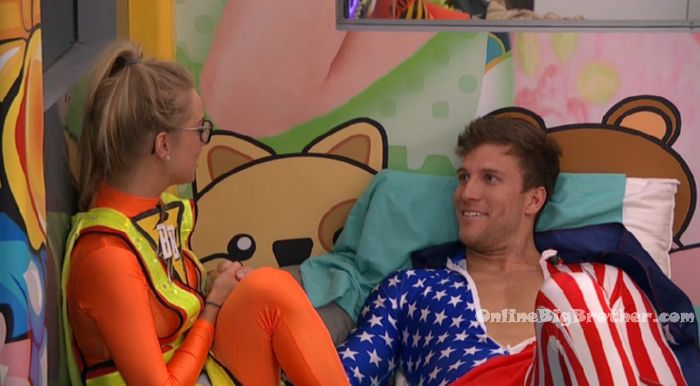 7:20pm – 7:30pm Corey and Nicole talk in the bedroom – Nicole asks Paul is putting us up right? Corey says duh! Nicole says I hope its the slippery slop comp. Nicole thinks the HOH will be slippery slop HOH competition. I don't know what the advantage could be in the wall comp. The advantage in the slippery slop comp would be the smaller bucket. I hope you me or James wins it (the advantage)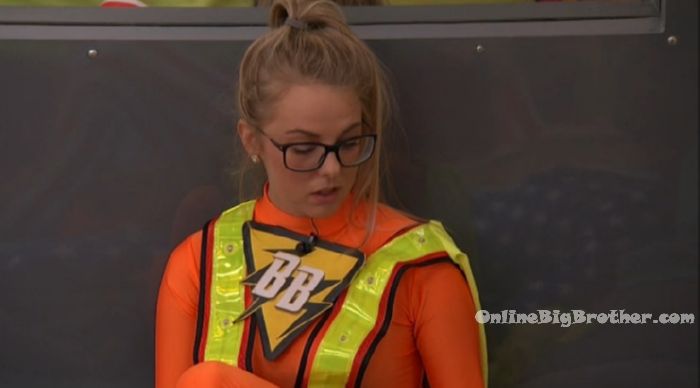 7:30pm Big Brother blocks the feeds again.. When the feeds return – James is telling Corey and Nicole how Paulie was trying to pit everyone against each other. James joins Paul and Nat. Paul asks James if he trust Corey? James says I don't know if I trust anyone. Paul asks do you trust me, Nat and Vic? James says oh yeah.
7:50pm In the kitchen – Vic and Meech are studying. Corey says I wonder if people actually thinks he (Paulie) kissed you. Michelle says I hope so .. I thought he was actually going to kiss me.
7:50pm – 8pm James says I never fully trusted Paul. Nat tells James to watch his mouth with Paul. James says did you see that be was trying to get me to name drop. Nat says I know. Paul doesn't want to win .. he thinks you or I will win..to put the heat on us.. so he can slide under the radar. The fact that he threw my name under the bus .. I'm coming after him now . Sorry buddy play your own game bro! I would want to back door him. We can make him not win the veto. Keep saying you trust him so that he won't win the veto. James says I don't know who I would put up next to him. Nat says I am going to crush Paul! I'm going to crush him. Just the fact that you (Paul) threw my name under the bus .. BANG BANG!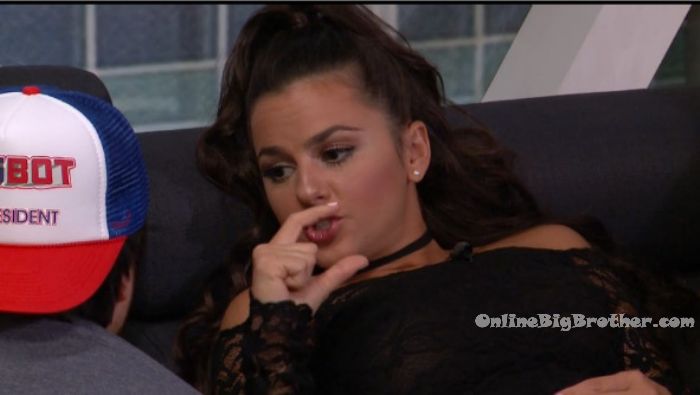 8:10pm Nicole says I'm afraid that James isn't going to try. I wonder if you should tell James that Paul said that James is your target. Natalie joins them. Nicole says that Paul said James is coming after us. I guess I am Pauls target. Nat asks do you trust Paul. Corey says I don't know he's done some shaddy sh*t. Nat says I want to win so bad. Nicole says he is so sketchy. Nicole says I'm so frustrated .. I just need to win. Nicole tells Nat that he (Paul) made fun of you more than anyone else.
Nicole tells Nat and James we need to win this… because Vic counts as 3 people. Nicole laughs. Nat says night. Paul joins them and says that he talked to Meech and she is good. They're trying to get to her but she's not breaking.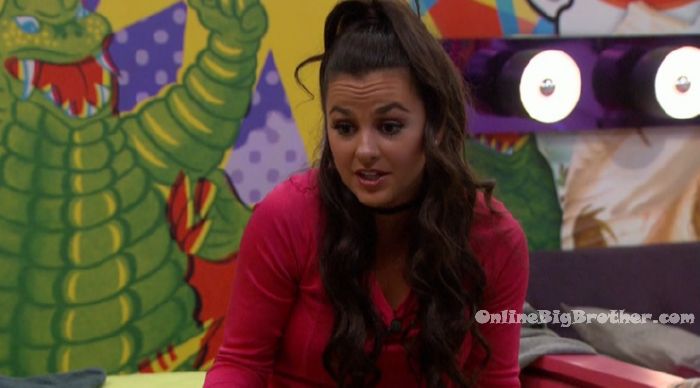 8:20pm Big Brother blocks the feeds for the HOH comp
10:55pm Still blocked ..
11:35pm Still no feeds for you..
12:20am Still nothing..
1:12am Simon taking over.. NO FEEDS…
Show your support by making a donation.
"CO-HOH"
WEEK 4 – August 14th to August 19th
This winner automatically becomes Co-HOH, sharing all HOH perks and responsibilities for the duration of the week, including choosing 1 of the 2 nominees.
[polldaddy poll=9499483]
Usernames will have to be a bit more PG please. At the least censor them with @*(#^%_