Quick Big Brother Spoilers
Head of Household:  Monte
Nominees:
POV Players:
POV Winner:
Veto Ceremony:
Havenots: 
Lock your ranks in before midnight
Monte Is The New HOH!!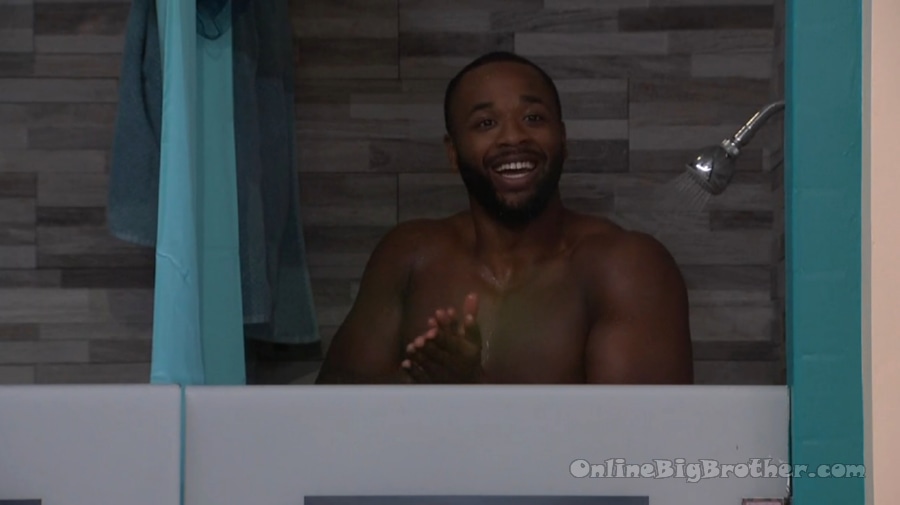 2:20 am
Monte – I think the fact that it was pitch black.. I just closed my eyes the whole time and felt the walls and hoped for the best.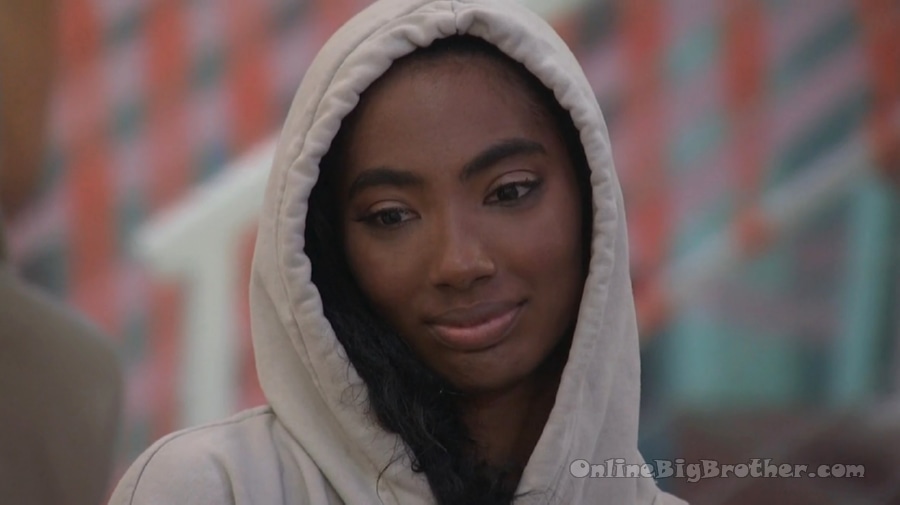 2:40 am Apparently Taylor quit the competition out of fear. HOH was individual timed called backbox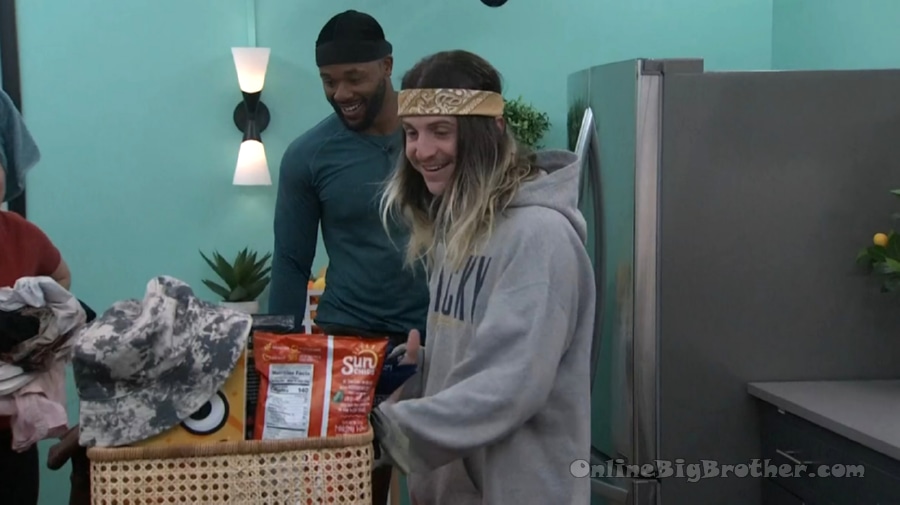 3:00 am Turner gets his HOH basket from the Double eviction HOH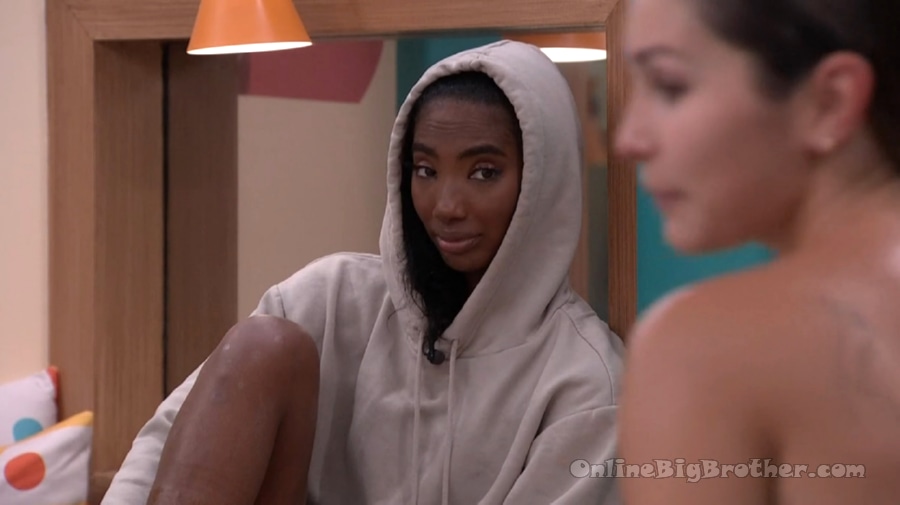 3:08 am Taylor and Brittany
Taylor – who do yo think he'll put up .?
Alyssa doesn't know says Brittany
Taylor – Turner and Brittany
Taylor – that was close.. 9 seconds? holy shit
Brittany joins them.
Taylor – Nine seconds.. you crushed that (Brittany lost by 9 seconds)
Taylor says she quit 10 minutes in when she was in the crawl space crying.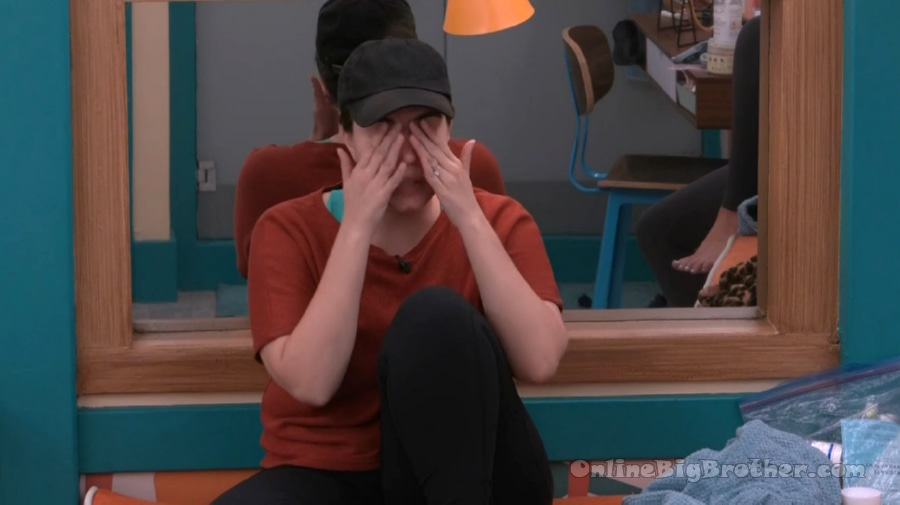 Brittany starts crying about what Michael said during the Double eviction when they were on the block. "I'm sure he's going to regret having said that and not saying goodbye to people"
They talk about how Michael going out during the double was best seeing how he left it would have been uncomfortable with him being on the block fighting in the house for a week
Britt – I always knew there would be a moment where we are on the block together and he would be going home most likely.
Britt – I just thought it would be a more OHH Darn best friends you know.. I know him very well I should have known he wouldn't go down without a fight. I thought he would had the wherewithal to know if we were on the block together he's going home.
Brittany – I don't think he had the self awareness at the end of the day.. I told him so many times and he wouldn't listen to me.
Britt – it's the best thing that could have happened.. It needed to happen and it did.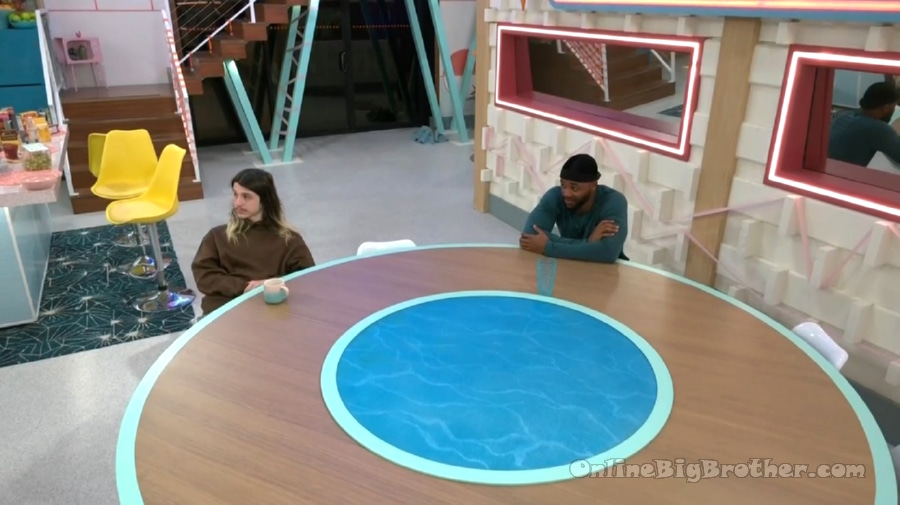 3:36 am Monte and Turner
Monte- I still can't believe he pulled it out..
Turner – 3 and 3 so DOPE..
Monte – bro.. yeah..
Monte – I'm in shock we pulled it out
Turner – Doesn't feel real
Monte talks about the veto during the double and how close it was between him and Michael.
Turner says taking out Michael is on both of their resumes "Fire best case scenario"
Monte – 100%.. we had to tag team the mother f***er.. WWE!
3:47 am Cheers Final 5
Monte – wow that's like apple juice
Taylor – just how I like it
Monte reads the the can "8%!!!"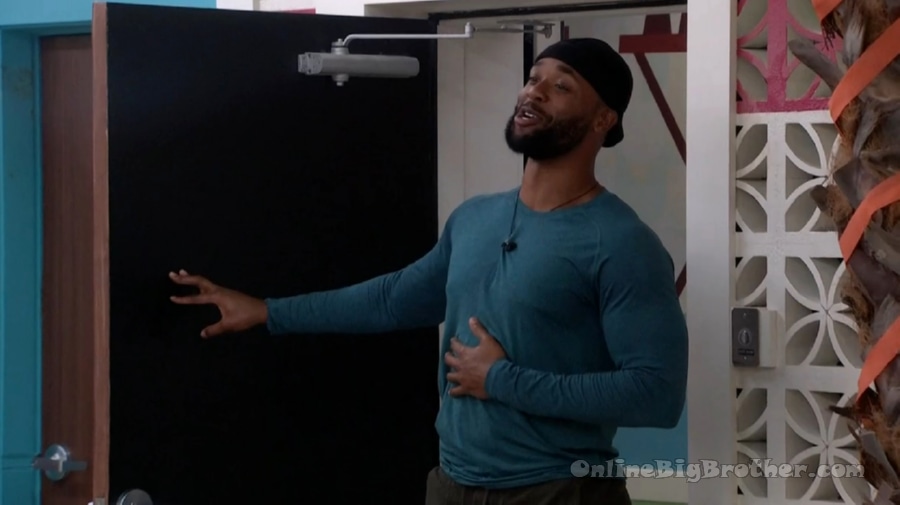 4:26 am Who wants to see my HOH room?
Monte's HOH letter is from his father.. He cries while reading it
Monte got a bucket hat in his HOH basket #BB24 pic.twitter.com/M3RqFtijtf

— OnlineBigBrother.com (@bigbspoilers) September 9, 2022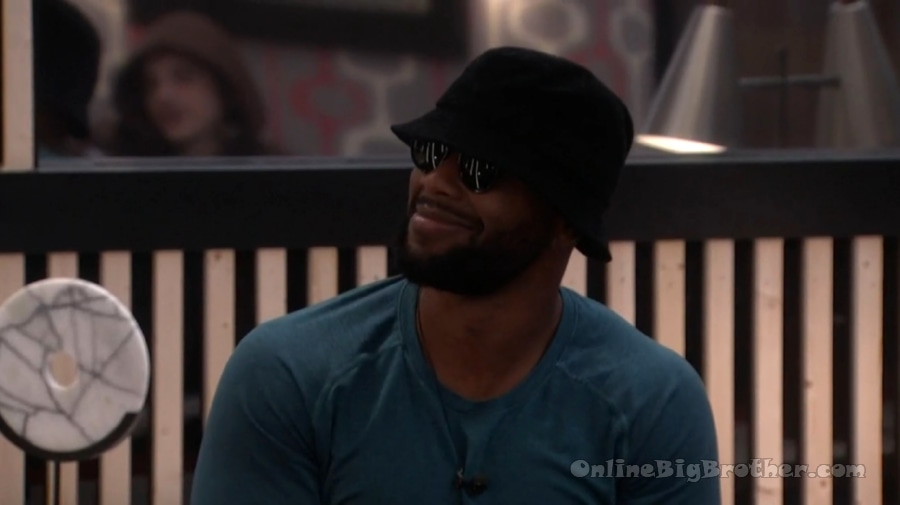 Monte – I feel like I look like Harry potter with these on
Turner – that looks fire with the hat
Taylor – it's a VIBE
4:51 am Monte's HOH Fridge is insanely packed
4:55 am Alyssa and Monte one on one
Alyssa – what are you thinking?
Monte – everyone is on board with Brittany being on the block. From everything that has come out we all know about it.. As far as who I put up next to her I think you know if you want me to be completely transparent I always had a great relationship with turner because of how things started with the leftovers and the POUND Feel good with him.. Taylor feel good about her she's come along way. She's been on the block a ton of times on eviction night. I am considering my options.. What I may land on..
Monte wants Alyssa's input if he uses her as a pawn.
Alyssa says she trust Monte and Turner, "I've been on the block 3 times in 5 days isn't ideal.. BUT.. it's the game its what I signed up for If that proves to you I am a team player and I'm here for it than you can ask me anything"
Alyssa says when Brittany goes up she's going to say things and pull things "It's not going to be fun"
Alyssa – I never thought in a million years you would put up Taylor and my Hommie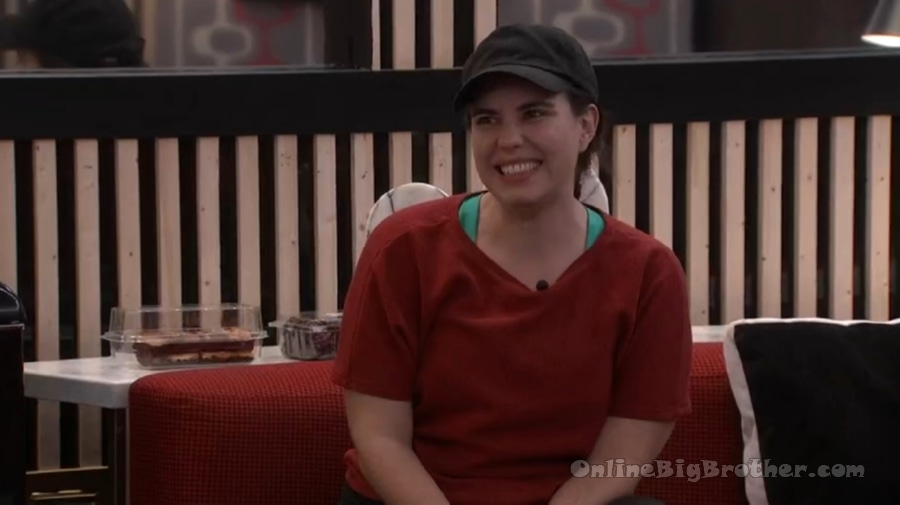 5:09 am Brittany and Monte
Brittany goes on about Michael's speech last night.
Britt – he's going to regret how he acted on the way out.
Britt – he didn't have any self awareness with himself in the game..
Britt – if you didn't that self awareness of great of a player could you me?
Monte thinks there was times where it wasn't the most necessary for Michael to win "The fan in him was like.. I gotta do it.. in the moment.. he's so good and smart too"
Monte – he was able to come up with that argument and pitch in 2 minutes
Brittany tanks him for taking Michael out so she didn't have to because he was a good friend. She knows she was second up against him.
Brittany says she couldn't play her own game because she was attached to Michael
Brittany goes on about what was said last week. She says had a final 3 with Michael and Brittany from before when there was the leftovers. Adds that the only person she's heard throw his name out here as a target was Alyssa.
Monte says he's putting up Alyssa but the second person is a question mark for him. He asks her what she thinks about being a pawn.
Monte – with the two of you sitting next to each other everyone realizes how much of a threat she is in jury
Brittany says Taylor would vote to keep her but Turner would keep Alyssa.
Britt – my value of being here next week really is the games will continue to get more mental you are not going to be able to play HOH next week. If there's anything memorization of days and facts and things like that
Monte – I'm sure you are locked in
Britt – I think I would be able to help you with that if Turner is playing.
Britt says turner took out Michael and if he gets tot he end that will be a tough thing to beat.
Brittany swears on her husband if she wins HOH he's not going home.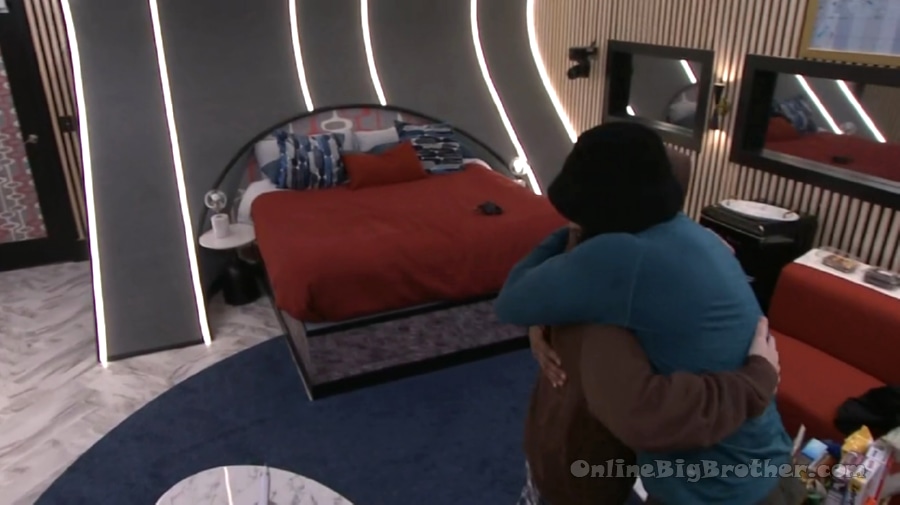 5:40 am Turner and Monte
They start with a bro hug.
Monte – everything went perfect dude.. everything .. me and you in thigs fu**ing b1tch back to back to the end..
Turner – it's going to be me and you in the end
Monte – I feel it BRO
Monte – I gave Alyssa a heads up.. hopefully she's not too stirred up about it
Turner – she was fine.
Monte – I talked to Brittany.. this was interesting I wanted to see how much she would cough up about the conversation she had with you and how she would phrase it.
Turner – To me and Taylor TONIGHT she tried to solidify two final 2's. When I went to the bathroom she pulled me aside and was like you're all i have in this game. Five minutes later she did the same thing with Taylor.
Monte – AHHH you and Taylor compared notes?
Turner – yea
Monte – wow .. yeah Brittany is off the rails.. this will confirm it.
Monte says Brittany told him all the "sh1t" that was brought up that one night with Taylor was presented to her from Turner and Alyssa. She didn't come up with any of it. Brittany was approached but Turner and Alyssa for final 2's. He knows this was Bullsh1t
Turner – what would gain with Alyssa
Monte – exactly no protection.. She wants Alyssa to go this week and next week she would be a asset to me because things are going to get more mental.
Monte – okay whatever.. I don't want to put up Turner and Taylor.. She's finer with going on the block. The fact that she didn't share what happened shows me the trust is lost.
Turner says next week if he wins he's putting up Taylor and Alyssa. If Alyssa wins she's putting up Monte and Taylor. If Taylor wins she's putting up Alyssa and Turner.
Monte says there is no chance Turner is going up "I need you next week"
Monte says he doesn't want to commit to any "Ideas" he just wants to sit back and observe what people do. He's expecting Brittany will sink herself.
Monte – if you win the veto and take down Alyssa I put up Taylor.. If that happens it's you and Alyssa voting and my hands are tied .. I appreciate where Taylor and I are right now but at the same time whatever happens this week if my name is in her mouth and things are going a little stray I want us to talk about it. I don't want to keep someone here that is a competition threat that may be targeting.
Monte – I want to make sure you and me are locked in and we have all the information on the table before we make any decision
Monte basically says if Taylor runs amok this week she could be a target as well.
Monte – I want your head to be on a swivel this week. If Taylor is coming to you with and bringing up shit about next week.. ohh why don't we get Monte out.
Turner – I got you BRO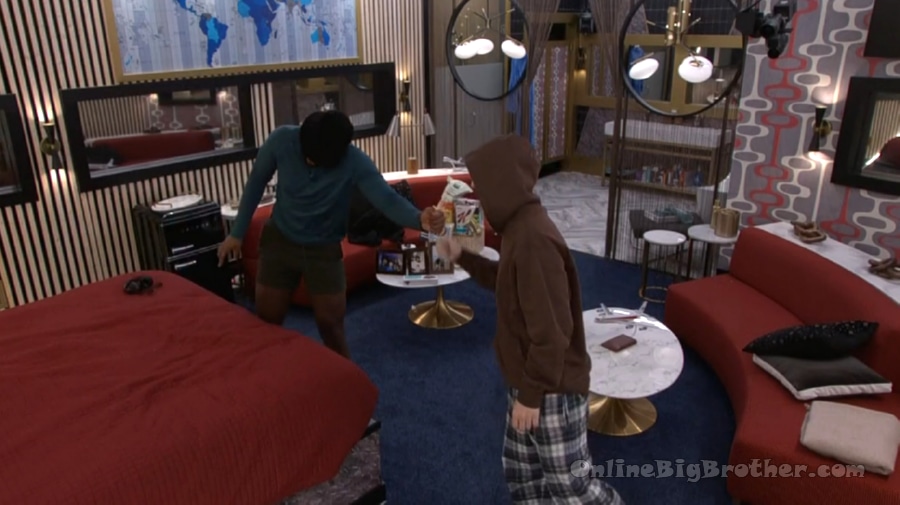 They fist bump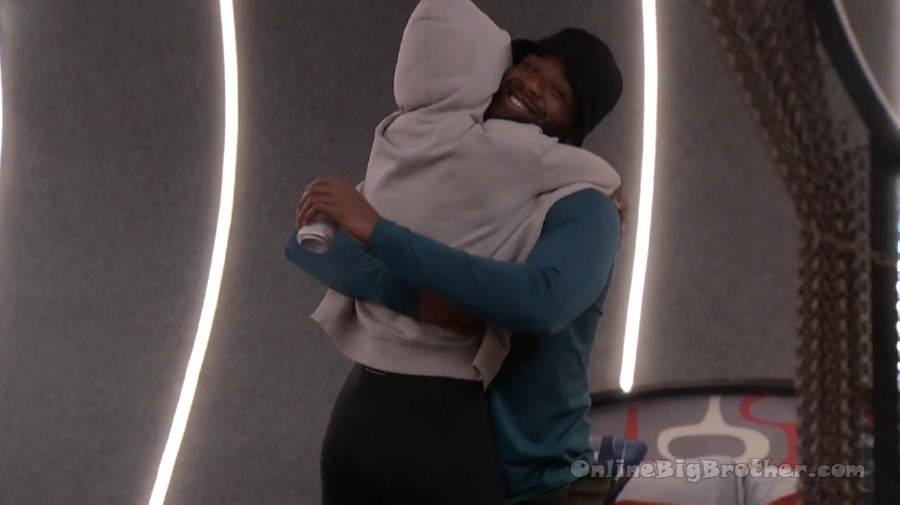 6:00 am Monte grabs another beer before chatting with Taylor
They hug. Monte – we did it, we're in a good spot"
Monte – there's been miracles all night.. Michaels thing breaking, Me beating Brittany by nine seconds all of this stuff..
(During the veto last night it sounds like Michael's rope he was trying to un tangle broke off from the harness. Somehow this screwed him up)
Taylor – where's your head really at?
Monte – I told Alyssa and Brittany what time it is.. they are going up on the block. Umm.. you and Turner are probably I'm the most transparent with I will also say that.. Turner told me that Brittany was tryign to do something with the two of you tonight? She came up to Turner Separately and was trying to finalize final 2's ..
Taylor sighs
Monte goes on about the Bullshit Brittany is saying about all the final 2's she's been trying to form.
Monte – she seemed fine with going on the block.. same with Alyssa. They understand..
Taylor – is Brittany your target?
Monte – here's my thing we know how Alyssa is sitting in Jury and we know how Brittany will be sitting in Jury if she were to be a final 2. Alyssa competition threat is pretty low, if she happens to drag herself all the way to final 2 she's a bigger threat to me. Brittany has been running amok and doing all this stuff.
Monte – Alyssa would be the ideal one (target) Turner would prefer it was Brittany based on what he's telling me. I know You would prefer it was Alyssa so there is the conflict. What I am going to say is I am not going to make any concrete decisions right now. Opportunity present themselves throughout the week. People say shit they should be saying making alliances they shouldn't be making all in hopes it saves their ass.
Monte – She (Britt) swore on Steven she wouldn't put me up. I don't know what that really means to her?
Taylor – is Steven real?
Feeds flip to sleeping houseguests… When we're back..
Monte – if I take him out this week and someone other than you wins. Like an Alyssa or a Brittany wins I am out of here. I'm weighting out the options of that risk but if Turner is still here… which is funny becuase Brittany was pitching Turner stays and Alyssa goes this week which was VERY interesting
Taylor – interesting..
Taylor says Turner is the next biggest target after Michael and he couldn't play for HOH this week "Why wouldn't you take him out?"
Monte – I can't help if you win the veto and I can't help if you use the power to bring down Brittany and put up Turner. Then it's up to you and Brittany on who goes home this week.. I cannot help that.
Taylor says after she "Pussied" out of the HOH she has every reason to go "Balls to the walls in Veto"
Monte says he feels confident that Taylor can beat Alyssa and Brittany in HOH.
Taylor – you and me I am locked into this. I was the most transparent with Brittany but she's has given me a plethora of reasons not to be transparent. All my eggs are in the basket with you don't make me look like a f**Ing idiot.
Monte – You know why I would like to keep Turner from a shield perspective next week but you can very much be my shield next week too
Taylor – Next week will you protect me?
Monte – yes 100 percent I don't feel any reason not to. I am a man of my word.
Taylor would rather they bring Brittany over Alyssa with them. (Of course if Brittany wins she's taking Taylor)
Taylor wants the next biggest target gone this week. She's worried Turner can win out.
Monte – let's see what nonsense Brittany spews
Monte – "We did it, we're in a good spot" #BB24 pic.twitter.com/3w8txK71oi

— OnlineBigBrother.com (@bigbspoilers) September 9, 2022
6:40 am Turner, Alyssa and Brittany are sleeping. Monte and Taylor are lurking around.
7:10 am Everyone zzzzz
9:52 am Alyssa and Brittany are up getting ready. Turner and Monte still Sleeping.
Without reader support this site and these spoilers wouldn't be possible.
Please consider a donation to keep the madness going.
Any amount is greatly appreciated!