Quick Big Brother Spoilers
Head of Household:  Taylor
Nominees: Turner & Brittany
POV Players: Taylor, Brittany, Turner, Monte
POV Winner: Monte
Veto Ceremony: Veto isn't being used.
Lock your ranks in before midnight
The situation – Brittany getting evicted. Finale is Sunday.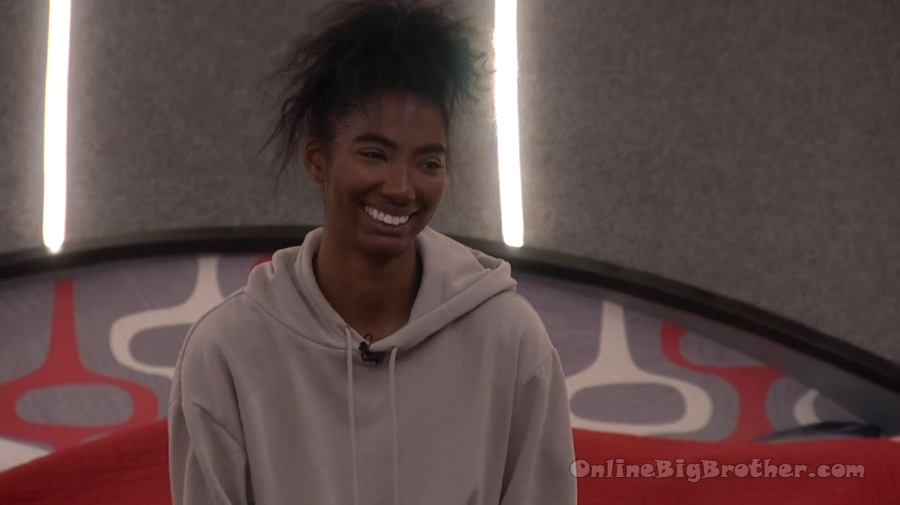 12:20 pm Monte and Taylor
Going over the season's events. Talking about the people in the jury house
Monte – they all have so much explaining to do to each other.
Taylor – all the people that have the most explaining to do. the three of us have the least explaining to do. We're the least messy people
Monte – the truest to whatever we said we were going to do with the alliances we had.
Taylor – Alyssa's eviction is interesting to me. She seemed like she really had a chance of staying. I have hugged many a person on that block and by the time the votes announced they say it coming Alyssa saw it coming but it seemed like even when Julie said it she still had serious hope that it would work out in her favour. it was interesting.
Taylor – Yesterday was good for Brittany. She reached the conclusion on her own to have a good week like Jasmine.
Monte – She'll be fine, I think she knows things are coming full circle. Thinking about how much of her game depended on Michael the fact she latest this long after his eviction is something to be said too for her.
Taylor – she won the veto, A couple second away from HOH and another Veto.
Monte – yeah it was not like she wasn't a competitor
Taylor – she showed up. Her social game is something else but..
Monte – Yeah..
Taylor – she was the surprise competitive threat. I like to see that in people. I makes good TV.
Monte – 7 days closer to being back to reality.. a new reality.
Monte – Even though I didn't like how Michael and Brittany did it one of us were going home that week. I couldn't have thought there was something that serious being brought up to force Turner to make that decision. I really thought either I had to politic as hard as I could with Turner to see if he would put up Alyssa or Terrance.

Monte – For my ego I would have loved to have said I can control anything
Taylor – we know you love your ego rubbed
Monte – well.. I'm a very humble.. I don't don't think I come natural to brag about myself. I'm not that type of person. I don't walk around saying how tall or strong I am
Taylor – Okay .. go on
Monte – I don't find it natural to take credit for things. I like the fact I was part of a unit that got this far. What I am trying to say the way things happened it works fine because it fits into my personality.. Things just worked out dude I don't want to take credit.
Feeds cut to Brittany sleeping when we're back they're talking about who they will hangout with after the season is over.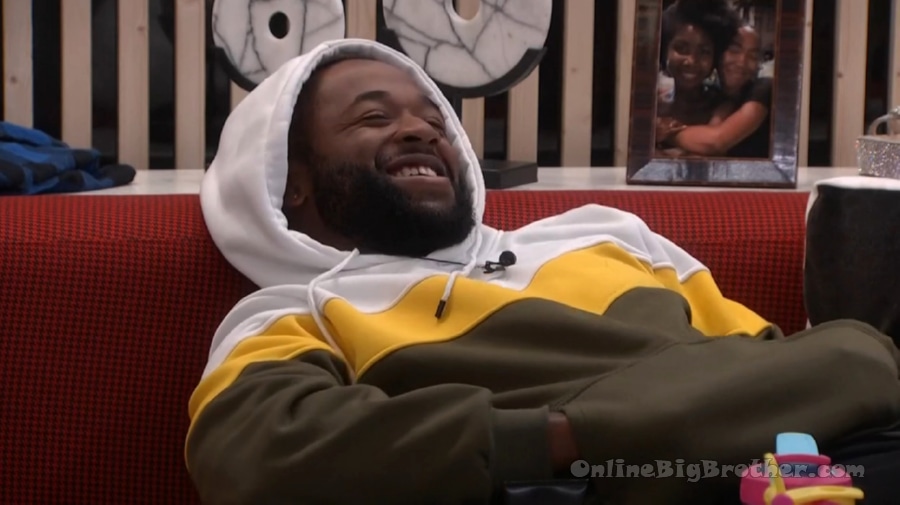 Monte brings up Pooch saying "I need a wingman get a wingman for me"
Monte – sorry POOCH this is a solo mission. You're on Big brother
Monte – F***ing Pooch baby.. he's such a character
Taylor – I love that guy. I hope he's got something lined up right now. that kid deserves.
Monte – He's so naturally gifted he just doesn't know he is. the ability to speak so naturally. He can do that all damn day.
Monte brings up when POOCH explained the entire plot of the movie Hurricane "I was like POOCH I've seen the movie.. he just went on and on explaining every scene."
Monte – I hope Paloma comes out that will be fun
T – I want the opportunity to get to know her
M – yeah .. You felt like you never really talked to her?
T – yeah no.. it was always in a group situation
M – who did you have the most one on one conversation with that first week?
T – Brittany
M – that first week I was closest to Kyle and Paloma.
M – Paloma didn't start acting weird until after you got put up. Before that I think she was a little sleep deprived and what have you. Paloma and I both had a conversation or at least I wanted to have a conversation where the three of us could clear the air.
feeds flip to brittany sleeping. When we're back.
Monte – I couldn't make sense of it.
Taylor – I didn't realize you were so close to Paloma.
M – I was so in my head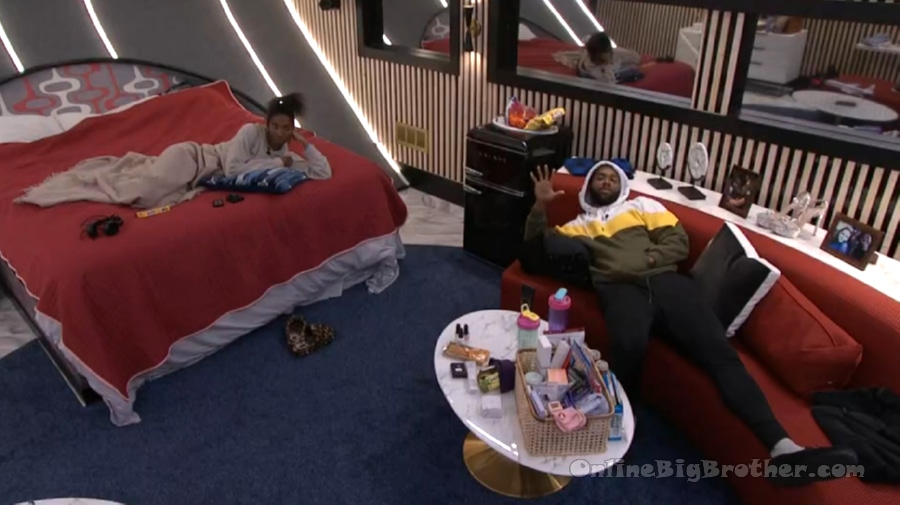 1:20 pm Monte and Taylor
Monte – Did you ever hear jasmine said you said something about her weight?
Taylor – WHAT
M – yeah she.. A matter of fact I do remember that. That was a specific thing that I heard from Jasmine. She told me directly to my face. She didn't say exactly what it was. She said it was a comment.. like not directly like you are a heavier woman. It was something indirectly like she mentioned a dress fitting into it and you made a comment.
T – I hope I can at least see what that's about
M – It came out after the Paloma situation
feeds flip to Brittany sleeping.
When we're back Monte is talking about how Jasmine wanted to get weight control surgeries and both Joe and him were telling her "love your body love yourself and see what happens when you WORK. Change lifestyle habits before trying that"
Monte – it was so early and so rushed by I can't remember what she said. She clearly had it out for you since day one
They go back to studying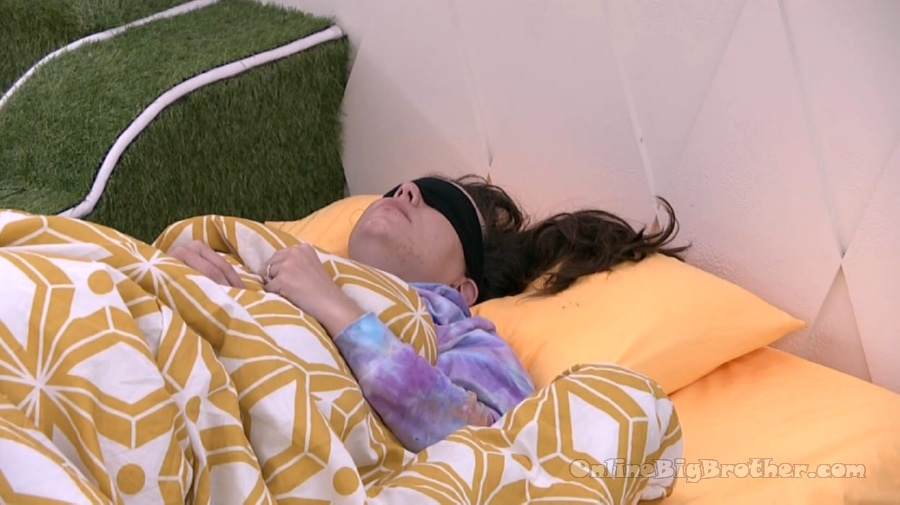 1:20 pm Sleeping
2:00 pm Monte and taylor Studying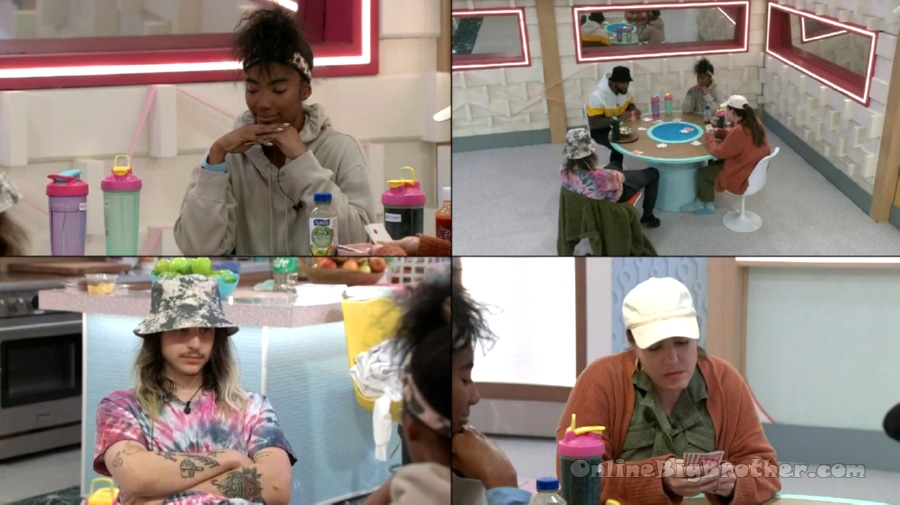 3:14 pm Eating and Chit chat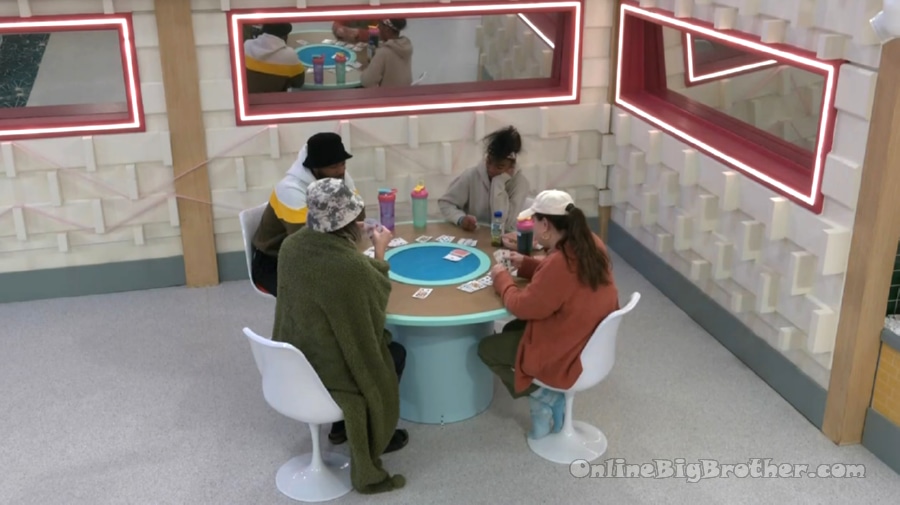 4:24 pm – 8:25pm Cards
8:30pm The house guests take a break from cards. Turner and Brittany start packing their suitcases. In the HOH room – Monte showers. Taylor starts making dinner for everyone.
9:13pm Bedroom – Brittany practicing her eviction speech – Monte you are a man who's sole purpose is to help other achieve their dreams so please do not take away my life long dream tonight. You have the opportunity right here in this moment to take out .. the person that is the front runner to win this game. Turner took out Michael, Monte can take out Turner. If you do, you differentiate yourself in the eyes of the jury and you make the big move that your game has been waiting for. All you have do is bet on yourself and your proven track record to win. Which should be easy because in the 13 competitions you and I have played in together, you have out performed in 11 of them. Whereas of the 9 you've competed in against Turner you've out performed him in 4, that's not even half.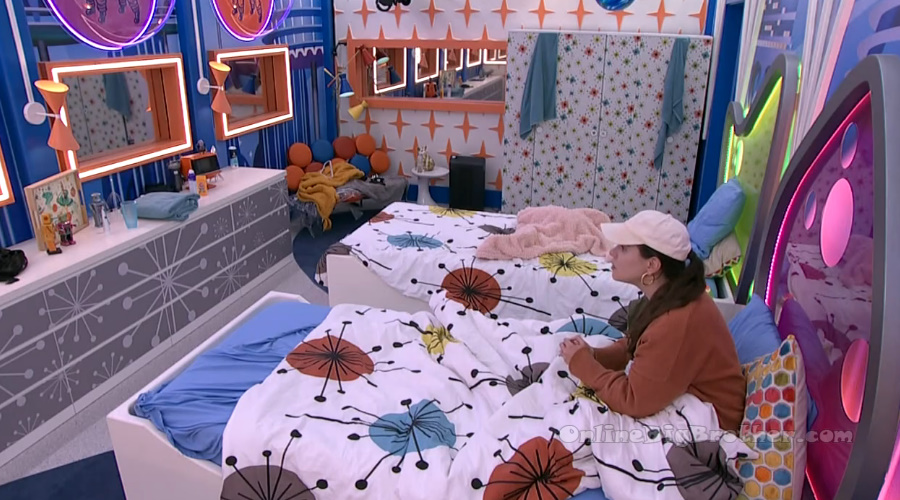 10:15pm – 10:45pm Dinner and sitting around chatting about what they've missed while being in the house.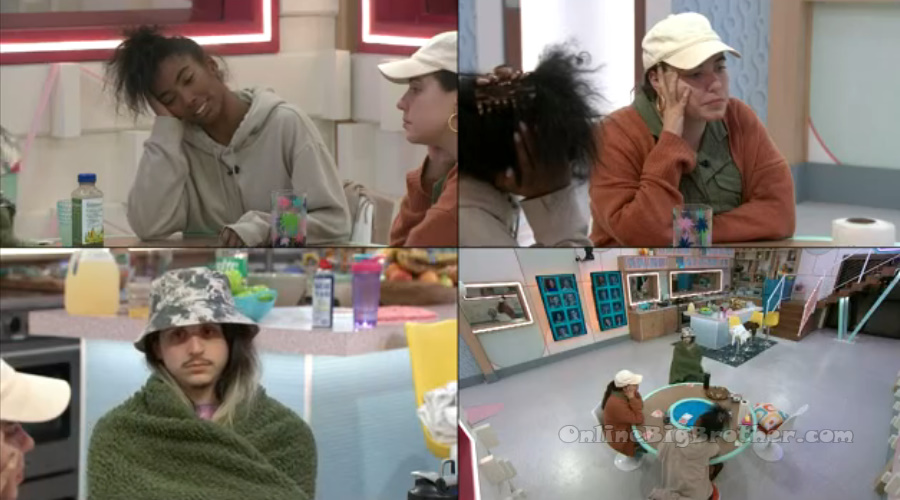 11:40pm Brittany goes to sleep.
11:40pm – 1:50am The other three keep playing cards