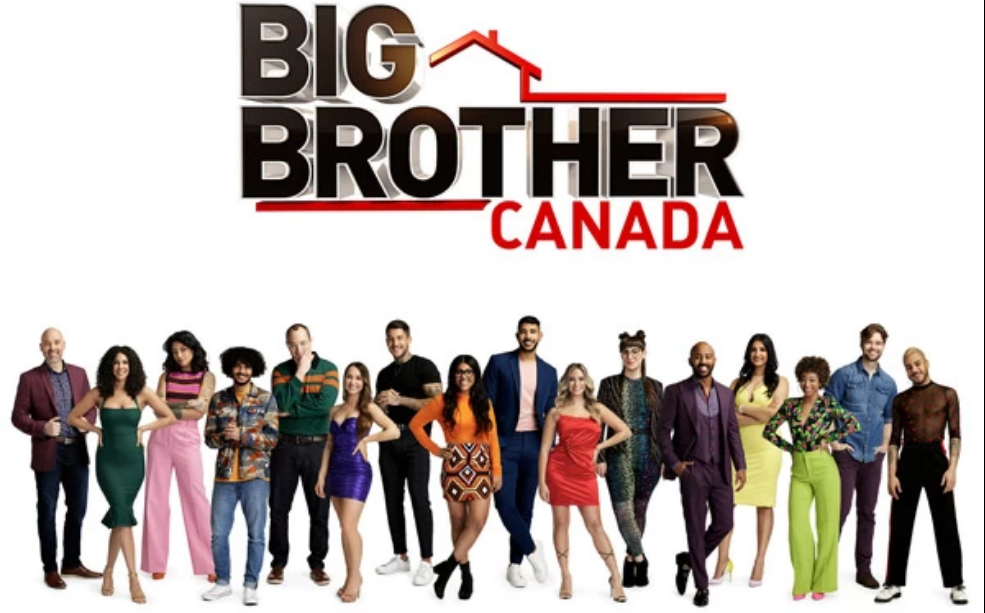 With Celebrity Big Brother 3 Finale having just wrapped up last night, its exciting to share the 16 new house guests that will be fighting to win Big Brother Canada 10! The tenth season of Big Brother Canada premieres on Wednesday, March 2 at 8 p.m. ET/PT. Once again Arisa Cox will be hosting this season. There will be three episodes a week: Mondays (Head of Household), Wednesdays (Power of Veto), and Thursdays (Eviction). And we all know that's not enough to get the full picture of what's happening inside the house so of course the live feeds will be streaming for FREE all season long (except for the long periods when production blocks us out!). The winner of BBCan10 will receive a grand prize of $100,000 cash, $10,000 for a brand new wardrobe courtesy of WINNERS, and an unforgettable travel experience from Expedia. Take a look at the all new cast below and tell us your thoughts and first impressions / predictions are in the comments below.
Here are a few photos of the newly redesigned house that the house guests will be moving into shortly:
Want to watch the Big Brother Canada 10 live feeds but live outside of Canada?
Bypass the geo-blocking with HideMyAss VPN and be Canadian Anywhere: VPN Help Guide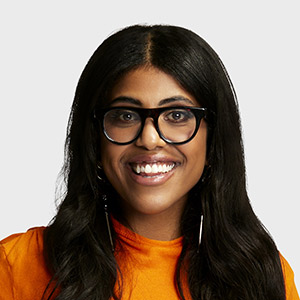 Betty Yirsaw
Age: 31
Pronouns: She/Her
Hometown: Edmonton, Alta.
Occupation: Human Resources Manager
About: Betty may be kind and free-spirited,
but watch out for her feisty side in the BBCAN house!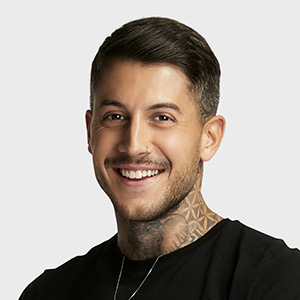 Steven "Gino" Giannopoulos
Age: 28
Pronouns: He/Him
Hometown: Laval, Que.
Occupation: Firefighter
About: Gino is a self-proclaimed "lover"
and sure to charm all the houseguests.
But his strong mental and physical game
inspired by his job as a firefighter will make
him unstoppable.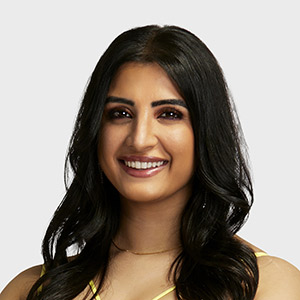 Haleena Gill
Age: 27
Pronouns: She/Her
Hometown: Surrey, B.C.
Occupation: Master's Student
About: Ready to be the friend, therapist,
or whoever you need her to be, Haleena
plans to get the houseguests to fall in love
with her but isn't afraid of being cutthroat
when needed.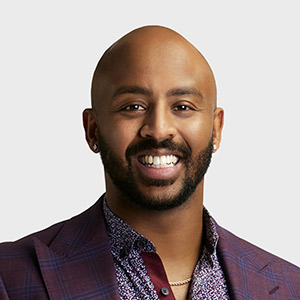 Hermon Nizghi
Age: 29
Pronouns: He/Him
Hometown: Nanaimo, B.C.
Occupation: Auto Sales General Manager
About: Funny, magnetic, and one-of-a-kind,
Hermon knows how to light up a room.
His promise to stand by his morals and
never quit, will take him to the top.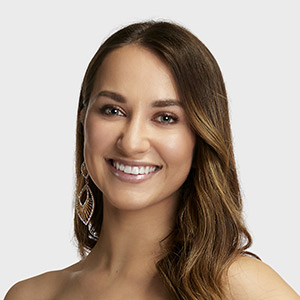 Jacey-Lynne Graham
Age: 24
Pronouns: She/Her
Hometown: Thunder Bay, Ont.
Occupation: Social Media Manager
About: An undercover comp beast,
Jacey-Lynne will reveal her athletic
side when the time is right and if it
works for her game, a showmance
could be in the cards.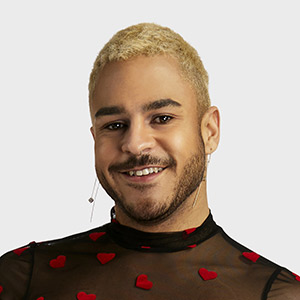 Jay Northcott
Age: 28
Pronouns: They/Them
Hometown: Toronto, Ont.
Occupation: Theatre Director
About: Jay has no problem commanding
a room and taking charge. This exuberant
theatre director will use their leadership
skills and acting chops to play the lead role
in the house.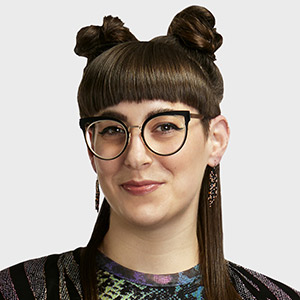 Jessica Gowling
Age: 35
Pronouns: They/Their/She/Her
Hometown: Cranbrook, B.C.
Occupation: Visual Artist
About: This eccentric visual artist
and superfan will slip under the radar
by playing a cool, calm and collected
social game. But underneath it all,
Jessica has a master plan to outwit
the competition and claim the crown.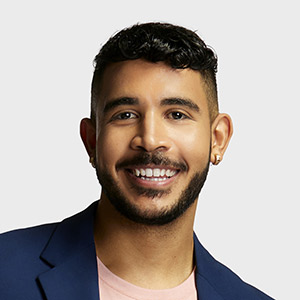 Josh Nash
Age: 28
Pronouns: He/Him
Hometown: Vancouver, B.C.
Occupation: Paediatric Resident
About: With 11 siblings, Josh knows
a thing or two about sharing a house
with many personalities. He will have
no problem being a team player and
creating strong alliances, until he needs
to break off all ties and fly solo to the end.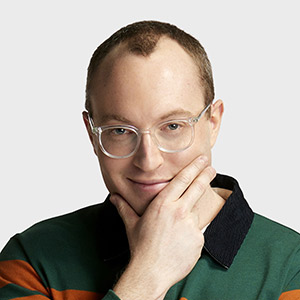 Kevin Jacobs
Age: 28
Pronouns: He/Him
Hometown: Toronto, Ont.
Occupation: Sales Engineer
About: Kevin has a diabolical plan
to lie, trick and pit the other houseguests
against each other, all while still
making them laugh.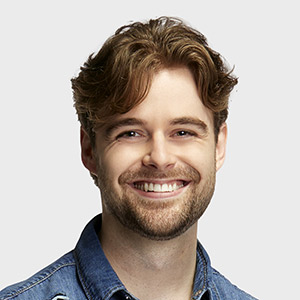 Kyle Moore
Age: 23
Pronouns: He/Him
Hometown: Halifax, N.S.
Occupation: Podcaster
About: Move first, attack in the middle,
and castle early. Kyle's approach to
the game is like chess and he plans to upend
the board as soon as he enters the BBCAN house.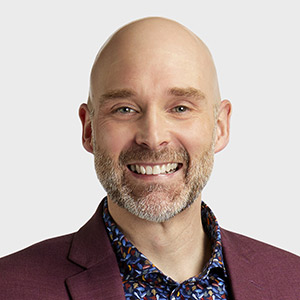 Martin "Marty" Frenette
Age: 43
Pronouns: He/Him
Hometown: Petit-Rocher, N.B.
Occupation: Fraud Investigator
About: Martin is a cool dad and nice guy,
but don't let him fool you! As a fraud investigator,
he'll be able to sniff out the liars in the house.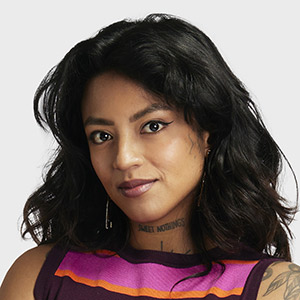 Melina Mansing
Age: 29
Pronouns: She/Her
Hometown: Toronto, Ont.
Occupation: Artist
About: Melina lives her life with
spontaneity and no rules, so watch out!
This wildcard will shake up the house with her dynamic personality and calculated strategy.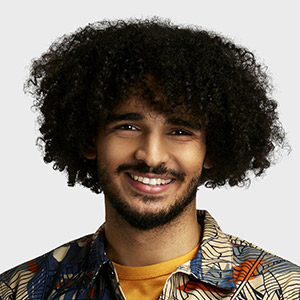 Moose Bendago
Age: 24
Pronouns: He/Him
Hometown: Toronto, Ont.
Occupation: Content Creator
About: Moose plans to be a gutsy player,
trust his instincts, and be loyal to his alliances.
His social game will put everyone under his spell.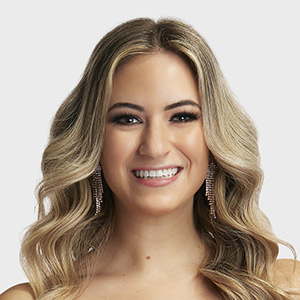 Stephanie Paterson
Age: 26
Pronouns: She/Her
Hometown: Toronto, Ont.
Occupation: Child and Youth Worker
About: With an over-the-top personality and a winning smile, Stephanie plans to be everyone's friend and shoulder to cry on, but she won't be afraid to use their secrets against them.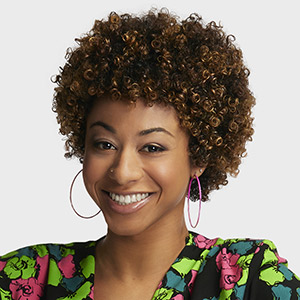 Summer Sayles
Age: 25
Pronouns: She/Her
Hometown: Toronto, Ont.
Occupation: Funemployed
About: Summer is coming to win,
not to make friends. With a short temper while hangry, she is hoping to stay away from slop and keep focused on her vision of winning big.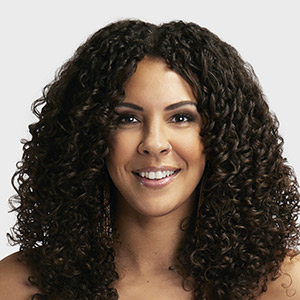 Tynesha White
Age: 32
Pronouns: She/Her
Hometown: Montreal, Que
Occupation: Model
About: Tynesha is representing all the single mothers of the world! With her "Je ne sais quoi?" energy, she plans to talk, laugh, and joke around to the end.