POV Holder:
Paul
POV Competition
Aug 20th
POV Used
?
POV Ceremony
Aug 22th
HOH
Natalie, Meech
Next HOH
Aug 25th
Original Nomi1nations:
Victor AND Paul
After POV Nominations:
? AND ?
Have Nots
Victor and James
Watch the next week of the feeds for FREE – 1 week Trial!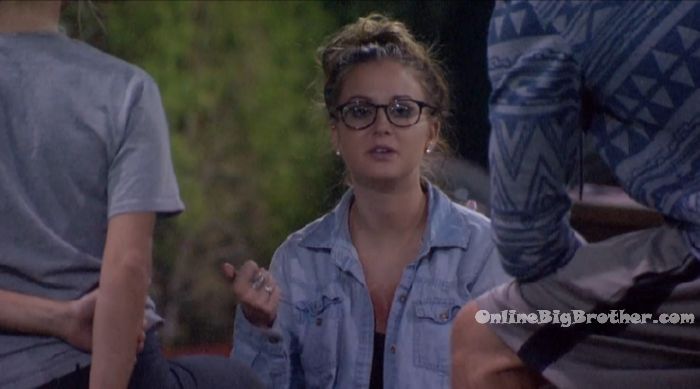 12:20am Backyard – Nicole, Corey and Meech talk. Meech says as you know I have to pick a replacement nominee and I don't want to do that to Natalie and put James up so its going to be one of you guys. Corey says yeah. Nicole says we figured. Meech says so do you guys care which one? The vote is going to be solely on James because Paul is obviously going to vote one of ya'll out and one of you is obviously going to vote the other person out. Corey says it doesn't matter. Meech says it does. One of you might go. I can't read James right now. It seems like one of ya'll might go. Corey says do what's best for your game. Meech says I don't know. Corey says its your job as co-HOH. Meech says the consensus is they want you (Corey) to go because you can get a care package next week and you're better at comps. Corey says yeah, well. Do what's best for your game. Meech says James has played this game before and would probably want to get out a bigger competitor ..Victor. Nicole says this is just weird. Meech says I don't know what's best for my game. Apparently I'm not supposed to talk to you either because you're going to manipulate me. Nicole says I think they would be crazy to get rid of me over Victor. Nicole asks who was pushing for Corey? Just Paul? Meech says Nat and everyone. I don't know if one of you would go home, it depends on James. I would pick his brain. I would honestly tell you if I thought you were going home. Corey says that's not something you should worry about. Meech says I just hope James tells you. Corey says don't worry about it. Nicole and Corey head to bed.

FLASHBACK and watch everything you missed: Live Feed 7 day FREE Trial!
12:50am Bathroom – Meech says she hasn't been on the block but Corey put me up on the block so I could use that. If I don't put up Corey they're going to know something is up. If you put Corey up it would make him feel better. Meech asks would you tell Vic. James says no not until we all. Meech asks would you tell Paul too? James says yeah. Statistically BBfans would be like .. it would be so crazy to keep Victor with 9 comp wins.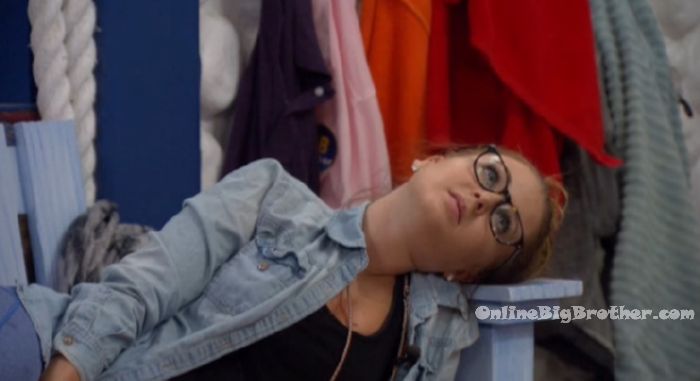 1:25am Hot Tub – James and Nat Nat. James says I talked to your girl Meech. She's on board with knocking Vic out. She said yeah its unfortunate but he has to go. Nat says okay. You just have to make sure she feels like she is on our team. I want her to stay longer than everyone else. James says my job is make sure I beat Corey. Nat says as long as she (Meech) knows we have her back. James says I told Michelle I will tell Victor on Wednesday too that I'm going to vote him out. He said he would respect someone if they told him instead of lying to him and voting him out .. so lets put that theory to the test. Nat says I've been too nice to people and I'm kind of over it. Everyone is going to be going hard in these comps. Nat says I am going to be doing everything to win, win, win. If I need to pee my pants I will. I would just prefer if you won so that you can put up Corey and Paul. James says we just have to get Corey and Victor out because we can work with the rest. Nat says and Nicole will work with you. James says I would just have to tell her Corey is a pawn and if he goes home… whoops. Paul joins them. Paul tells Nat that Victor wanted to sh*t on you and Meech after noms but I told him not to. Paul says its sh*tty they're telling you that I wanted James out because if I wanted to do that I would have. They chat about past events in the house. Nat tells James that people that are MC's and own a gym are more sly than a used car salesman. Nat tells Paul that knowing you were eavesdropping made me not trust you. Vic joins them. Nat says lets just get Corey or Nicole out .. one of them. Vic says Corey is going to get the care package we need to get him out. Strategically it makes sense to get Corey out so we can put Nicole up and get her out. Then we're down to the five we wanted.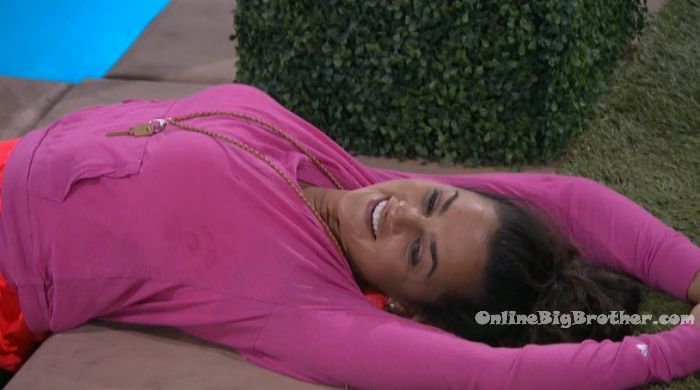 3am Meech, James, Paul, Victor and Natalie are sitting around the hot tub. Vic says if you want Nicole to squirm put Corey up and send him home. Meech says Nicole went home 7th last time and it would be pretty funny to send her home again. Vic says if Corey goes home WE get the care package. Meech says I don't want to let this opportunity to get Nicole out slip through my fingers. Nat ask what is your gut telling you to do? Meech says Nicole. Nat asks what does your brain tell you to do? Meech says put up Nicole. Nat asks what does you heart tell you to do? Meech says Nicole. Nat says then thats what you should do. Meech says Its good for my game but I know its not best for everyone else. Vic says then put up Nicole. They speculate on what the care package might be. Vic tells Meech what ever you end up doing, we will support you. Meech says as co-HOH I would love to get out a vet. James says I would love to get out a vet too. Last Vet standing. Paul says if it goes wrong one of us goes home. Vic says if that's what you want put Nicole up. They head inside.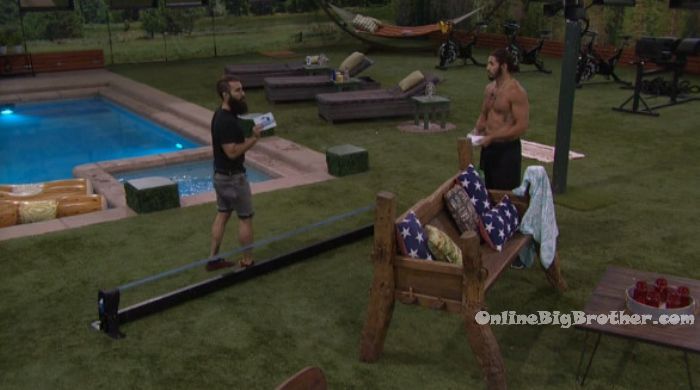 3:15am – 3:20amVic and Paul talk alone. Vic tells Paul if she wants to put Nicole up then we keep telling her we support her. Paul says these people are stupid if they think the next care package is going to be worse. Vic says I know. Paul says I'm thinking that they know Corey and Nicole would not come after James and Nat. Vic says us continuing to reiterate we're getting the care package is not good that's why I stopped saying that. That scared them so lets not bring that up any more. Literally right now we have to suck d**k bro! Paul says you're right. And I'm going to talk to the live feeders and tell them the care package needs to go to me or you or we're f**Ked. Vic says you saw how bad Meech wants to put up Nicole. We need to support it. We're good, Nicole goes up. Vic and Paul head inside the house.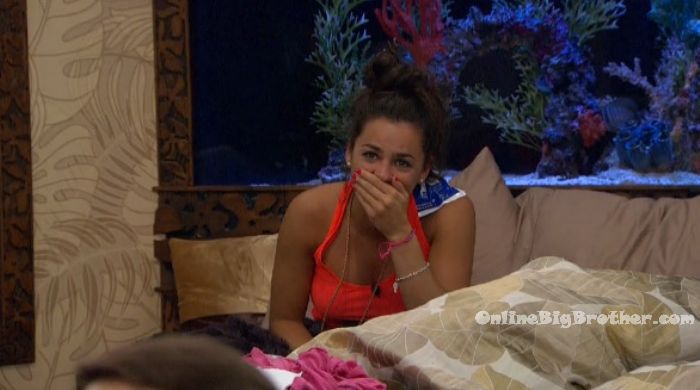 3:40am – 4:40am HOH room – Nat, James, Paul and Michelle are hanging out. Meech says I don't think Nicole knows the other side of Corey. I bet these guys know a lot. Vic says I'm not going to put him on blast. Paul says hes said a lot of things I definitely don't agree with. Meech asks how many girls has he banged? Paul says I don't know. Meech says I'll asks him. College athletes can get it IN! Paul says if you ever get evicted before me I'm glad you're gone so that maybe now you'll be more respectful to by beard. You treated me poorly and maybe now you're treat other boys with beards.. Vic says no, don't. Nat says everyone knows you're great.
Watch the last month of the feeds for ONLY $5.99! Try it 1 week for FREE!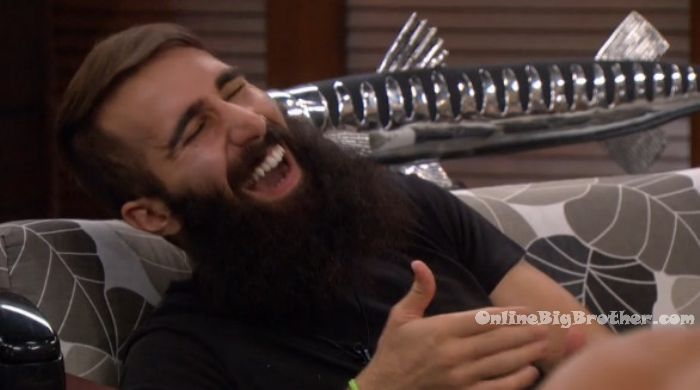 4:50am – 5:40am Nat and Meech in bed. Nat says that Vic will be impossible to take out. Its not that bad to send Corey home too. That will hurt Nicole a lot. We will still be nice to her. Game-wise Corey is a threat but Vic is a bigger threat. If we keep all the guys in the house they're not coming after us. Meech says its easier to get out someone right now because the boys are going to take out each other. I think Paul needs to go out before Corey. Nat says Paul has this game figured out. He has every angle covered. Meech says the fact that he could make us cry and regret our decision 30 minutes after is scary. Nat says Nicole controls Corey. Nat says this is our only shot at Vic we should take him out but if you want Nicole out. I want Nicole and Corey out so bad. Meech asks you four aren't secretly working with them are you? Nat says no, no, no. They could think that if they want but no. My loyalty is with you and James. I don't trust them, I don't like them. James knows that. I want them out. Meech says I know you think we will never get Vic on the block but it was easy. Vic isn't coming after us this week. Those two could. I don't think James would vote out Nicole. Nat says he would tell us. And if he blindsided me .. that would be the ultimate betrayal and I would attach myself just to you. Meech says I think I'm going to put her on the block to be honest. Nat says if you really want her out I can push James to. Meech asks doesn't he want Vic out. Meech says I think I'm going to put up Nicole. She's going to be so shady. You'll see her true colours. Nat says if we want to win this game we need to take out Vic. Meech says so it doesn't matter who I put up.. Nat says if Corey goes home Nicole is going to be so alone. Meech says so Corey then. Nat says put Corey up to appeal to everyone. You can then pretend you don't know anything about Vic going home. Meech says right.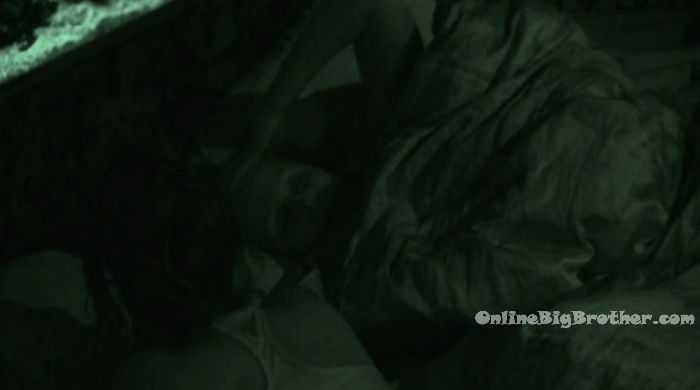 Show your support by making a donation.
"BB BRIBE"
WEEK 5 – August 25 to August 26th
The winner gets $5,000 to bribe one house guest. Bribes my influence voting, competitions, vetos or nominations. The bribe can only be given to one house guest, for one action, within the week leading up to the next eviction.
[polldaddy poll=9501597]
Usernames will have to be a bit more PG please. At the least censor them with @*(#^%_