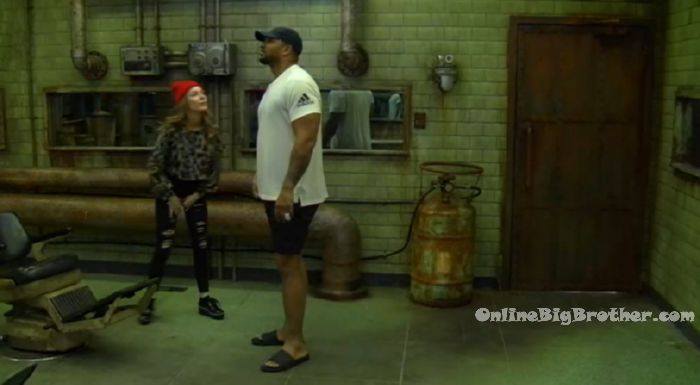 11:55pm Sam shows Anthony the havenot room and where the fog come out of. Doesn't it stink!? Anthony – oh they're doing you guys dirty in here! Sam – yeah. its terrible! Its really bad. Anthony – uhhhh.. its smells like rust and toilet water.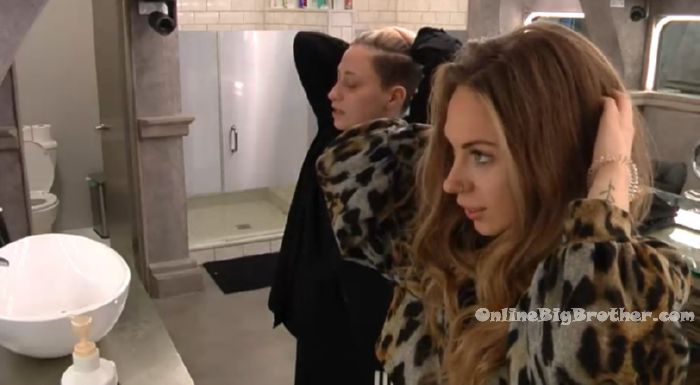 12:13pm Bathroom. Sam and Kyra. Sam – you have five whole days!? Kyra – I'm going to stay in this game! I'm staying in this game! I am going to make it happen. It just doesn't make sense for anyone to keep him. He is such a threat. I think I can make it work.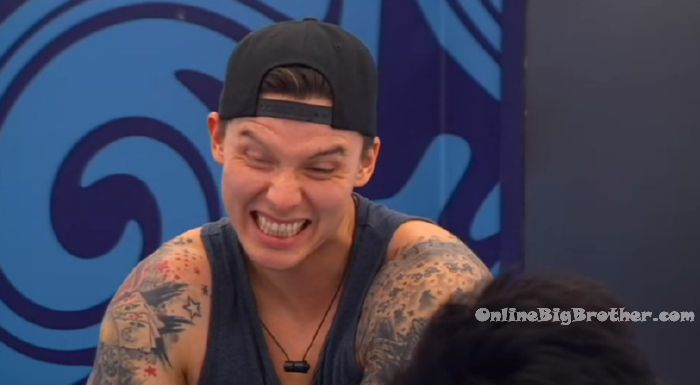 12:33am HOH bathroom. Mark, Dane, Est, Adam. Est – we need to start thinking long term. Dane – we just need to stick to the plan.
12:54am Bedroom. Damien, Cory, Kayline.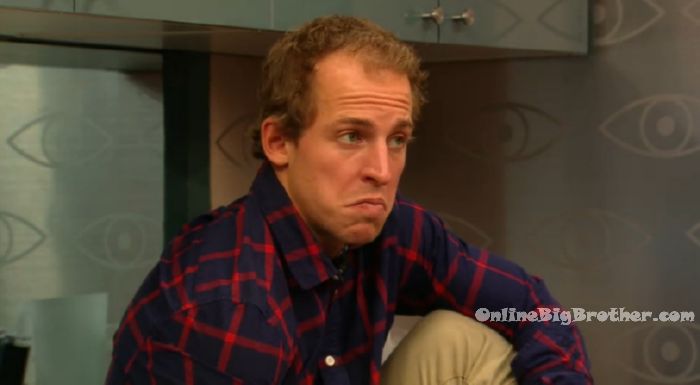 dsMark – just throwing this out there guys I just bumped my head real hard. Hopefully all that knowledge is still in there. Anthony – so listen .. I have those three. The only wild card is Ma. She isn't going to listen to anyone. Dane – she doesn't listen to anyone. Mark – It breaks my heart what you told me… you don't expect someone like that to be a wild card. Anthony – I've got Kiki, SD and whatever … but yo what we're going to have to do is we're going to have to get rid of Maki next. We save him now .. but we have to get rid of him next. Dane – okay! I'm on board with that but not right now .. not this week. If it comes down to it next week .. sure. Mark – if we knew that Maki was 100% loyal to the pretties .. it would be good but I am just scared of you obviously. You're HOH this week … who's gunning for you next week. That's who we have to make sure is out. Anthony – so listen I have SD, Kiki and I have Adam. (Yes we know! We heard you the first time) I will use my whatever to steer them in the right direction.. but what you guys have to do is push really hard on other players to get out certain ..whoever! Anyone you can .. other than Adam. Mark – so you want me to work on Sam. Anthony – work very very hard on Sam. Make her love you. Make her trust you. Anthony – here is what I am going to say to SD and Kiki.. they're going to say we need to keep Maki because they're going to try and take us out… Another thing .. Cory could be a number. I am also going to work on Cory. Mark – one thing that unites us .. Pretty boys! We're too pretty for this! Dane and Anthony leave the room.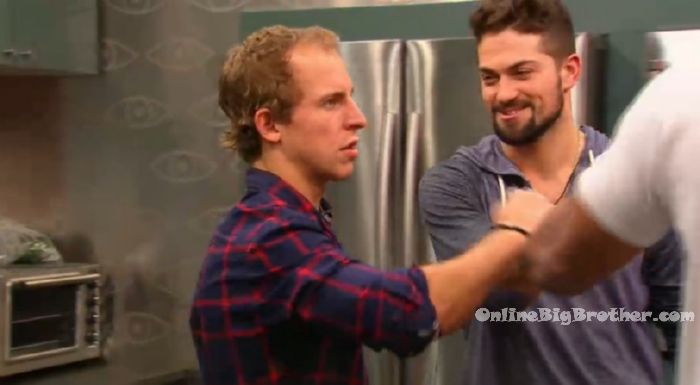 Mark – finally people are waking up and smelling the tea. People are starting wake up and smell the coffee! Finally people are starting to realize what I realized a week ago!