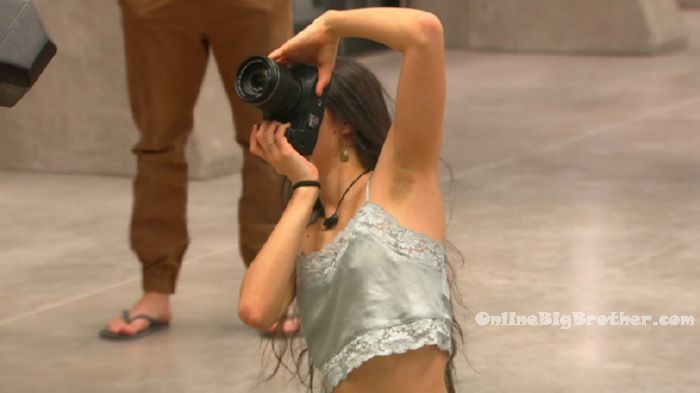 8:20pm The house guests are still taking photos.
9:03pm Hot Tub room. Kyra and Dane. Kyra – no one knows the depth of it and its better that they don't. Dane – I'm keeping it a secret. Basically to f**k himself.. (Maki) which I am okay with. Kyra – what did he tell you. Dane – just that he went up into my room.. he told me that I could go up on the block during his HOH. He told me that you (Anthony) could go up on the block during his HOH. He told Adam that Adam could go up on the block. What is he doing? Do you want to keep this guy around?! I don't! He (Anthony) was like I don't give a f**k anymore. Kyra – that is the definition of a wildcard. Dane – I was like you know what Anthony .. lets pull this big trigger. Kyra – oh my god this is going to make such a good move for you. Dane – and I've got Mark on board. I just need to tell Damien to go upstairs .. Poppy and Adam are upstairs and they'll explain it to you. Dane – right now its Adam, Chelsea, Sam, Mark, and Anthony. Kyra – So we just need one more. Kyra – I won't forget this and I promise you I have your back. As of right now the odds are in your favor.
Dane leaves. Kyra – I can't believe this couldhappen This could be f**king good!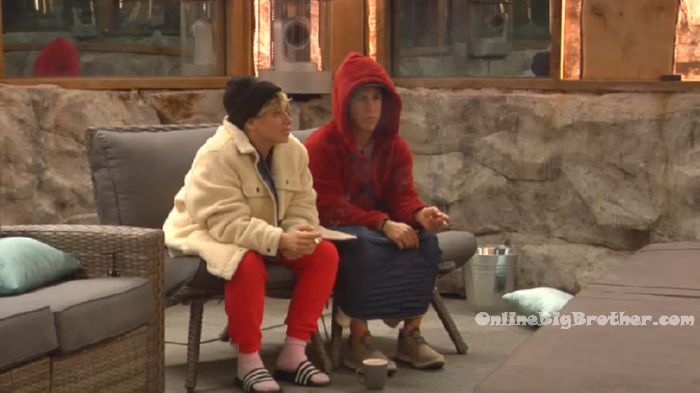 9:45pm Havenot room. Dane and Mark.
Dane – Lets get him (Maki) out. They fist bump. Dane – you've got to win the next HOH. I don't care if you don't want to because this could potentially backfire on us. Mark – hand over heart and on the chain of my buddy I am gunning as hard as I possibly can. Dane – we're not telling the girls till an hour or two hours before.. because then it won't allow him to go up. Mark – it won't allow him to go up to the girls which would blow up in our faces. Mark – I think Kiki will be easier because she is already… I will teach you a little bit of what I like to do. When you're in hockey you can just go right up to the dude and rough him up and that gets the point across. When you're in here you have to be very subtle. So what I like to do is "you're right, totally get you. You've given me a lot of time to think.. and I'm thinking about you. What is best for your game. Which internally draws them in.. I am a f***ing psycho dude! Dane – you should talk to the girls. Mark – I need you there. I could take Kiki alone but Est is going to come after me. Dane – I was like Damien I am trying to look out for you. If we side with this one we have no one else and if we side with the boys we're going to be okay. Mark – all we really need are 5 votes. Then you'll be the deciding vote.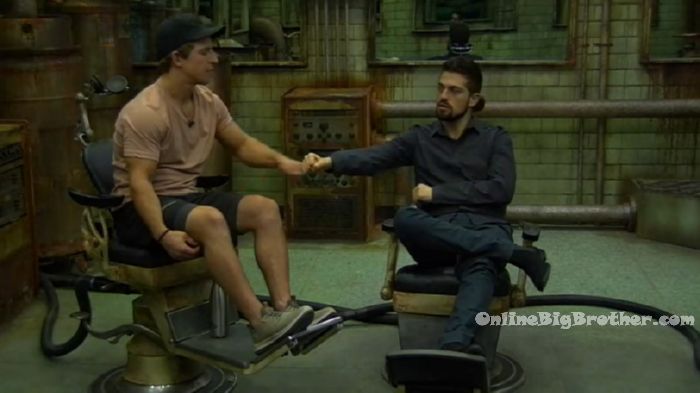 10:10pm Bathroom. Chelsea and Kyra.
Chelsea – I am not allowing myself to feel this much joy and excitment until tomorrow after the vote is announced. If he is telling you its decided like he is telling me… he is not going to go back on his word now. Kyra – yeah, that's bad. Chelsea – that would be real bad. Kyra – I actually get to play. Chelsea – this is setting us up so f**king nice. Oh my god. Kyra – I did good eh!? I want you to know that I have your back. You are my ride or die. Chelsea and Kyra start studying the days and events.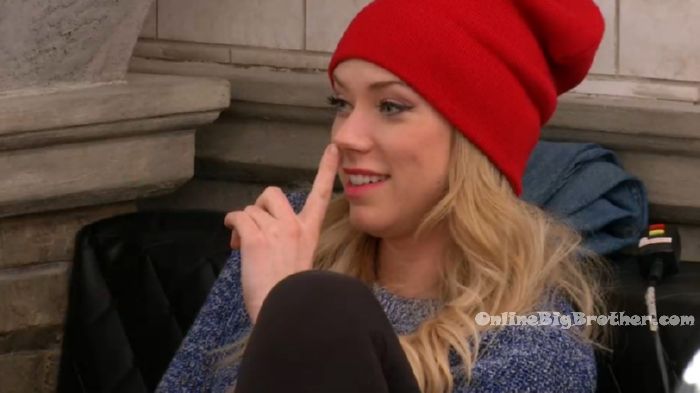 11:50pm HOH room. Anthony and Adam. Anthony – things are happening that are really working towards our advantage. For example – Cory is scared sh*t-less .. I still think that Cory might have some sort of power. So we have to keep that in mind so that we have that is our back pocket. Everyone has to get friendly with Cory because she is a monster. She is a monster. She's smart, she's fast and she's strong. But she also feels like she is a disadvantage. We need to plant a see in her head that the other side.. I will sit her down and tell her that before she came in here it was a house consensus to get whoever came in out.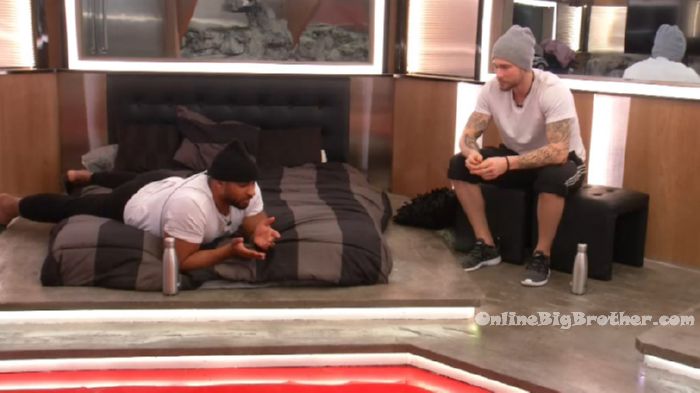 1:30am All the house guests are sleeping..
Support the site and purchase your Amazon goods through our link below. It doesn't cost you anything and we get a percentage of what you buy.
Amazon Canada
Amazon USA