POV Holder:
Ramsey
Next POV
April 16th
POV Used
Yes
POV Ceremony
April 18th
HOH Winner:
The Brothers
Next HOH:
April 21st
Original Nominations:
Ramsey and Maddy
Current Nominations:
Tim and Maddy
Last Evicted Houseguest
Paige, Sharry, Christine, Kelsey, Loveita, Dallas, Mitch, Raul
Have Nots
Tim, Cassandra, Kelsey
Watch the Big Brother Canada 4 Live Feeds anywhere in the world with HideMyAss VPN.
ALLIANCES IN THE HOUSE
There will likely be a lot of alliances during the season – keep track, read our alliance help guide.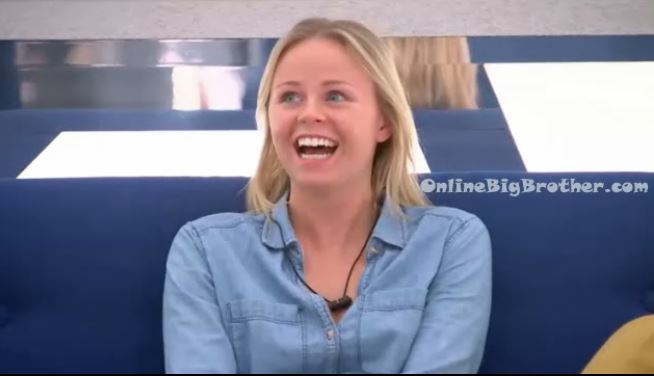 6:10pm Living room – Maddy tells Joel and Nick that she wants to call everyone to the living room but doesn't want to interrupt anyone. Nick tells her to just go around and ask. Maddy lets people know that she wants to talk to them in the living room. Tim asks if she doesn't want him there. Maddy tells him its fine, he can stay. Tim asks do you want Nikki, because she's in the bath. Maddy says I don't think it matters. I'll just tell her after. Maddy says I'm obviously going to do a house wide campaign to show you guys that I'm not going to run to each and everyone of you saying different things and try and tell you stuff that I'm not telling this person or that person. So you can see that I am an open honest book and everything that I'm saying I'm saying to everyone. You can choose to be here or not I you think your vote will not be swayed, you can leave. So everyone here is saying there is opportunity for your vote to be swayed? Yes or No!? Jared says you're not going to sway my vote I'm just curious what you're going to say. Obviously this has been the week from hell for me. I've lost, alone, unmotivated, scared and just down. And not only have I been put on the block, I've lost someone that I care about a lot in this house.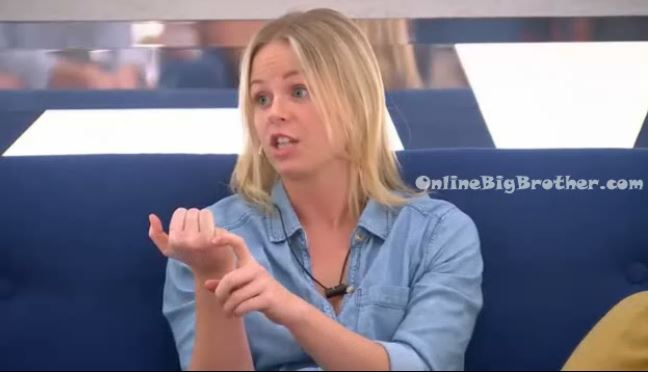 Obviously most people in this house dislike me on a game level and on a personal level. And almost every single one of you dislike me on a game level, which is fair right?! But the person next to me, every single one of you like Tim on a personal level and every single one of you like Tim on a game level. So it will only benefit every single one of you at the same time in this house right now if you keep a constant target in this house. Because instead of Nick and Joel going up on the block it will be me and one. So you guys are all one step closer to getting to the end. I will always be a target. The brothers would probably put me up on the block again. Kelsey would put me on the block. Jared would put me on the block. Cassandra would and probably so would Joel. Tim will always have Cassandra and Nikki. ALWAYS! I will have no one. If you think you can beat me over Tim .. that would be your mistake this week because Tim is giving you the illusion that he doesn't want to win this game. But I don't think there is anyone in this world that could tell me if they have a chance to win $100,000 they're not going to take it. Tim asks what if they've already got $250,000! Maddy says 100K would only benefit you at this point. Cass says I didn't know you had that much? Maddy says Tim is the biggest social competitor in this game. He's best friends with all of you. Tim says I'm a nice guy! Maddy says if he stays this week that will prove he is the ultimate pawn and he will never leave next to any of you. If you guys all want to play on a personal level then fine kick me out and you guys all look like the a$$holes.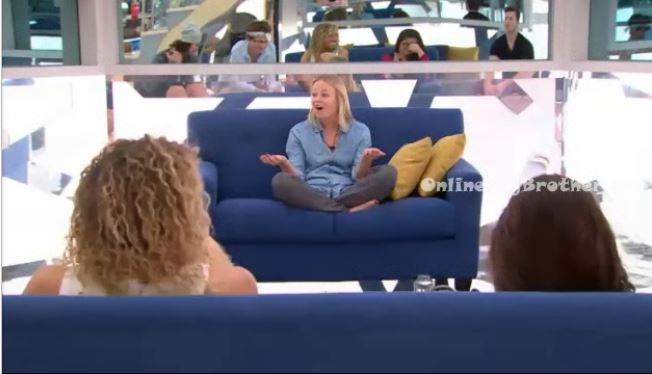 Maddy says you know that Tim has gone around to several people including me and Ramsey, talking about all of you. And not necessarily in a bad way. Just for your information Cassandra .. Tim was willing to be in an alliance with Ramsey and I. Tim says I didn't agree to it. Maddy says right but you were willing. But you also weren't willing to work with Cassandra. Tim says as a four. Maddy says you said that you were routing for me to win. Tim says I'm routing for everyone to win and I think everyone knows that. Tim says I think I should give you some pointers or give you a head start or something. Like I would even work against my own self.

Maddy says That's fine if you all think that I'm a horrible mean person and you want me to leave for that reason ..That's fine! Tim says I don't think that is the reason. I think you would beat anyone in this room more than I would. I think you've played a better game than I have. Maddy starts crying. I feel so isolated by you guys. Some people need to realize that this isn't personal. Maddy says you guys can all leave I honestly don't care. Tim says just let it simmer. Tim asks what is the risk .. .are you saying you're a weaker social player than I am? Maddy says its that people aren't willing to go against the house majority. Tim says I think you would have a better chance against anyone. Maddy says obviously you're the ultimate pawn. Tim says if I go home who do I blame? Myself. I'm taking control of my own fate. That's how I play, people know I'm going to give them an honest answer. It sucks that I'm on the block against you because I might buy this but I'm only one vote. Maddy says I know exactly who's going to follow me into that jury house .. and I can't f**king wait! Tim says you made me feel better about my game now. That's nice because I was the opposite on game 1, everyone hated me. Maddy says welcome to my life.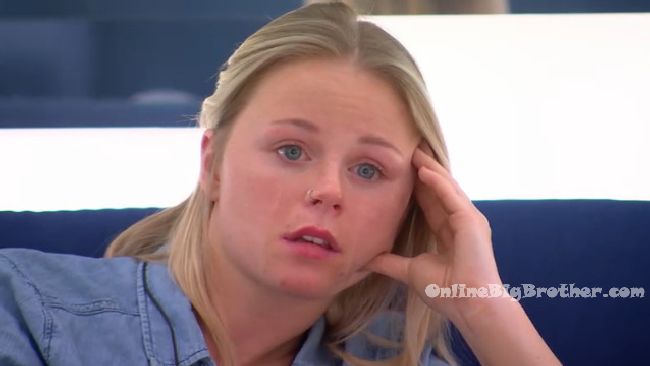 If you've found value in the videos and live feed updates this season, please consider showing your support by making a donation. ANY amount is greatly appreciated! Without your support this site and our spoilers would not be possible. Your donations go directly to pay for the considerable costs associated with running & maintaining this website.
Watch the Big Brother Canada 4 Live Feeds anywhere in the world with HideMyAss VPN.
[polldaddy poll=9390090]
Share it YO!!
Tweet