Click here for your CBS All Access – Live Feed 1 Week Free Trial!
7pm HOH room. Tom and Kato. Tom – God, it would just be so funny if the power somehow came into this right now. Kato – that would be hilarious. Tom – There would be some twist like if within an hour Lolo is up on the block and walking out the door. It would be sweet revenge. I don't think its going to happen. The best thing about today was when .. I thought it was pretty cool when I walked into the gym and told Ricky I know you know I've been trying to backdoor you for the last two weeks. We can stop being fake. That was pretty cool! Kato – 100%! Tom – I thought he would have respected it more .. you know?! All this talk about keeping it real. Kato – I thought you did it in a real admirable way. What did he do? Tom – he started yelling at us trying to kick us out of the gym. I thought everyone was going to respect the fact. Like okay we know your alliance isn't real. Kato – I think how you did it was great. Tom – I thought it was real. Kato – I really don't want to see anybody. Tom – lets enjoy our room.
7:30pm Living room.
Natalie, Kandi, Dina, Tamar, Lolo, Ricky and Joey are chatting about random things.
8:30pm Bedroom. Joey and Tamar. Tamar – I have a problem with her.. She doesn't understand that this is a game and we're not selling girl scout cookies to her. Joey – I know. Tamar – but you voted for me in the last time. And my whole thing is I feel that you're an excellent person. If I vote you in, I've got to feel that I have an ally as well. Joey – I know, people would be flipping like crazy around here. The only reason I voted for Ryan was because I knew it was 6-1 .. you know what I mean? I knew it was not even close. Tamar – would you have me as an ally?! Take me to the end? I would take you. Joey – of course. I'm cool with that. I'm not messing around. I don't play, you know what I mean. They fist bump and Tamar heads to the kitchen.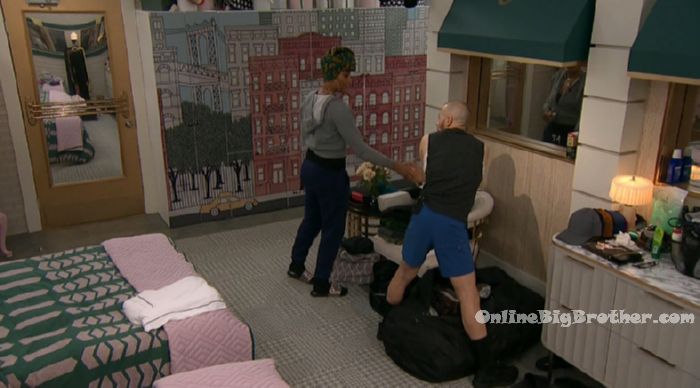 9:15pm Lounge room. Kandi, Lolo and Tamar. Lolo – since you're the only one talking to him.. Tamar – I'm not talking to him. Lolo – that's not an attack. Tamar – I don't like him. I don't f**k with him. I don't like the sh*t he says. Lolo – what I am saying is he came into the HOH room … and if they don't go or whatever.. at the end of this game there is a 12 person vote. And they will not win. So no matter how long they stay in this house if they even make it that long… There are 12 people that have to vote for them and they have f**ked their vote. We've been through two evictions .. and everyone saw what happened today Whether they cut the live feed or not everybody saw how they acted as grown a$$ men. There is not one lady here …that would vote for them. And also, Nat gave them that first win.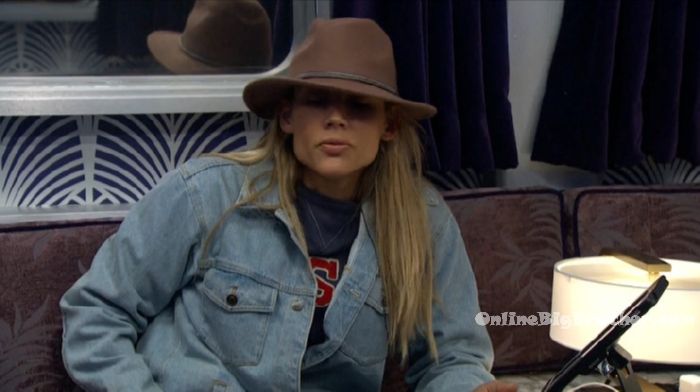 10pm – 12am The house guests are showering and chatting about random things.
Support this site by purchasing your Amazon goods through our links below. It doesn't cost you anything and we get a small commission off your purchase.
Amazon Canada
Amazon USA