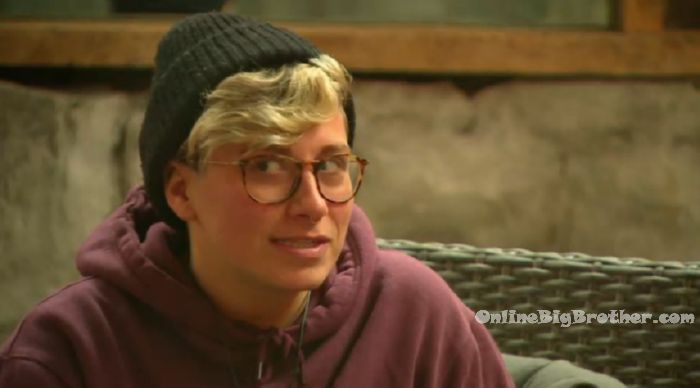 8:30pm Hot Tub. Kyra and Sam. Kyra – and now people are even more so telling people what they want to hear because they want to get peoples votes if they're in the final two, right? I also know that authenticity goes a long way. Maybe I shouldn't have snapped at Esti and said oh you're a good liar ..but I'm not going to get her vote either way. Sam – who cares. It doesn't matter. If I'm in the jury house, don't worry.. I will get everyone to vote for you. You know that. So I've been thinking about my speech .. I'm going to be nice. I'm not going to be nasty. Kyra – are you going to blow up anyone's game? Sam – no… Dane love the attention, so I am not going to give it to him. But I am going to point out that Esti is riding his coat tails. Help me with my speech. Kyra – keep it like your campaign. People have wanted me out since day 1. I have been the name to talk about .. if you finally do it .. who do you think will be the next name? Do you want to risk it being your own? If you don't .. do the smart thing and keep me here as a shield. Sam – I would like to say something to you and Adam for having my back every single day in this game. Will that make you look bad? Kyra – no, people know we have your back regardless. I just hope that Canada's watching and thinking I'm a good player. Sam – I did want to talk about Adam and say that even if I do walk out this door I feel like I've already won. Something like that .. something mushy. Kyra – its been 38 days and there have been highs and lows .. and you have always been a high for me.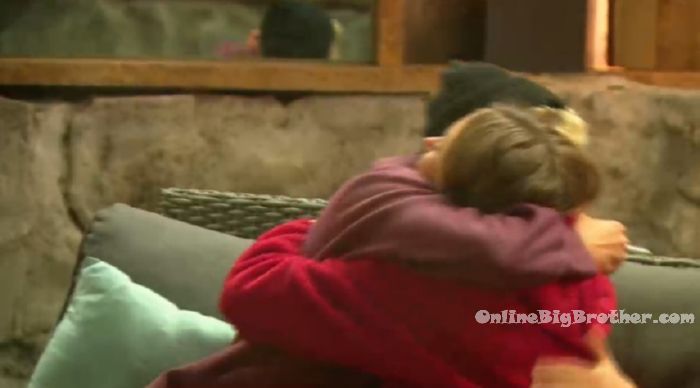 Kyra – If I win HOH I am stirring sh*t up! I want to tell you who I would put up but I can't. I will. Obviously not Adam, don't worry. Everyone else is fair game. Sam – Cory and Esti? Kyra shakes her head no. Put up two strong players so at least that way.. Sam – at least one of them goes. Kyra nods. Sam – Dane and Adam. That would be crazy. Kyra – Cory and Dadne. Sam laughs – that would be insane.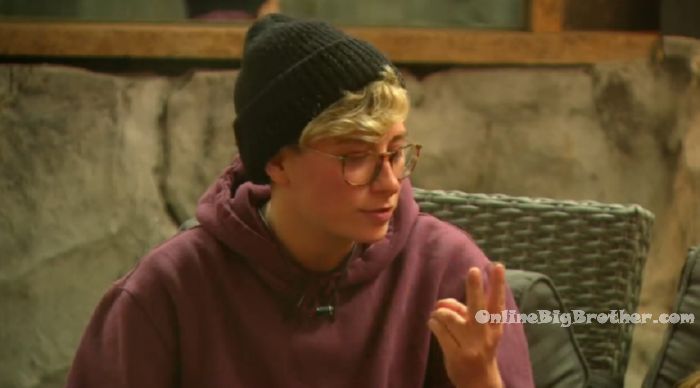 Next and Previous posts
Shortcut to Comments
Share it YO!
Tweet