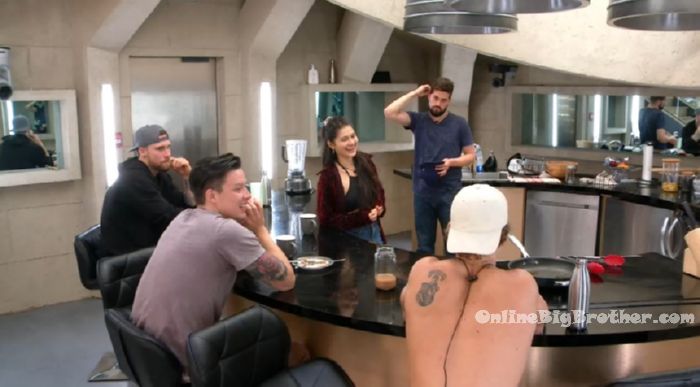 9pm Adam, Este, Damien, Mark and Dane are sitting around in the kitchen chatting about random things.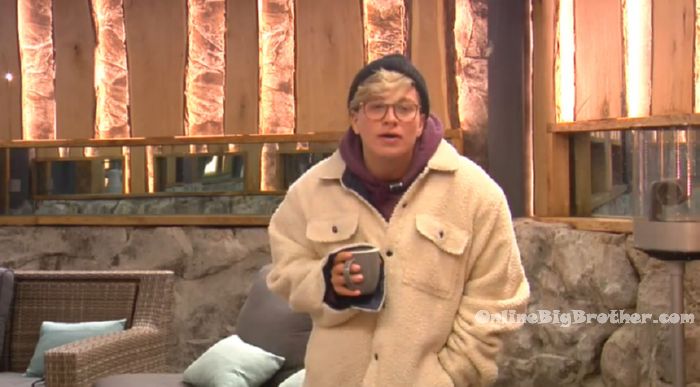 9:50pm Hot Tub room. Kyra is talking to the cameras. Kyra – Its a very interesting game. I've wanted to play it for a long time and I'm here and I'm playing it. I wish I had a little more power in this house.. but you have to work with with you have. So far I haven't had much power but I've been close to people with power. Very, Very curious which way its going to go. Literally anything can happen. I could win this game! I'd need a miracle. I will at least get second place. I can feel it .. but I want to win. I really, really, really want to win. I know we all want to win but… Kyra heads back inside.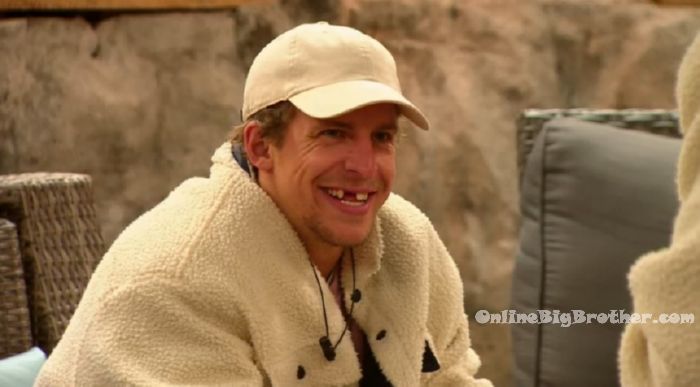 10:38pm Hot Tub room. Adam and Dane.
Dane – when did you find the power? When we were all locked in the room? Adam – when you .. did you find anything? Dane – that's when you found it? Adam – yeah. Dane – because you were going in and out of the DR and in and out of that room. Adam – but like I didn't actually use it till.. I don't know if I'm allowed to talk about that. Dane – I knew you found something. Adam – it wasn't that though.. I never seen the recorder till a couple days later. I found a black light. Dane – yeah you said that. Adam – and then I found notes. Dane – imagine if we crushed up one of the numbered boxes?! Adam and Dane head inside.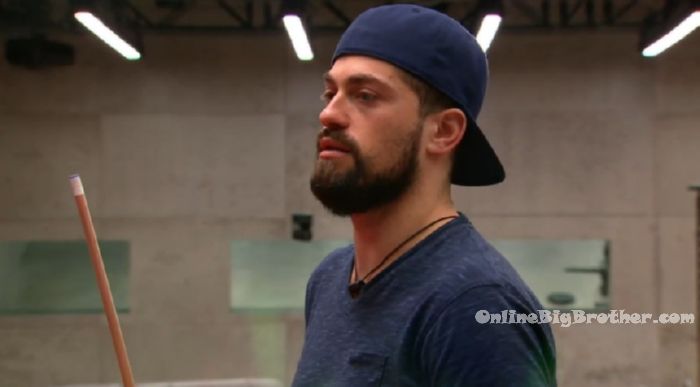 11:25pm Backyard. Dane and Mark playing pool. Mark – say its a triple and you win it .. what are you going to explain to Damien when you put up like Kyra? Dane – f**k it. Mark – like at that point you're like screw it? Dane – sorry guys. Mark – okay so lets say its a double? Dane – whoever wins POV .. better win POV. Mark – lets say its a double .. you put up Kyra and Damien still? Dane – yeah. Mark – if its a double its like really awkward. Dane- yeah because I've been close to Damien since week 1.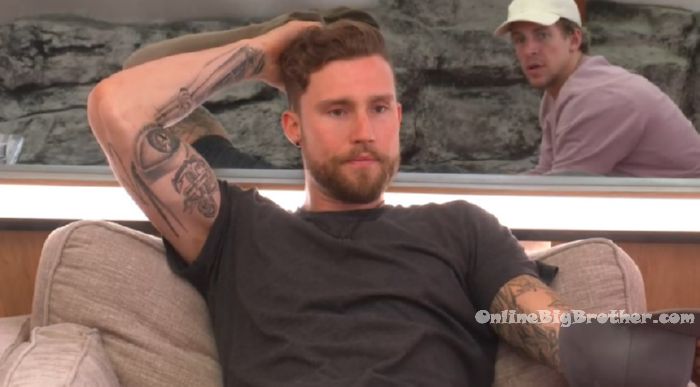 12am HOH room. Adam and Dane.
Adam – what are we going to tell them? Dane – who do you think you can go further in the game with. Adam – yeah but he's going to put me on the block. He'll be like Mark will put you on the block or something. Dane – no we'll be like Mark we all have a common goal of getting Kyra out ..but Mark is starting to realize that is only one person that hasn't touched the block. Adam – so we need to tell Kyra this .. this is what we have to tell Damien for this to happen. Adam goes to get Kyra. He gets her and comes back to the HOH room. Adam – we just wanted to tell you what we were going to tell Damien. Because he is probably going to think if Mark stays … if Mark wins he is going to want to put up Damien. So what we're thinking of telling Damien so that he feels comfortable is if you keep Mark .. we are all going to have a common goal to get Kyra out. That is not the case. You know that? Kyra – yeah. Adam – next week we want him out. Kyra – if he does win he will 100% put me up. Adam – he would put up Mark. We just can't let him win.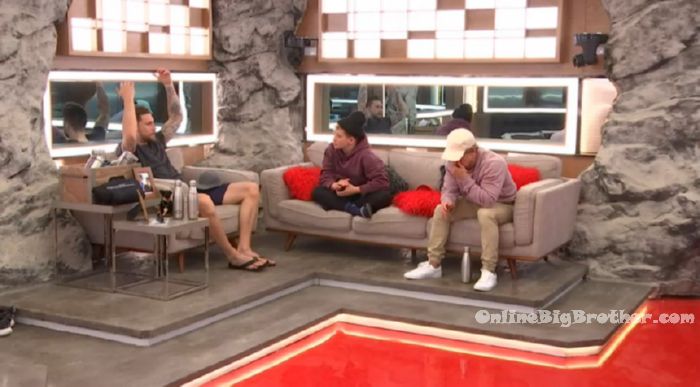 Help support OBB by making your Amazon purchases through our link below. It doesn't cost you anything and we get a percentage of what you buy.
Amazon Canada
Amazon USA