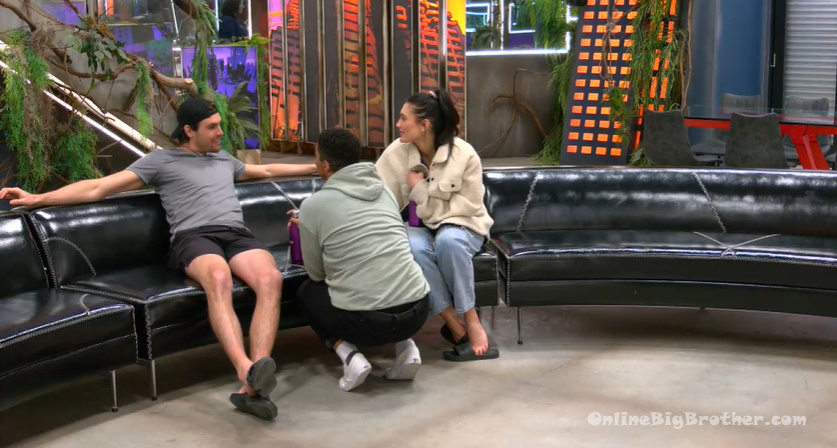 11:45pm Kyle, Austin and Breydon.
Kyle – when you were waiting for the setup? Breydon – yeah. They were like we're going to have to dive in there. Kyle – so they're probably nothing. Breydon – no they're something .. I don't know what. Austin – no, they found probably like 20 right now. Kyle – what?! Breydon – there are tons. Kyle – I just found it and then I showed Ron .. and then I got called immediately. He didn't know until just now. Austin – I saw you in there going like this. Kyle – yeah I was in there with Vic and I just looked at it and slid it into my pocket. What are the other ones? Austin – there's a lot. And they're all colours. Kyle – are they all 065? Breydon – no. R40. Austin – N41. B13. G12. Kyle – do you guys remember all of them? Austin – the ones that I stole. We found a lot! Kyle – when did you first find them? Like early, early? Breydon – yeah. Kyle – so I'm late to the party? Austin – yeah, we've known for over a week for sure. Kyle – did you try to take them out? Austin – yes. Breydon – yes, that's what I'm saying we did the same thing. Austin – I had four in my suitcase. Kyle laughs. Breydon – when she was HOH. Kyle – come on, that's hilarious. I just found one and I was like what the hell is this? Do you think its something. Austin – yeah. Breydon – of course. Austin – why would there be random bingo balls?! Kyle – I can't believe you had four in your suitcase. That is good sh*t! Breydon – I don't think it would be a secret veto because.. Kyle – yeah because then why the hell could bring them up. God! I find it two weeks later and I think I'm awesome. He laughs. You guys are jerks.. why weren't you telling me? Austin – I was going to eventually. Kyle – oh yeah!? Austin – we actually were .. we just needed to know for sure. Breydon – Beth doesn't know .. she keeps saying there's something with these balls in this room. Austin explains how she took the four but was told to put them back. Kyle – you're such nerds!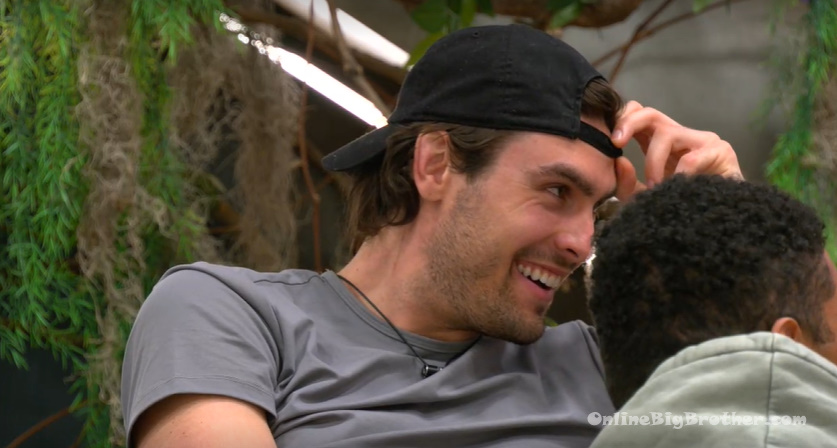 Breydon, Kyle and Austin head into the games room and talk to Ro about the balls. Kyle – I'm going to be looking for a secret POV all week. I'm going to be grinding! There is like a 5% chance this is just a smoke screen for a bigger play. Ro – I'm calling your parents when I get out of here and I'm starting a Kyle fan club. Kyle – there is still hope. There is still a little bit of shimmer. We still have the votes if someone else goes up.. that's not Breydon and Austin. At the end of the day if we win a comp .. we both might stay. Ro – my only concern is him putting Tera up.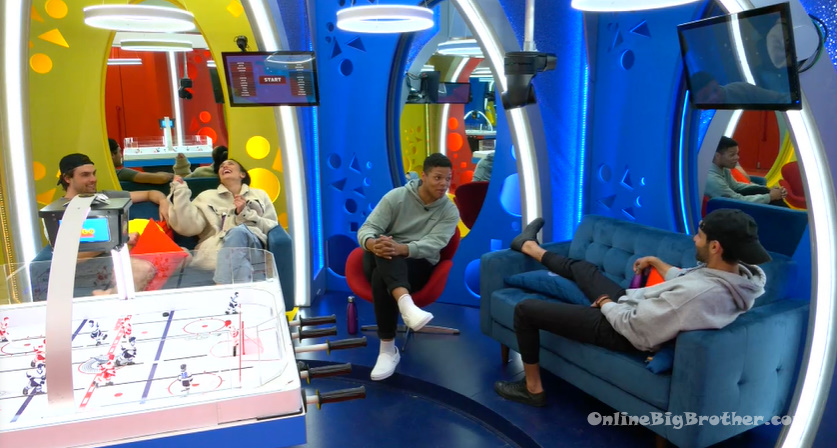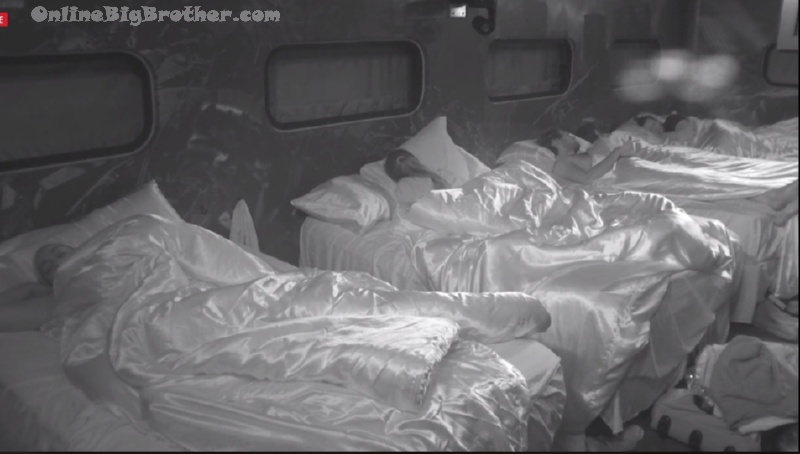 8:40 am Sleeping YO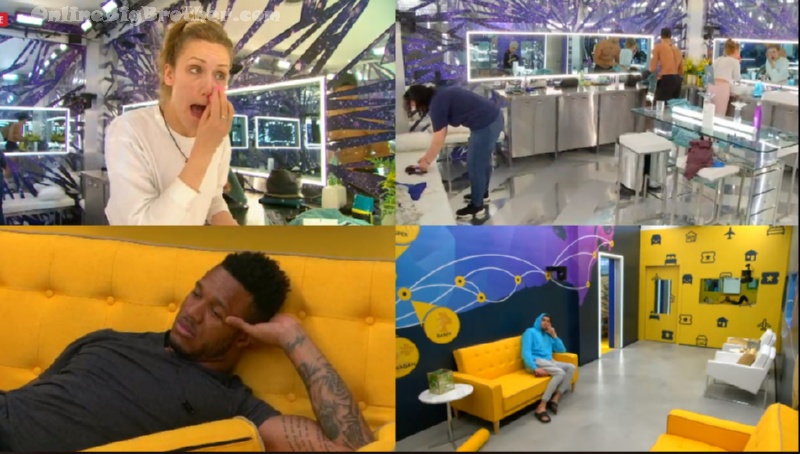 9:52 am Getting up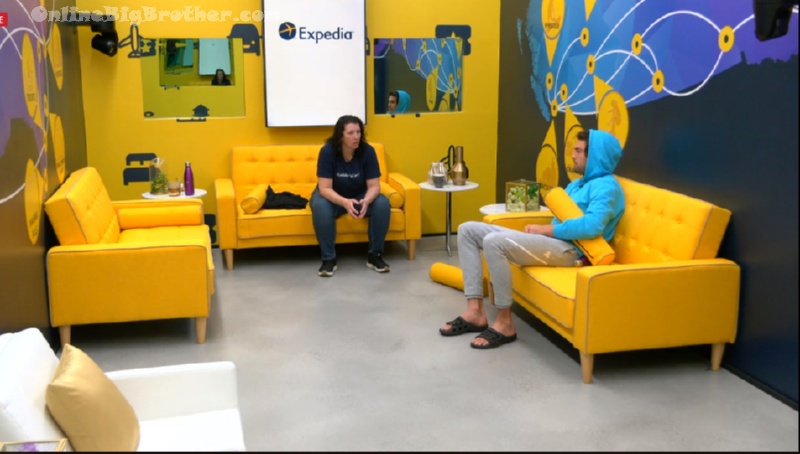 10:09 am Kyle and Tina
The expedia room is open again so everyone has been staring at the screen
Kyle asks Tina if he gets houseguest choice should he pick her.
Tina says sure she wants him to pick who he thinks is best for his game.
Kyle is unsure who the target is. THinks it's Ro but then second guesses and thinks there might be a backdoor plan.
Kyle hasn't played in a POV yet.
Kyle – hopefully, the draw is good.. Me Ro and two of you, Austin, Tera, Breydon, and Vic.. that's five.