HOH: Kyland
HAVENOTS:
Nominations: Hannah and Tiffany
Power of Veto Players: Everyone
Power of Veto: Kyland
Power of Veto Ceremony: ?
Big Brother 23 Houseguest Rankings – – RANK THE HOUSEGUESTS –
View the previous day ranks on the – Ranking Grid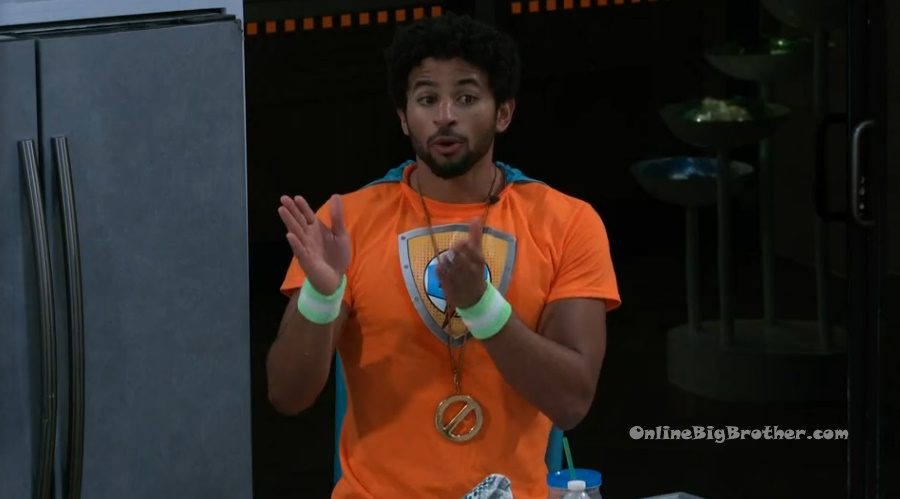 Kyland WON the VETO!
12:37pm – 6:37pm Big Brother blocked the live feeds for the BB Comics power of veto competition.
The house guests are in the kitchen talking about the competition. Xavier – you will watch it back and literally see me arguing with production for at least 8 minutes! As far as the attention to detail that sh*t was done. I laid them all next to each other so that I could see the differences so that when I went across it was easier to spot them. Azah – I thought I did that sh*t in 9 minutes! They all laugh. They each talk about the differences in each of the house guests BB comics. Tiff didn't figure it out before the time limit ran out.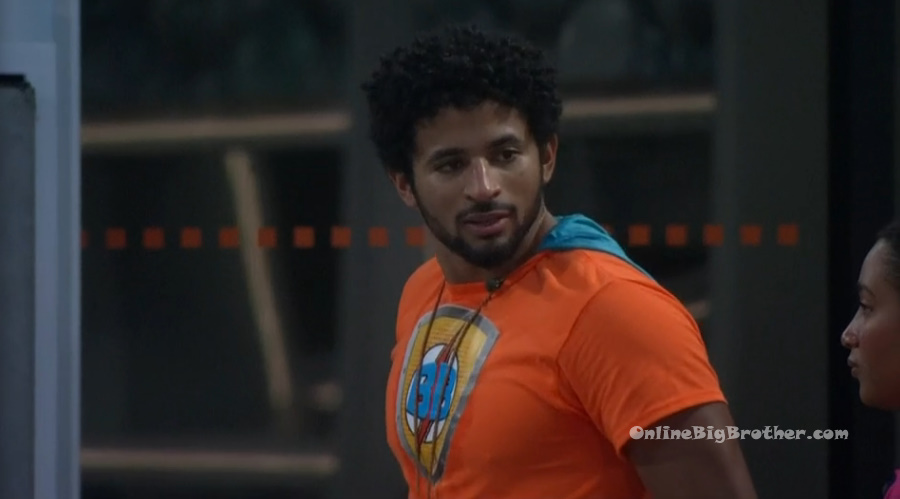 The house guests all sit around the table and then head to the living room to pose for "photos".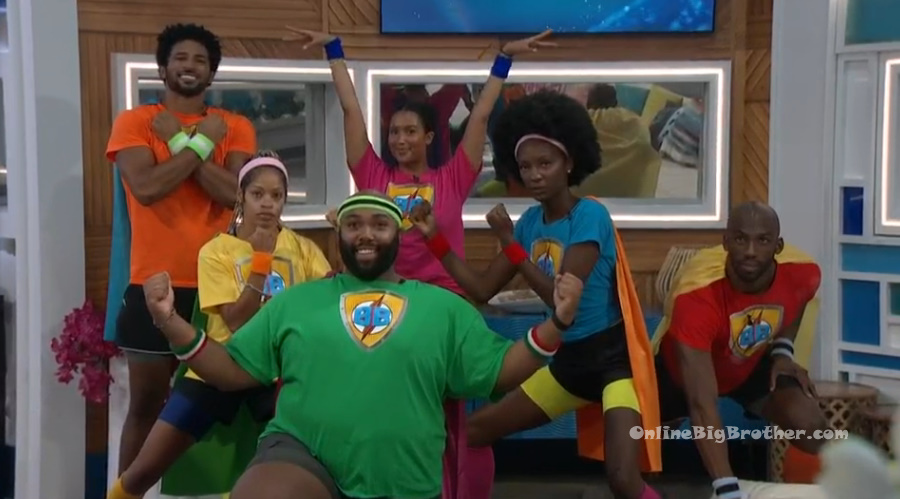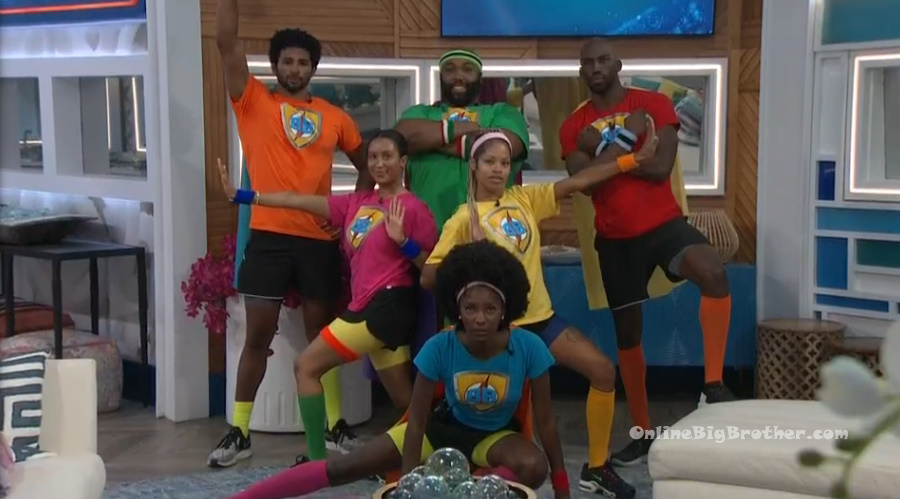 7:10pm Storage room. Big D and Kyland.
Big D – I will still ask you out on another date but I don't know how much longer I can keep taking this beating from you. Twice in one week. Ky – I didn't mean to. Big D – I was like oh they showed my time first so that means I am not going to get it. Ky – I thought I did it in 15 minutes. I thought I lost. Good job! Seriously good job! Big D – until you backstab me. Look at the face .. I already know it. As Ky is leaving the storage room Ky says now you're about to be.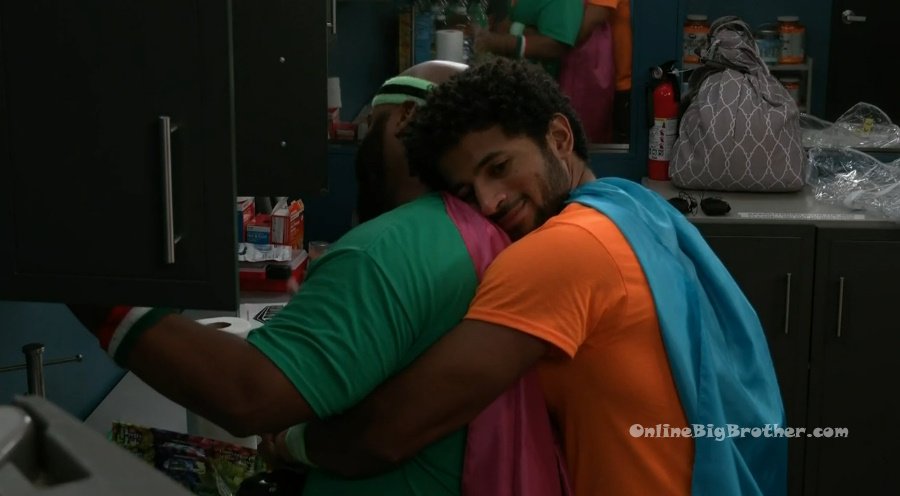 7:20pm Kitchen – The house guests continue to talk about the comp. Xavier – After this I have not
7:42pm HOH room. Tiffany talking to the cameras.
Tiffany – Everyone can go. I can't be loyal to anyone else in this game if he keeps me in this house and that's what I have to effectively deliver to him. Hoping that it lands, hoping that he sees it. Hoping that our relationship is not broken. Hoping that it can be repaired because right now nobody in this house can save me but him and we will see. I am definitely going to try. Nobody else can offer me anything. We will see.. its a tough spot to be in!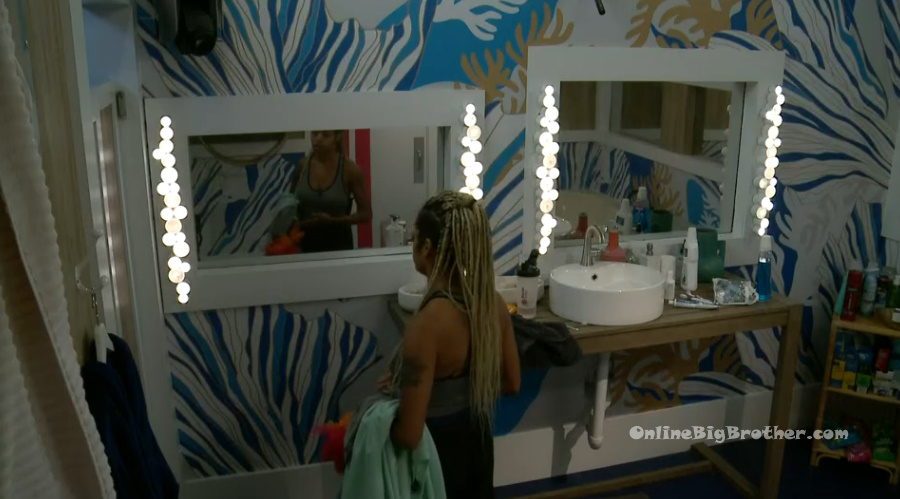 8:30pm – 9:30pm Dinner time.. Tiffany is still annoyed and wishes she knew where she went wrong in the veto comp. She figures she had everything right except for the order. They go through the order and all the right comic. Tiff – I was done! I was the f**k done! Ky and Xavier move to the living room and continue to talk about the comp and their strategies.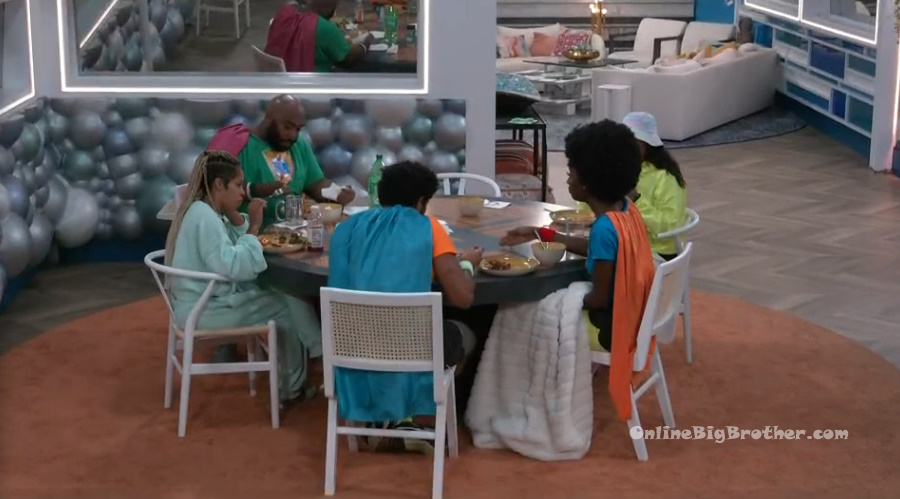 9:30pm – 9:38pm Bathroom. Hannah talking to the live feeders.
Hannah – so I am a bit upset with myself for not being able to win BB comics with is the comp that we just played. It just wasn't my comp to win and that is okay. Kyland won so chances are that he will leave noms the same. I do plan on offering him a deal if he uses the veto on me this week. Then I will vote however he wants me to vote. I will use the veto on him next week and I also plan on offering an official final two deal. If I do lose Tiff at the end of this week then I really have to reconfigure my strategy. I need to figure out how I am going to navigate through this game. How I am going to maneuver through this game without her. As far as whether or not I plan on honoring a final two deal with him…. I don't know. At that point if I am at final three and I have to make that choice I will make that decision then. If noms stay the or even if they don't I plan on offering a final three deal with Xavier and Kyland. My biggest regret has been trusting someone so much as an individual where you're believing everything that they say as fact instead of being able to objectively evaluate the game. I feel like I have given Tiff everything and she has given me everything. I have trusted her and she has trusted me and sometimes that trust has clouded my judgement. I plan on expressing that to Ky and Xavier. If you can't beat them, join them. I don't want Big D and Azah both sitting in the final three. They haven't really had to show their cards. They haven't had an active role in the Cookout. I don't want to strike any deals with Big D. I just want to make him feel comfortable.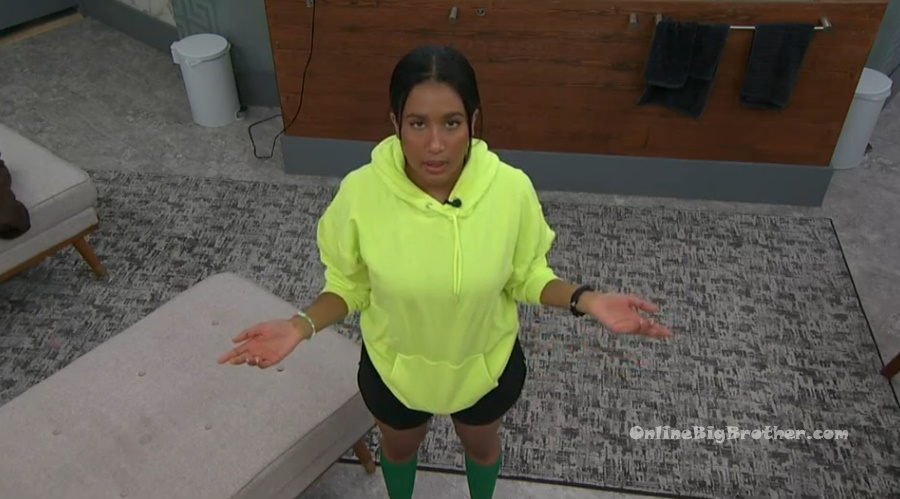 10pm Bedroom. Tiffany talking to the cameras.
Tiffany – I don't like to be a person that takes a long time to learn from my mistakes and unlike life in this house you don't have a lot of time. I need to be able to effectively have a conversation with Ky to allow him to understand. In order to stay in this house I need him …and I think he needs me too but he doesn't needs the me that is not going to be loyal or isn't going to trust him… that is going to challenge him on everything. I understand that. He needs me to be the best of me and if I want to stay in this game I don't have any choice but to be that. That is the conversation that we have to have and I hope that he understands that. I plan to keep my word to him for keeping me in the game. I am definitely not going to give up. He has a lot of other competition out there. I know he wants to take a competitor to the end.. based on today I might be out of the running. I can definitely have his back and always vote for him. One thing I will leave here a better person.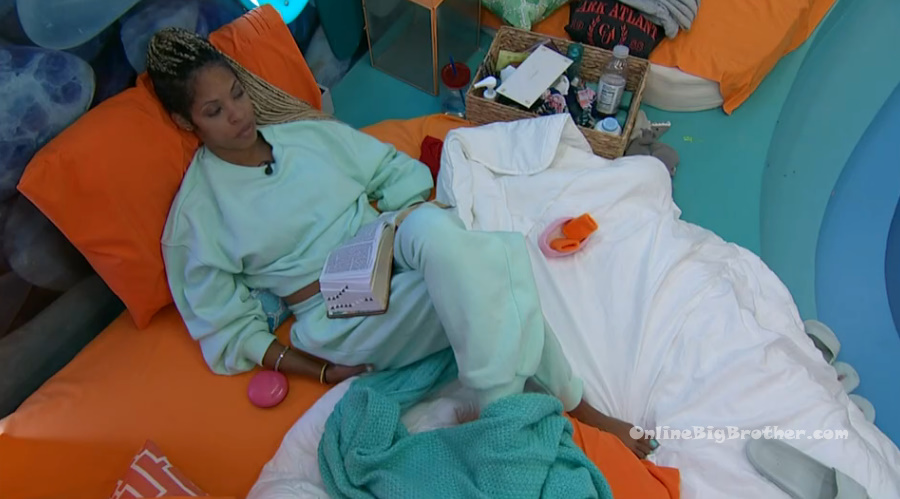 11:30pm – 12am HOH room. Hannah, Xavier and Big D
They're talking about the evicted house guests and past events of the season.
Please consider a donation to keep the madness going. Thank you to all those that have contributed 😉