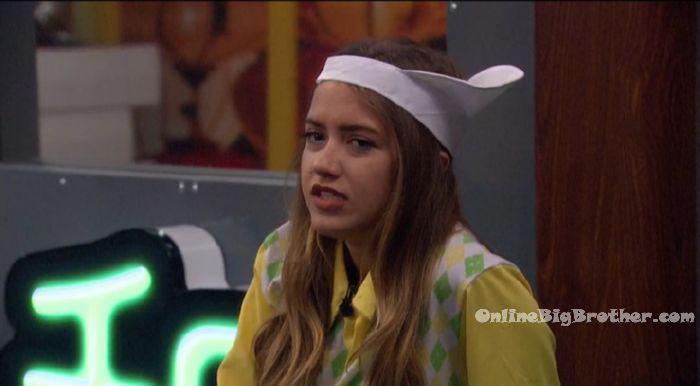 8pm Bedroom – Shelby, Alex, Morgan, Whitney and Monte are talking about their diary room sessions. Monte – and say y'all can trust us because clearly y'all (America) can put us up if we don't follow through with what we're promising. Shelby – America's a player. Monte – they are basically. How terrible .. that America could win .. how horrible. America votes themselves. Man when you're a havenot you can't fake anything. Like there is no way I could go fake be nice to Kryssie or Danielle.
8:30pm Bathroom –
Kryssie and Justin are talking. Kryssie – I guarantee that Shane is telling all of them that he is going to vote for me. Justin – he is. Kryssie – he is telling them that he is voting me out so that they don't think about switching votes. Justin – that sh*t crazy. He told me he was going to tell all of them he was voting you out so that people would stop asking him. Justin – I want his a$$ out of here. America you don't want his a$$ in here! Get his a$$ out of here! Kryssie – I cannot go home before someone that hates someone for no reason. Justin – you haven't done nothing to nobody. I don't know why they're trying to do that sh*t. Kryssie – because they know I'm smarter than most of them. Justin – we have to be HOH this week .. or its going to be f**king crazy! Kryssie – Shane is trying to get rid of me but what they don't know is that our entire side of the house will vote to get rid of Monte. And America WILL vote to get rid of Monte. I hope America is watching them sit around being co*ky f**king bastards. Shane, Danielle, Neeley and Jason join them.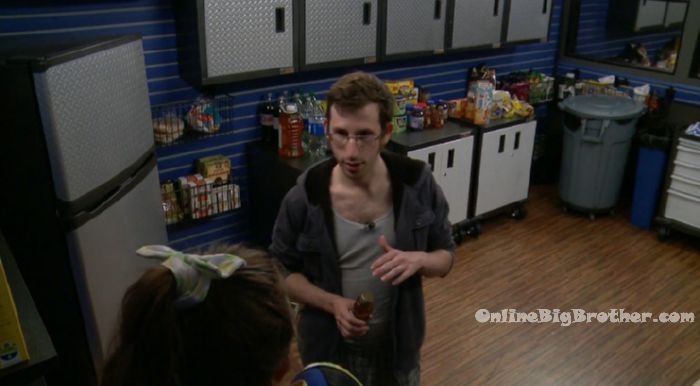 9:50pm Storage room – Scott tells Shelby – as far as I'm concerned I'm not talking to Shane about game unless he comes to me. Shelby – what are you going to tell him? Scott – That I'm voting out Kryssie and also that he could hide his vote. The thing with America's vote we can hide our vote and no one would ever notice. At this point we don't need to do any more campaigning. At this point there's a 50% chance America votes out Monte.

10:30pm HOH room – Whitney, Morgan, Alex and Shelby. Morgan – we need to literally tell Scott that if he wants us to have his back in the up coming weeks he has fill us in on things or shut up. Shelby – what is he thinking? Alex – he needs to shut up. I am stunned that he is interacting with the other side. They really do think that they're the brains behind this when really we're the ones running this. We need to be like Danielle is not the target now. Alex – our best bet is trying to trick Shane to voting out Kryssie. Kryssie is probably fuming at me thinking we want her out when we don't. Whitney – Justin thinks you y'all are still voting Kryssie. Alex – we just need to stay away from that group until after tomorrows nominations because the story could change. Alex – he could go back to making deals with the other side of the house after we've been the only one talking to him (Scott). Whitney – if he did, he is the worst human being in the world. Alex – if he does, he deserves the snake award. Morgan – how would that benefit him? Alex – I don't trust Shane. Monte joins them. Alex – we're a little freaked out about Scott. He is talking to Shane again. Monte – Shane approached him. Monte – honest to god thinks Kryssie is going. We're good. Shane thinks Kryssie is the target. Monte – I want Shane to stay in the game but I can't trust him any more. He's a friend on the other side. Scott is 100% with us. Alex – he needs to talk to us before he talks to anyone. Monte – four votes are the most I am going to get. Morgan – if you walk out that door you should blow up his game.
11:30pm Kitchen – Shane and Monte – Monte – part of them think I am out, if America votes me. They're thinking there are five votes for me .. and I out. Shane – if I vote for Kryssie. Monte – if you do that, then I'm good. Monte – if you talk to them and they say they're voting for Kryssie.. then you could say you're voting for Kryssie to save me. Shane heads outside. He tells the others (Danielle, Kryssie, Jason, Neeley) that Shane thinks the girls are voting him out. Danielle – he is paranoid. He is as paranoid when he was HOH. Kryssie – that freaks me out because those are the two girls that come to me and told me I was safe.
11:35pm Havenot room – Morgan and Monte talk. Morgan – I think we should tell Shane that we're voting Kryssie. I'll be like I know Alex put up Kryssie for a reason so I'm going to respect her decision and voting for her. Morgan – going forward Shane will never trust any of us.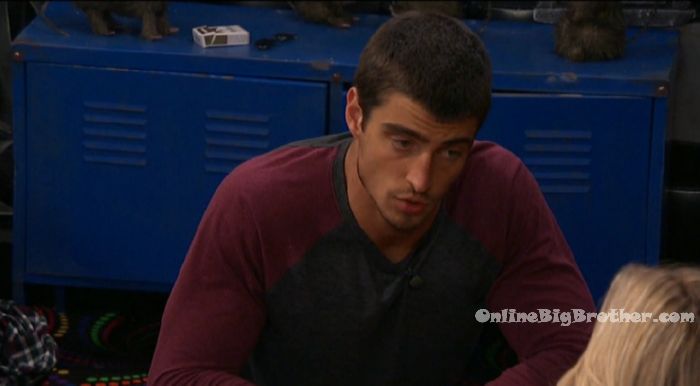 12:10am Storage room Shelby and Alex. Shelby – is there anything else I need to do? Alex – no, they just can't find out that we're targeting Danielle.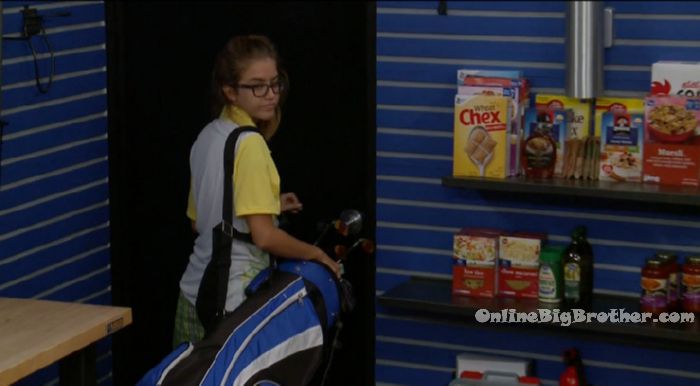 12:30am – 1:30am Backyard – Shane, Danielle, Kryssie, Neeley and Jason are talking about random things. Kryssie – I hope I'm still here. Shane – I'll get Scott tomorrow. Kryssie – as long as we have him and Whitney.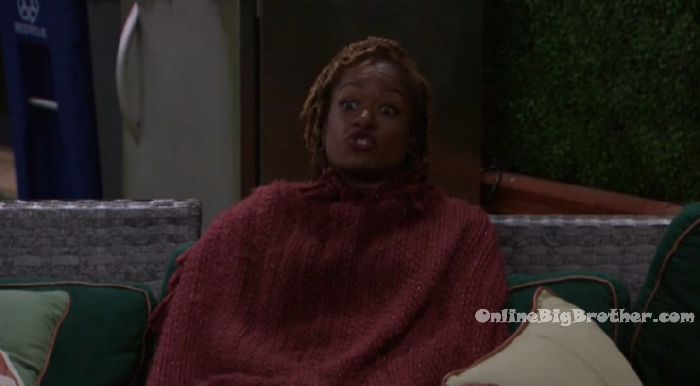 2am Backyard – Kryssie, Jason and Neeley. Jason – as long as Whitney is telling the truth which I believe she is. Neeley – I think she is, she hasn't given us any reason she isn't. Jason – And I still think that America will vote Monte out. I think you're (Kryssie) going to stay. Kryssie – I think Shane has a really sh*tty poker face so I would know. I think Danielle would be pissed at him if I were to leave. Neeley – we got this… we just need to win.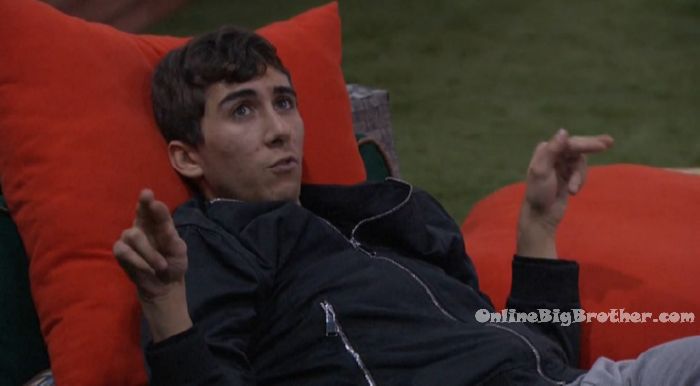 2:10am Shane and Danielle making out with some heavy breathing and moving under the covers.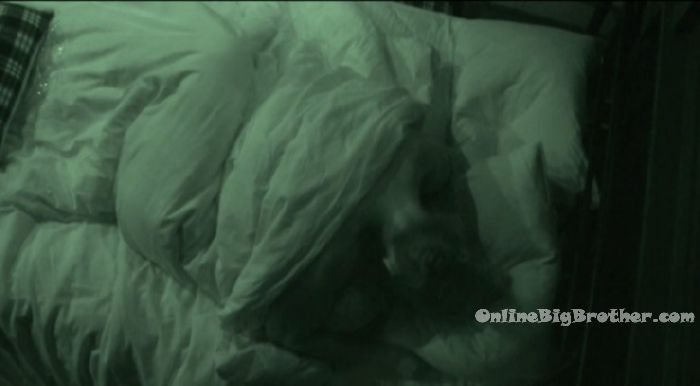 Shane & Danielle "making out" @bigbspoilers #bbott pic.twitter.com/k7d2l76gKP

— Dawg (@DawgsBigBrother) October 12, 2016

3:30am All the house guests are sleeping..

[polldaddy poll=9548195]