Head of Household: Tera
Nominations: BETH Breydon and JED
POwer of Veto Winner: Jed
Power of Veto Ceremony: Jed uses the veto on BETH
Have nots : Beth, Ty, Jed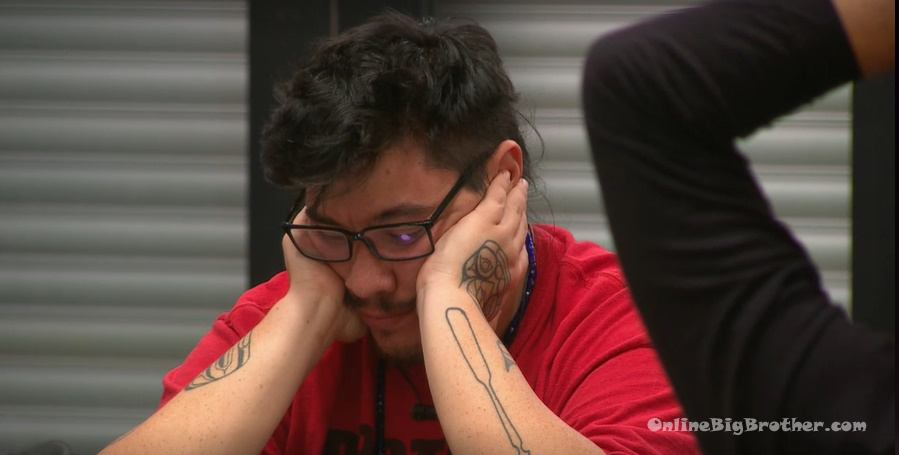 11:15pm Kitchen. Keifer, Ty, Tera, Jed, Breydon. Keifer – On day 53 the house guests had the most unexciting pizza party of the season! Tera – every other time we've gone wild! Keifer – that was a nice little treat though. Tera – it was. It was! Ty – what is wrong with us. Ty and Jed move into the expedia room to study the days / events of the season.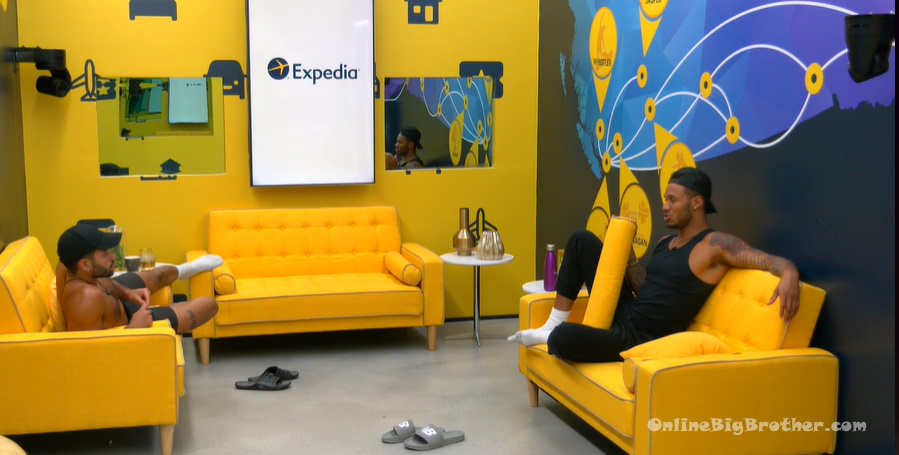 Ty – say Tera stayed and noms remained the same last week. Do you think Tera would have went home or Tina? Jed – I don't know .. what do you think we would have done? Ty – I think we might have come to the same conclusion. Jed – because at the end of the day Tina is just as close with Keifer. Tera is more of a sh*t disturber.. so its like which one .. you know!? Ty – so say Tera was here with Keif. What would have been her move? Jed – I actually don't know. It would have been one of us and probably Breydon? Ty – maybe yeah. Jed – it would have had to have been. She's not putting up Keif. Jed – that is one thing .. I know that Tera is so sketched about next week because she can't play.. so I know she is cutting .. she is cutting deals with people. Ty – the weird thing is, she's not asking me for one.. which I thought was strange. Jed – I know. I feel like she hasn't asked either of us for one. It makes me worried because Keif is in there a lot. Breydon has been in there a lot. Like what are they saying ..what are they doing? Ty – she was like you know I could have put you up at any time .. and I was like yeah, I respect you for that Tera. She was just like well I hope you know but she is not like yo keep me safe next week. Jed – exactly. Ty – she is like its all good. WHY is it all good?! Jed – have you talked to Keifer? Ty – he just said that I'm good for his game… he thinks but he hasn't said anything else. Jed – he told me he would put Tera. Ty – did he? Jed – yeah. Even if Keifer won HOH .. it doesn't matter ..its still us. Jed – I know. They continue to play out scenarios. NO one should beat us.. I just have to make sure my days are on point. We can do it .. we just have to stay solid. Ty – we're almost there. Beth joins them. Beth – I do feel like her wins are flukes. I don't think she was playing weak in the beginning.
10:00am Wednesday
It's waffle Wednesday the houseguests are just getting up. There will be no updates from us until this evening.