Head of Household: JED
Nominations:Tera and Tina
The Power of Veto Players are: everyone but BReydon
POwer of Veto Winner: Tera
Power of Veto Ceremony: ?????
Have nots: ?????
Big Brother Spoilers – Tera will use the veto on herself and Kiefer is the planned the replacement nomiantion. I predict massive waffling this week.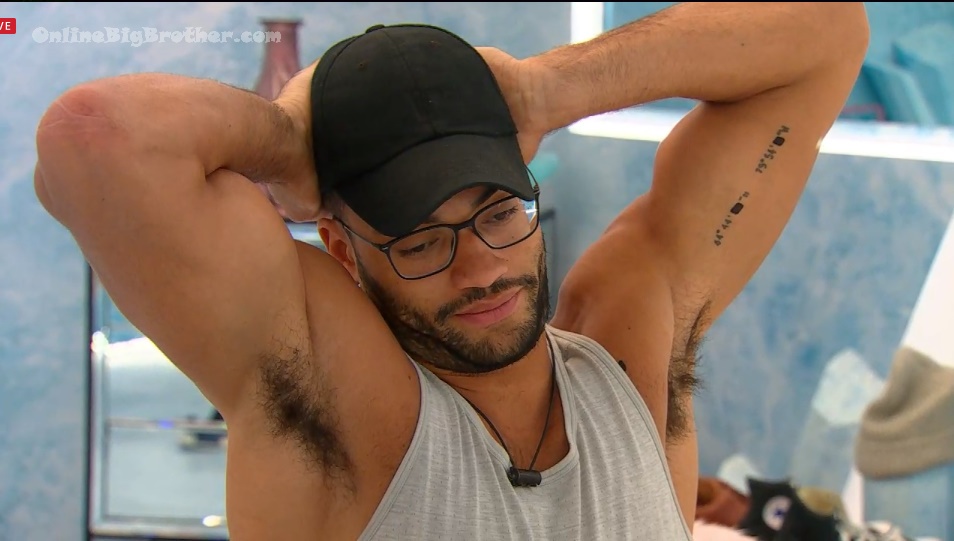 9:44 am Jed and Beth
Talking about Tera getting spooked if she finds out Kiefer is going up. Jed considers what if Tera doesn't use it.
THey're surprised nobody took a shot at them. Jed explains it's because they were in power the entire time. V had a chance but she didn't take it.
Jed says Kiefer is "technically" coming for them because in final 5 he can beat them in comps and will put up the three.
Jed – I think about it as if I am watching as a fan. what's the best move?
Jed – emotionally it would be Breydon, strategically it's Kief
Jed – I told Ty he has to lay up with him more
Jed – he was like YEAH I will take one for the team
Jed – I wonder if Ty wins HOH him and Breydon will be in here then we would have the defender to ourselves and they (TnT) would have destiny to themselves. It would be two, two and two
Beth – WOW
Jed – that could be fun
Beth – we could go nuts
They laugh
Jed – we can just into different beds to switch it up
Beth – Oh my god the f*** shack in there
Jed – they change the name on the door the smash sack
Jed – the slop shack..
Feeds cut..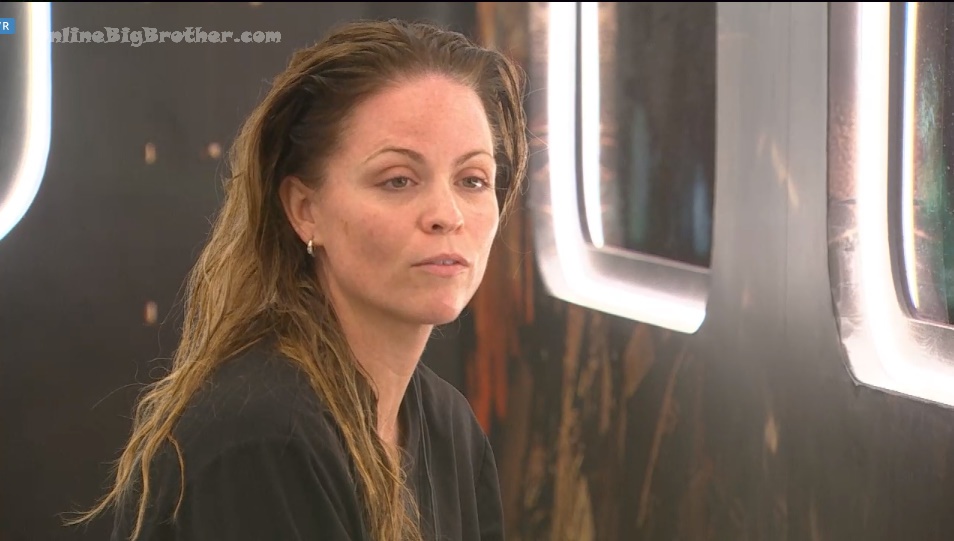 11:38 am Tina and Tera
Tina saying the conversations closer to eviction day will be more important. They seem to think Breydon is the replacement.
Tina – even at the end of the day if they are changing their minds they won't tell me
Tera wonders if Kiefer has the same conversations with the two sides about "Winning"
Tina – No
Tina brings up Kiefer bragging about all his wins being more than Rohans. Suggests this isn't a good idea for Kiefer because it's putting into everyone's head he's a threat.
Tera – did you come here to win
Tina – I would like to win of course.. why not why would you come in here and not want to win
Tera – I came here for MONEY
Tera brings up the other side saying she should be happy to make it this far it's an accomplishment.
Tera – straight up it's another pretty boy situation but they have a different f***ing name and that season pissed me off so bad.. so bad
Tina – I wold just hate for him to go out like that (Kiefer)
Tera – at the end of the day he's in the best position in this house
Tina – hands down
Tera – that is why he's is openly, vocally telling everybody he's going to win.
Tina – that's a bad move on his part though he shouldn't be doing that he should be deflecting away from that
Tera – you would think
Tina – I wouldn't be that confident
Tera – with those guys and their egos, I can't see them.
Tina – they want to get to the end and say they made a BIG move. What's a big move right?
Tera – it's not Breydon and it's not you
Tera – if they do that to Keifer (put him up) it's got nothing to do with us it's because Keifer is non stop talking about how he's winning this game.
Tina – he needs to shut it down
Tera – I love Kief I don't even have the ego these guys have and it's bugging me too.. all their egos are pissing me off.
They bring up Kiefer acting like he doesn't know the "Bingo numbers"
Tina – Kiefer knows a lot more than he's letting on
Tera- we got to start winning next HOH has to be me or you. it can't be Keifer. In every scenario, we go up.
Tera – if they don't put up Kiefer that means Kiefer is heavily protected by both sides. IF nobody takes the shot at him the will win
Tera – I feel like Ty will fight for Breydon, Don't yo see they are really close. Don't yo see that Ty sees Beth and Jed are a thing?
Ti a- Kieder might be his thing to
Tera – Keifer told me his rid or die is Jed
Tina – how long ago
Tera – when I was sitting on the block next to V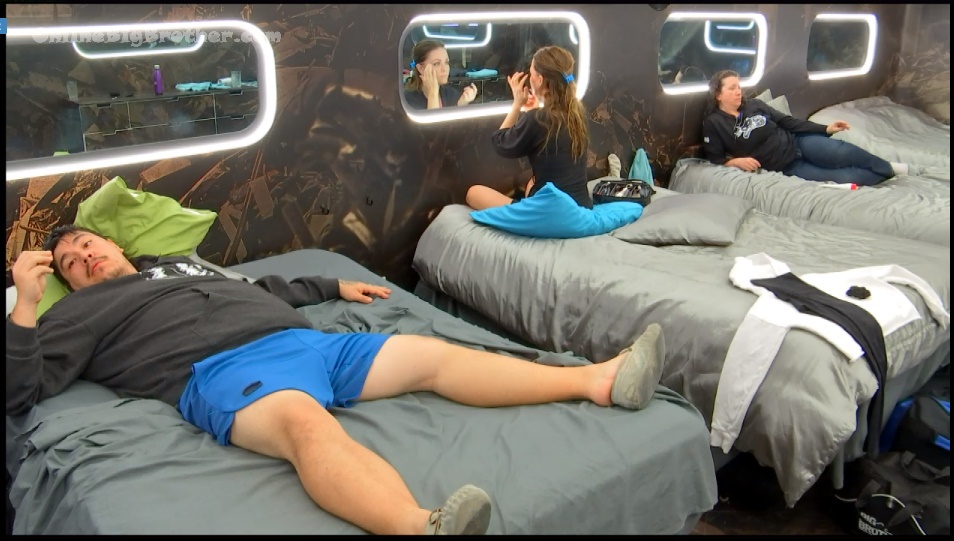 Kiefer joins them..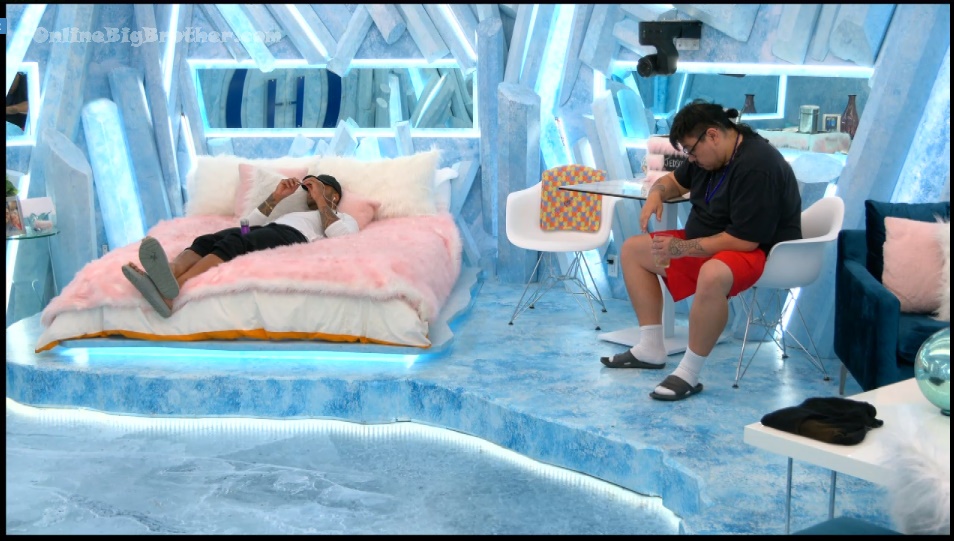 3:30 pm Kiefer and Ty
Ty – Time is going by real slow
Kiefer – I feel helluva anxious today
Ty – why?
Kiefer – I dunno
Ty – about what?
Kiefer – I dunno maybe I just have bad anxiety today
Ty – is it a bad feeling
Kiefer- yeah
Ty – ohh shit
K – I know
Ty – when was the last time you had a bad feeling
K – When I went up on the f**Ing block
Ty – seriously .. no another time recently,… what the f* was is?
K – Oh Ro won the veto.
Kiefer – I don't think I am going on the block
Ty – I don't think so either
Ty – do you think somebody has A power?
Kiefer – if Vreydon has a power we'll flush it out here and send Tina out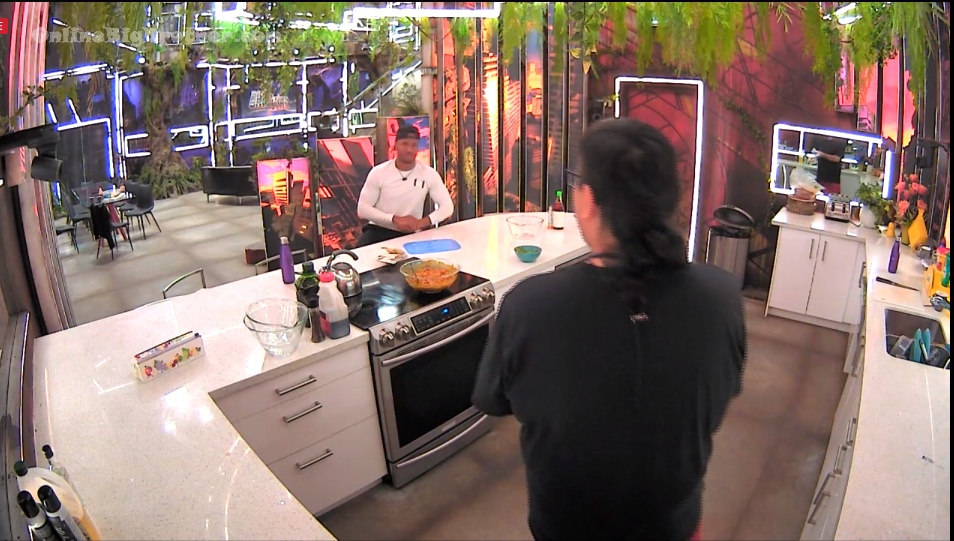 6:50 pm Ty and Kiefer
K – I just hope my loyalty gets me far cause there was times I coulda..
Ty – burned us
K – So many times. I stuck my neck out for us.. All of us. I just don't want to get done TOO dirty. I want to be taken out by one of you but not when there's 3 other f***ing people left in this house
Ty – I know that's what we always said
K – I know where I stand in the four
TY – I know where I stand
K – I'm the four, I get it
Ty – I'm the third wheel on a vehicle that's not a good situation is it?
K – I feel like I'm getting drove by
K – Its all good I can hang my hat and be proud of what I did in this game.
Kiefer says BReydon is very comfortable and that is making him feel uncomfortable. Keifer wants to tell Breydon, "After the POV ceremony of course"
Ty – tell him what he's going home
Kiefer says Blue line and Tera are getting in his head telling him he might go up.
Kiefer – I've just done so much for the squad
Ty – I know, put in so much work
K – F*** I don't think he'll do it.
Ty – Jed's a loyal guy
K – I hope, I'm down to compete against you, Jed and Beth. If I go I go. Obviously, the odds are stacked against me.. when I go against you guys.
Ty – Why do you say that?
K – there's no way I get kept
Ty – You can win HOH
K – that's the plan
Ty – even if you don't win HOH you can win Veto
K – that's also the plan
Ty – at that point it's whoever wins
Ty points out you can understand how someone would want to take the path of least resistance at final 4.
K – I hope he's still, if you want to be the best you have to beat the best.
Ty – that's how I always thought
K – I'm down, If I win HOH next week I'll prove it YET again
Ty asks why is Kiefer worried about Jed.
K – I dunno he's just not looking me in the eye lately
K – Like something's changed
Ty – since when?
K – Since he became HOH
Ty – isn't that crazy how that can happen?
K – YES Yes.. it is what it is.
Ty – they always say that the block and HOH can change people
K – whoever wins these next couple comps will win the game out of the 4 of us.
Ty – that's true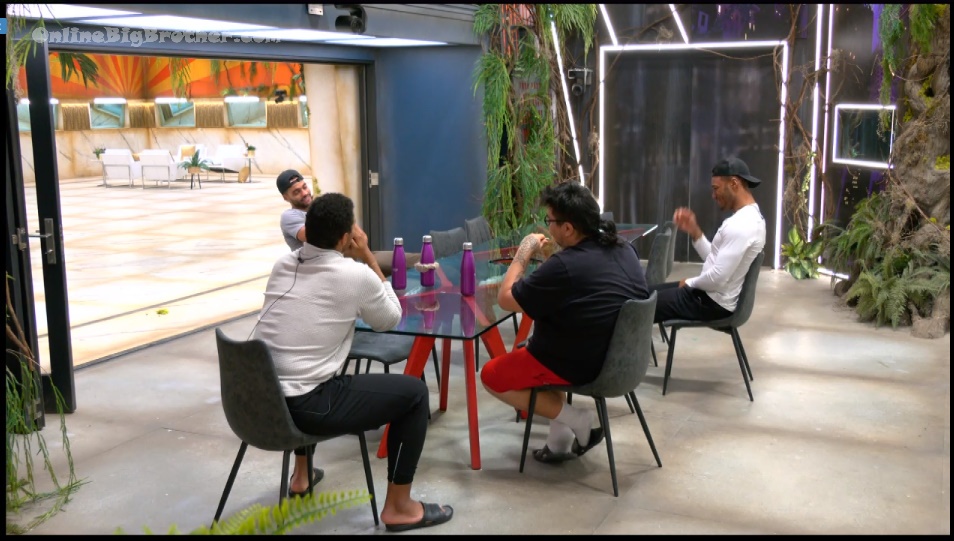 9:30 pm family dinner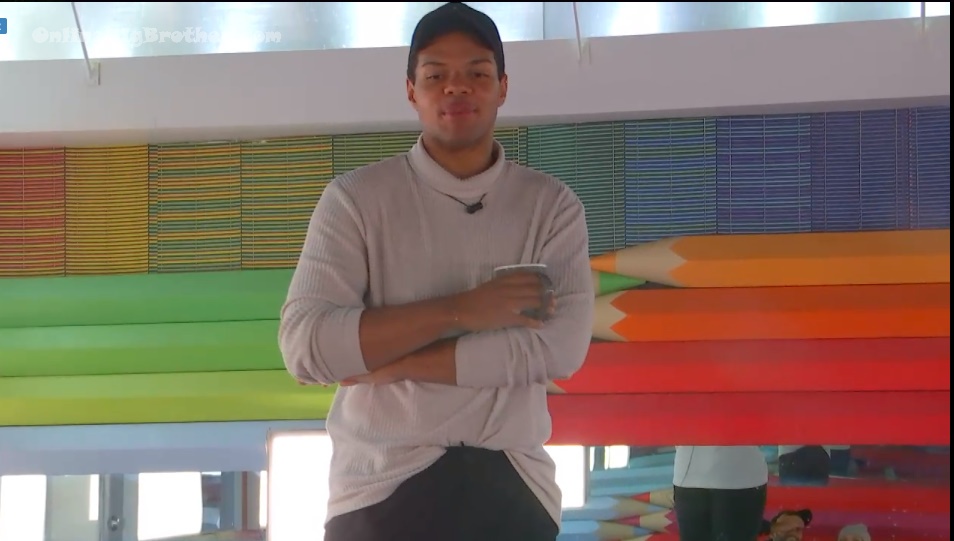 11:05 pm Chilling
1:40am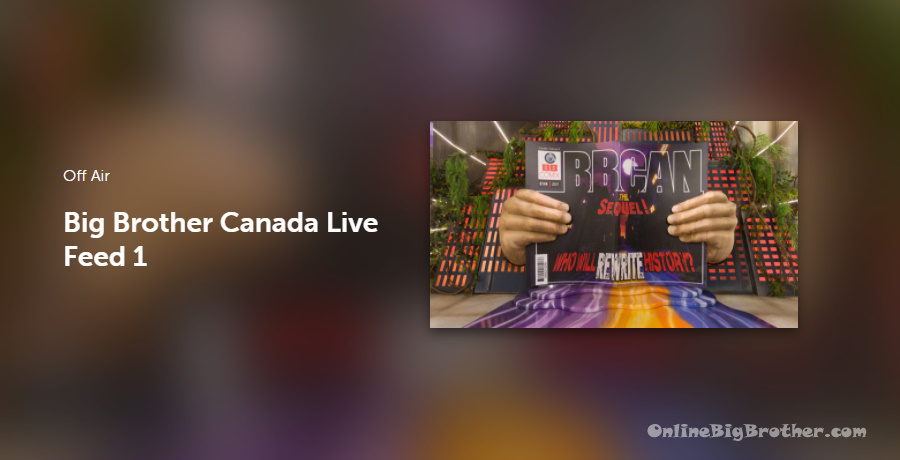 Feeds are off air..
11:15 am Feeds down until Noon apparently..