POV Holder:
Godfrey
Next POV
May 29th
POV Used
Yes
POV Ceremony
April 26
HOH Winner
Pili
Next HOH
April 29th
Nominations:
Sindy and Brittnee Godfrey
Have Nots
Brittnee, Sarah, Kevin, Godfrey
POV Players
Godfrey, Pilar, Sindy, Willow, Bobby, Kevin.
Host is Sarah
(you tube is very slow tonight these videos are still processing)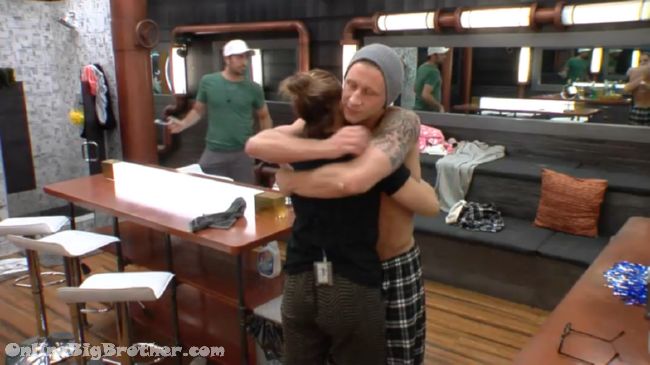 12:44am Bathroom Bobby, Willow and Bruno
talking about Zach making deals with everybody. Willow says he's playing too hard. Willow sas if she wins HOH Zach and Kevin are going up right away.
Bobby agrees that will break up a showmance either way.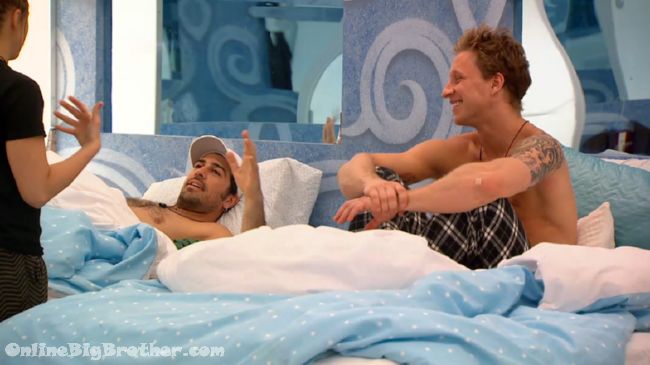 12:46am Bedroom Bruno and Bobby
Bruno says the diapers only have 3 votes. There side has 5 votes. Bruno does think Sindy is good for them the only problem her mouth he says if if Sindy would just shut her face she would be better on their side because he doesn't know where Brittnee's head is at.
Bobby – I want Brittnee to go home now that I think about it. (He's scramble brained right now)
Bobby says the reason if he's up against Sindy she will go home he can't say the same if he's up against Britnee he thinks she would stay.
Bobby changes his mind says he doesn't trust Sindy she has a better chance of going with Zach if she stays.
They talk about their targets next week. Bruno is going to target Zach and Kevin
Bruno – I'm going to say it straight to their face F*** you
Bobby says Willow will never f***k them over he trust her a lot.
Willow joins them..
Willow says that Kevin knew about the chop shop before Sindy told him.
Willow brings up When Kevin was with Sarah driving the car (in the task) he asked her 'Can you believe Willow lied to you for so long" And Sarah's reply "So long"
She tells them how glad she is they took out Jordan. Bobby says Zach and Jordan played too hard.
Willow – He (Zach) actually talks down to me if you've noticed
They tell each other they have trust 100%.
Willow tells them everyone is back and forth about Bobby's veto.
Willow says she's not working with Zach she calls him a piece of crap "He might as well sh1t on his hands and give it to me"
Bobby blames Zach for the demise of teh chop shop
Bruno says it's Ashleigh, Zach and Kevin against all them in the HOH. They laughs at what they are going to say to Zach and Kevin when they win the HOH. Bobby says he feels bad because Kevin is such a nice guy.
Willow – No he's not.. he's not.
Bobby wonders what kinda game Kevin is playing.
Bruno explains they have the two shomance an they are trying to use Bruno and Bobby as their bigger target. Zach is making Bobby out to be the biggest threat in the game.
Willow says that Zach is not a nice guy.
They all agree 100% Zach/Kevin going up.. (Lot's of bro talk)
Willow leaves.. Bruno says he should be making out with Willow, "Willow's a cutie"
Bruno – I'm glad she's with us
Bruno and Bobby note how Zach was starting to get shady early on in the game. Bruno says they could have walked to the final 5 with the chop. Willow comes back. Bruno tells her he's so happy she's with them.
Bruno – I love the fact that everyone is like F*** the showmances now
Bruno – we've been f***k the Showmance for ever but the problem is people were sucking D***k so much
Willow tells Bruno Jordan volunteered to be put up. Bruno loves it says Jordan was so cocky and to do something so foolish.
Willow – Kevin just runs around making weird noises and Dry humping Pili.. has anyone had a real conversation with him"
Bruno – Nope I've never had a real conversation with him
Willow brings up a conversation Sarah and Kevin had where Kevin said "Pili's nice to cuddle but I've never been with a Sarah before"
Sarah's response was "You wouldn't know what yo do with me"
Bruno asks Willow if it's better to keep Sindy. Bobby says Sindy will hop sides.. They laugh that they'll talk the Diapers into keeping Sindy then evict her Blindside back to back.
Bruno mentions they need to play it cool with Zach and Ashleigh. They laugh at the final 7 alliance with 10 people in the game. Willow says htey might as well call it the Bomb Squad (Notorious BB16 alliance which included most of the house)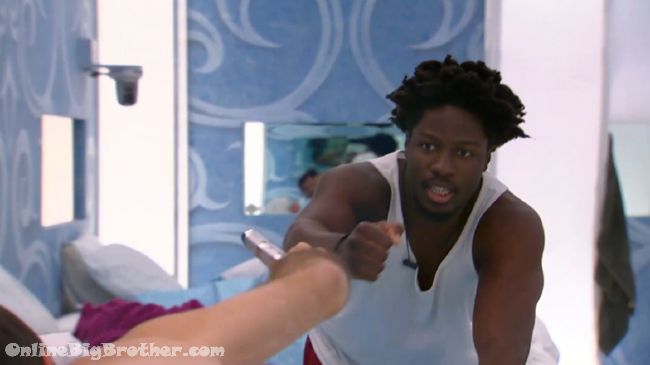 Godfrey rolls in tells them he's going to bed. ASks Willow why she's not cuddling with Bibby and Bruno.
Willow says she cannot decide who to pick. Godfrey laughs says if he was there it would be easier for her to decide.
He fist bumps Bru and Bobby, Blows Willow a kiss and heads to bed.
Bruno and Willow both say how solid they are with Godfrey.
Willow – I love him
12:51am Sindy and Zach
Sindy campaigning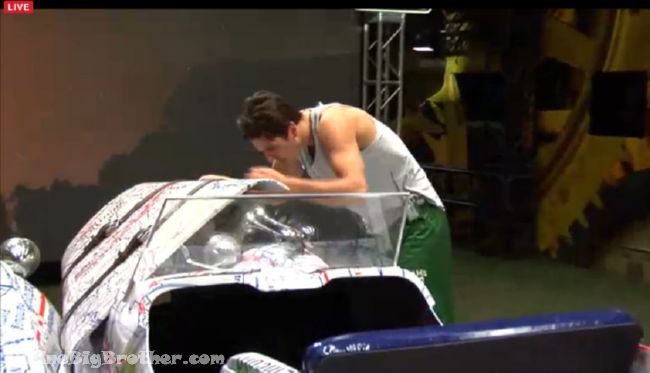 1:42am Zach checks the car out Find nothing goes back to bed.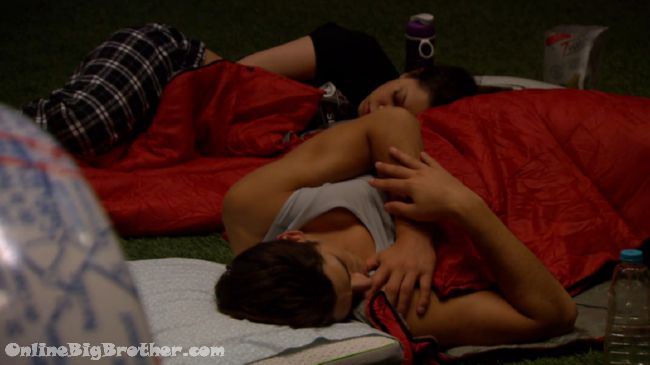 2:40am Everyone sleeping
7:10am Big Brother blocks the feeds.
8:15am The live feeds are still blocked.
ALLIANCES IN THE HOUSE
There are always a lot of Alliance but we've tried to make sense of it all.. Read our alliance help guide
[polldaddy poll=8819718]