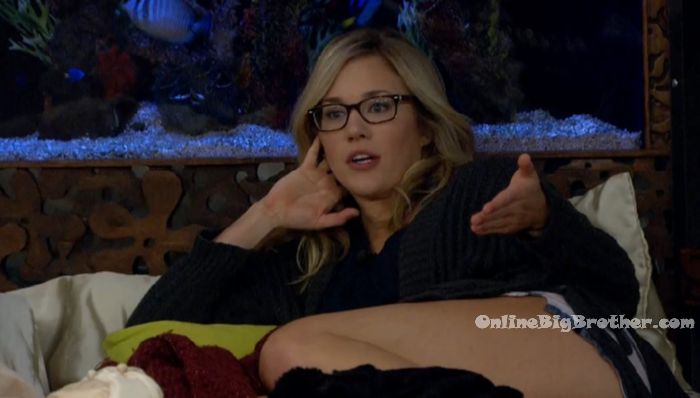 9:45pm – 11pm HOH room – Morgan & Shelby. Morgan – well we know who Kryssie is going to target if she's HOH. Shelby – probably me. Morgan – yeah it probably would be you but now Jason will have an excuse to go after me as well. Shelby – Jason will probably still want me out if he's smart. Morgan – see that's the thing they're not freaking smart! I can honestly see them be like … yeah Shelby has won more comps but lets get Morgan out because she's going to want revenge for us getting Alex out. They're so friggin' emotional it BLOWS MY MIND! Shelby – but we're the emotional ones!? If we were the emotional ones we would take out Jason, the ring leader of the fake final 5 deal. Morgan – exactly! If we were the emotional ones we would be like he lied to us about this deal… we're going to get him out. No, its when you think logically in these situations. For some reason Kryssie can't think logically… like why would you want to bring your friends to the end… to sign up and waste 70 days of your life to make some friends. To go to the end with them because they would be fun… just because they're your best friends. Morgan – I really don't think she (Kryssie) gets how this game works. Shelby – you didn't tell her my test did you? Morgan – no. Shelby – we could probably convince Justin to leave Kryssie on the block. Morgan – I would nominate Kryssie and Jason. I don't want to work with Jason. I have no desire to go to the end with him. If he came up to me and asked me I would be like no I don't want to go to the end with you because I'm not stupid. Shelby – I hope I can get out of this funk soon. I'm winning comps but I'm still not happy. Morgan – its the house.
Watch the BBOTT Live Feeds FREE for 1 WEEK!
Click here for your: FREE Trial!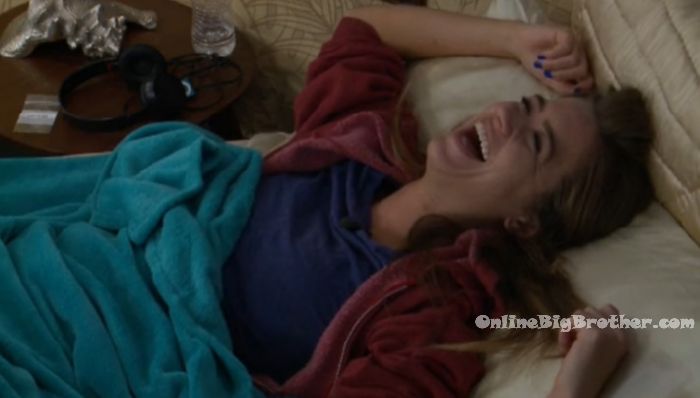 11pm – 11:30pm Backyard – Kryssie, Justin, Jason and Danielle are in the hot tub chatting. Meanwhile inside – Shelby & Morgan head to bed.
12am Bedroom – Jason, Kryssie, Justin and Danielle are laying around. Jason is studying the days / events of the season. Danielle, Kryssie and Justin are adding in as he goes.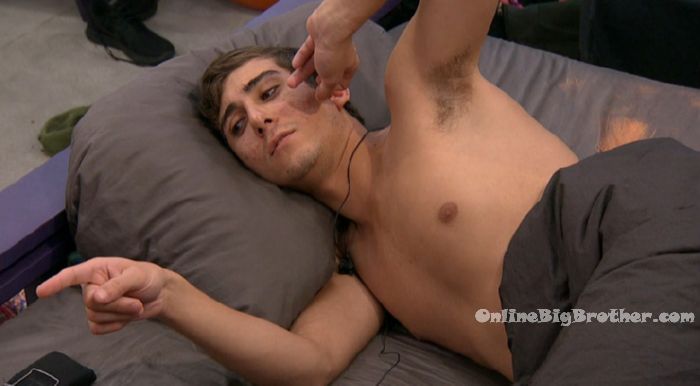 12:45am – 2:30am Jason and Danielle are talking. Jason – he (Justin) is going to go with whoever has the power. Danielle – exactly. Jason – he's going to use his care package to help. We just need to make sure… Kryssie knows these f**king numbers .. Kryssie knows then better than anyone. I really want to win HOH but if Kryssie wins … GREAT! Because I know she won't come for me. Danielle – you guys just have to win HOH to get it back it line. No matter what I think I am going to be the one that goes tomorrow. Jason agrees. Kryssie and Justin join them again. Danielle – I can't seriously watch her (Shelby) win. They start studying the comps of the season so far.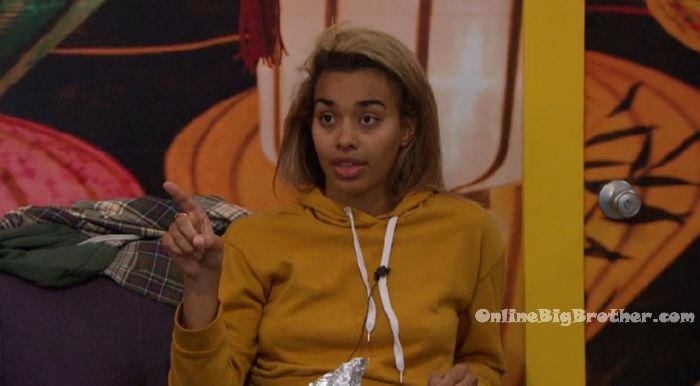 FLASHBACK to any point in the season!
Click here for your: FREE Trial!
3am Kryssie – I told you I'd stay loyal. Justin – I already knew you really meant it. It will be me and you at the end I'm telling you. Kryssie – I am so ready for that. Justin – you and me both. Justin – the end is near. Kryssie – 17 days left. Justin – I really got a plan Kryssie. Kryssie – I trust you. Justin – no matter what… whatever my care package is .. I'm using it on you. Kryssie – thank you. That means a lot. You know how bad I need this. Justin – everything is going to work out. Kryssie – I trust you and have faith in you.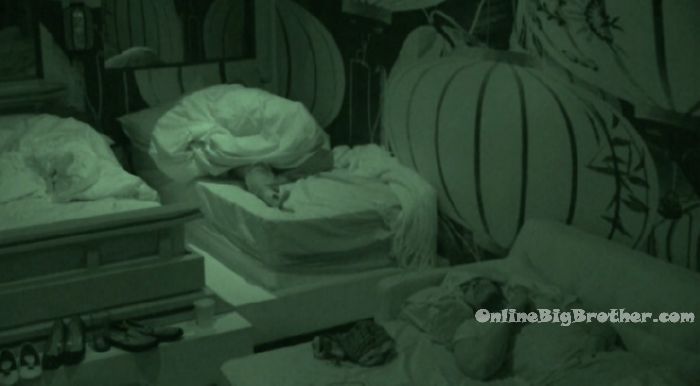 3:15am All the house guests are sleeping..
TIP JAR
Please consider giving a donation to help us keep the lights on. All donations go directly to helping cover the considerable costs associated with running this site. Any amount is greatly appreciated.
[polldaddy poll=9581283]