If you plan on buying anything from Amazon. Use this link Amazon home
Doesn't cost you anything and we get a small cut.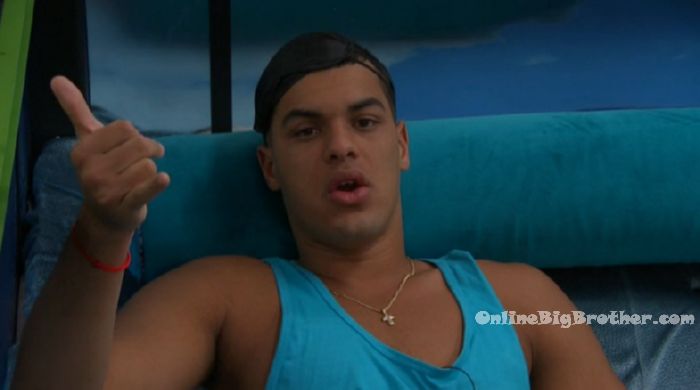 6pm Lounge. Josh talking to the live feeders.
Josh – I wouldn't want to see anyone else win other than me, Paul or Christmas. We dealt with the most diversity, personal and business. The past 3 weeks have been hell for all of us. We were so stuck in this phase that we couldn't shake off. And yesterday that all lifted. We get everyone out that we wanted to, in the order we wanted. We all did our parts. If we each didn't help and protect each other we wouldn't have made it here. I am just so thankful for my families support. I've seen a lot of people change because they wanted to win. The selfishness and greed, they changed who they were, they lied to people. My parents raised me with good morals and good principles to just be truthful. Just be honest, don't be afraid to voice your opinion. Don't be scare when you see something wrong, say it. Don't be afraid to stand up for yourself and hold your ground. That's honestly what got me this far in this game. Just being exactly who I am. Not changing for anybody. So many times I could have said alright I'm going to turn on Paul when the whole house was against him. So many times I could have turned on Christmas when everybody was annoyed with her and everybody wanted her out. I didn't turn on her. I didn't turn against Alex and Jason until I had to play against Alex and Jason. I stayed true to who I was and no matter what I can walk out knowing that I didn't let 500K or 50K change anything. This is the hardest thing I've ever been through.

See what they can't show you on TV Try the live feeds for FREE!

Josh – I think I have a better chance against Paul in the final 2 because they've been pissed off at the both of us. Whereas Christmas and Elena left on good terms. Mark, Kevin and Alex and her were good. Jason is going to feel guilty. Matt is going to vote for her. Raven is going to vote for her. Me taking out Paul would be that game changing move the would bring my game full circle. But I don't know what I'm thinking. I am gunning for this next HOH. I think it is best to sit next to Paul in the final 2. This is the last one and I'm going to go ham. We're going to be in here for 92 days.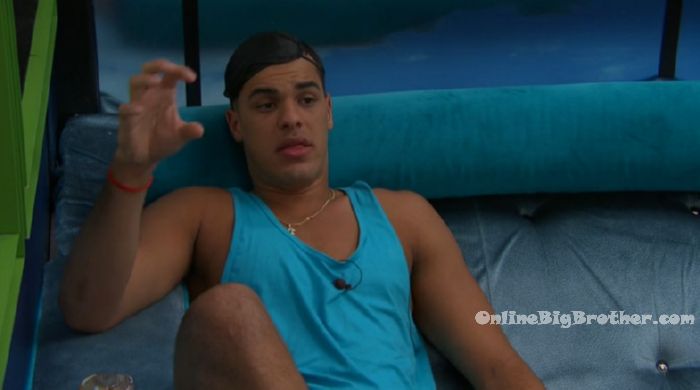 6pm – 6:50pm Bedroom –
Paul and Christmas are sleeping. Josh comes in with a hand mixer. He uses it on Paul trying to wake them up.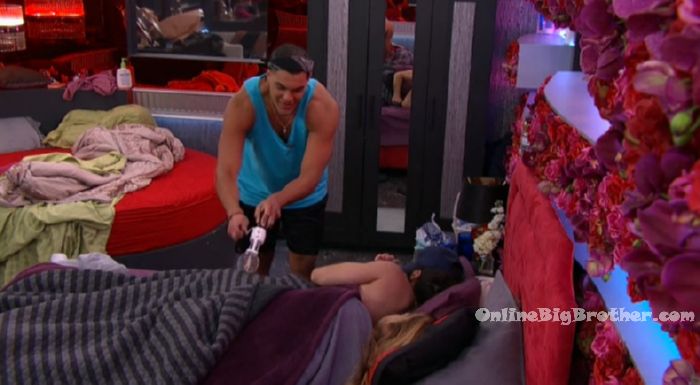 7:25pmK 9:40pm Kitchen – Paul and Christmas eating. After Paul horses around with Josh and they head back to bed.
10pm – 11:40pm More angles of the final 3 sleeping…
11:40pm – 12am Christmas running her hands through Paul's hair as he talks about his car. Josh goes to shower. Paul comments on how they (Josh & Christmas) compete individually tomorrow. Christmas – that'll be better. Paul asks why she thinks it will be better. Christmas – so that we don't get distracted with each other. It will be better for Josh. I'm good with chaos or quiet.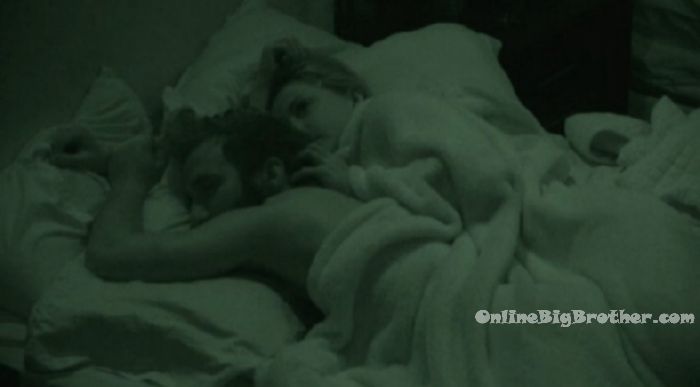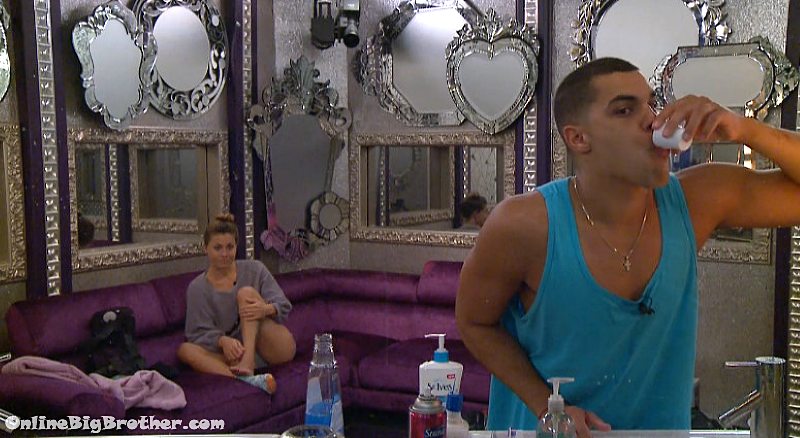 12:08am Groundhog and Josh
Josh is b1tching about Kevin
Josh – he's not a fan for me that's for sure… I really don't give a f*
Josh – he's just bitter
Groundhog – He had a pay day.. What did he have to complain about
Josh – he won America's famous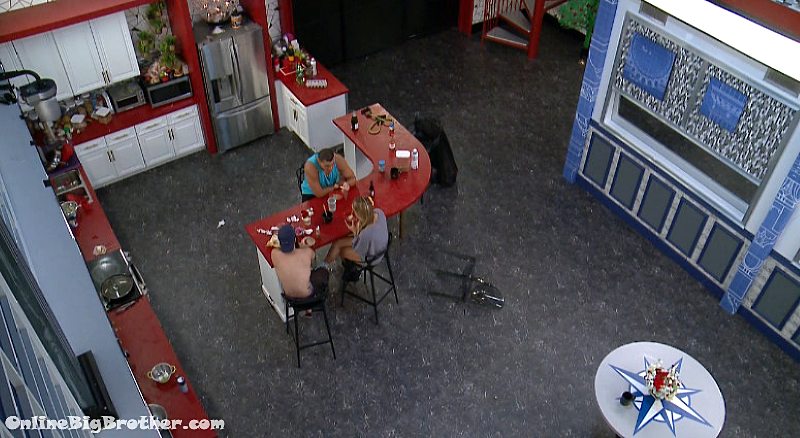 12:26am Final 3
Josh says Cody is a d bag
Xmas says she knows a few guys that are worse than Cody.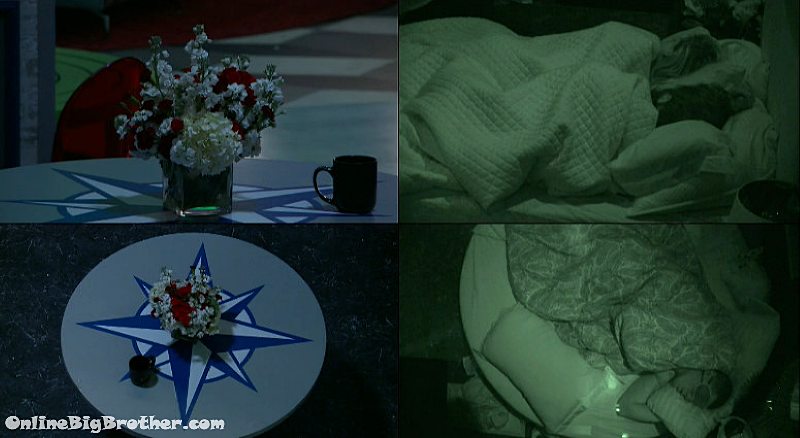 8:09am .. they've been sleeping since about 1am.
9:23am Sh1tmas heading to the shitter
#BB19 @DawgsBigBrother pic.twitter.com/iI5BQ2zgFg

— OnlineBigBrother.com (@bigbspoilers) September 16, 2017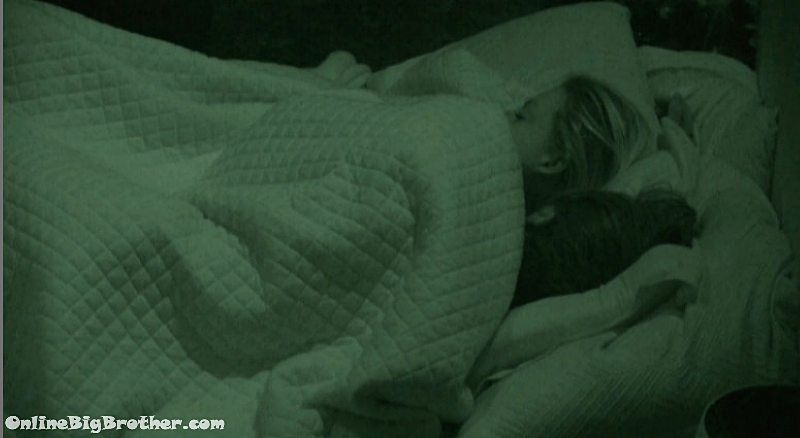 11:05am what to call this?
Shitmance
Grossmance
Shittyshitmance
Gnomemance
crapmance
barfmance
poopmance (ok now I'm being 8 year old)
Shootmenowpleasemance
WHYWHWYWHYCBSdidyoubringthegnomebackmance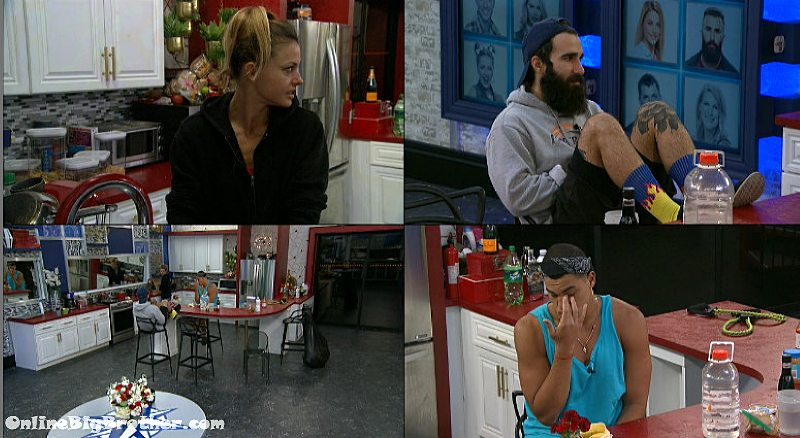 11:38am houseguests are up.. they are talking about what to eat for breakfast.
Paul mentions that Christmas and JOsh get to compete today in part 2 of the final HOH. He jokes that we'll sit back "with his finger in his @$$"
12pm Kitchen. Paul, Christmas and Josh.
They're talking about past events of the season. Paul comments on how this season they had some bada$$ b***hes. And then for guys we have f**King Matt and Mark?!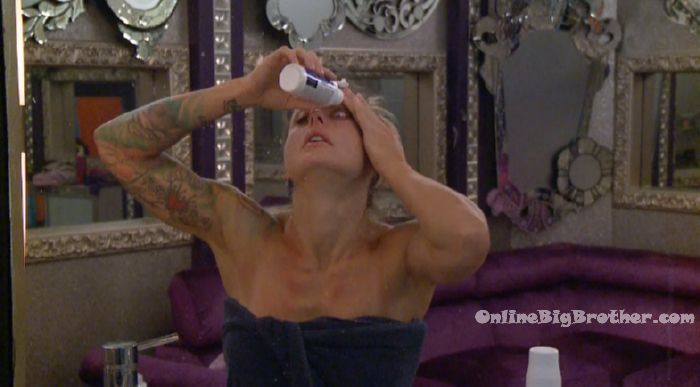 1:25pm Bathroom. Christmas gets something in her eye. She tries to get it out but can't. Paul tries to help but can't see anything. He tells her to go to the diary room.
1:30pm
Paul and Josh play chess. Paul tells Josh – if she is going to have an eye patch on the finale, I am going to be so sad. Josh – I just want to win this competition (HOH part 2) so that I can sleep like a baby tonight. Paul – dude if you win this, I get to check out. You get to check out. We're in final 2. Both of us win something. Josh starts studying days / events / other facts about the season.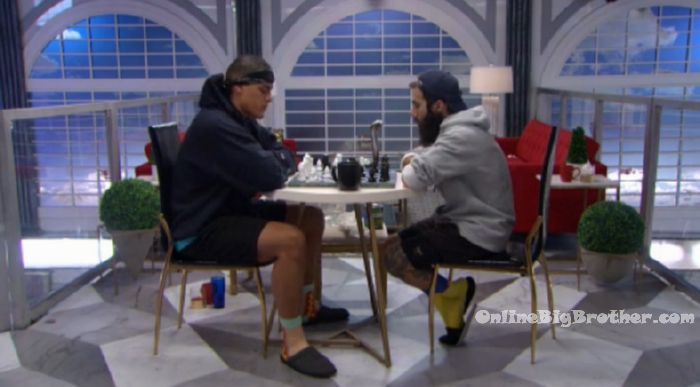 2pm – 2:50pm Big Brother blocks the feeds. When the feeds return – Paul and Josh are in their beds.
3:05pm – 3:30pm Big Brother blocks the feeds again.
3:35pm Big Brother switches the feeds to the animal shelter cam. Pual comes out of the diary room and says house guests its time for part 2 of the .. Ahhh.. I f**ked that up. When he starts again.. big brother switches the feeds to the shelter cam again.
Part 2 of the 3 part HOH competition is happening right now..
5:50pm Still nothing..
6:45pm No feeds for you
7:30pm Not yet.
8:45pm They're still not back yet… we'll update you when they do finally come back..
If you've enjoyed our live feed updates this season, please consider donating.
Simon and I work 24/7 all season long to keep you updated on everything that happens inside the house. Any amount is greatly appreciated! Without your support this site and the updates would not be possible.
Links to the ranking system
Rank your house guests here
For those of you that like Statistics here are some expanded reports.