POV Holder:
JON
Next POV
?
POV Used
?
POV Ceremony
?
HOH Winner:
Sabrina
Next HOH:
Next HOH is final HOH
Original Nominations:
Jon and Heather
Current Nominations:
Jon and Heather
Have Nots
Jon & Sabrina are on slop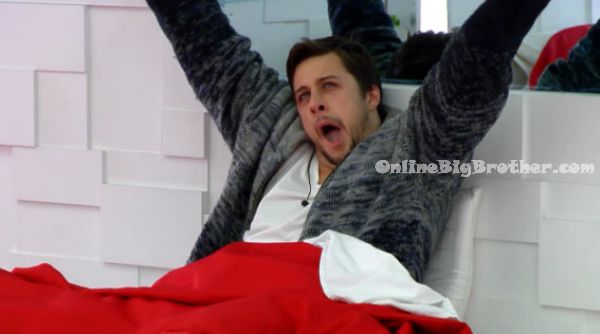 Punishments from the veto:
– JON is on slop and can't shower till he leaves.
– Neda has to wear the dress costume till she leaves.
– Heather chose not take the punishment of a squirrel costume.
9:15am Big Brother wakes up the house guests.. Jon tells Heather – I highly doubt you're .. anyone's being evicted today. I think its a normal week. Sabrina asks well what could they be doing in the backyard? Neda says getting ready for a the 3 part HOH. I would be surprised if they're not building a crazy endurance. Heather says well I would like to know if I am leaving. Sabrina starts to sleep. Jon tells her if she's going to sleep she should go to the HOH room. Jon says he's going the wash his hair in the sink. (He's allowed to wash himself in the sink but no were else) Big Brother blocks the feeds and when they return – Heather yells out I just want to know what's going ON!!! AHHHHHh! Sabrina joins them and tells them big brother told her to come in here. She says they locked the door behind me. Heather comments that she's been on slop 4 or five times .. she can't remember exactly how many times.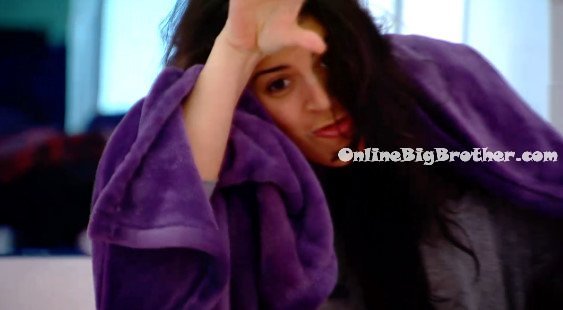 9:40am – 9:55am
Sabrina asks if Jon can put the pizza in the oven? Jon says I'll put this in you're oven! Sabrina and Heather head to the HOH room. Heather says that she's so happy her punishment is finally over and she can finally go in the HOH room. Heather and Sabrina head to the bathroom. Heather asks Neda if she has to do her goodbye message for her to tell her. Neda says she will. Neda is happy she gets her stuff (Makeup & clothes) back but can't wear her clothes still because she has to wear the dress punishment. Jon says it's going to be cool to see you with your face on. Jon tells her she always puts too much brown sh*t on your face. Neda tries to wear pants under her dress but big brother blocks the feeds and when they come back Neda is taking the pants off and complains that Jon got to wear his sweater over his baby outfit. Jon tells her you need to do what you need to do. Neda says it's pointless when you don't win the veto.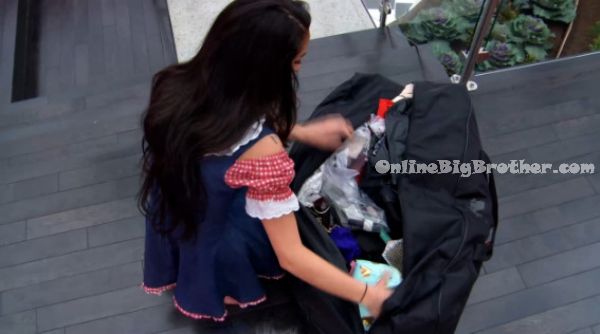 10:05am Neda heads into the HOH room to get Sabrina to do her makeup. In the bathroom Jon comes back from the diary room and asks where Neda and Sabrina are? Heather says HOH room. Jon asks if they're plotting?! Heather asks plotting what?! Jon heads to the HOH room to make sure Neda and Sabrina can't be alone to talk. Jon starts listening to Sabrina's HOH music. Neda walks by and Jon signs the an "L" for loser. He says oh thanks for saying Hi when you walk by you d**k! Jon then tells Sabrina her music sucks and goes to join Neda & Heather in the bathroom.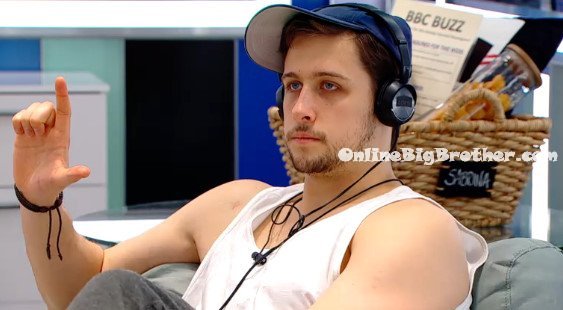 10:25am – 10:50am Jon asks Neda what do you think the best way to go about this 3 part HOH? Jon asks should I just throw it? Neda says no we need to be smart about it. I should win the endurance and you should win the second part. Heather joins them and the conversation ends. Neda asks Jon if his girlfriend would be good on the show. Jon says she's very smart, very social, and very physical too.. she would do well. JOn says god, maybe she'll try out next year! Neda comments on how Andrew's brother (Pete) audition this year. Jon comments on how many people they all beat out to get here. Jon and Neda head down to the kitchen to wash Jon's hair in the sink.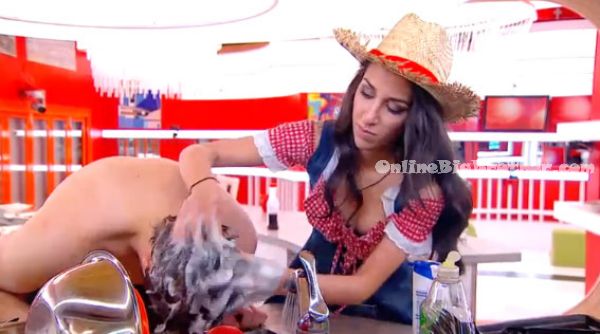 10:50am – 11am Jon hugs Neda. Neda says I didn't think I would get far in this game with one person but we did! Neda talks about past season that two people have gotten to the end before. Seasons 10 with Dan & Memphis but they made their alliance half way though. And Dick & Danielle. Jon says that is awesome. The conversation turns to talking about the 3 part HOH competition. Neda says for Jon to set off when Sabrina is out in the endurance and then Jon will compete against Sabrina in the physical competition. JOn says I am kind of nervous. Neda says there's no way she can beat you. Jon says oh no I'm not worried about that. I just wonder what it is. Neda says like the wall with Velcro. Jon says okay I can do that! Neda says yeah I would be worried about that one. Neda says either way one of us would have won that veto (last night). She says if she would have rolled the dice first, I would have gotten another roll in the second round and possibly won. Neda comments on how she wishes she hadn't thrown stuff in the beginning so that she could have won more stuff. Neda comments on how she wishes she hadn't thrown stuff in the beginning so that she could have won more stuff.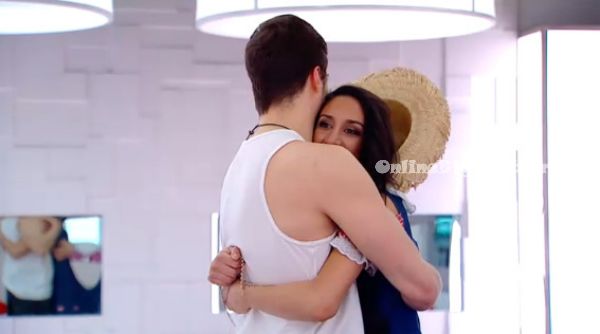 11:15am – 11:35am In the kitchen – Neda jokingly tells Jon to not use the veto and stay on the block. Jon says nope! Neda says shows how much trust you have in me. Jon comments on how red heads are nuts! He asks Neda if she's ever been with one. Neda says no but that her dream is to sleep with Rupert Grint (Ronald Weasley from Harry Potter) .. she says well not sleep with.. date. The conversation turns to talking about Jillian and Emmett from last season. Jon says that Jillian played a flawless game with never being on slop or being nominated.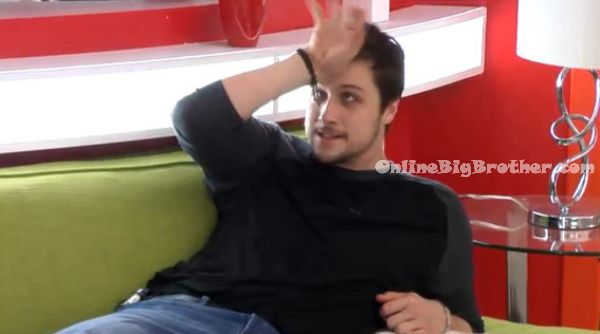 Heather gets CANDY and says its "THE BEST DAY EVER!" @bigbspoilers #BBCAN2 Same day she's being EVICTED.. pic.twitter.com/Lkvpo0741M

— Dawg (@DawgsBigBrother) May 4, 2014
[polldaddy poll=8014722]
If you've enjoyed the Big Brother Canada Spoilers this season, show your support by making a donation. ANY amount is greatly appreciated! Simon and I work 24/7 all season long to keep you updated on everything that happens inside the Big Brother house. Your donations go directly to paying the fees required to run this site.
Stay connected and interact with other Big Brother Fans on our Facebook page.
And Follow: @BigBspoilers and @Dawgsbigbrother on Twitter for the most up to date spoilers.