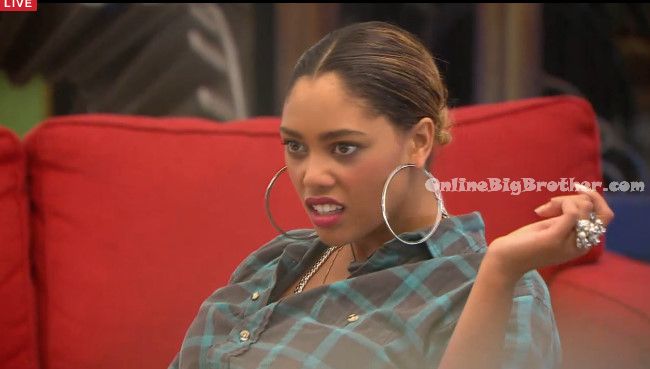 6:13pm The live feeds return with Sarah doing the psychic readings segment. She begins by reading Johnny's future. Sarah tells Johnny" You're love line is very short Johnny!" Johnny asks "What does that mean?" Sarah says "spurts of sporadic love." Johnny asks "spurts?!" She tells him to stop falling in love with straight men. Next Sarah reads Brittnee and Kevin's futures.
6:30pm Big Brother blocks the live feeds.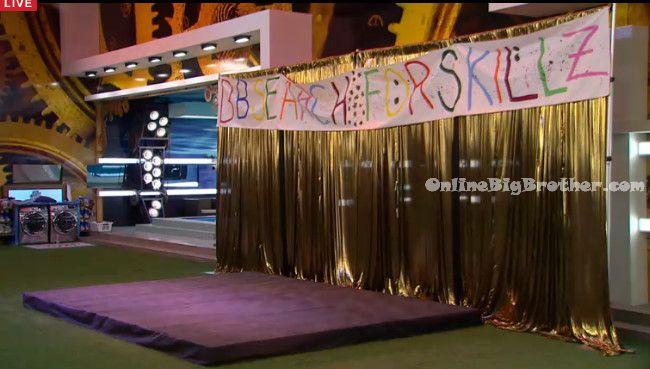 7:10pm – 7:18pm The live feeds are still blocked.. When the live feeds return the house guests head out into the backyard where there is a stage set up for the house guest to perform their skills. "BB Search for SKILLZ!" Ashleigh and Johnny are the judges of the talent. Godfrey steps up and starts rapping. "I'm a sweep the competition up like a broom." "Risha I saw your n!pples" "Sarah you're a hottie but you gotta wash that hair" Ashleigh scores Godfrey a 7 out of 10. Johnny scores a 5 for his rap.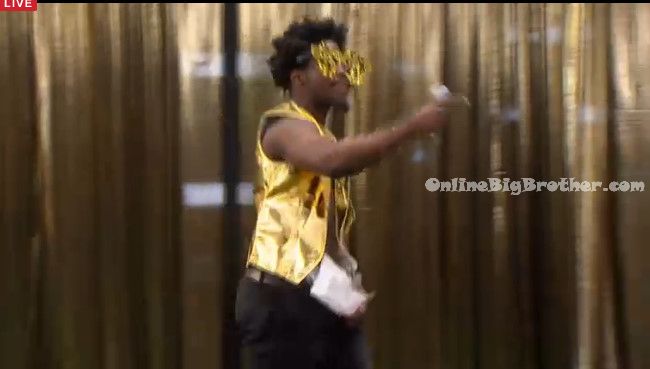 [polldaddy poll=8797487]
[polldaddy poll=8794961]
ALLIANCES IN THE HOUSE
Week One there's a lot of Alliance but we've tried to make sense of it all.. Read our alliance help guide
Support the site and purchase your Amazon goods through our link below. It doesn't cost you anything and we get a percentage of what you buy.
Amazon Canada
Amazon USA
Share it YO!!
Tweet