POV Holder:
?
Next POV
April 27
POV Used
?
POV Ceremony
April ?
HOH Winner:
Jilian
Next HOH:
April ?
Original Nominations:
?
Current Nominations:
?
Last Evicted Houseguest
Andrew
Have Nots
Gary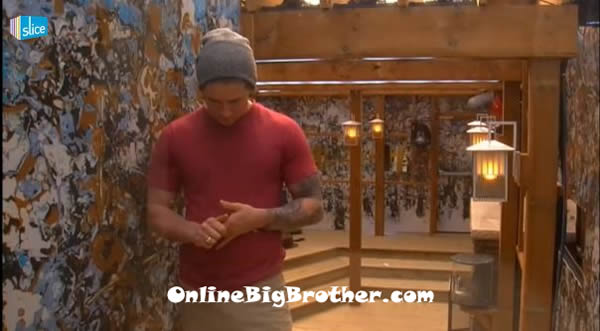 8am – 8:30am Big Brother wakes up the house guests. They start getting ready for nominations and then the live feeds are blocked.
9:20am – 10:15am Still showing the hush hush screen.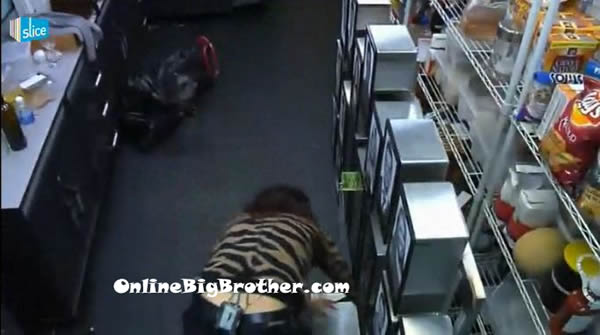 10:15am – 10:20am Talla is in the kitchen cleaning. The camera flashed to the storage room where the nomination wall with all the house guests photos is on the floor (The nomination ceremony hasn't happened yet but will happen this afternoon before the POV.) Meanwhile, Emmett is out in the hot tub room walking back and forth mumbling the past events of the house. He is studying the past events of the house for an upcoming competition. Emmett heads back in to the backyard. Gary is in the hammock. Emmett asks Gary does she (Talla) seem worried? I'll talk to her again. Gary says I don't think she is worried at all.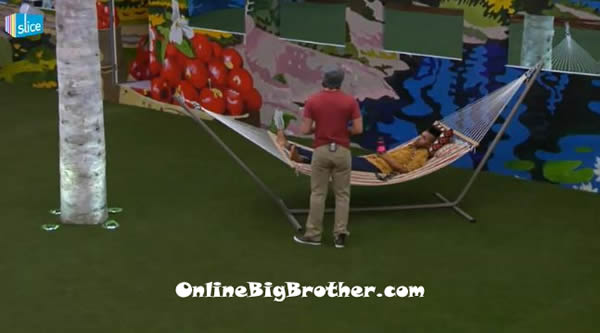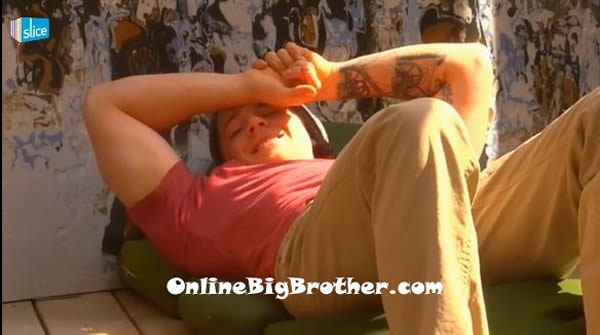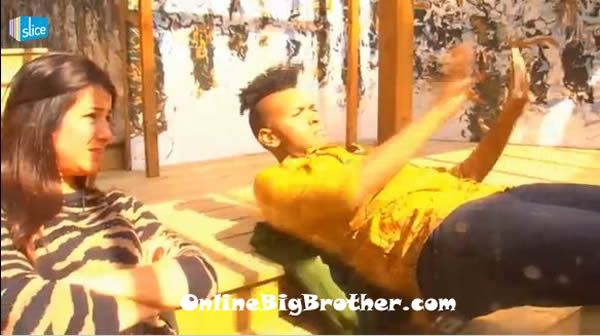 10:45am The live feeds come back again. Gary, Jillian and Emmett are out in the hot tub room talking. They comment that they will be locked inside soon. Jillan gets down on the ground and tries to look through a hole. She says she just wants to see if it leads outside. Big Brother tells her to stop that! Jillian comments that she wants to go on a vacation when they get out. She says Emmett doesn't think I deserve it because this has been a vacation. Jillian says but I am stressed as chips in here! And I am cranky! Jillian starts talking about the grey dress. She says that she told Big Brother that grey would make her look like vomit. She says and then 2 hours later they had a grey dress for her. Gary tells her that she looked great. Emmett says she complains for no reason. They talk about Jillian being cranky and complaining to big brother. Jillian says this is the executive producer of big brother why are you mad at us!? Emmett mocks Jillian and how she complains. Emmett tells Jillian that she is the only one of them that is guaranteed final 3. Jillian says Emmett said I don't want to hear another word out of your mouth you piece of sh!t! Emmett laughs and say ah you put the piece of sh!t in there. Jillian laughs. Jillian asks Emmett was I drunk last night? Emmett says yeah you were stumbling around. Jillian says oh don't tell me that Emmett! Jillian asks why didn't you tell me Emmett! Emmett says control yourself woman! JIllian heads inside and soon after big brother tells them they are on an indoor lock down.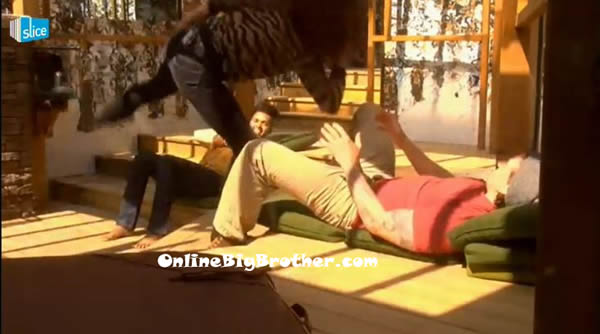 11:25am – 12pm Emmett and Jillian are in the kitchen. Jillian is making salmon for them to eat. Gary is up in the HOH room listening to Jillian's music and Talla is in the diary room. Talla comes out and tells Gary they want him in the diary room. Talla says that she is a huge supporter of therapy. Jillian agrees and says you definitely need it. Talla and Emmett recount the events of last night and how drunk she was. He tells her that she was in the pool wanting to BAM BAM with your legs up in the air. Talla says it wasn't fair, I was vulnerable, I was intoxicated. Talla is embarrassed. Jillian tells her that she wasn't that bad. Talla start cutting up a pineapple. She says sorry pineapple I now have to dissect you. She says this is the first time I've cut up a pineapple. I'm scared! I'm really proud of myself! She cuts off the top and bottom and starts pretending it can talk. Talla wants to keep it but Jillian tells her it will rot in a day. Talla heads to the storage room and pretends its the grocery store. Jillian tells her if there isn't any clerk she should steal the food. When Talla is in the storage room, Emmett tells Jillian guaranteed she (Talla) is the cheapest person in this house. Jillian agrees and says that Talla commented if she ever comes to visit she said she would pay for anything. Jillian, Emmett and Talla sit down to eat lunch at the table. Talla says that last night was so much fun! Talla asks how did I get changed? Emmett says that is always the mystery .. maybe that's a hint that you shouldn't drink so much. Emmett says wait until you ask that question and some creepy guy in the corner puts up his hand. Talla starts talking about her dream about #4 (guy that she had a relationship with) last night. Then says would you say I am on the market… YES!
They comment that the nomination ceremony will happen this afternoon right before the Power of Veto competition.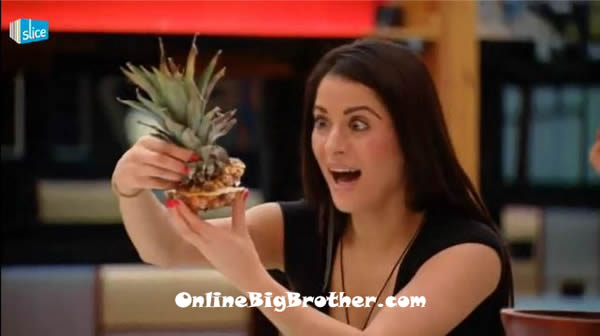 Lunch time:

12:20pm Gary, Emmett, Jillian and Talla all head up to the HOH room. They talk about random things like getting candy at Halloween. Gary said the houses he used to go to would give him only one piece of candy or tell him he was too old to trick or treat. Big Brother switches the live feeds to the hush hush screen…
1:40pm Still Hush Hush..
1:45pm Live feeds are back on..