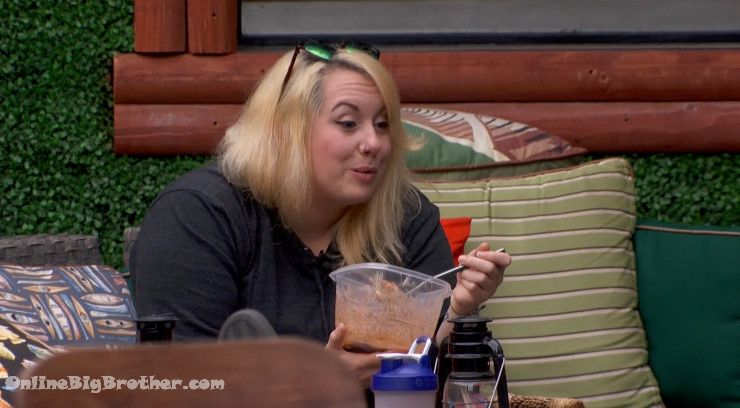 3:40pm Kryssie and Jason backyard
Kryssie says at first she felt she didn't have a chance but now she thinks she does. Danielle comes in.. says that Production is trying to push an agenda, "I'm like NO"
Feeds switch…
3:44pm when we're back Justin is with them.
The LNJ is agreeing this week they have to win Veto.
Justin says he's going to legit try this week, "I never throw nothing by the way… "
Danielle warns them if they lose another number this week it'll snowball
Danielle says if it's just those 4 girls left in the season it will be the most boring season of all time.
Danielle – "Those girls are so simple minded and "
Kryssie- boring
Danielle – they are like a barbie doll
Jason – boring.. 1 faceted
Jason says Big Brother will do a segment on how many roaches are in the house if the 4 girls are left in the house because they are so dirty.
Danielle hopes the America's nominee is over or If America is on their side.

Jason says America is petty they'll nomination will not be strategic points out he was really annoying so he's worried he'll be nominated by America.
Jason – we're on tricycles and they're in a limousine till the end
Jason goes on about his side of the house having a tough time and struggling whereas the other side has had it easy. Says this is like his season Big Brother 17. (His s
3:57pm backyard Jason saying he's getting edited as someone horrible. Danielle, Jason and Kryssie saying that Scott is a bully.
They agree Justin is being shown like he can do no wrong its the 3 of them.
Jason says people pull out "Bully" it's a big word so people throw it out there..
Jason says Scott was more terrorizing Danielle
Danielle says she doesn't like Scott so she's distanced herself from him she wasn't bullying
Jason says the other side left Cornbread, Monte and Neely out to dry when they found out they were the targets.
Jason says they are not good at this game because they don't know how to act around people going home.
Kryssie calls the other side "Lying bastards"
Jason – the only person that could make eye contact with me is Morgan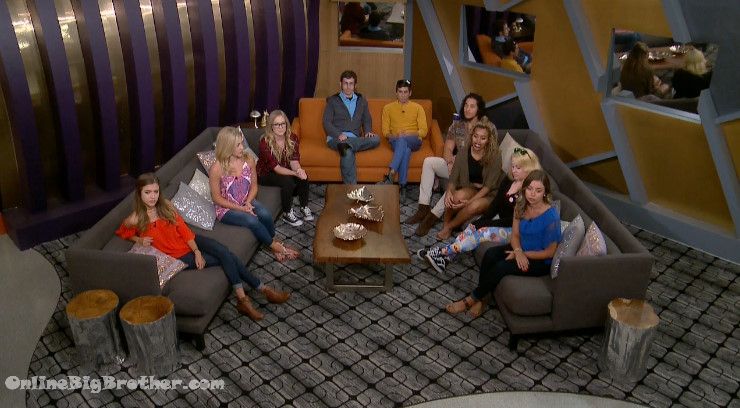 4:01pm Julie Chen calls the houseguests to the living room.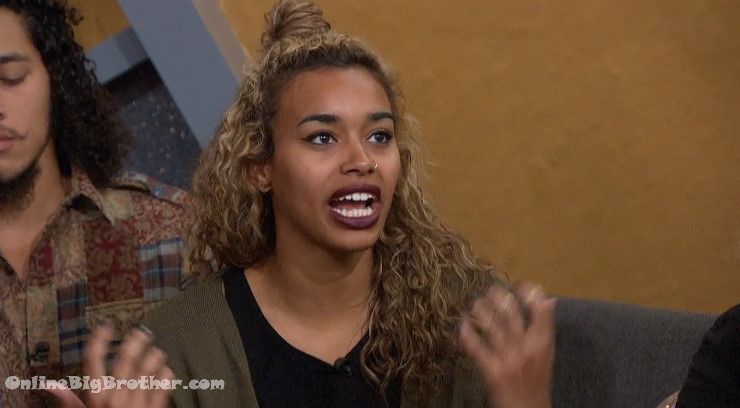 Julie Chen asks Danielle about how she feels about Scott.
Danielle says she'll never be friends with Scott, doesn't like him and doesn't respect him.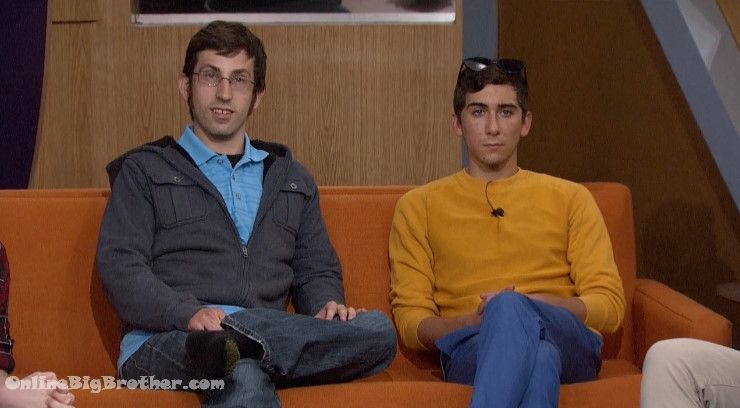 Scott says he doesn't regret anything 'Never say die never say quit"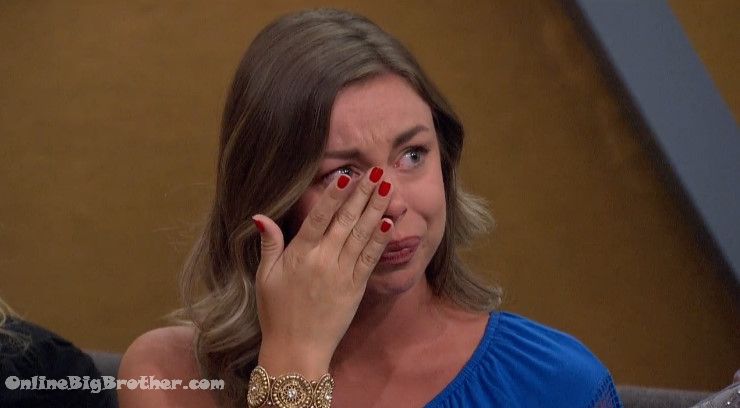 4:05pm Whitney starts to cry about not winning the HOH "I let myself and the people back home down… Next time I'll give it my all again and hopefully pull one out"
Whitney – I'm sorry I'm so emotional.. being close to something so bad it really hit me hard.. I'm so happy for Danielle I knew she wanted it just as bad if not more than I did.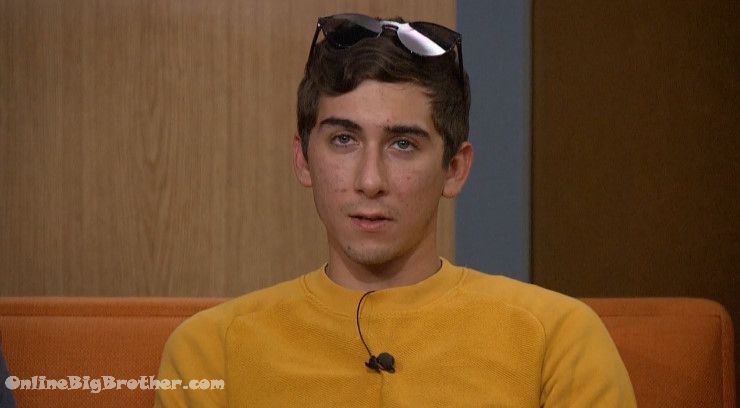 4:06pm Jason says he's surprise by Neeley's nomination he's not sure what people are being shown. Says he's a feedster so he knows how it goes.. (Does Jason think there is a TV version of this show?)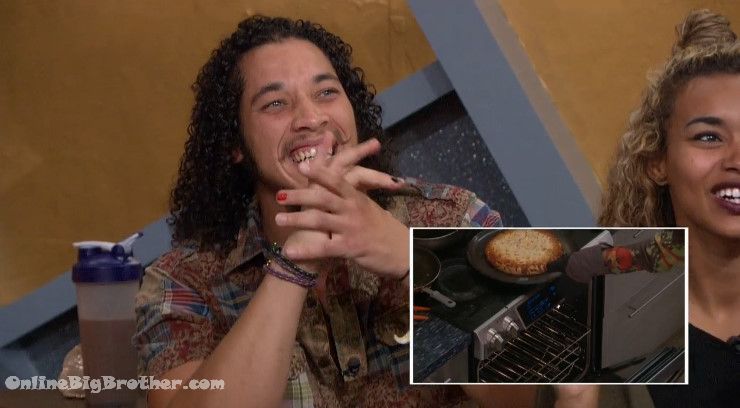 4:10pm they show a bit of Justin singing a Pizza song its hilarious and worth flashing back to.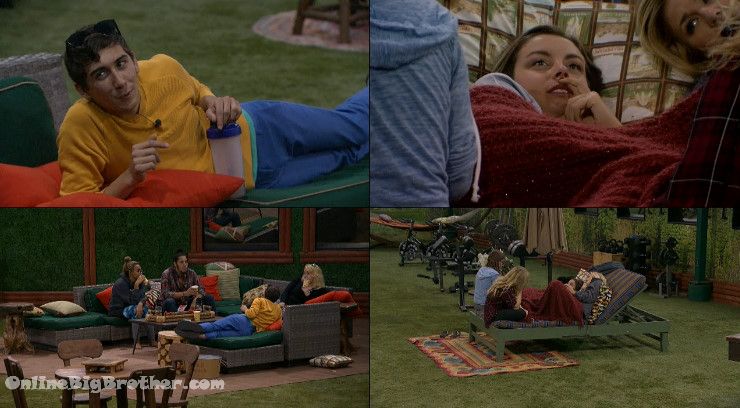 6:21pm Not a lot has happened. From what I gather Danielle isn't nominating Scott.
6:55pm LNJ HOH
Jason says he won't be surprised if he's not nominated by America they'll know more when the Have nots are named.
Jason – I hope I have some sorta fan base to make sure it's not me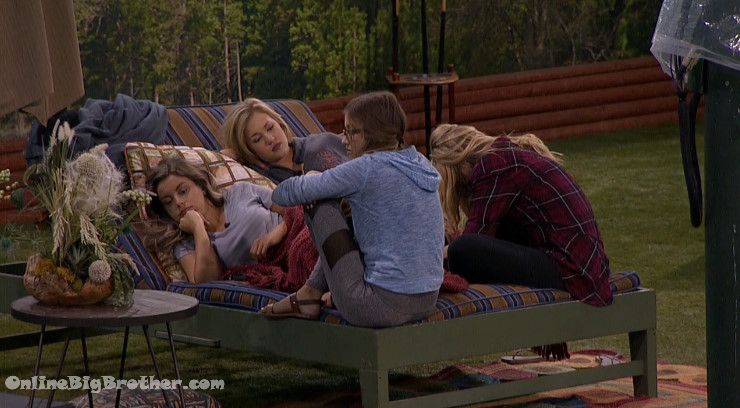 6:57pm Ball Smashers
Speculating about Care package. Alex says Scott was talking to Jason last night and he said Alex was Danielle's target.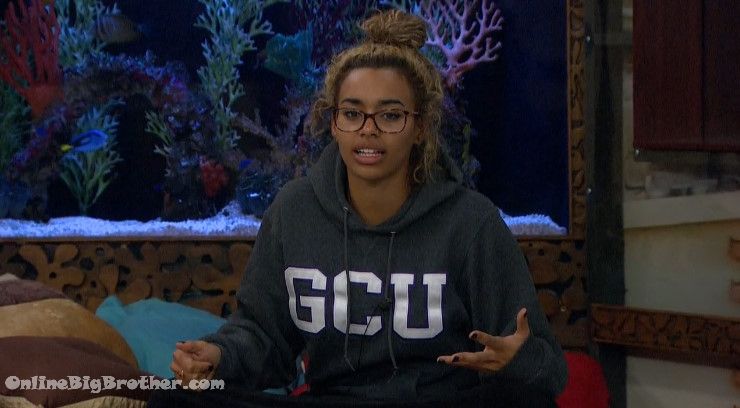 8:10pm Danielle, Kryssie and Justin.
Danielle is going to try and make a deal with Whitney she's the only one out of the ball smashers that the LNJ like.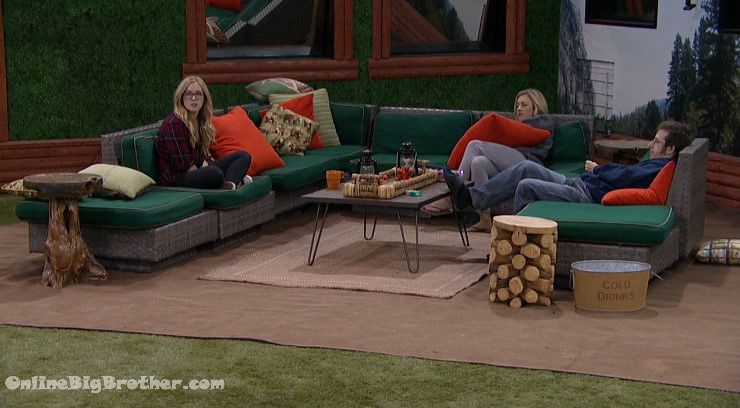 9:13pm Alex, Scot and Morgan
talking about how weird it is sitting out on the couch "Feels like we're trespassing" (It's been LNJ's spot for awhile)
Shelby joins them.
Wondering who the target will be Alex or Scott.
Alex – it's me for now..
Shelby – until the care package
Alex – yes ..
[polldaddy poll=9563060]