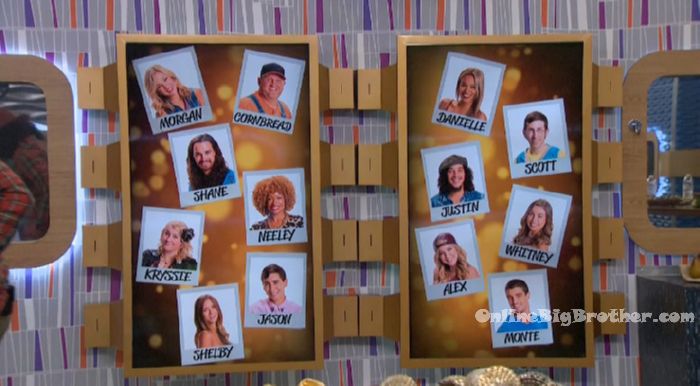 Watch the FIRST WEEK of BBOTT for FREE! Click here for your: 1 Week FREE Trial
10pm All the house guests are milling around having a million different conversations. Justin heads into the storage room saying to himself that Danielle is FINE!


In the lounge room – Jason and Danielle are looking at the BB message board from Paul, Nicole and James. Danielle reads "drop your egos" "Play your own game, you're not Derrick!" "You're going to cry" "Big Brother, NOT Big Baby!" "Try not to fall in love" Jason says she (Nicole) should have told him (Corey) not to say f@ggot so much. I thought she would have … but nope! Danielle says she didn't watch the live feeds. That's probably why I'm not a superfan. I hope Paulie isn't like how he was in the game. I'm a mom … and when Paulie said something about her (Da's) daughter I was going to lose it. I can't even be mad at her. If it was me, I probably would have done the same thing.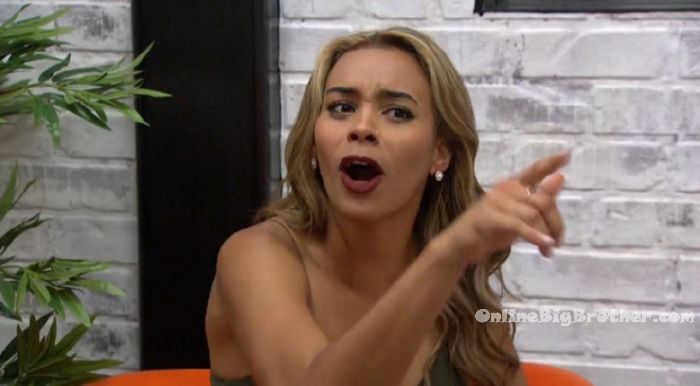 10:45pm Backyard – Jason, Scott, Shelby, Whitney, Shane, and Cornbread are chatting. Jason talks about how Jace from his season was so over the top they had to get him out. It wasn't even for game reasons. He was always running around shouting out his Instagram. Jason – this season is a young season. No offense Cornbread. Cornbread – We have such a small amount of people. This season is down to the basics. Jason – its down the the creme dela creme. I don't know how I was chosen. They talk about what seasons they've watched. Scott says he's been a fan since he was 10 years old. The rest of the house guests except for Morgan (who's in the diary room) join them.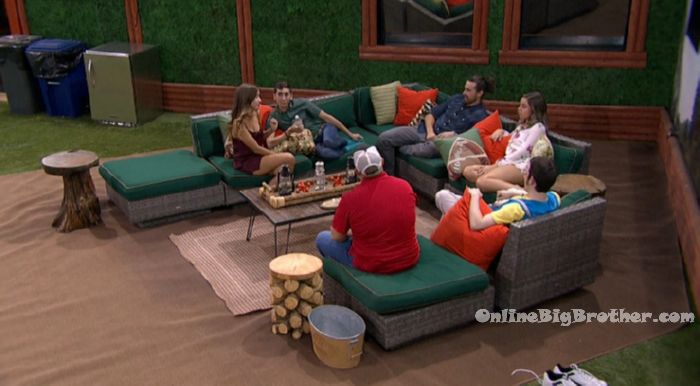 12am
The live feeds go down :( Not sure why. It's the first night. I'm sure they'll be up again soon.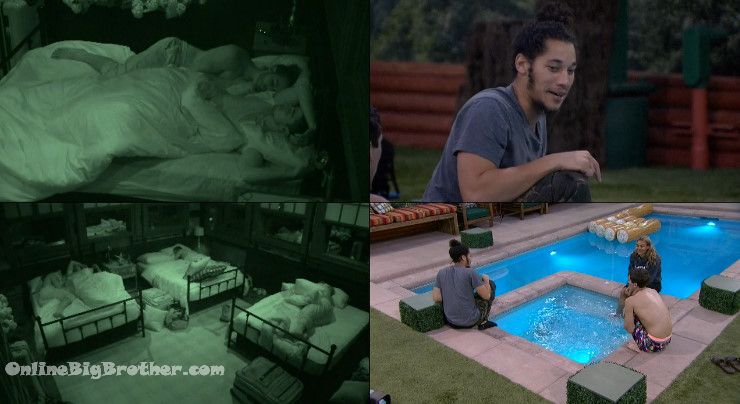 6:36am Feeds are working again..
Simon and Dawg will be back later today to recap the day.