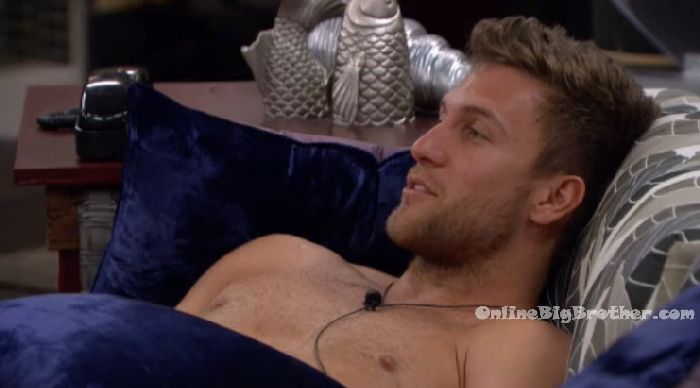 8pm – 8:15pm HOH room – Vic and Corey. Vic says Paulie isn't going to use the veto so I don't have to put someone else up on the block. Now one of you motherf**kers just have to win HOH. Corey says yeah, I wonder what it will be. Our odds are good. James wins we're good, Nicole wins we're good. Vic says Bronte said I didn't have a good social game. Maybe, Maybe the first time. Corey says why would she say that. All mine are nice. I need to be more of a d*ck head.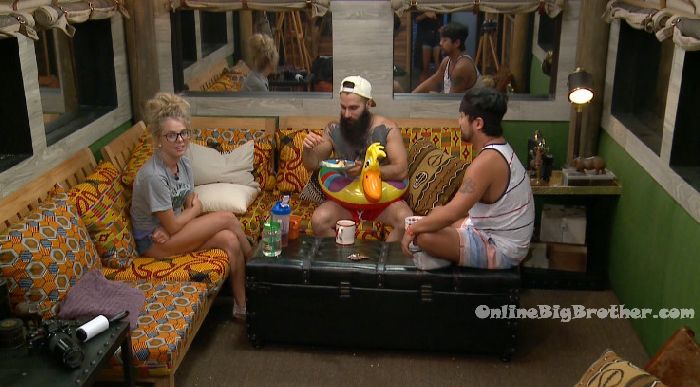 8:20pm – 8:55pm
James, Nicole and Paul are talking in the safari room – James says I don't want people being pissed off at me. Paul says I know its going to be unanimous so in order for people to not be pissed off at you we need to plan who is going to throw a sympathy vote and who's votes you x out so that it goes a certain way. James says if no one tells me anything I will just go bang bang. Paul says we know Michelle works on emotion, she spits sh*t out.. its falling on deaf ears. James if its a double it shouldn't matter who goes. We can just send the other the next week. Nicole says Paulie can control Z. He got her to drop in that comp. Paul says Meech plays on emotion .. all you have to do is toss a comment her way before and she breaks down. James asks who would Meech put on the block if she won? Paul says Vic and Bridgette. James says he thinks Meech and Z are equal. You put apples to apples .. they're both apples. James asks what does exec (Vic) want? Pual says I think he wants Z. James says why are we doing what exec wants if he is going to be gone in a week or two? Paul says the comment he made about 9-1 was directed to everybody.. except me. He doesn't think strategically .. he thinks of what the fans would love. Paul says Z has a very f**k you mentality .. which is harder to go against. Michelle has already made herself a target with everyone. Paul tells James you could use one of those votes on me. I don't care. Nicole says you can use it on me too. Paul asks can you use it on yourself? James says no. Nicole says Paulie can control Z like that! Paul says but she gets very jealous. They agree to get Paulie and Exec together and come to a decision. Nicole says maybe we just meet up in 2 days and secure it. Paul says cancel my vote, I don't care.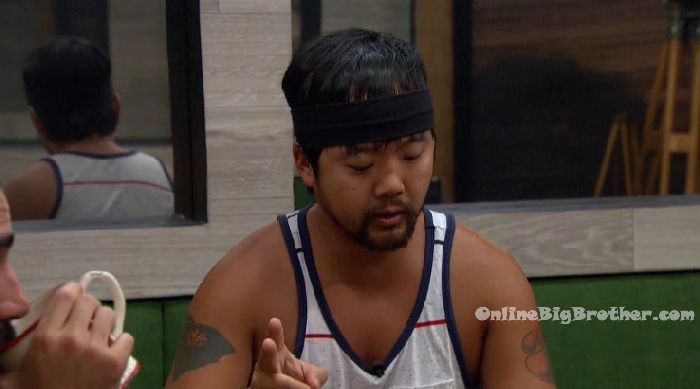 [polldaddy poll=9491180]
[polldaddy poll=9491957]
Help Support Online Big Brother
Show your support and appreciation: Support OnlineBigBrother.com
HELP keep the spoilers coming. Show your support by making a donation.
Share it YO!
Tweet