POV Holder:
Victor
POV Competition
Aug 13th
POV Used
?
POV Ceremony
Aug 15th
HOH
Victor
Next HOH
Aug 11th
Original Nomi1nations:
Paulie AND Corey
After POV Nominations:
? AND ?
Have Nots
Michelle AND Nicole
Watch the next week of the feeds for FREE – 1 week Trial!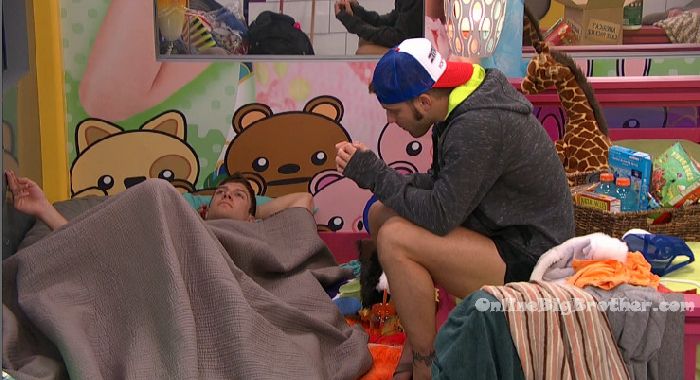 3pm Paulie joins Corey in the bedroom. Paulie says I was just going to him again. I said you messed up and really did us dirty. Like you don't do things that America wants you to. Corey says I am just confused what happens next whether you or I stay. Where are people at this point in the game. I'm so confused. Corey asks is Paul with Vic now. Paulie says I keep telling James he needs to trust you and Nicole now. Even Michelle. Corey asks if James wins .. am I going up or what? Paulie says na, I think he would go after Vic or Paul. Corey asks what if Nat wins? Nat, James and Michelle need to go after Vic and Paul because they're the ones that are going to win the competitions.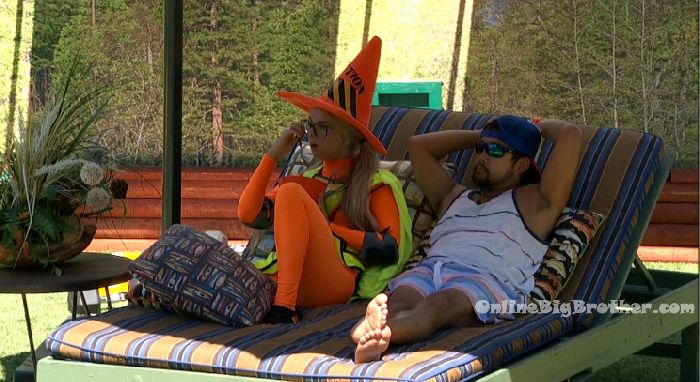 Nicole talks about Corey. He is literally the best guy I have ever met in my entire life all around hands down. I would never meet a guy like him again. He has nothing but a heart of gold. James says I can tell that. Nicole says he was raised so well. His morals are just .. I have never met a guy that is just so good looking and the attention that he gets. He is so humble and he is so like committed. He could get so many girls and stuff. He really is just a ride or die when it comes to relationships. I don't know a lot of guys like that. He is genuine. Regardless I am happy I got to spend 60 days with him. James says regardless of what happens with you two .. actions speak louder than words. You can say you like someone all you want but if you're being distant. When I look at you and Corey I can tell ya'll like each other. 100% No doubt. Nicole says Tiffany told me that he looks at me like no one she's seen before. James says you have been all he's been looking at and talking about. I think its pretty awesome you met someone like that and I wish the best for both of you guys. Nicole says thank you. I think you and Nat are good together too. James says yeah but she likes to hang out with her friends and stuff. Nicole says I think that's pretty normal.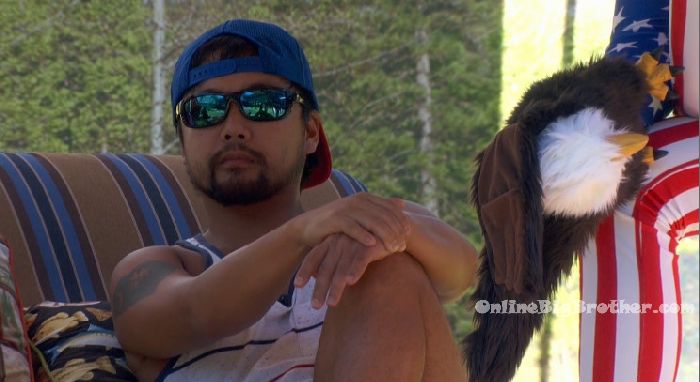 3:15pm James says I think Paul would have let Corey keep that veto. I would have. Nicole says then Paulie took it. That was selfish. James says that's what I said in the dairy room. James says he didn't think no one was going to take the veto from him? We had two people left. I was mad about that. You know you're not going to hold onto the veto and then you give Corey a punishment. Nicole says I hope because of that pawn thing I'm not coming after Natalie. James says its a game and I wouldn't hold it against you if you did. Corey joins them. James says he said he's not going to jury. Corey says I know, its selfish. Nicole says its actually not that bed. Corey says a whole different side of him has come out. I didn't know he was like this. James says I lost a lot of respect for him when he snatched the veto from you. That's exactly what he wanted to happen. You would have come down and someone else would have gone up. Nicole says he sealed his fate. Corey says I felt a little betrayed in that moment. Nicole says poor Corey he's getting betrayed left and right. James says and he has his hand up a bald eagles a$$.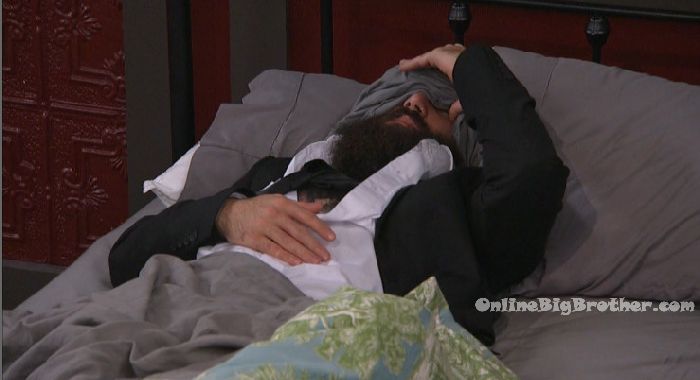 3:40pm – 4pm London bedroom – James and Paul chat. James thinks Nat is mad at him but doesn't know why. Nat joins them. James asks her if she is okay. She says she's fine. Paul asks Nat did you talk to Meech. Nat says yeah she's on board with us. Paul tells Nat to not fee into it. (Paulie trying to get her on the block) Nat says I know, I'm not. Paul says its so obvious they're all working together. Like when Victor won the veto Nicole smiled. Paul says the fact that he is harping on the sympathy card just makes me lose respect for him. Nat says everything he does makes me lose respect for him and if he does have a round trip ticket I will make sure I win the HOH and send him right back out. Paul says damn! Do you hear that James. Natalie says I'm just annoyed that Corey is trying to get James to hang out with him after and party and meet girls… that's why I'm pissed. I overheard that conversation .. and it doesn't make me feel good about myself because I feel fat. James tells Nat you have nothing to worry about … I'm not that type of person. Paul says we have to entertain conversations. Corey is reeling everyone in because he knows he is alone after this week. James asks if she is okay. Nat says yeah, my feelings are just a little hurt. I'm over it, I don't care any more. Nat asks what else has Paulie said about me. I am so tired of my name coming out of his mouth. James says just that he wanted you to go up. James says you should know that I really really really really really really like you. And I would never hurt you. Natalie says my priority after this is to not go party and go ham. I want to go spend time with my family. James says I do too.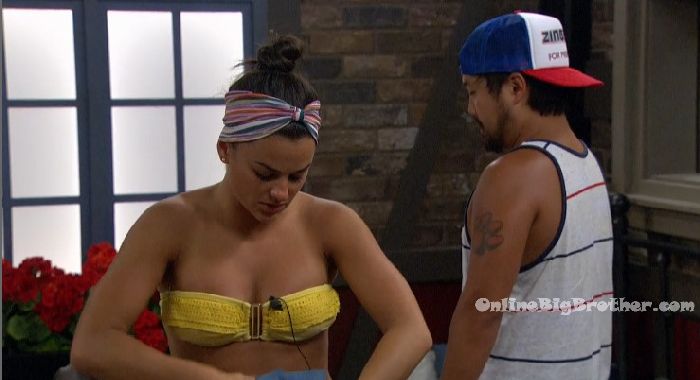 4:10pm Paul asks do I instill some fear and get him to play on emotion and lose next week? Nat says no make them feel comfortable. Paul says because I know if one of them win, I am going up so should I just be like f**k it? To get in their head. Natalie says I don't know. I know if one of them wins I know I am going up. James says no you won't go up it will be me, Paul or Victor. Nat says just the fact that they give zero f**ks about my feelings makes me want them out even more. Nat says I don't care if you want to meet girls after the show. Its okay, we're not dating. I just want you to know that it hurt my feelings. James tells he doesn't want to and really really likes her. Nat says when I don't feel good about my body it just hurt to hear things like that.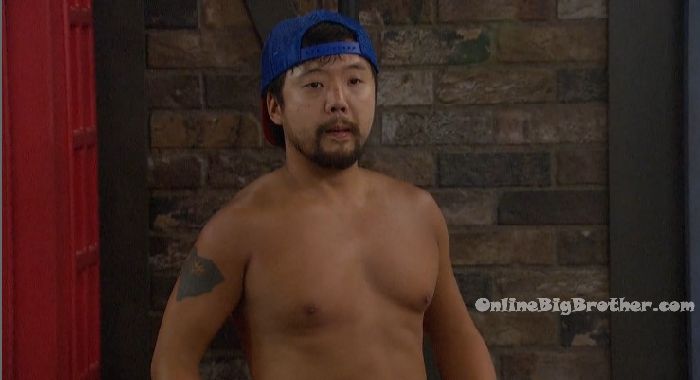 Paul head up to the HOH room. Guess what Paulie's pitch to me was now. If he doesn't use it .. you have to realize he is a beast and you're never going to beat him. He then went to James and said you have to vote me in. No one can beat him (Vic) but me. I said eventually when it comes down to 5 or even people we're going to have to go against each other. Paul tells Vic about Nat getting mad for entertaining conversations about meeting girls and partying. Paul tells Vic I got you bro. Vic asks why would I do that (take off Corey and put up Nat) after making such a big move. The red alert alarm goes off and Paul goes to pat down all the house guests.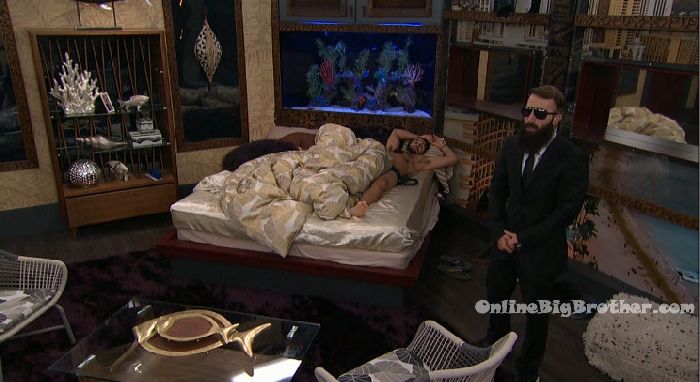 5:20pm Bedroom – Nicole says that James was asking if Natalie really liked him. I was like I'm not getting into any of this crap because its going to come back and bite me. He was asking because she's been so buddy buddy with Victor. I was like I don't know. He said you and Corey like to hang out all the time. Corey says she doesn't like him! Nicole says I know. I've been there ever time he's been sad.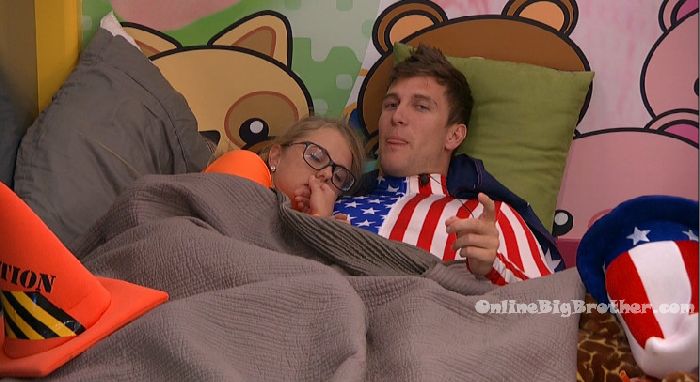 Red Alert! Security Breach! @bigbspoilers #bb18 pic.twitter.com/pY9C4dOD9E

— Dawg (@DawgsBigBrother) August 15, 2016
5:45pm – 6:10pm Paul talks to the camera. Paul says some very interesting things have been going on in the house. Paulie was exposed for his lies. There was a power shift and the underdog seem to be on top. Natalie, Vic and I started in the beginning together, went our separate ways and all came back somehow. So I think that's pretty cool to see. I am really surprised I made it this far to be honest. What made me get this far is staying out of the cross fire and just generally having fun. james joins Paul. Paul tells James how he thinks he is still here because of his advice to just have fun. James says yeah just have fun and save yourself if you win the veto. They talk about how Paulie is still in the diary room. They're concerned because its been a long time. James goes to check on him.
Help Support Online Big Brother
Show your support and appreciation: Support OnlineBigBrother.com
HELP keep the spoilers coming. Show your support by making a donation.
"CO-HOH"
WEEK 4 – August 14th to August 19th
This winner automatically becomes Co-HOH, sharing all HOH perks and responsibilities for the duration of the week, including choosing 1 of the 2 nominees.
[polldaddy poll=9496376]