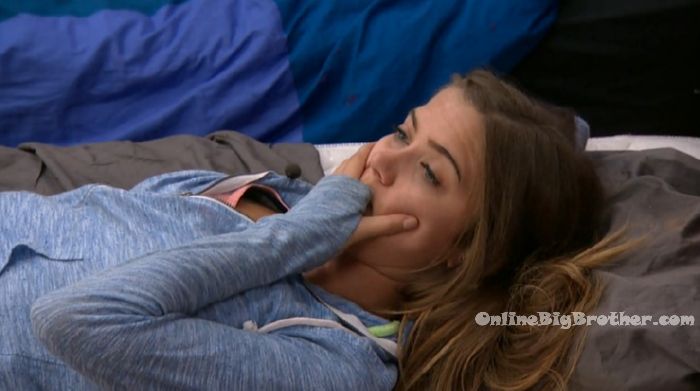 8:30pm Shelby and Alex are laying in bed talking. Shelby – So what do I do just put on a happy face when he (Scott) asks us to be in an alliance? Alex – I think its best we just keep doing what we're doing with Scott because he might be .. you know doing his thing but at the end of the day he is putting you and me in front of everyone else. Shelby – but would you want to be in an alliance with someone who obviously, blatantly puts you above me? Its just very awkward. Alex – it is awkward and he is basically screwing himself when he is like hey here's my hierarchy of the alliance but lets all be loyal together. That's big brother 101, you don't do that. He has basically screwed up his game a little by doing that. Shelby – he just needs to stop saying that and stop having conversations on that hammock because he doesn't know how to have a conversation. If he's watched this game he should know someone is going to get pissed if you say yeah I'll vote you out. Alex – I don't know why he said that. I don't get the logic behind it. Shelby – and he brought it up to me again! Alex – we know now he has this hierarchy thing …we can't do anything about it this week but we can use it in the future.
10:35pm Kitchen – Danielle, Kryssie and Jason make "d**ks". Danielle yells – Justin guess which d**k is mine!? Whitney walks by. Kryssie – we're making d**ks. You want a d**k? Whitney – no!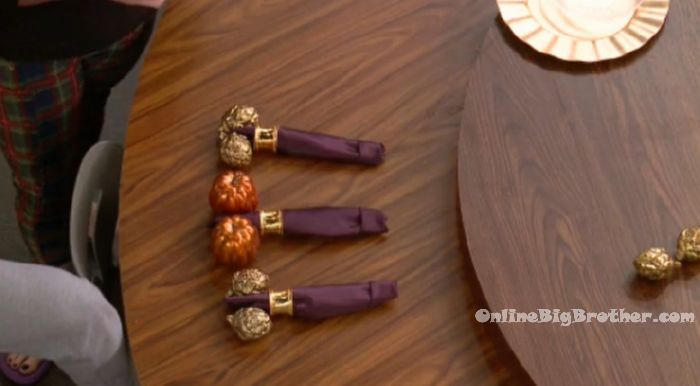 10:45pm Ball Smashers – (Morgan, Alex, Whitney) Alex to America – we need your help. Whitney – we need a signal. They chant – USA WE WANT TO STAY! PUT SOMEONE US THAT'S REALLY GOING TO SUCK! Morgan – that was really good, we'll have to teach Shelby it. Whitney – we didn't smash any balls last week, but this week we're going to! Alex to America – do you a strong all girls alliance to win? Morgan – there are balls left to be smashed. We need them up! Whitney – 6 balls left to be smashed. Alex – and we need your help to get two of them. Whitney, Morgan and Alex – we need your help. Justin joins them.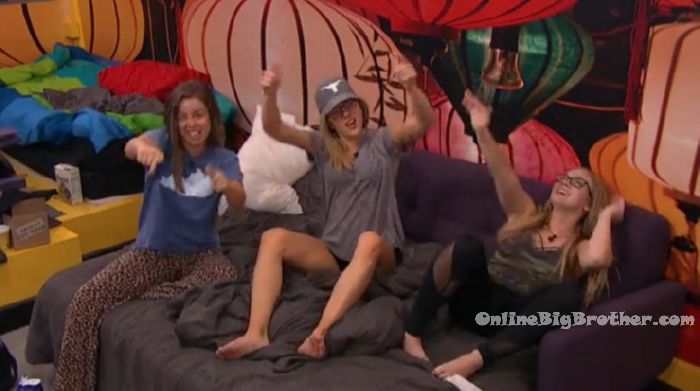 Watch the BBOTT Live Feeds FREE for 1 WEEK!
Click here for your: FREE Trial!
11:20pm Whitney and Justin talk about who they think America might nominate. Whitney – I'm just going to try and win the veto tomorrow. Justin – if I win it I would take you down and put Morgan up there. Whitney – but what if Jason is America's nom? I don't think it will be Jason. Justin – I don't think so either. It will be Scott or someone else like Alex. Whitney – it just sucks because I know you and Kryssie aren't even going to have a vote this week (Shelby's care package can cancel out 3 votes.) Whitney – Scott is going to vote me out over Shelby or Alex.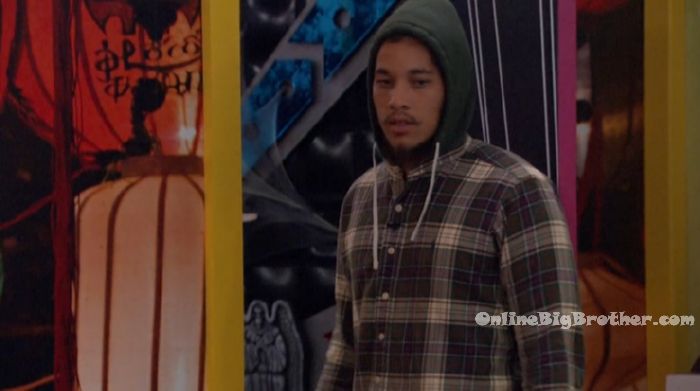 11:25pm – 3am Havenot room – Justin tells Kryssie – I've been in Whitney's ear so that later down the road she might ditch them. She is extremely loyal. She is someone we could work with. Whitney joins them. Kryssie – last night I was under the impression she was nominating Morgan and Kryssie – if for some reason you can't come down. .. someone has to convince Shelby to not eliminate Justin's vote. I realize that will be really difficult. Whitney – I don't even think Shelby is going to think about anything and just leave it up to Scott. And Scott will vote me out of here before he will vote Shelby out. Kryssie – he is only protecting Alex. Whitney – I think she (Danielle) is threatened by me because I have relationships with people. Kryssie – they need to put up Alex or Scott. I hope they put up Scott because he has less chance of winning. Justin – I don't want them to put up Scott. Kryssie – I want them to put up anyone but me. Kryssie – Shelby, Alex and Morgan all gave Danielle the exact same speech. They gave me the same bullsh*t too… the only one that didn't is this one (Whitney). Justin – whatever happens this week .. is what it is. Jason joins them. Kryssie – I've extended trust to every a$$hole in this house and literally every a$$hole in this house has sh*t in my mouth! Jason – I didn't quit my job for a second time for Scott and Alex to prance around this house and run sh*t. Over my dead body! Justin – we need a name. Kryssie – not if we can't save one of our own. We need to win the veto first. Jason – they have their entire group brainwashed and the only person that isn't .. they want out.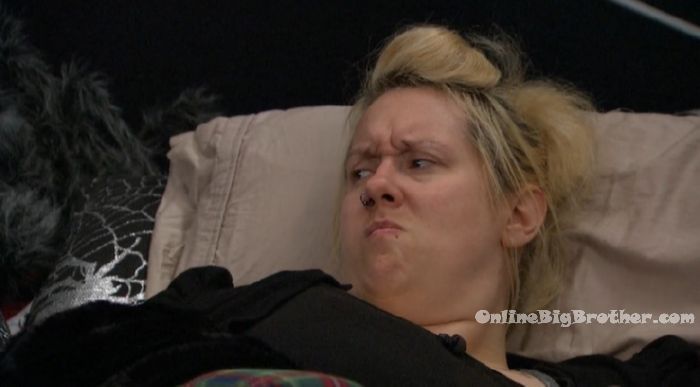 3:10am All the house guests are sleeping..
[polldaddy poll=9565337]
Tip Jar
Show your appreciation by making a donation!