Head of Household:
Nominations: Breydon and Austin
The Power of Veto Players are: Ro, Vic, Breydon, Austin, Ty
POwer of Veto Winner: Ro
Power of Veto Ceremony: ??????
Have nots: Ro, Vic, Breydon, Austin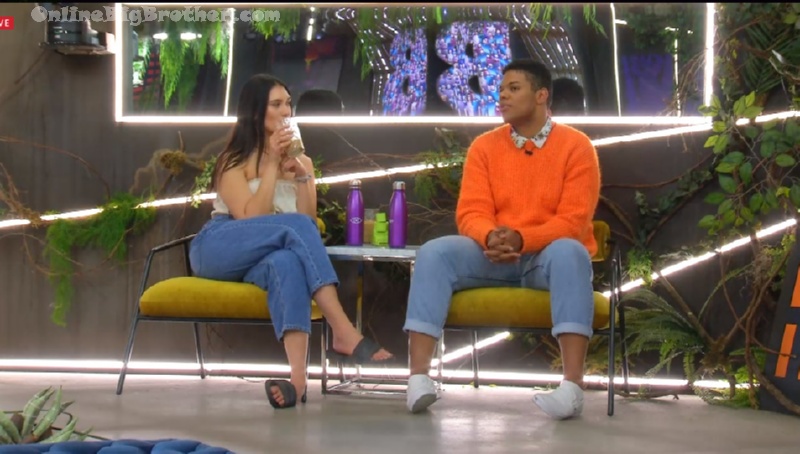 2:38 pm Breydon and Austin were nominated.
They're spinning their wheels trying to figure out who is HOH
Austin – It's TY I'm telling you. (LOL)
Autin says Ty is angry about Latoya.
They agree Ro hates Beth.
Talk about POV picks.
Breydon – who do we pick
Austin – Ro
Breydon – what if Ro is already up
Austin – Tina
Austin – Ideal will be us two, Ro, Vic and Tina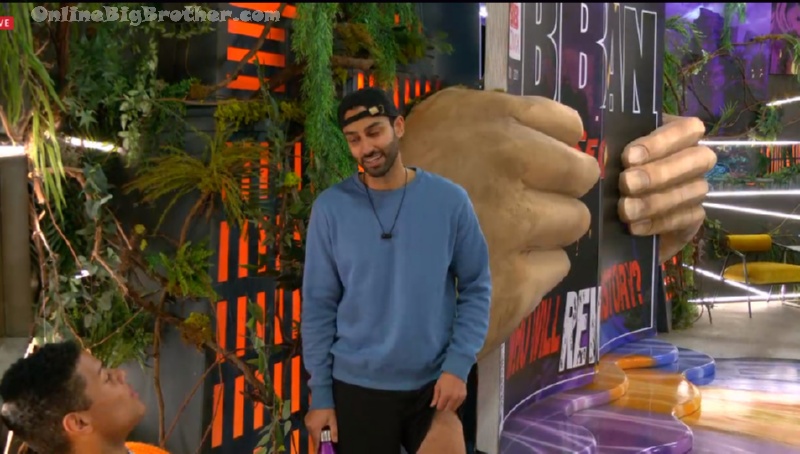 They call Ro over "who do we pick if you are up"
Ro – Pick Vic and Uh and one of these two.. Tina and Tera. We can play for you.
Breydon – which one
Austin – Tina
Ro says Beth is his number one pick for who has HOH, Ty is his number two Guess.
Austin thinks it's Ty.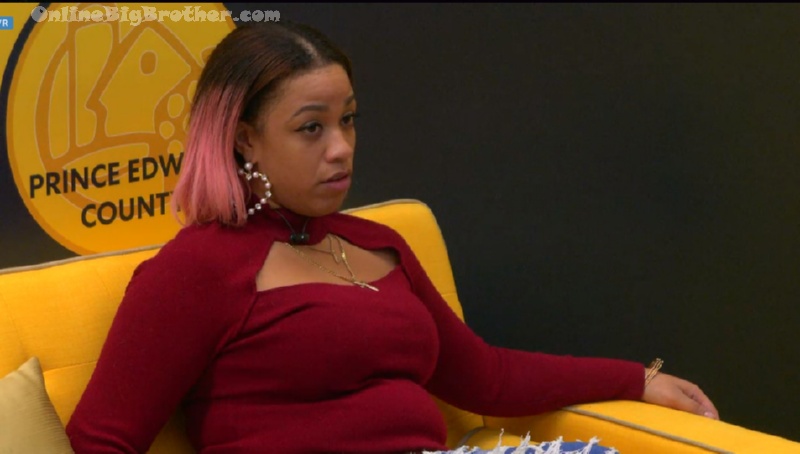 2:53 pm Breydon, Vic, Austin
Austin says people think Vic is HOH because it's easy.
Breydon – people are pining this on you
Austin says everyone is picking her as HOH but they don't think it is.
Vic – they are idiots they don't know we are working together. I have no one in this game
Vic – if you guys get houseguest choice pick me
Vic says Tera won't use it because she's scared Tina goes up. The boys wouldn't use it because they would be sacred the other boy goes up.
Breydon adds – or Beth going up
Vic- I think it's f***ing beth
Breydon – Ty won't look at us
Austin – and Ty got random word that we were trying to backdoor him/
Austin adds it might be a little bit of that plus the Latoya vote.
Breydon says he doesn't see Beth swearing on her dad because she is so religious.
Vic thinks people leave that at the door when they enter the house, "I've seen it every season.. inside its game outside I agree"
Vic – from a logical standpoint this would be the best move of all time.
Breydon – you think that?
Austin – we are going off the faith it's not you because we know who you are and what our relationship is. Like we love you personally so that's what we are going off of
Austin – we've built trust early on. You said I was your one and only and I believe you I really do.. I always have.
Vic – this is so hard
Austin – if we're wrong.. You gotcha girl..
Austin – you are a bad b1tch you are ballsey as hell and if you took one of us off
Vic – I will
Austin – Ideally it would be us Ro you and Tina.. Ideal
Vic says them going on the block and on slop are is "Dirty"
Vic – people are being so f***ing fake I hate it.
Austin – I've loved you since day one and that has never wavered..
Vic – this is so crazy.. hopefully, you guys get Houseguest choice.. and whoever they put up is a way bigger target
Vic – I can't believe someone puts you on slop and on the block it's hideous
Vic – maybe they put you on slop because they knew you were the target and they knew people would put you up slop it would eliminate the amount of people (Suspects)
Vic – I wouldn't have put myself on slop that is stupid
Austin – you have us you can trust us. I said Vic is the badest b1tch in this game. She's not scared to do something I believe her.

3:18 pm Feeds down.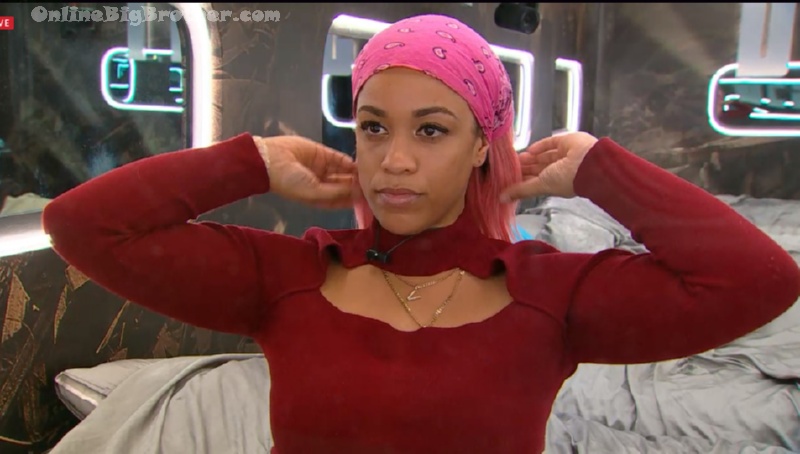 3:49 pm Vic says best case is Ty wins.
9:45pm Feeds are still blocked.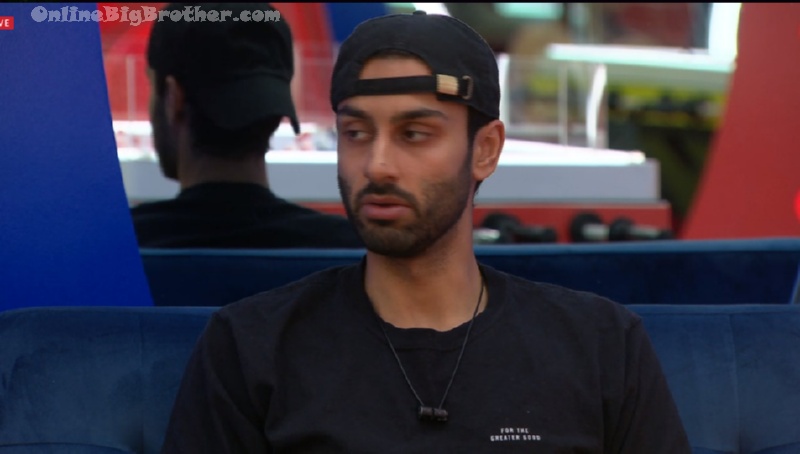 10:35 pm Feeds back.
Austin crying. Ro is contemplating if he should use the veto. Says it's better for his game he doesn't use it.
Ro – you still want me to win after this
Austin – over them 100%
Ro – I don't want you to think of me any differently because of this
Austin – it's a game.
Ro – if I don't use it it will be the hardest decision I've made in my life hands down.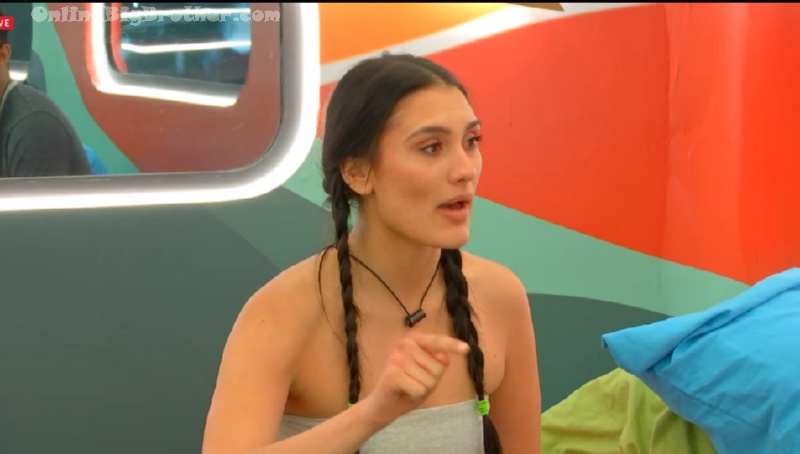 10:50 pm Austin and Breydon
Austin – F** everyone else in here but you
Austin – if he doesn't use it I will in a factual way tell everyone exactly who they are..
Austin – I feel betrayed by everyone in this house but you..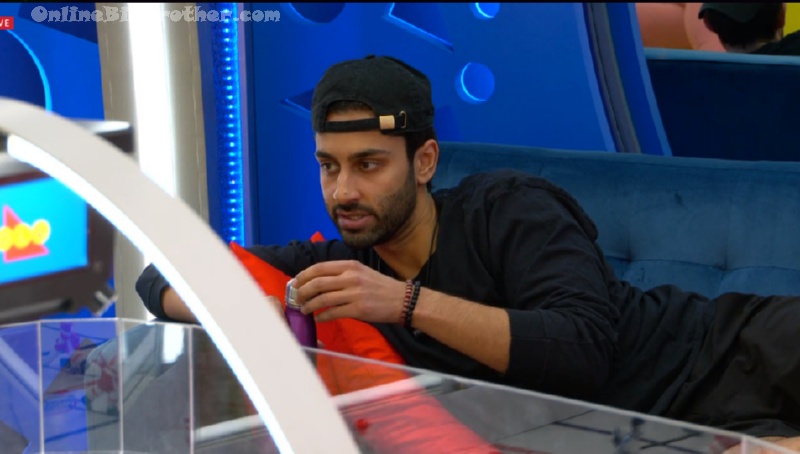 feeds flip to Ro talking to Beth. Ro says he doesn't intend to use it.
Ro – I'm 110 % positive I won't use it.
Ro warns her about hte boys saying based on the way they talk they think of her as expendable.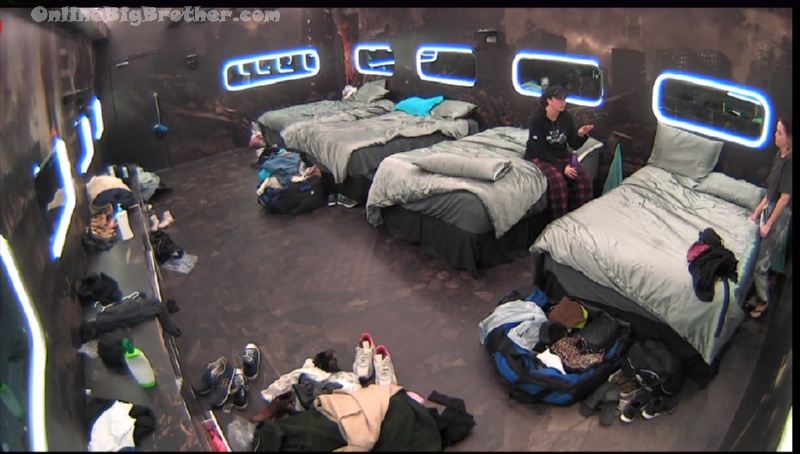 11:00 pm Tina and Tera.
Hoping Ro doesn't use it because they fear they'll go up.
11:01 pm Tina tells her after they get through this section of the game they need to sit down and have a conversation with beth without Vic.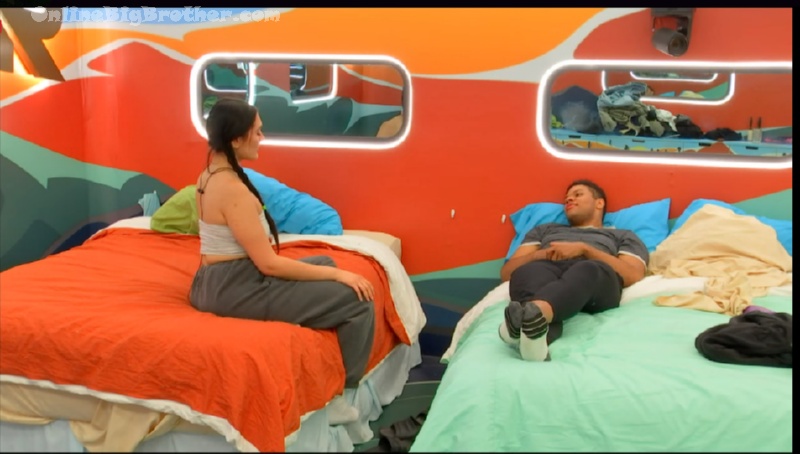 11:05 pm Austin and Breydon
Breydon – why did he win that?
Talking about how Ro told them time and again he would use the veto on them.
Austin – I asked him a million times.
Austin "He literally said throw it to me"
Austin – really? you wanted to f** me that bad?
Breydon – that's my thing
Austin – honestly f** them all
Austin – Funny how quickly Tina and Tera are saying don't use it when I kept them safe for weeks.
Breydon – that's what I'm saying.. or how they wanted to flip it on you last week
Austin – they wanted to flip it and keep Kyle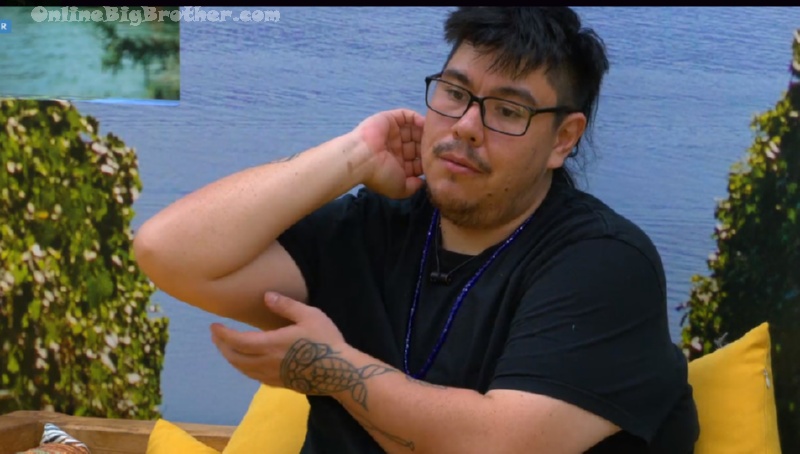 11:41 pm Tera and Kiefer
Kiefer says Austin's gotta go.
Kiefer says if Breydoin wins he has no idea what he'll do. "My guess is he won't wih"
Tera – trust me out of the two boys which one would you want to go first?
K – I don't even know if I can trust you with that information.
Tera – I'm not going to say anything. Honestly .. TY
Kiefer – I can't read him
Tera – he's hard to read and I think he's more likable
Kiefer- Jed's my boy. My number one pick. I built a relationship with Jed day one
Tera – do you think those boys have a final two with each other
Kiefer – I think they don't but I think it's unspoken I think Beth's their three and I will be their four
Tera – yeah