HOH: Xavier
Nominations: Azah and Kyland
Power of Veto: Xavier
Power of Veto Ceremony: ?
Big Brother 23 Houseguest Rankings – – RANK THE HOUSEGUESTS –
View the previous day ranks on the – Ranking Grid
Big Brother Spoilers Even less going on today so this might be the leanest post of the year. The plan appears to still be for Xavier not to use the veto and for BIGD to vote Kyland out.
10:05 am wake up (Other than X takes over an hour for them to actaully get up)

11:03 am trying on some "options"
DF – this is my finale look..
DF – I would love to get some good earings
DF mentions how Azah is going back to her job she'll have her job's pay plus what she gets on Big Brother.
Azah – I'm going back to work mid October.
DF – if they told your three and a half..
DF – I don't know who long you planning on staying out here if I stay I'm planning three days. Do you want to fly together?
Azah – I would love to
DF – I'm going back on a Sunday so I can start my week out right.. MONDAY go back to the gym start looking for a job all of that..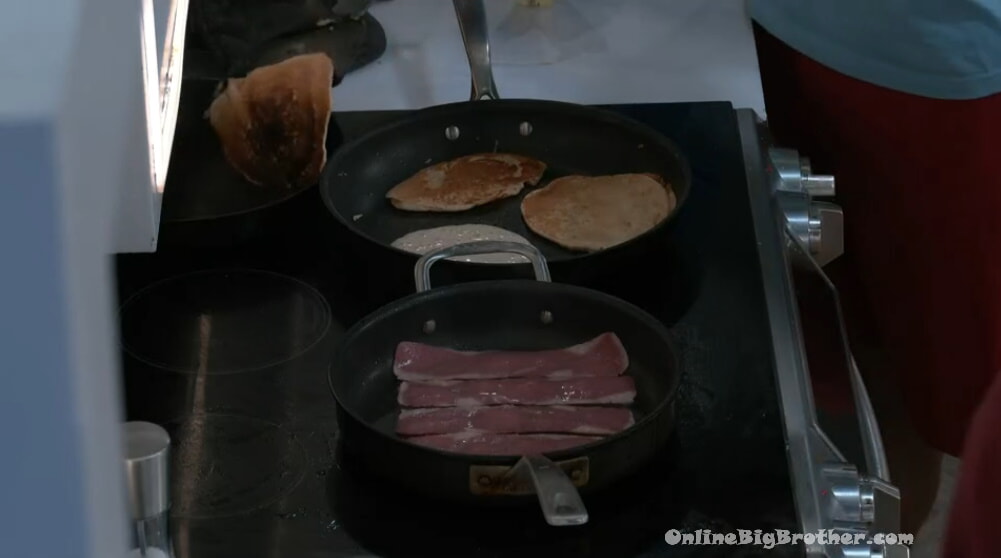 12:50 pm Breakfast and Chit chat.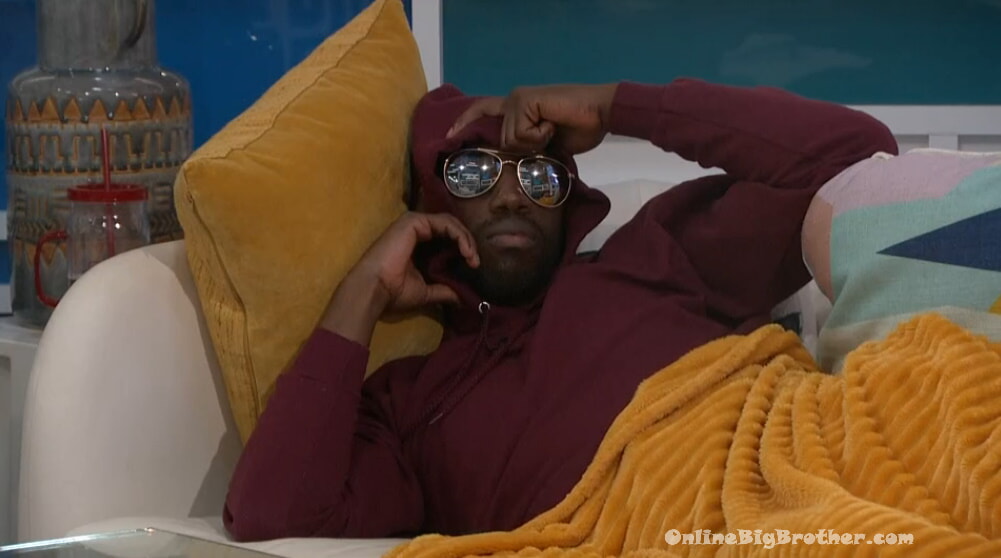 2:00 pm Chit chat about kids shows like "max and ruby", "Dora the Explorer" etc etc ..
Azah says Dora is too simple.. "Where's swiper.. he's right there."
3:00 pm
Zzzzzzzz
Ky – I'm still awake.. He moved she moved.. everyone is awake we're just resting we're not asleep there's a difference
Kyland says he liked season 22 (Yikes)
BIGD says Nicole played a great game.
3:48 pm Everyone still laying around the living room.
DF – there's no way I would be watching these live feeds..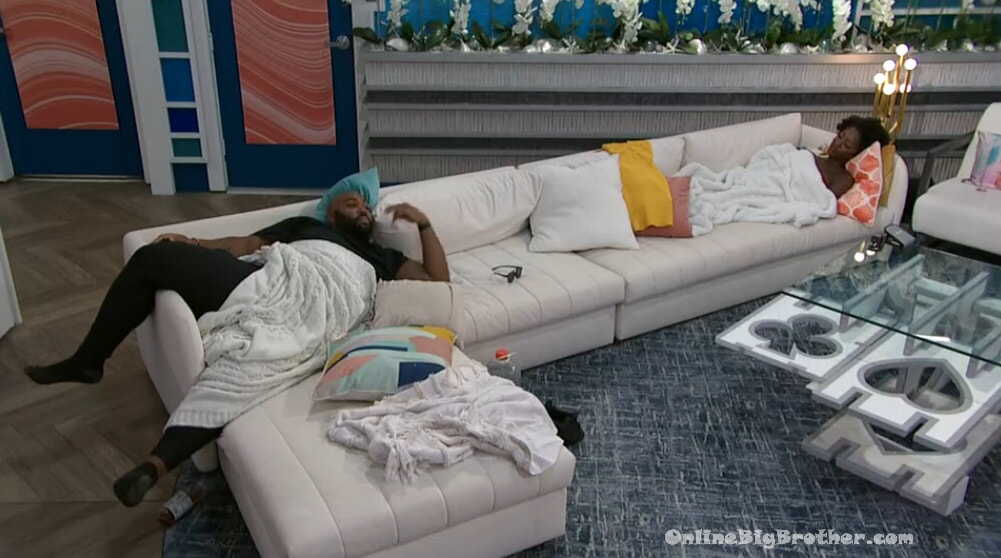 4:09 pm
Azah says she wants to have three kids.
DF – I couldn't imagine having more than one.. I dunno it depends on my partner I don't want that one growing up by themselves.. I couldn't imagine living my lavish life and having two kids. it's a lot of sacrifice.
DF – I might have to have two.. F*** that's a lot of kids.. TWO! .. I want to keep the legacy going so two would be good… I'll have one and my partner will have one.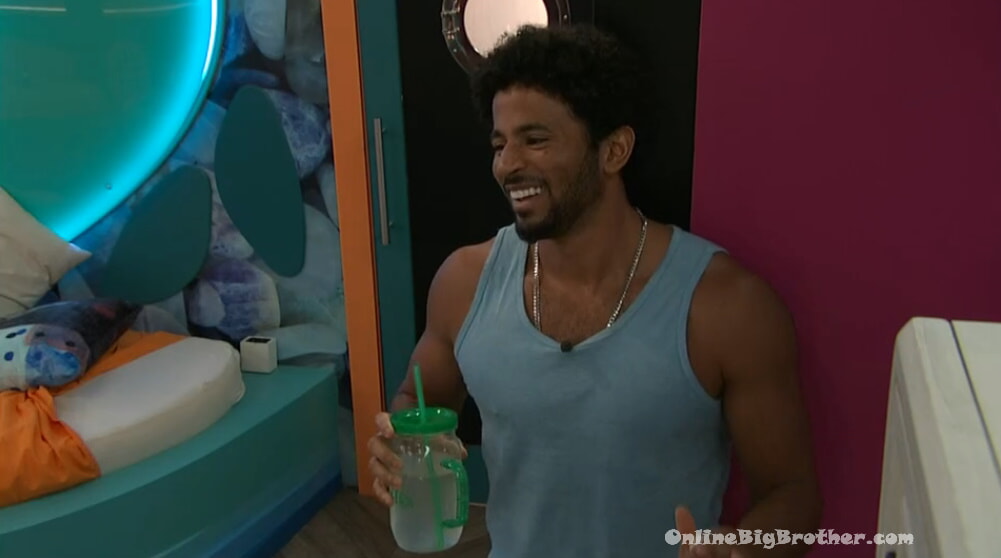 4:35 pm Xavier and Ky
Ky – Should be for the last time I ask but I DON'T have to be super thorough with packing?
X – you don't need to be super through with packing You'll be fine.. you'll be good..
Ky – Thank you. I appreciate it. I'm sorry
X – you're good.
Ky leaves.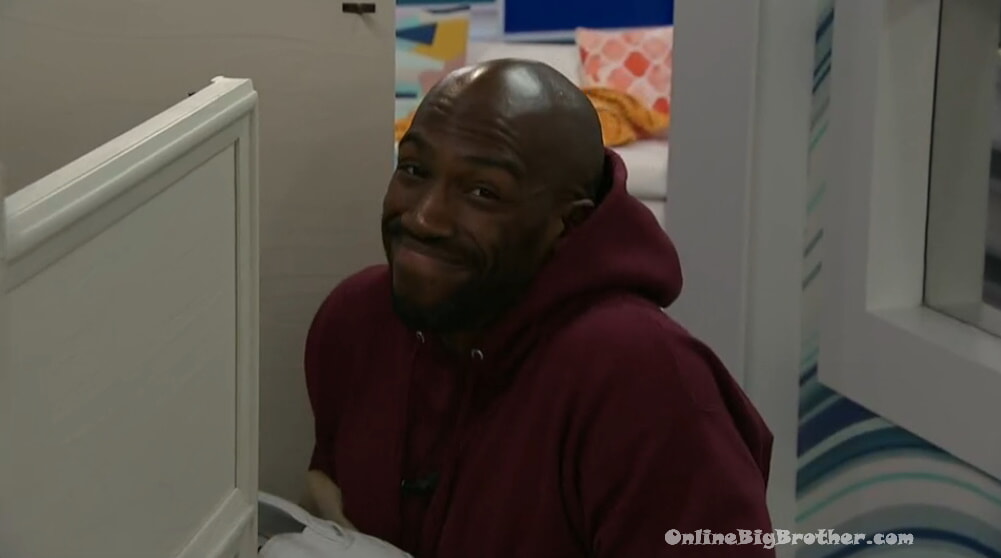 The camera zooms in on Xavier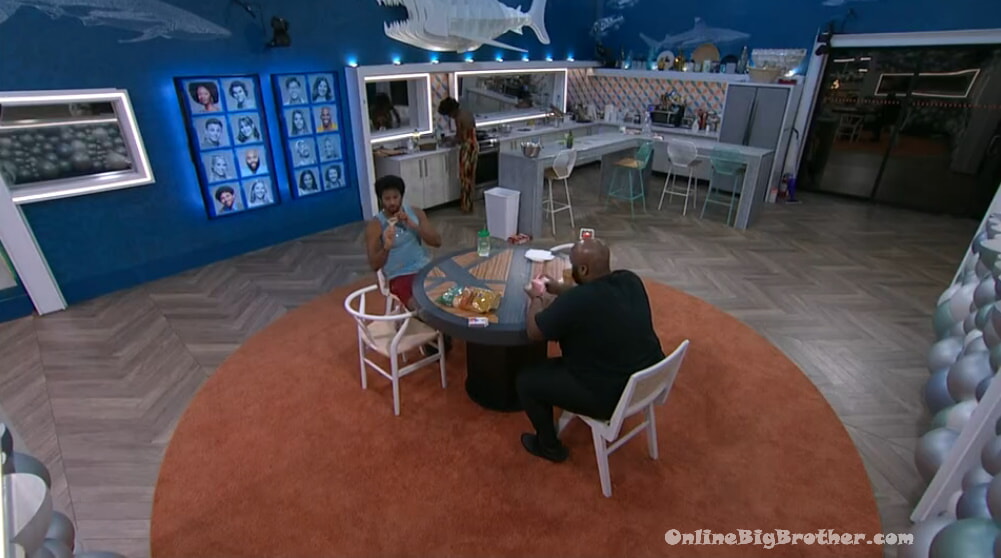 5:48 pm CARDS!
Ky is also flinging candies into a bowl at the corner of the room.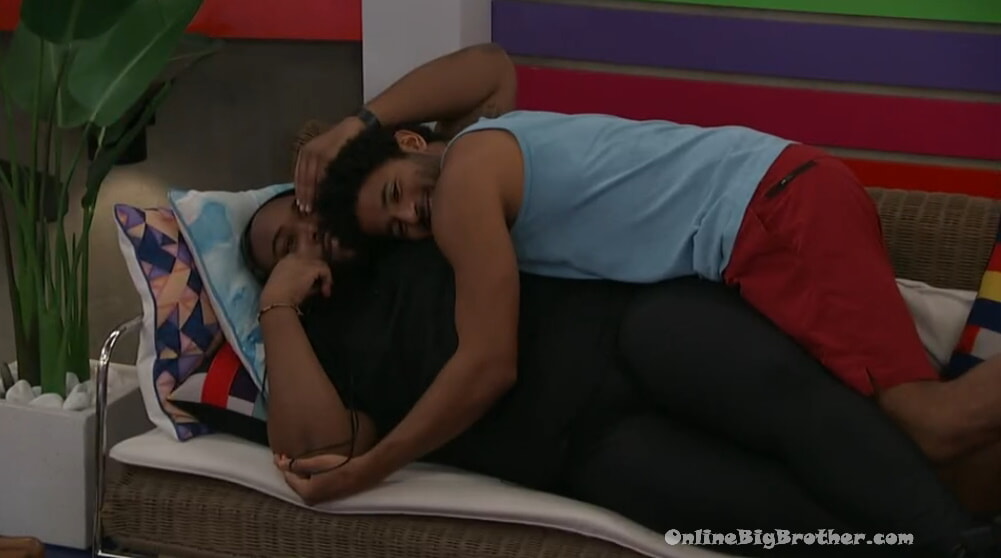 6:35 pm Kyland and BIGD
Apparently, BIGD said "Everything that has happened has happened because of me" and rightfully so Kyland calls him out on it says it's cocky.
After Kyland leaves BIGD goes on about how he played a part in every single week.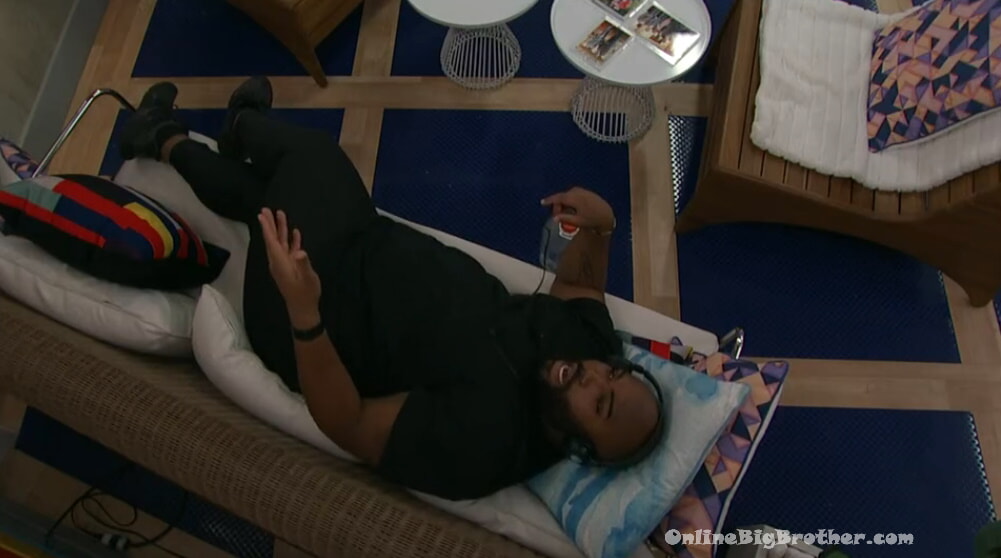 6:45 pm
DF talking to the camera about how he ran this season. "I'm running this b1tch that's not cocky that's just facts"
DF – you all keep playing with me but your a$$es keep going home how does that make sense? Let's write that check and cash that at the bank. Matter of fact I am going to write that check and cash that at the bank. when I walk away with 750K and you b1tches are laughing.. I'll be laughing then.. remember you guys all think you're running the show but lo and behold I'm running this b1tch. (Raven has some competition here)
DF – if you guys were running the show I wouldn't be here. I've talked sh1t to every single person in this house
DF – People not in power have the most mouth
DF goes on that what Ky is doing won't work on him. He's come from Philly, he comes from a rough neighborhood, he's dated men. "I went to military school please all this I would never fall for"
DF – you think I haven't been through sh1t.. please.. Every single week I had a part in playing every single week I manipulated I lied I made sure everything got done. I also stated a lot of facts nobody knew. People trusted me and I used it against them.
DF – Does Kyland not think he's a part of my plan. He thinks he's running me. NO I'm running you and I'll show you how bad I'm running you when I send you home beautiful.