HOH: Sarah Beth
HAVENOTS:
Nominations:
Power of Veto Players:
Power of Veto:
Power of Veto Ceremony:
Big Brother 23 Houseguest Rankings – – RANK THE HOUSEGUESTS –
View the previous day ranks on the – Ranking Grid
Big Brother Spoiler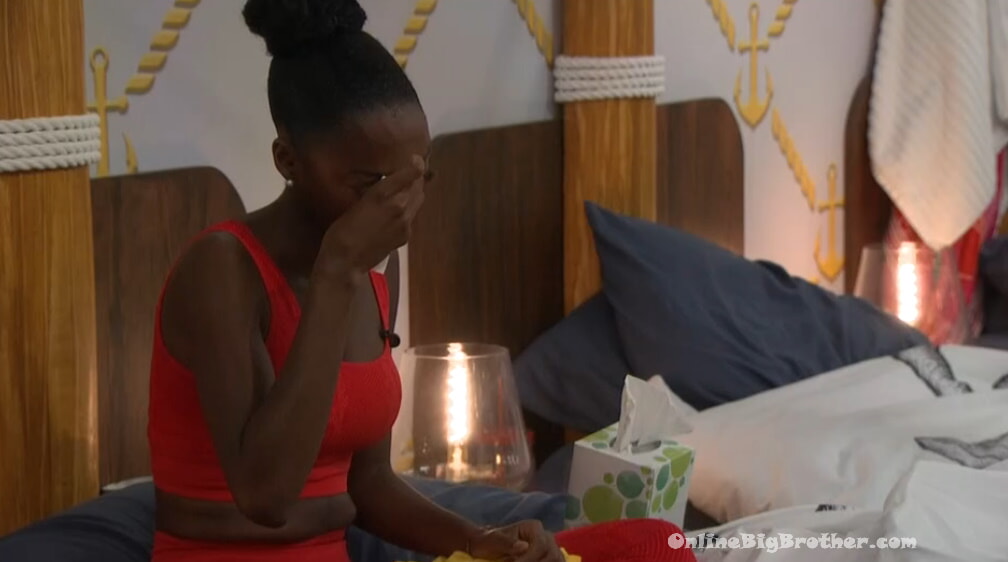 6:00 pmAzah and DF
Azah is crying
Df – there is no comp that can be beaten for me. Nothing for a fat dude can do. Why can't we pick up heavy things that is not cool (lol)
DF – that last ledge was crooked.. that's not even fair it's not level..
Azah – we got to get out of her and solutions
Azah – I don't know what homegirl is going t do she's going to put me up, Hannah up Tiffany up.. we have to use the power this week.
DF says Sb will probably put him up because what she said to him "Ohh people might not want you to go home because like you are a pawn.. "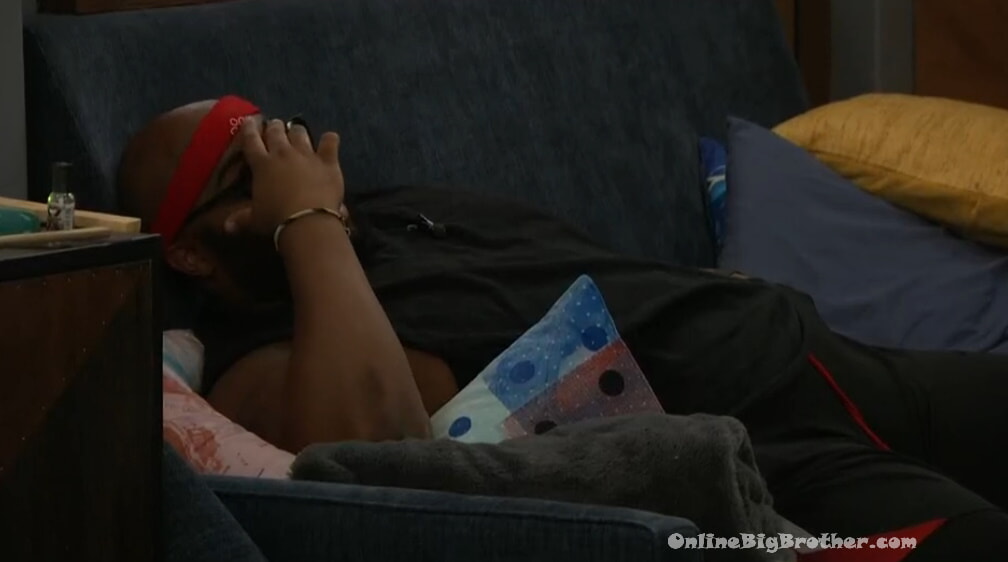 X joins them
DF – I'm checked out now.. I'm so over Big Brother making these games for all you skinny b!tches..
DF – I'm over it.
DF – there's nothing so far since we started that has anything with me being strong
DF – let me just lose all my weight and be a skinny bitch. What the f*** a balance beam?
X – it didn't suit me either. Balance is not my strong suit
Azah – we should have done the longer route..
DF – I could have beat Claire's time..
Azah – I probably will see the block this week but that's ok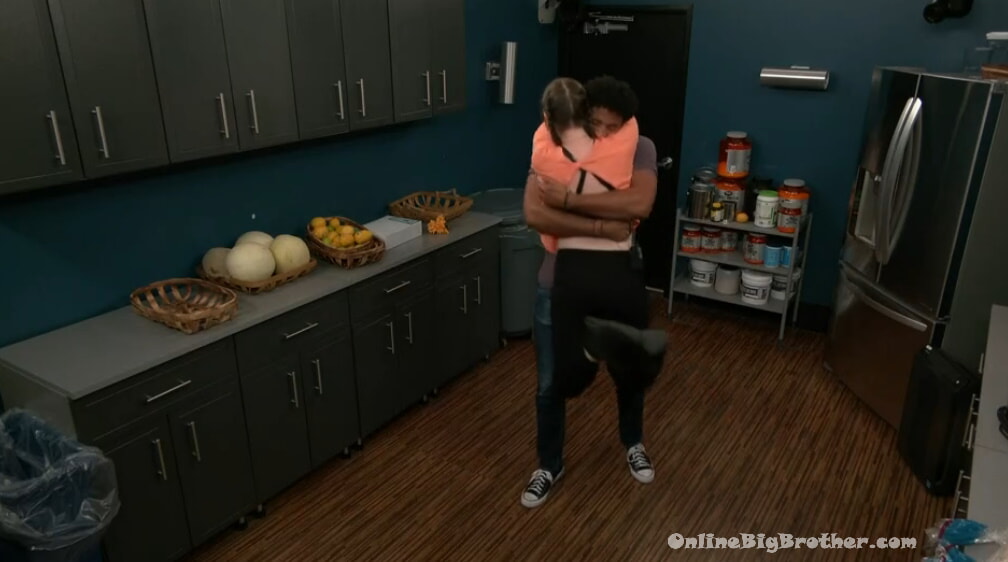 6:07 pm Sb and Ky
SB – I'm so freakin excited.. I was so hyped when I saw those balance beams.. I knew I got this..
Sb – what the heck do I do..
Ky – at this very second DX and Claire personally because of what happened this week. It's your HOH whatever you do I'll support.. (Boo)
SB – I'm so freakin excited
Sb – what the heck do I do..
Ky – at this very second DX and Claire personally #bb23 pic.twitter.com/uULFVXozvV

— OnlineBigBrother.com (@bigbspoilers) August 20, 2021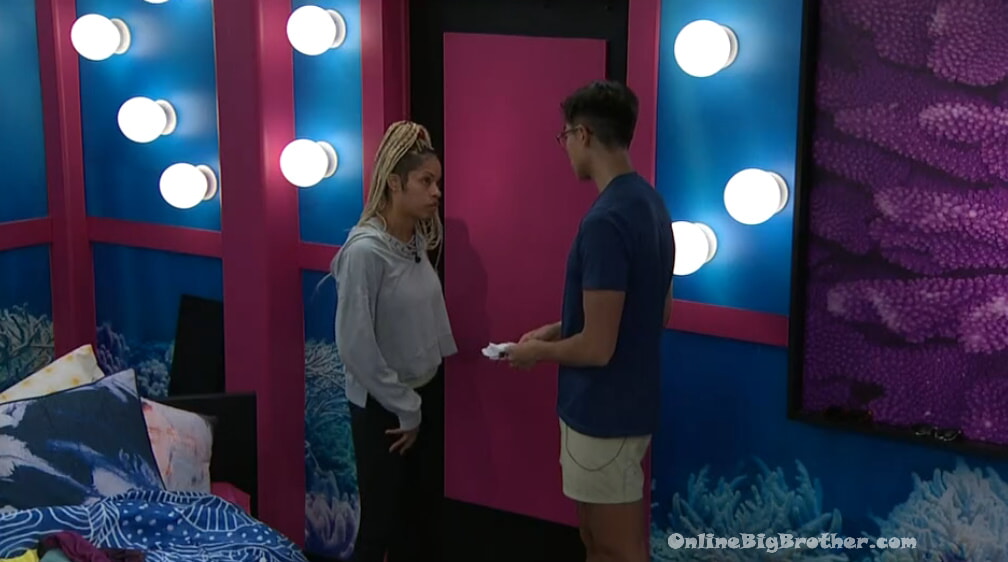 6:19 pm Tiff and DX
Tiff is asking why does Kyland not know what Sb is going to do.
Tiff – I know what you will do, We know what Claire will do they're so close. Why wouldn't he already know what her plan is
Dx – I don't know what Ky's plan is
Tiff – she lied to me and Claire last night.. she slept out there so she could find out what we would do this week. I was like what would you do? She said the Jokers ain't nobody wasting their HOH on the jokers
DX – she said to me the jokers
Tiff – I said what if Azah comes down
Tiff impersonates Sb "I mean I don't want to do this but Hannah"
Tiff – I know Hannah means you or Hannah or me or Hannah
DX – I do think there's value in being close to Ky this week
Tiff – They're going to make you spend your money that is what you want
Dx says Ky is going to volunteer to be a have-not. Tiff should and DX will that way they can form a three in the have nots.
Tiff – what about Hannah
DX – you decide
Tiff – You and Kyland..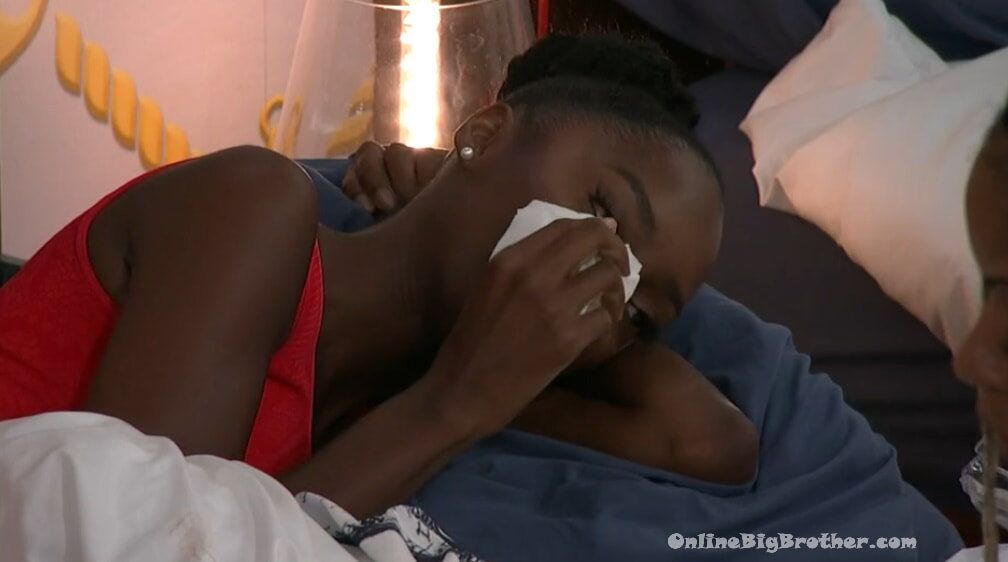 6:30 pm Tiff and Azah
Tiff still complaining that Kyland doesn't know what SB is doing "We're supposed to know what our person is doing.. Kyland it shouldn't be no secret for you otherwise all that laying up and cuddling "
Azah – he said he doesn't know
Tiff – as far as I'm concerned it should be his HOH I know what Claire would do (Please god no)
Azah – I feel like he has her wrapped around his finger on the other hand she's very unpredictable
Tiff – YES
Tiff – I'm going to be real with you if it wasn't for the cookout I wouldn't have a reason to not keep Britini no reason to not keep Brit.. I couldn't give her one. You know how f**ing hard that was?
They talk about how good Brit's points were
Azah – she came up with those herself
Claire joins them.
Tiff – I don't know what she is capable of doing. I don't know anything.. I did know this was coming so I'm not surprised..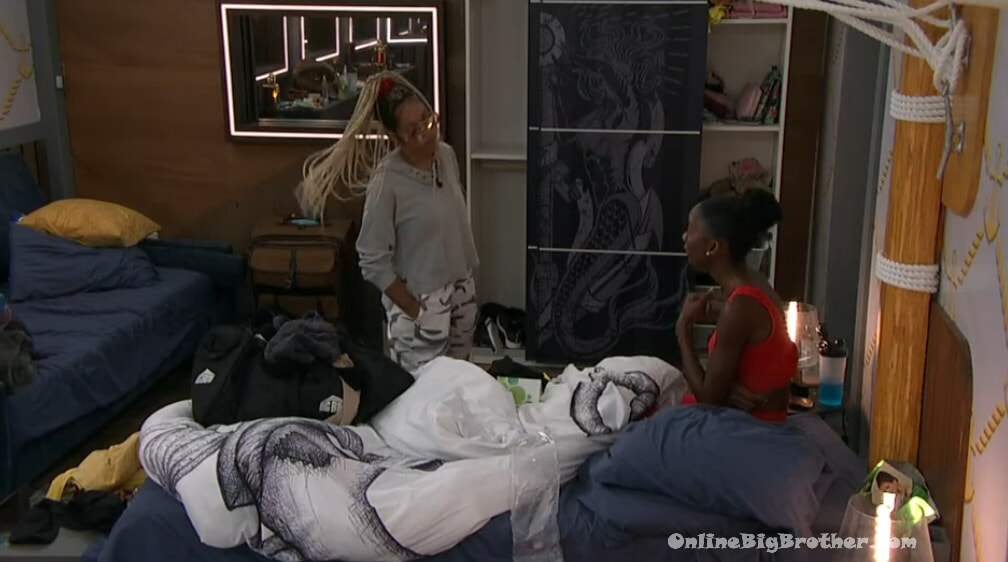 6:41 pm Azah and Tiff
Azah – do you think she'll look at DX
Tiff – Probably
Tiff – She ain't looking at Alyssa she's not looking at a KIng she's not looking at Claire
Tiff thinks the order of targets for Sb is – DX, Hannah, Me, DF, you, X, Alyssa, Ky
They start to talk about the roulette competition. Tiff isn't sure DF should go for it because it's a balancing competition DF should save his money for the coin toss.
6:53 pm SB HOH I've seen one person celebrate with her.
Ky brings her some pizza
Sb – thank you
Kitchen areas talk about what her pictures will be, Mother, father, Brother, Shelly?
They can't believe Big Brother shut the backyard down an extra day for the balance beam competition.
DF still complaining about the last balance beam not being stable
feeds flip to Tiff talking about Sb being like the fire avatar or some sh1t like that (She's starting to spiral)