Watch the feeds for free from the US using a VPN. We recommend HMA https://www.hidemyass.com/vpn/r16399/
Kevin nominated Ika and Demetres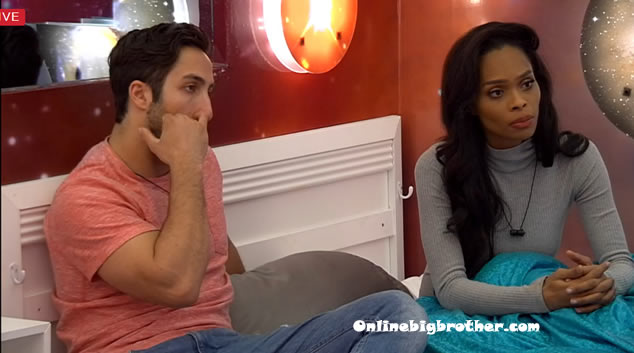 10:34pm Ika, Demetres and Dre
Defending their actions when they were with the 6 alliance.
Ika says she only wanted to keep Dre safe. Adds that all along it was the three of them.
Ika – in this game my care for you f***d me in my alliance.
Iak goes on about how she protected Dre.
Dre says thank you for protecting her she wants to play solo. Dre doesn't want to be carried in the game.
Dre tells her she has done sneaky things in this game and when people do it to her she freaks out.
Ika – Kevin made the best move for his game..
Dre – he did
Ika – I'll go out for the team.. I'll leave the f***G house. to do that I'll ensure people evict me for being a f***g b1tch
Ika says she feels like she screwed Demetres game up.
Demetres says he trusted Dre more than anyone else in the game other than Ika.
Ika says that Demetres didn't know about the alliance of the vets either. (LOL)
Ika – I'm not some master manipulator..
Dre says she doesn't get how Ika is saying that she screwed up Demetres game.
Ika storms out
Demetres to Dre "She really does have your back"
Dre – I don't understand any of this.. I want to play by myself.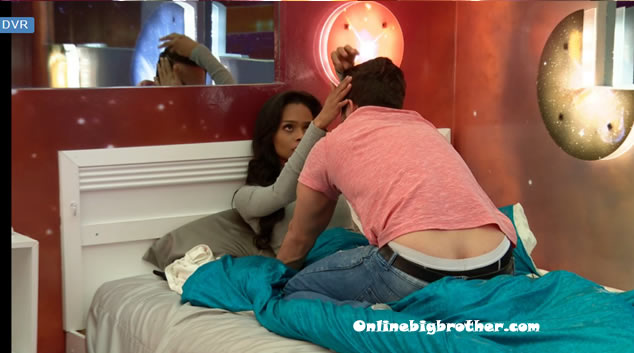 10:42pm Demetres and Ika in the red room
Demetres tells her the only person that would have put them up is the person that won the HOH. adds that you have to be lucky in this game.
Demetres – I look around and all I see is people that will put me up.. I look around and I can't get them out fast enough
Demetres wonders how he can get the house to turn on themselves.
Ika says they should just leave them all alone.
Ika says she wishes she would stay to watch them dig their own graves and when they dig it deep enough kick the dirt over them.
11:05pm Dre and William Bathroom
Dre starts to retell her chat with Ika and Demetres. Karen comes in to do laundry and Dillon comes in to take a shower. they Switch to French.
[polldaddy poll=9734567]
[polldaddy poll=9734569]