Power of Veto Ceremony Results = Jason did not use the power of veto Matt and raven are on the block
9:22am wake up call.. Raven and Matt appear to be the only ones up.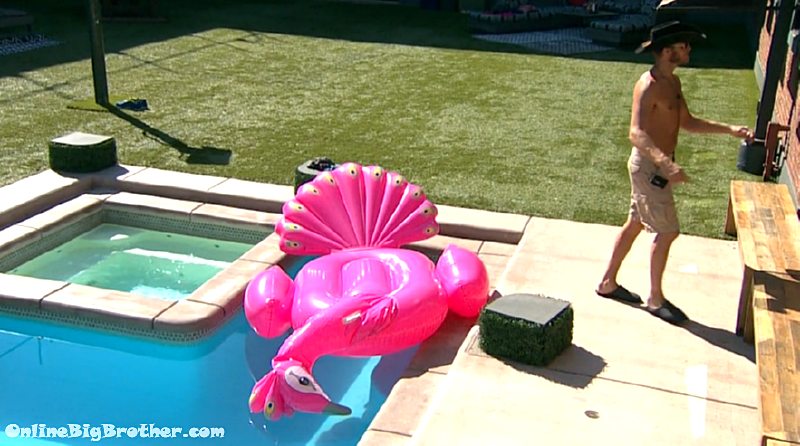 9:42am Backyard Jason and Raven
Raven – what happened to Bertha
Jaosn – I probably put a hole in the son of a b1tch dicking around..
Raven – put a whole in it
Jason – I dunno we were messing around with her pretty good yesterday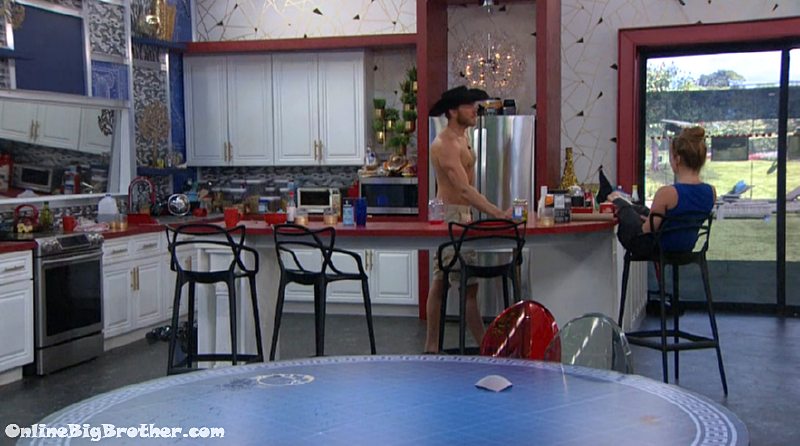 10:02am Kitchen Raven and jason
Talking about Kevin not liking Alex. Apparently there was a rumour going around last night that Kevin didn't. Jason says Kevin's never breathed a word of that too him probably because Kevin knows he's so close to Alex.
Jason explains that Kevin was raised different like his dad where they think if you are joking and having fun when there's work being done you are not paying attention. Jason thanks kevin's like this a bit.
Raven – it was like Josh.. he was saying I'm going to lose it on Kevin, There's no point
Jason – there really is no point
Raven – we know what the objective is why make is worse throughout the week there's no point
Raven – Plus Kevin's old
Jason – he will lose his sh1t, he'll freak the f* out
Raven – yeah so why freak him out now
Raven – Christmas was wanting to tape tin foil spelled out RIP on his bed.
Raven – NO.. he will lose his sh1t..
Raven – it sucks I like Kevin, I feel like this house is going to tear him apart.
Jason – he's got it coming .. when you get down to so many people.. everyone here has participated in something except for him
Raven – that's annoying for me. I literally came in second place so many times.. I've tried so hard.
Jason – if we were rodeoing together and you were getting bucked off your bull every weekend.. You aren't riding in my pickup .. competitors don't ride with slackers.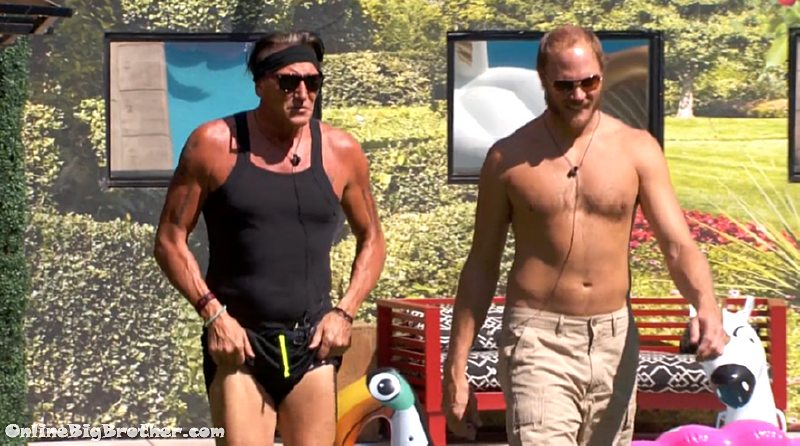 10:30am Kevin and Jason
Kevin complains about Josh being a a$$. "how can you be so randomly stupid.. how"
They agree Josh was the one that ripped the house apart during the POV.
Jason – who took the drawers and dumped them out Raven or Josh
Kevin – I would say Josh.. one of the drawers had just my sun glasses.. now it's broke.. (the drawer)
Jason – she's (raven) not going to say my name after today
Kevin – she's had the easiest time in the house.. it's not even close and to make up stuff.. I do not believe that kid said that about her.
Kevin – she would have been pulled into production you can't talk personal sh1t like that
Jason – what..
Kevin – Cody said I would marry you but you can't have kids.. so you don't have to worry.. remember she said he said that 4th day
Kevin – No way.. and then you spend 50 f*ing days and never confront him on that
Jason – he literally told Alex.. f* you Alex I hate you.. that is what Cody said, directly to her..
Jason thinks Cody d did say that about Raven. He heard Cody and Dom talking about babies one night it was conversation piece for Cody.
They talk about Cody thinking he was the best looking in the house.
Kevin – isn't he like 5-7 in the jockey world he's the best looking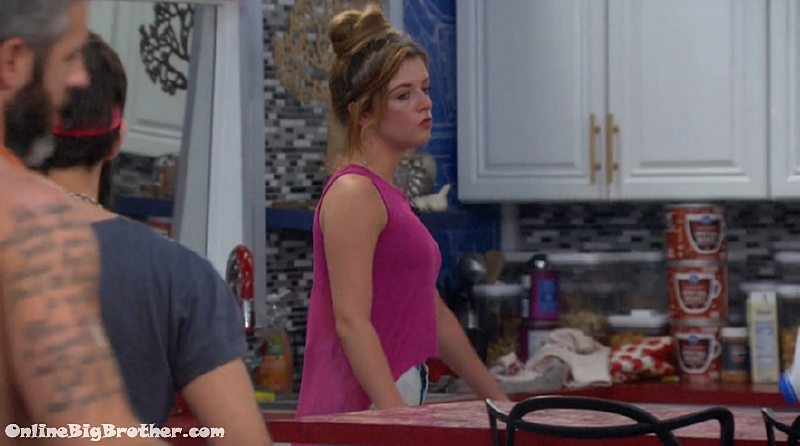 12:01pm Feeds back POV not used.
Matt says he's going to eat regular food even though he's a have not he doesn't care about the penalty vote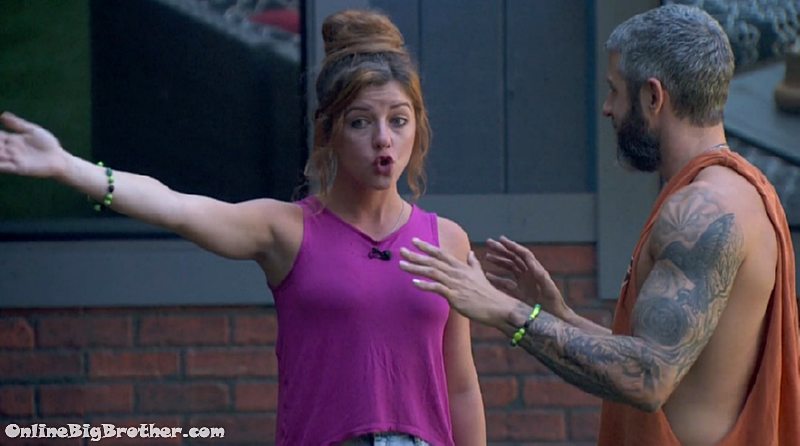 12:04am Raven is screaming..
Paul joins them says he's so upset right now
Paul – he mumbled
B2Men – because he's a b1tch
Raven – he's a b1tch
Raven – the line is drawn in the sound.. if Alex wins HOH we're going up..
Paul – just blow off some steam, lets find a smarter more strategic way around this (aka one that doesn't expose me)
Paul – we're still in the game
Raven – Im pissed off
Paul – so am I dude so am I.. .F* F*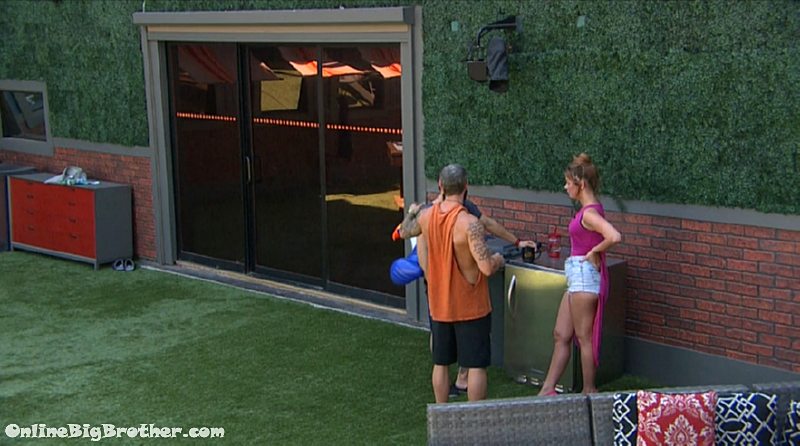 Boys2men mocks Jason for "hiding" in the storage room.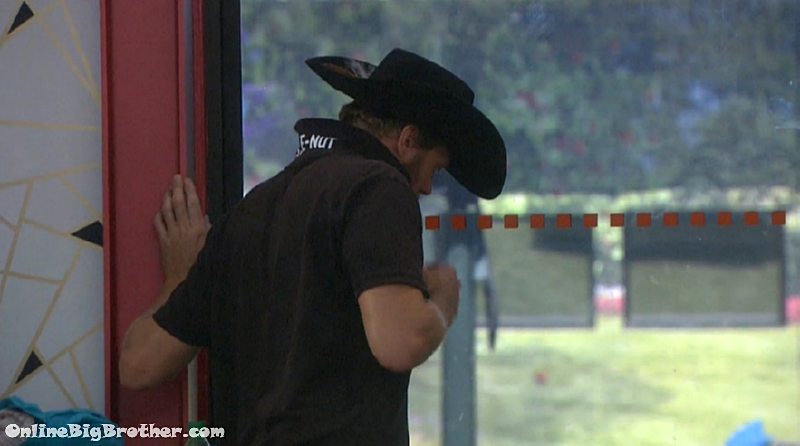 Jason listens in on them..
Donations help keep the lights on. If you would like to support the site please consider donating.
Links to the ranking system
Rank your house guests here
For those of you that like Statistics here are some expanded reports.