Big Brother Canada Spoilers – Sam is still going to be evicted barring some "twisto twist".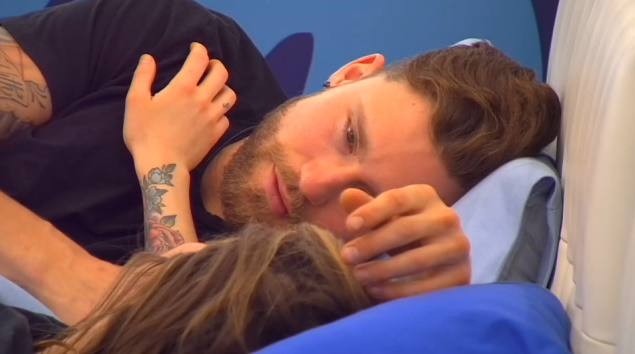 9:38 am Sam and Adam
Sam – I couldn't sleep
Adam – at all
Sam – nope …
Sam saying she wishes she could watch them when in the jury.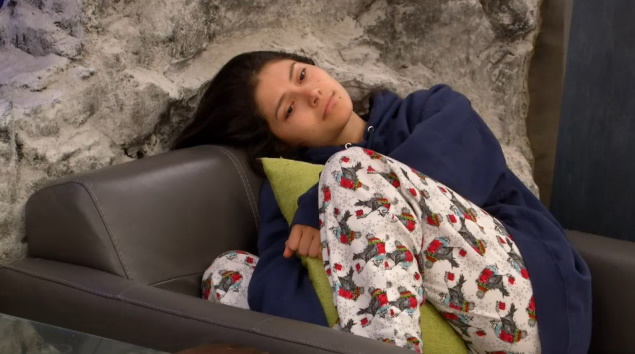 9:51 am Mark joins her.. Este talks about being really good at traveling on a low budget.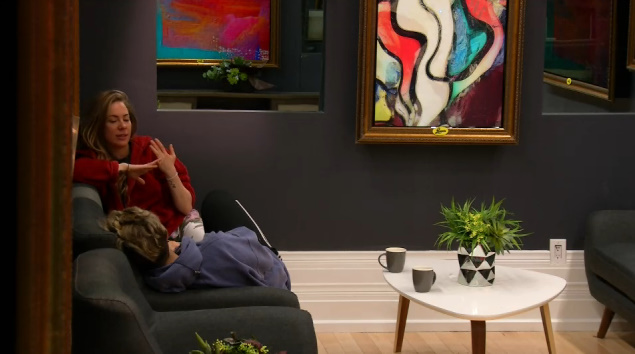 10:30am Kyra and Sam
Kyra says they need Adam to like them now, "more than ever"
Sam – you are…
Kyra – when you're not around it's harder to connect with him
Sam – I know
Kyra – I'm just going to try my best
Kyra – you know what happened.. I couldn't fall asleep and I heard noises so I searched.. I felt the walls looking for a secret damn veto
Sam – you find one
Kyra – no I looked for 45 f*ing minutes
Sam says she's getting a lot of anxiety "I feel like something is going to be different and I'm not going to jury"
Kyra- what
Sam – you think I'm going to jury
Kyra – YES that's one thing I don't see they want to change.
Sam starts to practice her speech "thank you Big Brother for giving me the opportunity of a lifetime it is one I will cherish forever.. " etc etc ..
Sam – "cory I had the numbers to get you out of this house and I didn't I showed you my loyalty and this is how you show it back to me. I want every single person to take note of that. let this be a reminder to you to play your game for yourself and don't let the pairs this season stay in this house and ride the coattails of power till the end..
Sam – Kyra, you are my lifeline, my support system, you've made me laugh more than anyone else ever has my entire life .. etc etc..
Sam mentions how she's not changing anyone's vote with her speech.
Kyra – you only have 30 seconds..
They start to edit the speech down. going over bits like Sam values "each and every houseguest except for you mark.. just kidding"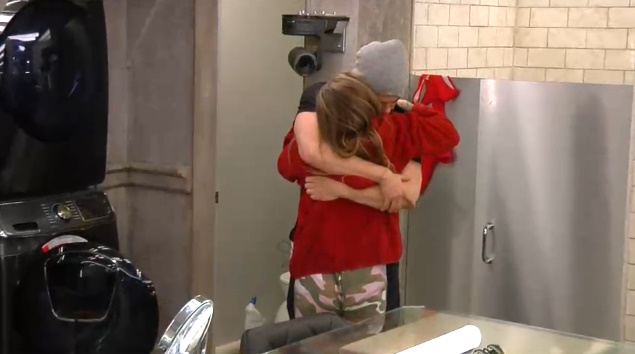 10:41 am Mark and Sam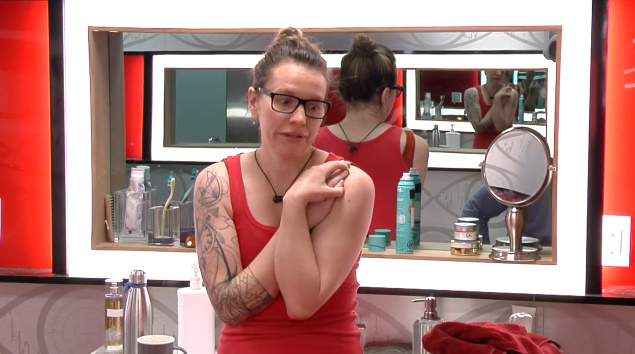 10:42 am Anthony and Cory
Cory – if we can feel good with Adam winning this next one it would be best because all three of us can fight in the triple
Anthony – mmmhmm .. I'll work on him.. he's easy, to be honest.
Cory – yeah.. we take him out in the triple.. right
Anthony – mmmhmm..
Cory – I feel like he will go for Este (ZOMG)
Anthony – yeah
Cory – even if I get put up or, or he'll (Adam) go for Mark
Anthony – I can see that
Cory – Yeah
Cory mentions that going into the HOH they have to decide if Anthony and Dane will throw it or not, "have you talked to Dane about this yet"
Anthony – no
Cory – I haven't really talked to Dane either
Cory now thinking that Adam will go after Dane, "what's your gut telling you"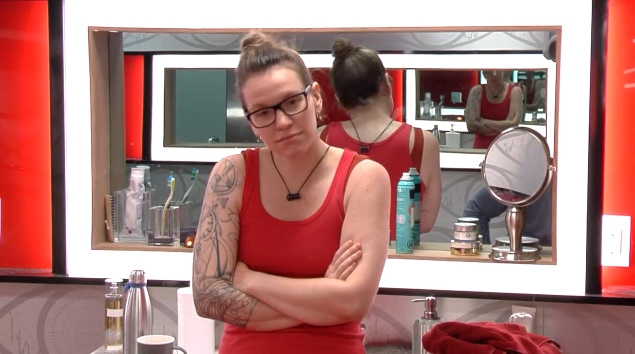 Anthony – I think that Adam really hasn't thought about it.. I think that he's so obsessed with Sam, Kissing her, Making out with her, holding her hand every single day.
Anthony – he hasn't really thought about what he would do if he won HOH
Cory – ohh yeah… what do you think he's going to think
Anthony – I think Damien is a target for him
Cory – ohh yeah I forgot about him
Anthony – I think ESTE is a HUGE target for him, I think Dane is a target for him.. I think that meh, Mark not really
Cory – you got to put me in there it would be naive.
Anthony – yeah possibly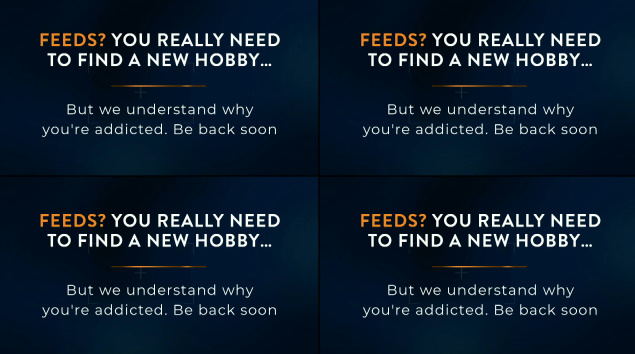 11:10 am Nice BBCAN now posts this when the feeds are down.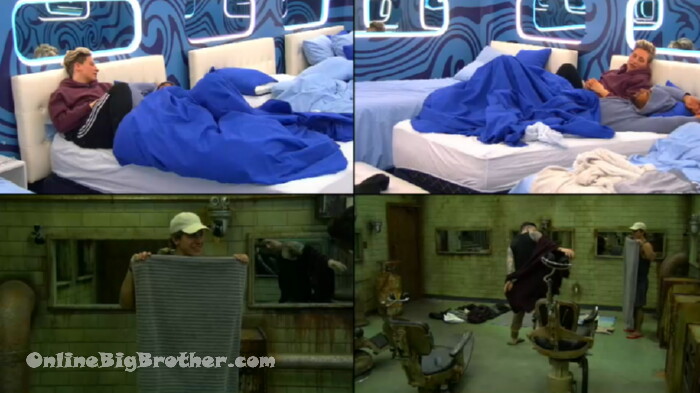 9:15pm feeds come back …