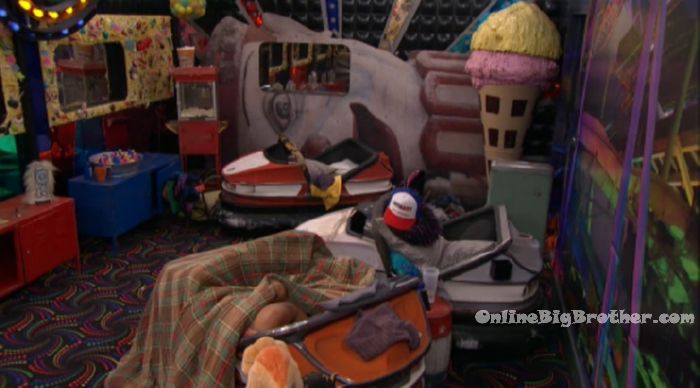 5:15pm Havenot room – James and Natalie are laying in a bumper car together. Nat says Vic has been studying so hard. He's just making himself a bigger target. James says he doesn't think. He doesn't care. He knows he's always going to be a target. Nat says if I'm against him I will use that against him that I didn't have to beast out comps I just couldn't win them. I didn't need to win a comp. I never made myself a huge target. He did. Nat asks if I was calling girls fake b***hes wouldn't you be turned of by me? James says yeah. Nat says Z and Paulie used to talk so much crap about each other .. they honestly put targets on themselves with their drama. Paulie was not a good game player. He would never be in my dream team. His game wasn't good. His brothers game was really good. Who is Paulie .. I still don't know. Nat and James head to the kitchen to cook dinner. Nat tells James I'm very happy we met.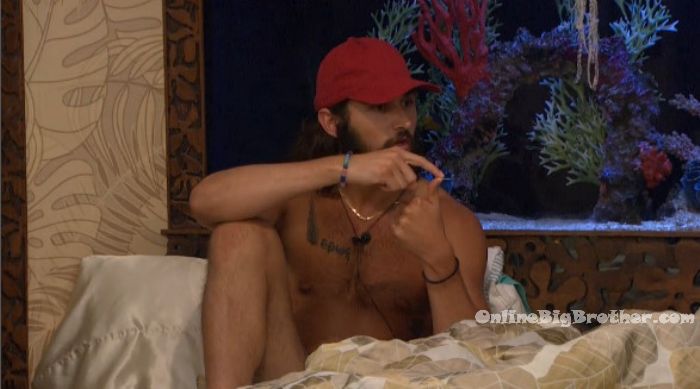 5pm – 7:05pm HOH room – Victor, Corey, Paul and Nicole. Victor and Paul tell Nicole about murder documentaries. Nicole is painting Corey's toe nails and doing his hair. They head down to the kitchen to eat. Nat asks Paul why he grew a beard. Paul says he wanted to grow a mustache but didn't want to look like a child molester so he grew the beard. People liked it and started copying him/sending him free stuff.. 60K followers later .. here we are. Meech says that Jozea is the worst big brother player of all time. One thing you don't do is tell the very first HOH you're coming after them.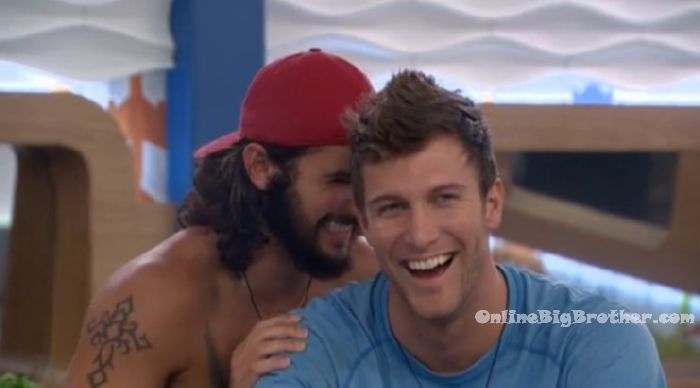 7:25pm HOH room – Nicole is studying. Corey says using it (BB bribe) on the HOH is shaddy. I feel pretty safe for the next HOH. Nicole agrees and says its kind of cool we can ensure Meech goes home tomorrow. Corey says let milk whatever we can out of this 5G's. Nicole says I want it to help in in the game. Corey says I'm going to give it to Vic to vote out Meech. Corey says he'll tell Vic he feels bad that he had to turn down 5Gs before. Nicole says we're going to look like really paranoid people. We have to all look each other in the eyes.. Corey says and say final four. Nicole asks if this will put a target on our backs? Corey says if James or Natalie win .. yes. Nicole says we don't know if he is playing us like a fiddle. Okay lets do it. I am going to be really mad if James wins and puts us up because of this. Nicole tells Corey to give her the options. Corey says give it to you and we have 5K. No negatives. If we give it to Vic .. James and Nat are pissed! If we give it to James its shady shady shady! Nicole tells Corey to do what he wants with it.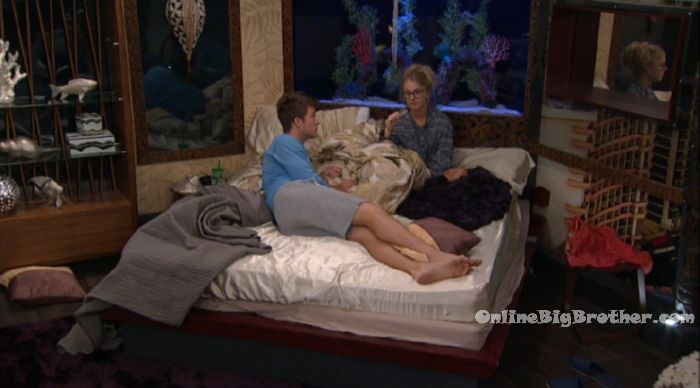 Show your support by making a donation.
Donations support this site more than anything. If you dig our spoilers please find a way to support us.